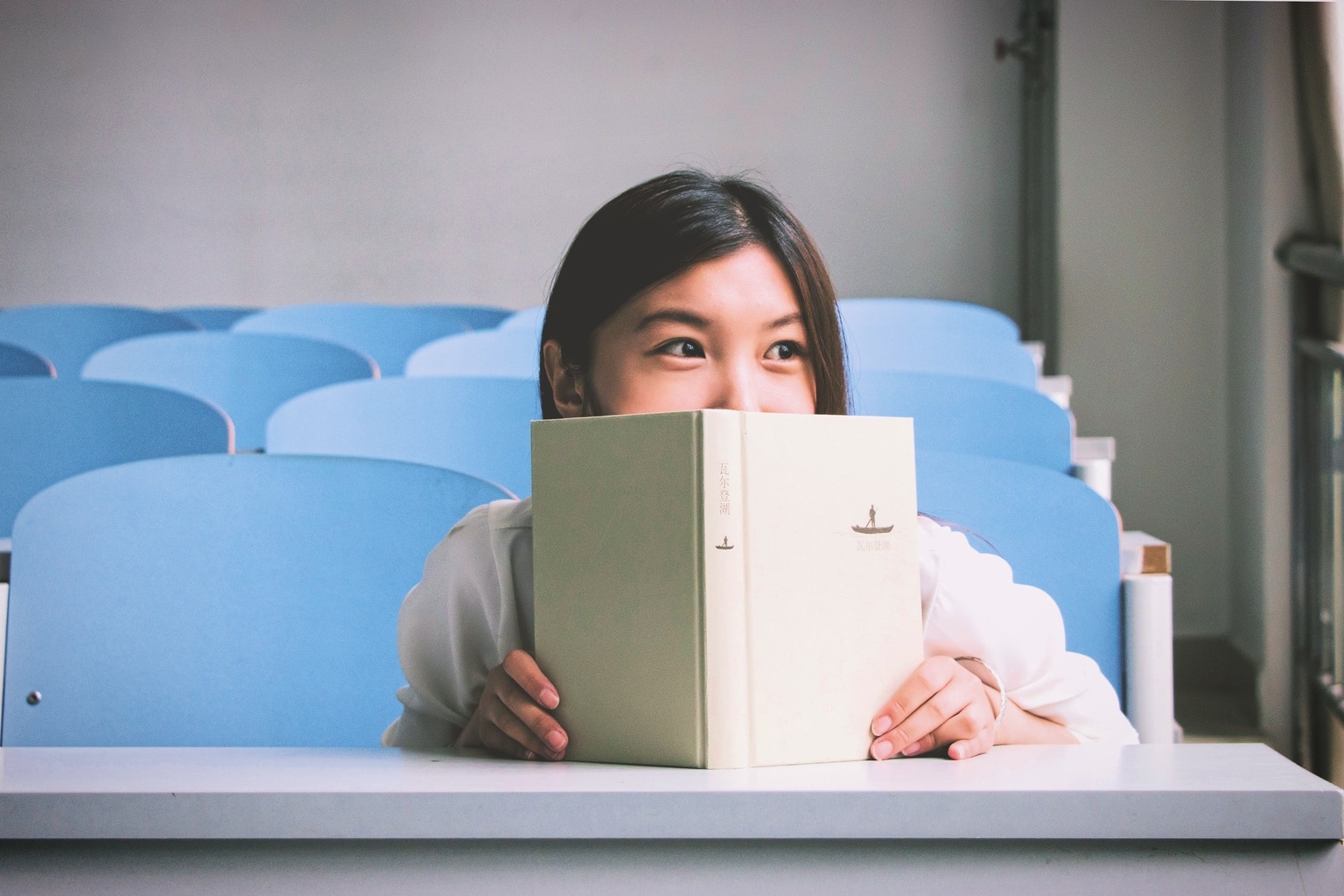 Today we're starting a new series here at CF. In What I Wore articles, I will share my personal experiences as a college freshman through fashion. Follow me – and my outfits – on this crazy, new ride as I register for classes, rush, and try to figure out college in general!
Orientation can be a crazy time. All of you college-bound girls are embarking on a new chapter in your lives-and are nervous about the unknown! Your campus is confusing and foreign, you know nobody, and you're trying to make it look like you've got a handle on this whole college thing. The last thing you want to be doing is worrying what to wear to orientation!
Well ladies, no worries! I've put together this guide inspired by outfits I wore during my orientation. My orientation was four days long (!!), so I've put together a few ideas for each individual day. Here are four outfit ideas inspired by what I wore to my college orientation.
Day 1: Move In Day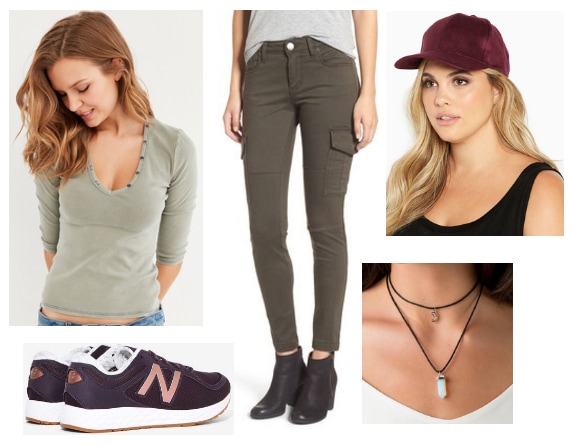 Products: Top, Jeans, Shoes, Necklace, Tote
The first day of orientation was move-in day: a day where you need to be comfortable enough to move your whole life, but also look presentable for your roommate/future classmates. I wore my go-to uniform: a soft T-shirt, casual boyfriend jeans, and a trendy layered necklace. I paired this look with my classic, go-with-anything sandals and trusty tote. Though this tote may be a bit of a splurge, it was totally worth it-mine looks incredible after three years of heavy usage! This was a cute and comfy outfit.
Pro tip: if you decide to wear jeans, make sure they aren't your skinniest pair! You don't want to be uncomfortable all day.
Day Two: Orientation, Parent Good-Bye's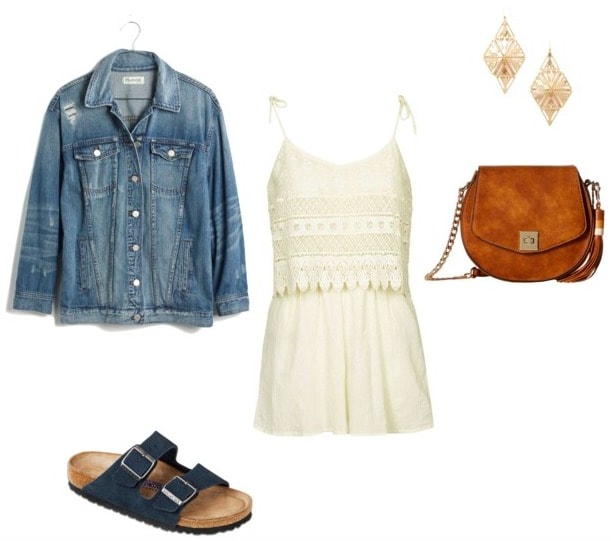 Products: Jean Jacket, Romper, Bag, Shoes, Earrings
This day was mainly composed of specific group orientations and meeting orientation leaders. At the end of the day, you said goodbye to your parents. All in all, a whirlwind of a day!
Much like my look for move-in day, this outfit was easy to throw on and wear. For me, rompers are an easy no brainer. Throwing a jean jacket over the look makes it so you aren't chilly in the classroom. Also, a suede bag is the perfect addition…I can't say enough good things about this crossbody. It literally goes with anything!
And lastly: Make sure you have comfortable shoes you can last all day in. I think shoes like Birkenstocks are a perfect investment to make for all those hikes around campus. Plus, I think they're super cute!
Day Three: Registering for Classes, Info Sessions and Academic Lecture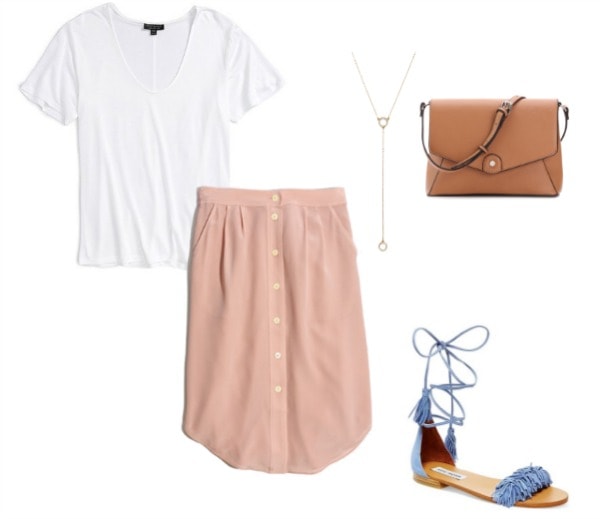 Products: Top, Skirt, Bag, Shoes, Necklace
Day three was the most formal day of orientation, including registration day and some college info sessions.
Outfit-wise, I (slightly) dressed up in my favorite midi skirt ever: this little pink number from Madewell. Not only are midi skirts so functional, but they're also classy and timeless. I dressed the skirt down with a casual tee, and paired the outfit with these adorable statement shoes. If you are as obsessed with these shoes as I am, you will be thrilled to learn that they also make this style in heels!
Day Four: Destination Trips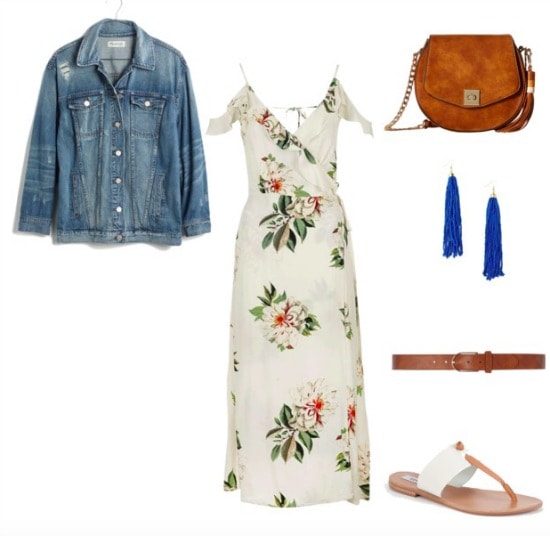 Products: Jean Jacket, Dress, Belt, Bag, Shoes, Earrings
At my school, we take a destination trip exploring our beautiful city. Different groups take different trips; options include hiking, going to a baseball game, or even exploring downtown. There's a lot of walking involved, so I needed something to wear that would be casual, yet put together.
I decided upon this look with a fun city excursion in mind. I love this outfit because it is so functional. It works for practically any occasion, is comfortable, and so cute. Plus, I'm back at it again with the jean jacket: totally worth the splurge because it never goes out of style!
Thoughts?
Although I know every school's get-to-know-you is a little different, I hope my outfits for orientation will help college-bound ladies decide what to wear. A little reminder, though: No matter what you wear, just be yourself, and you'll be fine! College is about discovering yourself, so just stay true to who you are through these tumultuous first days. You'll be great, I promise!
So, what did you wear to orientation? What outfits worked, and what didn't? Comment down below!