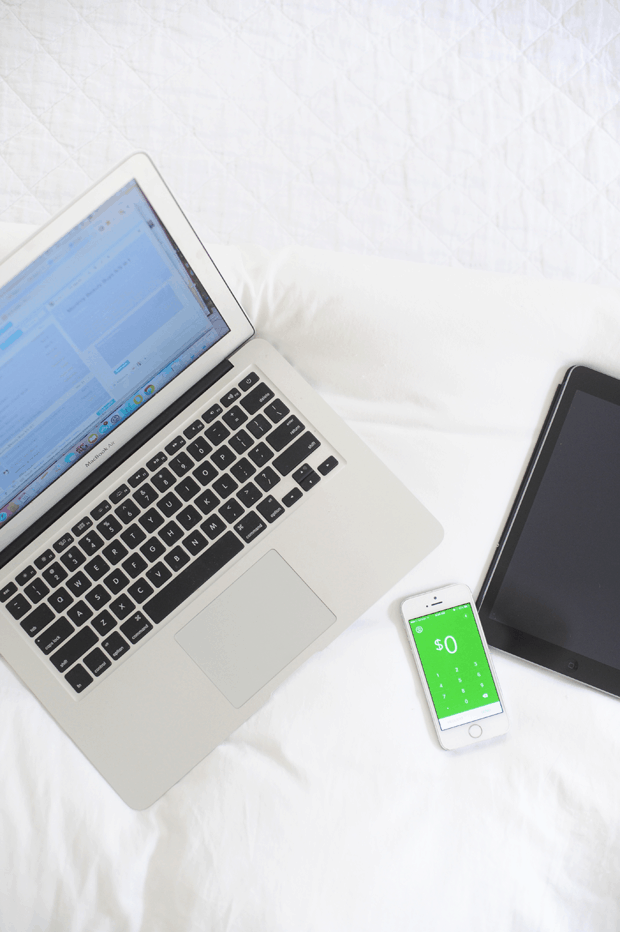 Facebook, Twitter, Instagram… you name it, we're all plugged in. From the beautiful pictures to the hilarious inside jokes, social media seems like the perfect place to display all the fun aspects of our friendships and relationships.
However, I think we've all experienced the pitfalls of social media, a major one being FOMO. You might have heard the acronym before but if you haven't, it stands for the Fear of Missing Out. FOMO occurs when you scroll on Instagram and see how amazing your friends look at the birthday party you weren't invited to, or that hashtag on Twitter that your coworkers created when they went to that killer concert without you. It can make you feel crappy, lonely, and all around bad about yourself.
I've read a lot of articles about FOMO and social media, since it's a growing discussion in many parts of the Interwebz. The consensus I've seen people reach is that the things people post on social media aren't real, and that we are only seeing the highlights of their lives. In line with that, I love this quote:
Don't compare your behind-the-scenes to someone else's highlight reel.
But even knowing that, I often wonder, aren't the highlights, though edited, still real? For example, let's take a photograph of the girl in your Pysch 101 class with her boyfriend on the beach — that happened and they took a picture of it. They probably shared laughs in between multiple make out sessions. And then, yes, they probably took a very posed photo. So, isn't their happiness real in that moment? Is it really all a lie? Aren't our feelings of jealousy and lousiness somehow a little bit validated?
To be honest, I don't have the answer. And I don't know exactly how I feel about social media. Sometimes I love checking my Instagram feed, and other times it makes me spiral into a bout of self-loathing.
With all that being said, I've found a few tools for navigating our digital society. Here are my three best tips for avoiding the pitfalls of social media. Use them any time your feed starts to bring you down.
1. Take a break.
This is the most common solution, and for good reason: It works.
This doesn't have to be an all-out ban from social media, it can be just a weekend where you decide not to log on. While you're on your break, use the time you've saved to work on yourself, and concentrate on hobbies and activities that make YOU happy.
Of course, if you think a longer break sounds better, feel free to go for it! This exercise is all about taking care of yourself and your own mental state.
2. Create.
Make things, whether you're good at it or not! For example, I like to paint. Painting is enjoyable while you're doing it, and you have something tangible once you're done. It's so rewarding! Other ideas include making inspiration boards, DIY inventions, and cooking.
Creating things is great because it keeps your mind engaged (not just distracted, as when watching TV) and you have something physical as a symbol of your hard work. It's great for building self worth and feeling good about yourself and your abilities. Then, the trick is to happily admire your own hard work instead of rushing to take an Instagram snap.
3. Read.
Reading is another method for keeping your mind active in a positive way. I don't just mean novels or poetry, though those are wonderful. I also love to read enlightening articles about topics that interest me.
One of my favorite articles on College Fashion is this one (yes, I am a CF reader as well as a writer!). There are countless other places (Rookie Magazine is a fave) that have stimulating articles to make you realize a) you're not alone in these feelings and b) there's much more out there than what you think you're missing.
Essentially, it helps to keep your mind occupied by the other awesome things in life. Take a walk, notice the wind and the birds, take a sketchbook out and doodle, whatever it takes. And remember – feeling the social media FOMO is more normal than you think! We've all been there, so you should never feel alone.
What do you think?
What are your opinions on social media? Is it a positive force in your life or does it make you feel negative? Do you experience FOMO? How do you deal with it? Let's talk about this in the comments!