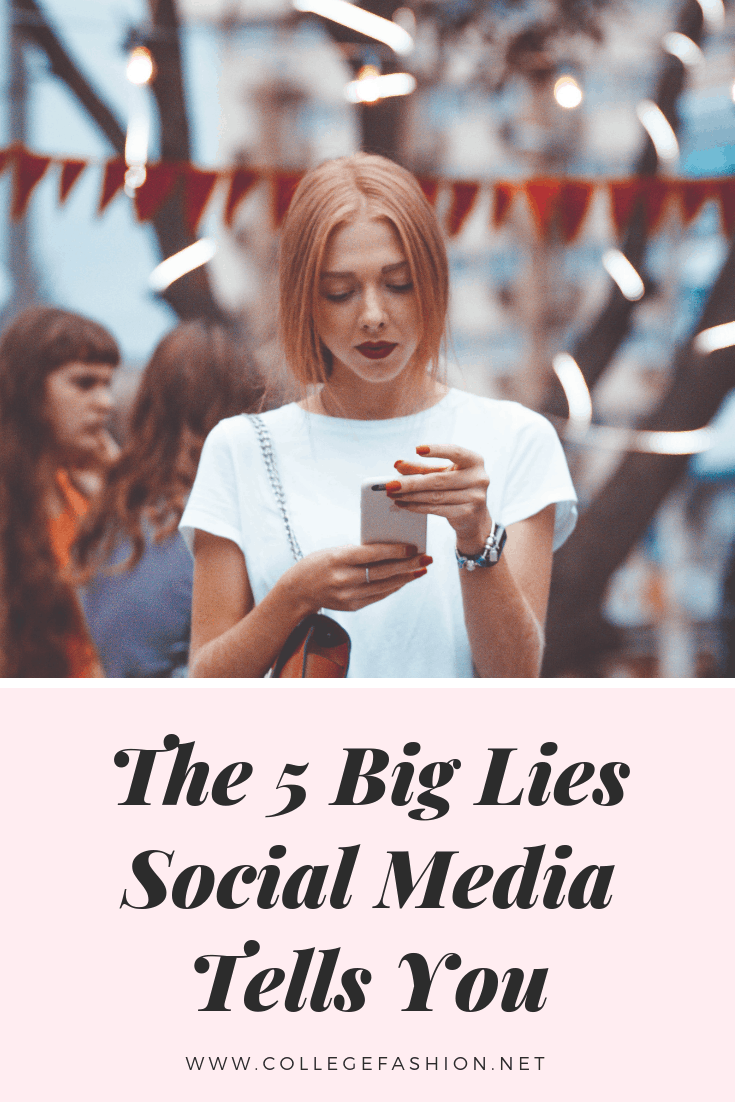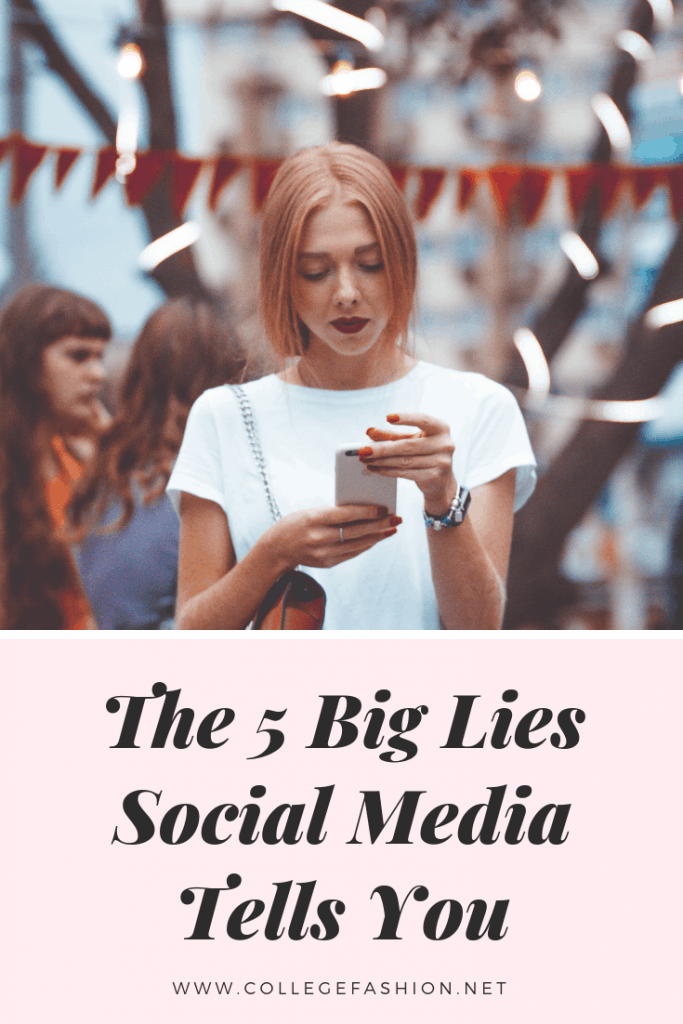 In my never-ending battle with my mental health, I've recently started thinking more consciously about the way I consume social media (and why I use social media).
It's no secret that social media is a double-edged sword – in many ways, it's a boon to the snarling citizen. It keeps us connected and informed; allows us to talk more openly, share more openly, about mental illness, race, sex, sexuality, our gender identities; and flattens the way we receive and consume media (for better or for worse). We can use it to connect to fellow weirdos with similar interests (here's to you, my dear beloved fandoms). And, as we talked about here on CF, it basically revolutionized the way fashion trends are set.
But it also introduced us to aggressive social media marketing, influencers, celebrities endorsing diet teas and flaunting their exorbitant wealth in their everyday lives. Pair this with the fact that getting likes on your 'gram literally gives you a hit of dopamine and it's a recipe for guilt-based consumption that erodes our sense of self and our self-esteem.
This is especially, especially true when we start comparing our lives to the lives of people who live on the internet.
It's important to remember that the folks who are vying for your likes, your clicks, your purchases, are generally not showing you the nitty gritty of living. And that's the lens through which you're seeing your life literally all of the time.
You're seeing their film stills, filtered and edited and staged. And when you're comparing your existence to someone who's literal job is to create a filtered, edited, and staged version of life, well, of course you're not going to feel good about how not-glossy your life seems.
You just have to remember; it's the highlight reel.
With this in mind, here are 5 big lies that social media tells us:
Everyone Is Having More Fun Than You
Beach vacations in Bali, riding elephants in India, attending basically every music festival ever — we all have that person we follow who is doing something cool every weekend and looks absolutely fabulous doing it. Whether it's someone you know personally, a celeb, or an influencer, it can feel like life is happening without you while you're sitting at home hanging out with your cat.
A few notes here: 1. Hanging out with your cat and recharging can be perfectly fun if that's what you enjoy doing. 2. It's super important to your mental and physical health to recharge and not be running around at 100% all the dang time. 3. Just because someone looks like they're having the time of their life doesn't mean that they are.
I had a friend in college who studied abroad, and she seemed to be having a blast the whole time. But when she returned and we reconnected, she told me it was the most miserable time of her life. Social media does a really good job of hiding these things from us. Sometimes, it's really good at hiding them from the people who are posting, too.
Finally, when you're out having fun, you should be doing just that — having fun, not necessarily thinking about documenting it for the strangers who are watching your life through a screen.
Everyone Is More Successful Than You
Ooo this one effs me up all the time, y'all. I see someone my age or younger put out a successful album, publish a book, get a job or a promotion, become a doctor (it's so effing weird, y'all), and I suddenly feel very small and insignificant, thinking I should be going to grad school or publishing books or doing something more significant with my life.
This is a trap. You may not have successes that look super impressive on social media, like getting engaged, getting your MFA, buying a house. But 1. You shouldn't define yourself by your successes and 2. maybe your successes are the small victories. You doing soul work or surviving another day. Or maybe your true successes, the ones that make you feel truly proud and fulfilled, are further down your life's path.
All of those things are okay. Stop comparing.
Everyone Is Richer Than You
Vacations cost money. Concerts cost money. Gorgeous, elaborate dinners and artisanal cocktails cost money. Clothes and bags and makeup and beauty products cost helllllla money. For the folks on the 'gram whose job it is to look beautiful and make you want their lives, they're showing you the things that cost money because they want you to spend money.
Here's the irony: influencers get a whole bunch of that ish for free. And maybe they do the right thing and disclose it. But not everyone does the right thing, especially when they're trying to sell you a dream. (This is why I only buy stuff from influencers who say, with their literal mouths, "I would buy this product with my own money.")
Influencers are probably richer than you, but they're also getting a lot of the stuff they want you to buy for free, too, so keep that in your back pocket when you wonder why you can't afford every single ABH palette or whatever.
Everyone Has More Friends Than You
This one gets me hard too. When everyone you follow is posting pic after pic after pic with their friends out doing beautiful people things with their beautiful people friends, it can feel like you're the ugly duckling with friends who either don't want to hang out with you or don't feel the need to document their friendship with you. It can really eff with the way you view yourself and your friendships, which isn't fun for anyone.
Remember: just because someone looks like they're having a great time doesn't mean they are. Maybe they go out with these people and party, but they don't have a real connection beyond that. Maybe they're really lonely in that large group — we've all been there. And maybe the friendships you have are based on true connections, on just kicking it and watching Netflix and baking cookies together or whatever.
Friendship is different for everyone and, again, it doesn't help you to compare yourself to a person you don't (or barely) know.
Everyone Is Happier Than You
Art: @SpiritualCreative
This one hurts a little bit, doesn't it? If someone is richer than you, more beautiful than you, more successful than you, having more fun than you, they must be happier than you are, right?
Nope.
All of those things just mean that they thought to document their lives in a way you're not documenting yours. Or, their lives slot neatly into how we've grown to expect people to record their lives on social media.
It doesn't make sense to expect people to be happy all the time, firstly. Secondly, if your happiness comes from your quiet life, your job that you love, your relationships with your friends, your family, your partner, that's all you, my dude. It shouldn't matter what you're seeing on the gram. And if it does skew the way you're thinking about your own happiness, unfollow or mute.
It's okay to remove the people in your life who don't make you feel good, whether it's on social media or irl. Take care of yourself, first and foremost.
What do you think?
How do you feel about your relationship with social media? How do you feel about influencer culture and how it's changed the way we consume products? What are your opinions about social media and its effects on our mental health? Let me know in the comments below!