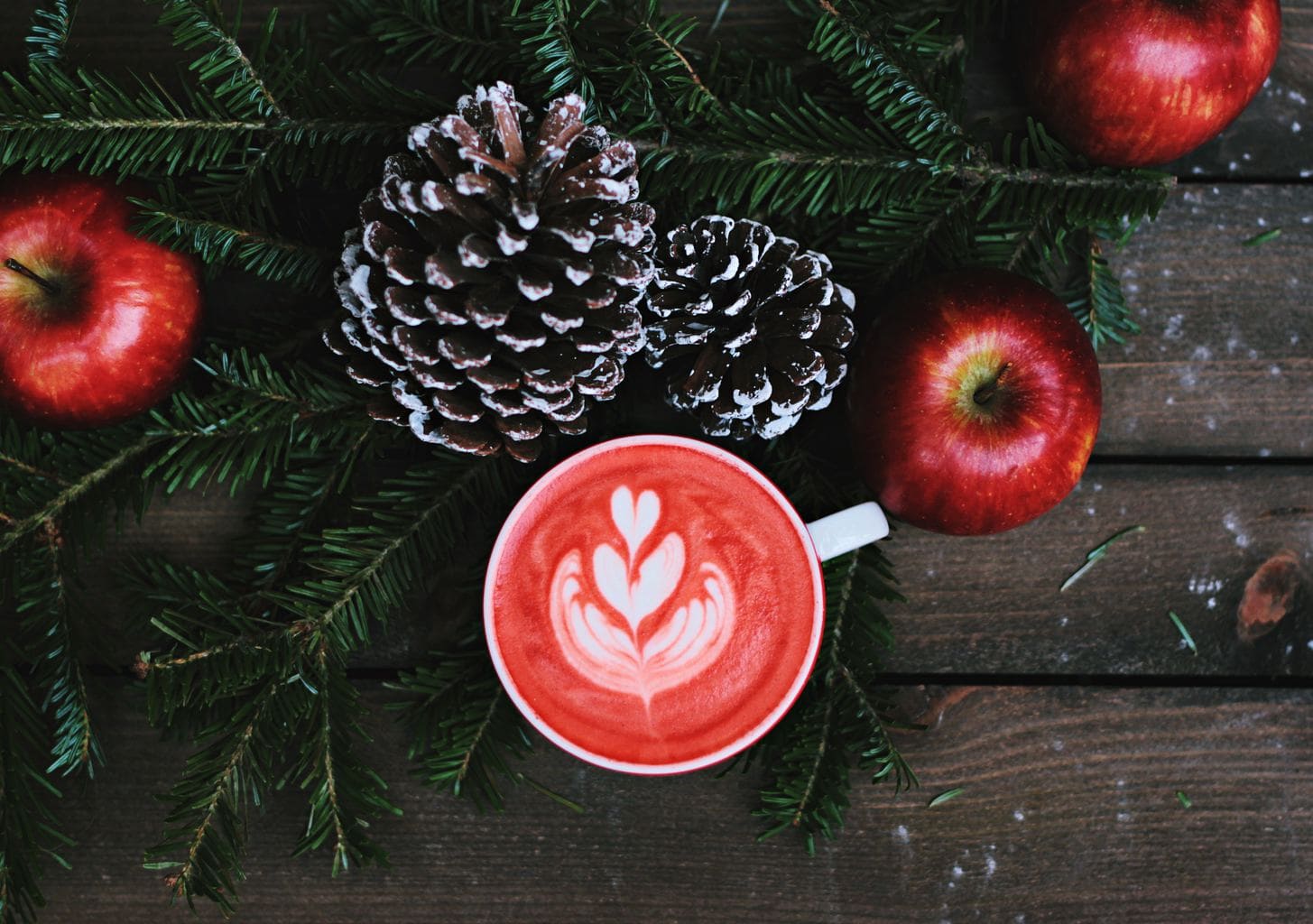 'Tis the season to take off those turkey pants and put on that Grinch onesie you've been storing in the back of your closet. Now that Thanksgiving is over, it's time for Christmas to take the reins, both in your home and in your life.
Below are five ways to celebrate the start of the jolliest season around.
Side effects of following these guidelines include: excessive giddiness, the desire to spread peace and goodwill, and the purchase of one too many peppermint schnapps.
Deck the halls with (plastic) boughs of holly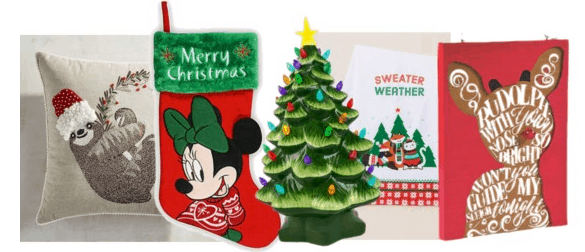 SHOP: Sloth pillow – Pier 1 Imports | Minnie Mouse stocking – Kmart | 14″ Christmas tree – Target | "Sweater weather" tea towel – Francesca's | Reindeer canvas – Oriental Trading
Whether your home decor gravitates towards the religious or the secular aspects of the holiday, you have one thing in common with all college students in America: you're on a tight budget. Ergo, thrift store tchotchkes and dollar tree supplies are your best friends. Use them to your advantage by mixing and matching inexpensive finds all around the house (or dorm room).
If on the event you want to splurge, be sure to check out west elm's holiday section and the Francesca's holiday cheer section for mature picks.
Rock around the Christmas tree with your fave X-mas hits

SHOP: Noel CD – Amazon | Merry Christmas CD – Amazon | Michael Bublé Christmas – Amazon
Now that Thanksgiving has passed, there's no need to pretend like you haven't been listening to Mariah Carey's "All I Want for Christmas Is You" since June. Feel free to shamelessly blast those holiday hits!
To make things official, save the following Spotify Christmas playlists onto your account:
Don't have the Spotify app? No problem, this Youtube playlist will suffice.
Let it snow! Let it snow! Let it snow! With gifts

SHOP: Charcoal pore strips – Walmart | Unicorn sugar scrub – Etsy | Chocolate-filled ornament – Godiva | Card wallet – Express
Like I said in my latest article, it's never too early to start shopping for holiday gifts.
From Secret Santa gifts to stocking stuffers to presents for your family and friends, look for smaller items that you can easily store in your tiny closet. Give each a personal touch by writing a short, tender message on a holiday card (anything from "warm wishes" to "you've really made a difference in my life this year") and including the card along with the gift. Your recipient will be sure to love it!
Start the new season right with an advent calendar
SHOP: AMOREPACIFIC calendar – AMOREPACIFIC | NYX lippie calendar – ULTA
When you were a child, advent calendars were a fun and relatively inexpensive way to count down to Christmas. Now, they're makeup products in a box! (Grown-ups: 1. Kids: 0.) If you're looking to indulge yourself this winter, beauty calendars found at specialty stores like Sephora or ULTA are the way to go.
Alternatively, embrace the DIY spirit of the holiday and make your own advent calendar. Oriental Trading has a 2-hour tutorial available here.
Create a wonderful Christmastime via volunteering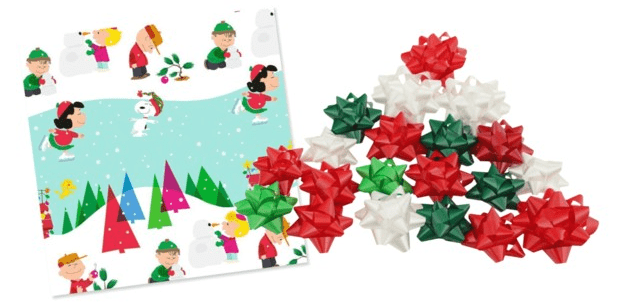 SHOP: Peanuts wrapping paper roll – Hallmark | 20ct decorative bows – Target
As great as gift shopping or home decorating is, the holidays are also a time where philanthropic efforts are best appreciated. While you might be privileged enough to do Secret Santa exchanges and buy presents for your closest friends, members in your community may be suffering extreme hardships or financial setbacks that make celebrating the holiday much harder.
To help their Christmas glisten a little brighter, make it your mission to sign up as a volunteer. Look on Volunteer Match, ask your school's UNICEF branch (or other goodwill organizations), or check out bulletins in your local church to see what opportunities there are for you to give back this holiday season.
Thoughts?
Are you prepping your home for the holidays? Did you take advantage of Black Friday sales? Are you looking forward to hot cocoa and the latest Starbucks holiday cup?
Comment below!