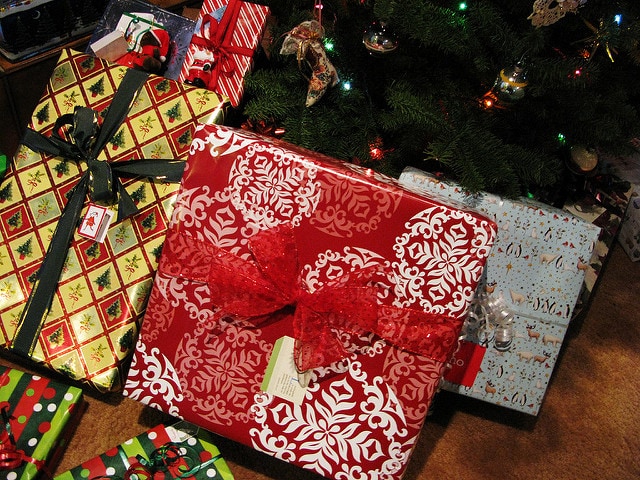 It's the last Experiment Chronicle for 2016! It's been a pleasure being your guinea pig for all things work, play, and rest related.
Here, I'm going to update you on my previous experiments and how I would rate them on a 1-5 scale. The scale is based on whether or not I've kept up with each experiment and whether I believe the results were worth the work. Not all of the experiments were successes, but I definitely learned a lot! Let's get to the rundown:
Work

Work experiments were full of productivity and learning/studying strategies with a dash of money-making experiments for good measure. (Bolded items are the highest rated.)
Life Balance To-Do List: 4 – While I have not kept up with it, I still use the Life Balance wheel to pin down life areas I'm majorly neglecting. I'd recommend trying this if you're looking for a unique, well-structured to-do list.
Writing down productivity wins: 4 – I still do this from time to time, whenever I'm having a sluggish day, productivity-wise. Would recommend if you go between having super productive and procrastination-despair-pit days.
Consigning clothes: 2 – This did not go well. However, if you're still interested, online selling tends to net better profits.
30-minutes of learning a day: 3 – It's a great challenge for school breaks. It helps keep learning in the forefront of your mind but it's a bit much to keep up with during the semester.
Gamification: 3 – This is a good system for balancing productivity and self-care. Or, it's great if you're a very structured person. I, personally, prefer the loosely structured "done lists" method (below).
20 pages of textbook reading: 3 – I break down textbook readings by 10 pages instead of 20 pages now. I recommend this if you have trouble hitting time goals for studying and would prefer something more quantifiable.
1-3-5 to-do lists: 2 – It's a flexible to-do list and it's fun. However, I had a tendency to think way too much about what could be categorized as what instead of actually doing the work.
Done lists: 5 – No to-do lists are allowed and instead you write down your productivity wins. This was the experiment with the most impact on my work habits. I went from a die-hard to-do lister to scrapping to-do lists completely. I don't use them as a crutch anymore and my inbox/calendar catches everything.
Pomodoro Technique: 4 – I use this off and on. It's helpful for activities that are best done in chunks instead of one go (problem sets, reviewing notes, etc.) to keep up your concentration.
3R Method: 1 – This was a total bomb. I didn't remember anything after using this method. I'd recommend it if you're good at remembering auditory information.
New notetaking format: 5 – Still love it. Simple, fast, cheap. What's not to like?
Failure resume: 5 – This is a great reminder of how your current and future achievements eclipse your previous failures.
Play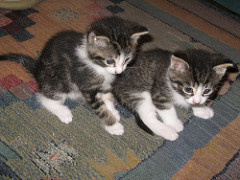 I loved Play experiments. I wanted to focus on social things, fun events, and hobbies.
Playing games for a week straight: 5 – Absolutely recommend. It's a good stress reliever and it's flexible. It's nice to anticipate a pure joy/chill moment in your day.
Attending a Meetup: 2 – If you go to a Meetup, definitely check neighborhood demographics and the potential for socialization during the event.
Entertainment Week: 4 – A quick and dirty bucket list. Go be a tourist in your city!
Corner Photos: 5 – It's such a nice way to be sentimental about things that aren't "extraordinary" but make up your daily life at the moment.
Attend 3 Campus Events: 4 – Check out your university department website pages and student centers. There's much free fun to be had.
Food adventures: 5 – Yes. Go try out new cuisines and foods. Experience new things with your friends/partners. It's fun.
Rewards for finishing things: 2 – I still occasionally bribe myself to do housework, but I find that done lists feel intrinsically more motivating than external rewards.
Fall Adventures: 3 – Seasonal activities are fun but I prefer the Entertainment Week. I'd recommend doing an Entertainment Week every season if you like the seasonal aspect. Go explore your city!
Chilling Solo: 3 – It's always a good thing to learn to enjoy your own company. If you've never eaten or gone to a movie alone, I'd recommend it.
HTML Learning: 4 – I will recommend Codecademy until the end of time. Also, this is a great skill to pick up for the resume and to have for more tech literacy in general.
Soup Debacle: 1 – Apparently I can't make soup.
Unorthodox Social Media Ban: 5 – Absolutely recommend. It was a 1000x easier to get off text-based social media knowing that I could replace that time with fiction reading.
Rest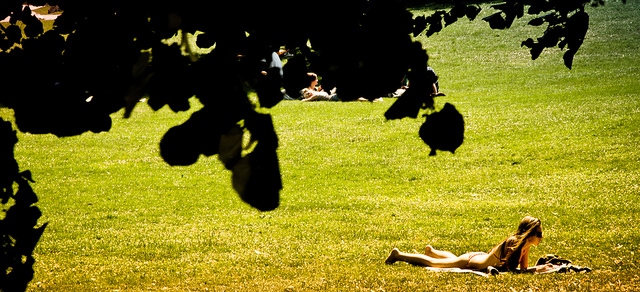 What kind of guinea pig would I be if I didn't try to lifehack exercise, diet, and sleep?
Phone ban from 9pm-9am: 2 – My unorthodox social media ban did way more for me getting off my phone at night than a strict time rule ever did. Setting up multiple conditions to complete one rule doesn't usually stick.
Eating breakfast: 1 – Nope. Didn't stick. At all. Thankfully, intermittent fasting did.
Creating an exercise habit with a dumbed down habit trigger: 4 – The principle still sticks. Open feedback loops of "I should go do something more" is better than thinking horribly of yourself for doing nothing.
Eat a plant a meal: 5 – Love this. "Keep it simple, stupid" at its best. Eat a fruit or vegetable at every meal. It's a good way to be a bit healthier without any fancy footwork.
100% Calcium: 2 – It went well but the amount of planning/researching isn't going to happen for every nutrient.
7-Minute Workouts: 3 – This is a good reminder to do things for your health even if they're tiny. I haven't kept up with it and instead walk around after dinner like a grandma as my "tiny workout."
10,000 Steps: 4 – This was an experiment that was a lot harder to fulfill than I thought it would be. I still have a pedometer app on my phone and will take the stairs or the long way around just to add on more steps but I don't go out of my way to hit 10,000 steps exactly.
Sleep like a normal person: 1 – Nope. This didn't happen. I never managed to get 8 hours of sleep. I have a pretty erratic sleep schedule so I'll probably focus on just getting the same amount of sleep every night before I try to jump it to 8 hours.
Yoga bunny: 5 – Still adorable. Still helpful. Still motivational.
Self-care moments: 5 – Small luxuries, being productive, and journaling for meditation were all great experiments.
Intermittent fasting: 4 – Intermittent fasting is skipping breakfast and keeping fixed lunch and dinner meal times. I'd recommend it if you're bad at eating breakfast too and it's appropriate for your lifestyle and health.
Daily diaries: 5 – It's been almost two months and I'm still on it. I think I've cracked the daily journaling code. Go for it if you currently wonder what your daily life was like a few years ago.
What have you been experimenting with?
Have you done any of my experiments? What experiments would you like me to try out next year? Let me know in the comments section!