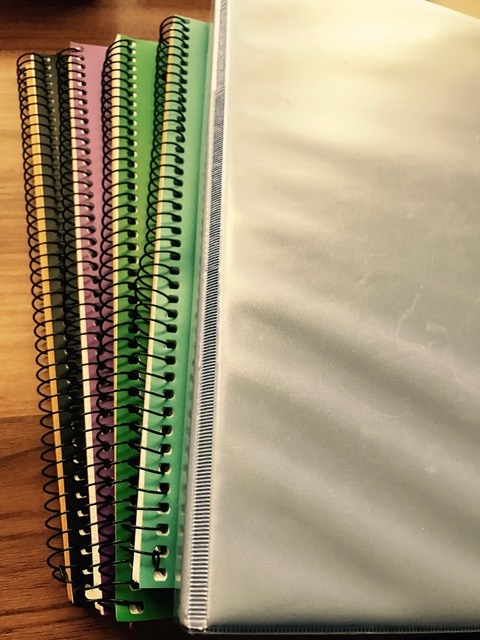 Happy Turkey Week! Shoutout to American College Fashion readers. Happy finals season for all of us.
In between eating and stressing about finals, I've been doing my usual experimental stuff with work, play, and rest. This time is special because I have an updated guide to my Comprehensive Notetaking System AND a completed reader request experiment (thanks, Cristina!)
Work: Simple Note-taking
Set-Up
Like every other student, I also slide into laziness during the semester. So, I simplified my notetaking system so I could use it all semester without losing steam. I tested it out for a month and ta-da! Here we are.
Results
Instead of folders and loose-leaf paper for everything, I separated out my system into lecture notes and everything else.
I used separate color-coordinated spiral notebooks for each class. I took my lecture notes in these notebooks using both sides of the paper. Just get basic spiral notebooks. Nothing fancy required.
I used a 1″ binder for all of my classes. I kept reading notes, handouts, practice sets, and synthesized reading-lecture notes (kept from Notetaking System 1.0) in the binder on loose-leaf paper. Each class was divided out by tabs and organized chronologically.
I also tweaked my note-taking style. I used this style for both reading and lecture notes: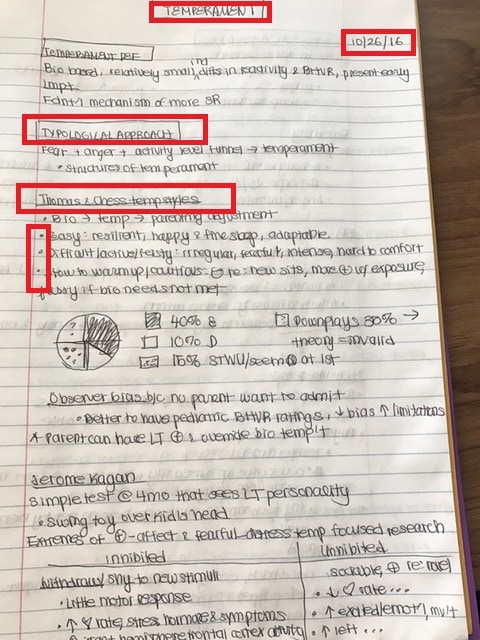 Use a centered box at the top for the main lecture topic or reading chapter title. You can find the main lecture topic in the syllabus or on the first page of the PowerPoint your professor supplies.
The full date goes on the right.
Left boxes are for subtopics (look at the headings in your textbook or PowerPoint). Anything underlined is an important concept followed by bullet points for further definition.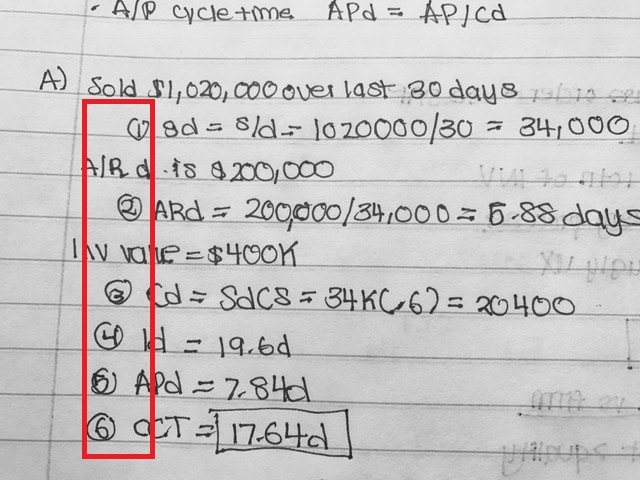 Numbered sets are for step-by-step processes.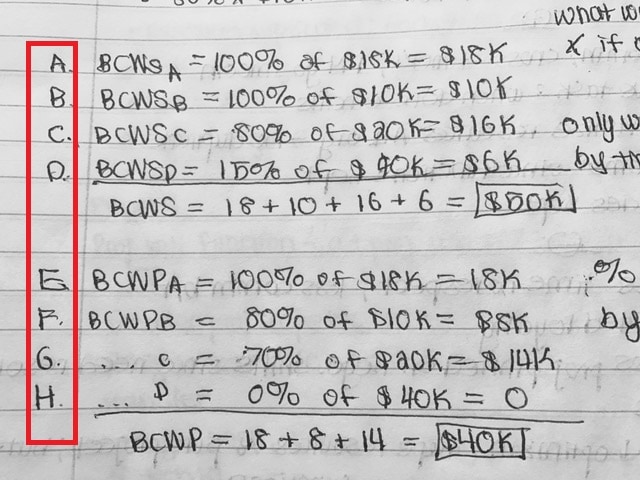 Letters go next to example problems.
Verdict?
Cheap, just as comprehensive as Notetaking System 1.0, simple, easy, and much greener. A+ if I do say so myself.
Play: Soup Debacle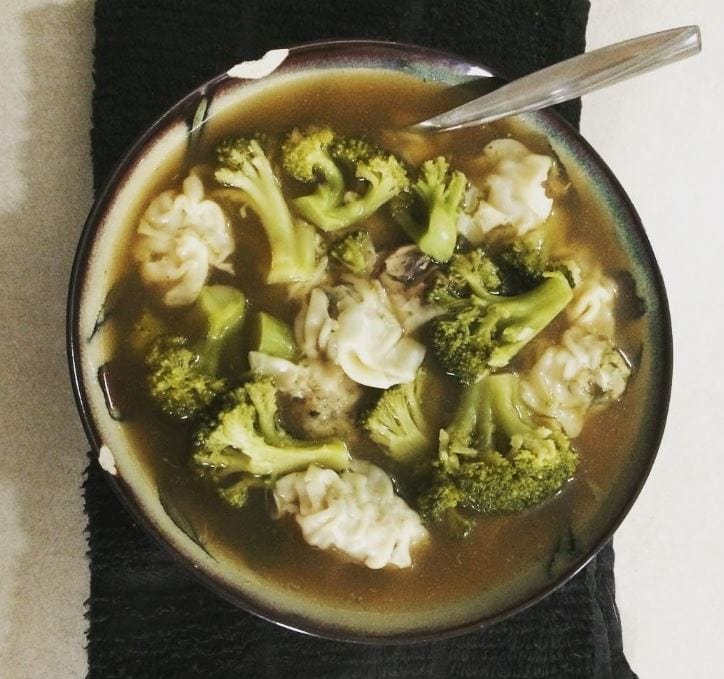 Set-Up
'Cook' would be at the very bottom of a list of nouns people use to describe me. I wanted to try cooking something more intricate for Thanksgiving so chicken and dumplings soup to the rescue! The Chic Chef's recipe looked easy enough so here's to not screwing it up.
Results
Um, I screwed up. The dumplings were very soggy and unpalatable. I'm not entirely sure what I did wrong … (Sob emoji). I ran out of time to redo it so I ended up making a tried-and-true wonton soup. Note: above is an Instagram photo of the prettiest wonton soup I ever managed to create. Thought you'd rather look at an aesthetically pleasing wonton soup than frazzled me hovering over it whispering "please, baby, don't let me down."
Help me, cooks of College Fashion.
Rest: Intermittent Fasting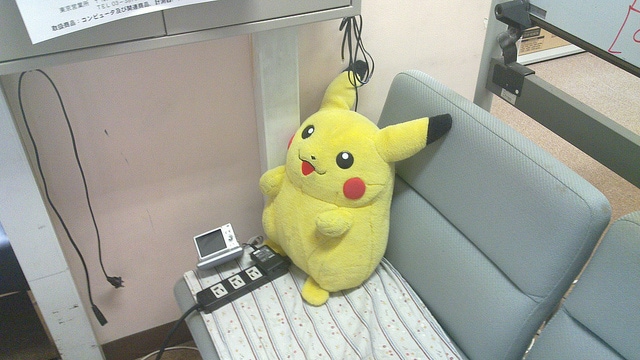 Set-Up
A lovely reader, Cristina, asked me to experiment with intermittent fasting since I suck at eating breakfast. How could I say no to you guys?
Intermittent fasting has been very popular recently and flips the eat-breakfast argument. It's also very controversial and Nerd Fitness does a good job with its citation-filled guide that breaks down the science of it. Basically, intermittent fasting is a conscious decision to skip certain meals.
I followed James Clear's (who has an excellent guide as well) routine of skipping breakfast, eating my first meal at 1pm, and second at 8pm. So, what went down?
Results
I normally eat lunch around 12pm and dinner around 7pm so the time tweaks weren't huge deviations. However, it did lead to more consistency. It was a benefit to know that I was definitely eating at those times instead of going: eh, I can wait some more or I CANNOT WAIT ANYMORE. NEED. FOOD. NOW. It's really easy to accidentally skip meals or grab junk food when you don't know for sure when you're eating.
I've planned meals before but it's a lot easier with fixed meal times. After just a week of eating at those exact times, I got a feel for how hungry I get and what cravings I have and planned accordingly. My portion sizes got much more consistent and I ignored any junk food siren calls knowing that I was eating at 1pm or 8pm. Knowing for sure that I'm skipping breakfast led to me eating healthier and more proportioned meals. I wanted my other two meals to definitely count.
Intermittent fasting brought up a surprise benefit: no more guilt about not eating breakfast! I used to skip breakfast, head to class, and go: "Huh, I don't think I started out my day right." Now, I just high-five myself for getting to sleep in, not having to spend money on breakfast, and not wasting time in the morning washing dishes.
Overall, I had more consistency and less guilt. I can see how people who eat breakfast regularly or skip breakfast regularly can both have healthy eating habits. My "kinda sorta sometimes eat breakfast, sometimes skip breakfast" schedule created wonky unhealthy eating habits. I would recommend intermittent fasting if you think it's appropriate for your lifestyle and health.
What are you experimenting with?
Try out my notetaking system 2.0 and let me know how you like it! Tell me about your cooking disasters so I can feel better. Pikachu is adorable, no?