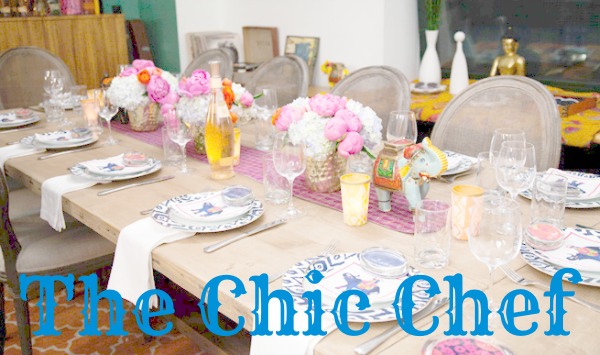 I know this makes me sound like a granny, but I have a strong affinity for soup. Soups of all kinds! Thick and creamy soups, brothy and light soups, healthy veggie purees, and not-so-healthy buttery bisques – I love 'em all. They've always lit a fire in my appetite that no amount of starter salads could ever compete with.
Today, I'm going to share three of my favorite soup recipes – classic chicken and dumpling soup, veggie-heavy swamp soup with a surprise ingredient that makes it wonderful, and creamy carrot soup, a throwback to my childhood.
These are three of my all time favorite recipes, so I'm excited to share them with you! Let's get right to it, shall we?
Chicken and Dumpling Soup
Adapted from the Pioneer Woman
You know that popular dish at Cracker Barrel, with chunks of chicken breast and hearty noodle-like dumplings swimming in savory gravy? Well, this is not that kind of chicken and dumplings. These dumplings are like soft, biscuit-like clouds that cook over a pot of simple chicken soup.
Don't ask me how, but despite having a soft biscuit-like texture, the dumplings don't get soggy, even if you store them in a Tupperware container submerged in soup. It's magical. This meal is a real treat that just screams comfort food.
I adapted the Pioneer Woman's recipe to be a bit more healthy, and involve fewer pricey ingredients. Man, do I love the PW, but her recipes can definitely stand a little lightening up.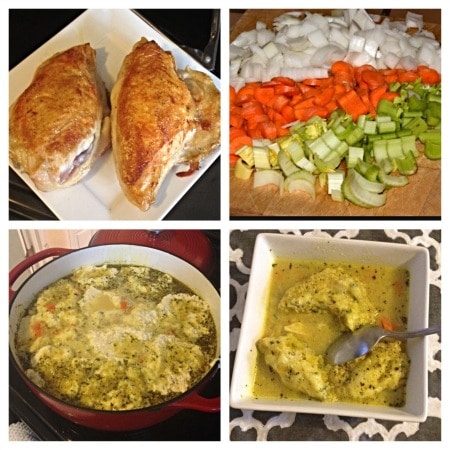 What You'll Need
2 tablespoons of Butter or Olive Oil
1 package of Chicken Pieces. You can use light meat, dark meat, or a combination of the two. Also, you can use skinless chicken if that's what you have at your house. You could even skip the chicken cooking steps and instead toss some shredded rotisserie chicken pieces into the soup! Feel free to use what you have.
3-4 Carrots, cleaned and diced.
3-4 Celery Stalks, diced.
1 Onion, chopped.
1/2 a teaspoon of Thyme
a few dashes of Turmeric (optional)
1/2 a cup of Apple Juice or Apple Cider (optional)
6 cups of Chicken Broth (or 6 cups of water and 6 chicken bullion cubes)
For the Dumplings:
1 1/2 cups of Flour
1/2 cup of Cornmeal
1 heaping tablespoon of Baking Powder
1 teaspoon of Salt
1 tablespoon of Dried Parsley
1 1/2 cups of Half-and-Half
OR, if you don't have the ingredients to make the dumplings from scratch, you can always mix up some Bisquick according the the directions on the box. This is a good and less-expensive option for girls who don't already have baking powder, flour, and cornmeal currently in their pantry.
How To Make It:
Heat the olive oil or butter (or a combination of the two) in a large soup pot over medium heat.
If you're using chicken with skin, brown the chicken for 1-2 minutes on both sides. Yes, eventually we will toss the skin, so this sounds like kind of a weird step. And technically, it's unnecessary. But those delicious flecks of browned chicken you'll get in the soup by doing this step is a flavor that's impossible to replicate otherwise. So brown the chicken if you have the time and intestinal fortitude to do so, but don't if you're in a rush of feeling lazy. Either way, it'll still taste great!
Set the browned chicken aside on a plate. Toss the onions, carrots, and celery into the soup pot and let them soften in the hot oil for 5 or 6 minutes. Add the chicken broth (or water and bullion cubes), thyme, and turmeric, and bring to a boil. Toss the browned chicken and all of its juices in the pot, or toss raw skinless chicken into the soup pot at this time. Add the apple juice if you're using it in at this time, too. Cover, and reduce heat to medium low. Let it simmer for about 25 minutes.
Meanwhile, mix up the batter for the dumplings. Stir the flour, cornmeal, baking powder, salt, and parsley together in a big bowl with a fork. If you don't have cornmeal you can use an extra 1/2 cup of flour instead – but I highly recommend cornmeal, as it gives the dumplings some texture and keeps them from getting gloopy in the soup. Stir half-and-half into the dry mixture with a spoon, just until it's combined. Over-mixing the batter will make the dumplings turn out tough. The dough should look wet and soft, but still have some body to it. Set aside on your kitchen counter until we're ready to use it.
After the soup has simmered, fish out the chicken pieces and return the lid on top of the pot. (If you don't have a lid for your soup pot, use an upside down baking or frying pan.) Use two forks to shred the chicken, then return the meat to the pot and give the soup a good stir. Toss the bones and chicken skin in the trash.
Retrieve your dumpling mix, and gently plop about a spoon's worth of the dough at a time right on top of the simmering soup. They'll sink a little bit, that's normal, and if your dumplings are crazy bumpy shapes, don't worry– this is a rustic soup, and ain't nobody got time for forming perfectly round balls of the sticky dough! Keep going until you've used up all your dough and the surface of your soup is mostly covered. Pop the lid 3/4 of the way on, and let it cook for 15 minutes.
After the 15 minutes have passed, you'll have a savory soup with delicious and comforting dumplings. Turn the burner off, and let the soup cool for 10-15 minutes before serving – trust me, it's going some time to cool down.
Swamp Soup
Adapted from Budget Bytes
I know I've mentioned Beth from Budget Bytes before, but I've got to do it again. Her recipes are always very price conscious and store well in the fridge or freezer, so almost every one of her meals are perfect for college kids. This recipe (called Swamp Soup because of it's thick consistency and green veggies the floating around in it) is a knock-out home run!
I love this recipe because it's ridiculously simple – you pretty much just add everything to a pot and let it heat up. The only thing in this soup that isn't amazing for your health is the Swiss cheese, but you can always adjust the amount or leave it out completely if you'd prefer.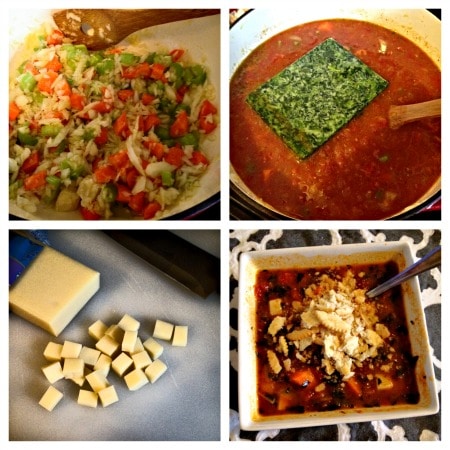 What You'll Need
2 cans of Diced Tomatoes
1 can of Tomato Sauce, Tomato Puree, or Crushed Tomatoes
3-4 Carrots, cleaned and diced
3-4 stalks of Celery, diced
1 Onion, chopped (I chopped mine in a food processor, but you can chop yours up on a cutting board, too!)
2 cloves of Garlic, minced. Alternatively, you can used the jarred variety or those nifty frozen cubes I've started to see at big box grocery stores.
2 tablespoons of Olive Oil
2 tablespoons of dried Basil, Oregano, or a combination of the two. Basil comes in those nifty frozen cubes, too!
2 cups of Chicken Broth or Vegetable Broth (or water and bullion cubes).
1 package of Frozen Spinach. I got mind in block form because well, it's fun to watch cook! But you can use the loose bagged kind, too.
1 block of Swiss Cheese. If you have Swiss cheese cubes you could always cut those into smaller pieces and use them, but I wouldn't recommend using shredded or sliced Swiss cheese in this application.
How To Make It
Heat the olive oil on medium heat in a large soup pot. Cook the onions, carrots, and celery (the mirepoix, as the French say) for 5-6 minutes so they soften a bit. Add the garlic and herbs, and cook for 1 minute more.
Next, add the diced tomatoes, tomato sauce, broth, and several dashes of salt. Turn the heat up to medium high. Once the soup reaches a boil, turn the heat down to medium and drop in the frozen spinach. Let it thaw and integrate into the soup – this should take around 5-10 minutes. Taste to see if it needs any added salt.
Meanwhile, bust out your block of Swiss cheese and lob off a few generous slices. Dice them into smallish, pieces – you want them big enough so you know you're getting a chunk, but small enough that there will be a piece in almost every spoonful of soup.
When it's time to eat, ladle hot soup into a bowl, and mix a palmful of Swiss cheese into your bowl of soup with a spoon. The Swiss will get gooey and delicious, and stand up on its own up against the tomato-y, veggie soup. It's just like grilled cheese and tomato soup, but much better! Just be sure not to mix it into boiling soup – it'll break the cheese up too much and it'll get lost in the mix. Serve with crackers or crusty bread.
Cream of Carrot Soup
When I was a little kid, I was OBSESSED with American Girl dolls – weren't you? And because they published informational books about awkward things like puberty and made me actually want to read, my parents were pretty gung-ho on supporting my large collection of American Girl reads.
One of these books was a cookbook from doll Samantha's world, who because of her dainty dresses and ritzy life, was the girl I aspired to be. This soup was actually the first recipe I ever cooked by myself! It grew to be one of my favorites – this soup is buttery, thick, creamy, a little hint of spice and a gorgeous orange color.
I lost the book and don't have the exact recipe from the original source, but here's the version that I cook today. However, I lightened it up considerably – I do remember that the book called for about half a stick of butter and a whole pint of half-and-half, which is more calories than I can afford nowadays. But if you're feeling naughty, well, don't be afraid to indulge!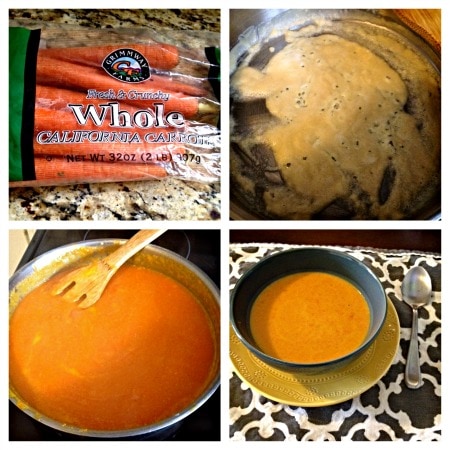 What You'll Need
2 tablespoons of Butter
2 tablespoons of Flour
1 2-lb bag of Carrots
4 cups of Chicken Broth or Vegetable Broth (or water and bullion cubes)
2 cups of Milk. Use skim milk if you want to lighten it up more or half-and-half for a super creamy treat!
a dash of Salt
several dashes of Cayenne Pepper or Sriracha sauce
How To Make It
Scrape the rough outer layer of the carrots off with a vegetable peeler, then cut them into 1 inch pieces. Put the carrots in a large pot along with the chicken/veggie broth and bring to a boil. Cover, and let the carrots simmer on medium low heat for about 25 minute, or until the carrots are soft and can easily be pierced with a fork.
Use a slotted spoon to fish the carrots out of the broth, then place them in a food processor or blender. Leave the broth in the pot – we'll use it in just a few minutes. Pulse until the carrots are mashed and smooth. You might want to add a ladle full of chicken/veggie broth with the carrots to help them blend easier.
In a large soup pot, melt the butter on medium heat. When it's melted, stir in the flour so it forms a smooth paste. Constantly stir the paste with a wooden spoon or a whisk and let it brown for two or three minutes. Wait a minute… equal parts fat and flour? That's right ladies, we're making a roux, and it's going to help thicken our soup.
After the roux has cooked for a few minutes and lost its flour-y taste, add the mashed carrots, a dash of salt, and a few dashes of cayenne pepper or a little squirt of Sriracha. Stir or whisk the mixture well, then whisk in the chicken/veggie broth, too. Turn the heat to medium low, and let cook for 20 minutes or so, stirring often, so the roux can work its magic and turn the broth-y soup into a thick and hearty treat. At this point, your soup will be a brilliant bright orange color that's chock full of vitamin A!
After your soup has finished simmering, turn the stove down to low and add the milk or cream. This will turn the soup a beautiful, earthy light orange color. Give it a good stir, then taste to see if it needs more salt or cayenne pepper.
This soup is rich and filling, which makes it a great appetizer or meal. Serve with crackers or crusty bread.
What Do You Think?
What are some of your favorite soups? Did you grow up loving American Girls too? What was the first recipe you made? Did you grow up eating any of these recipes, or are they new to you? What other things would you like to see us cover in this series?
Leave a comment and tell us what you think!