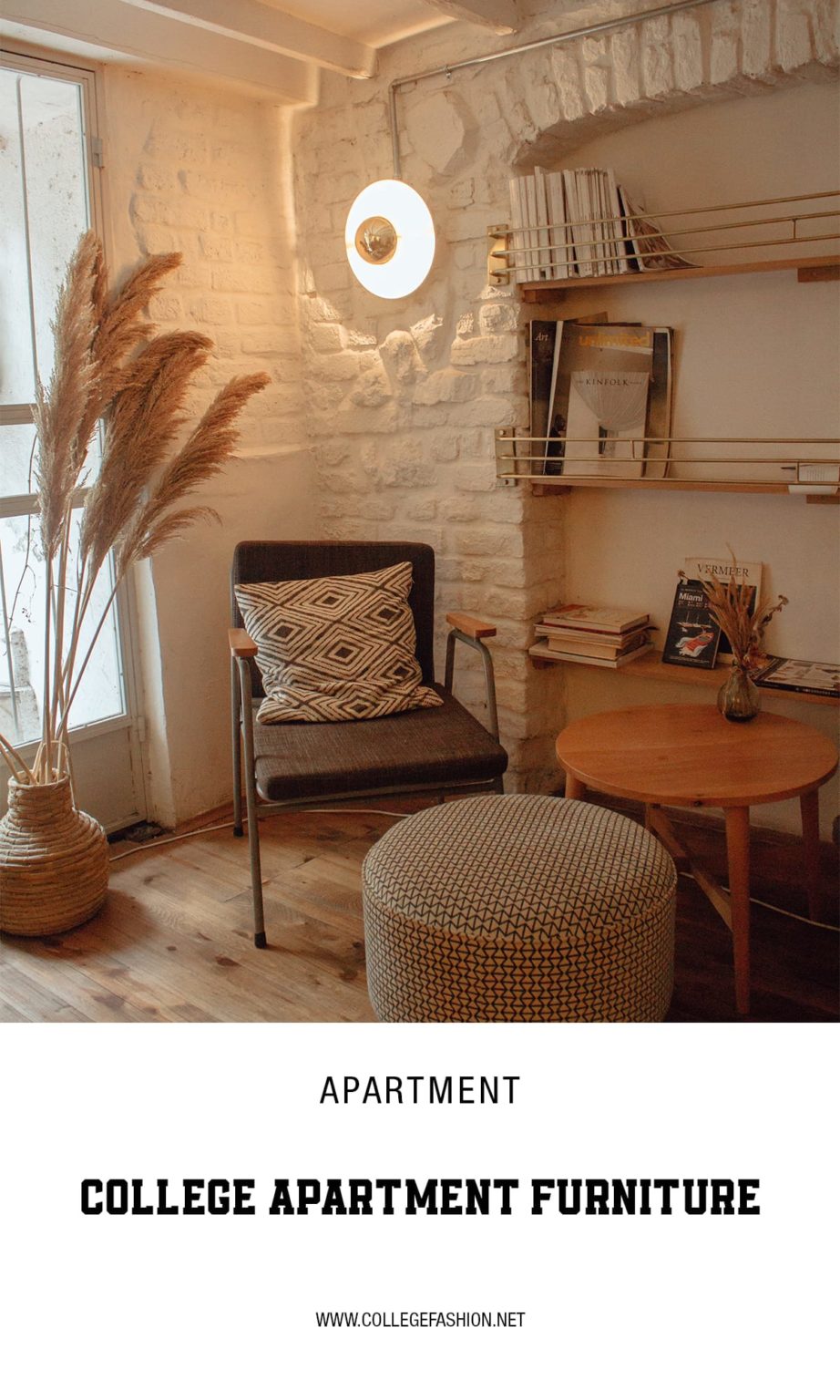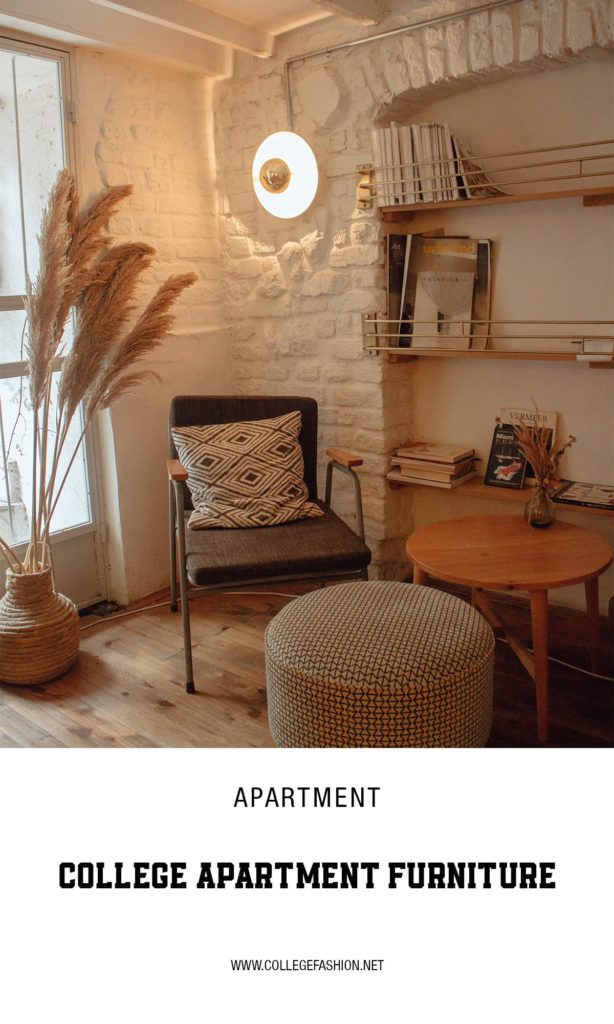 Welcome to College Apartment Furniture 101! Today, we'll talk about couches that double as beds, desks that can fit into tight corners, and chairs that have seen more all-nighters than med students.
From the study nook that becomes a second home during finals week to the sectional sofa that doubles as a guest bed, we're here to guide you through the maze of furnishing your first apartment — with style.
So grab a cup of instant ramen, pull up your desk chair, and dive into the surprisingly exciting world of college apartment furniture.
College Apartment Living Room Furniture
Welcome to the living room – the beating heart of your apartment, where relaxation meets productivity, where study sessions blend into impromptu parties. Let's get into the must-have items that will make this space as multifunctional as your college life demands.
1. Ottoman with Storage
This is not just an ottoman; it's a secret hideaway for all those things you can't find a place for but can't live without. Think of it as the superhero of furniture, stylishly saving the day by hiding away those extra throw blankets or textbooks. A total must in any living room!
2. Living Room Sofa
This is more than just a piece of furniture: It's a friend, a comfort zone, a makeshift bed for friends who need a spot to crash. A comfortable, durable sofa is a must.
The cream-colored sherpa couch above is our ultimate pick if you want something with aesthetic appeal. It has a trendy bubble shape and is modular, so you can arrange it however you want.
3. Accent Chair
An accent chair is like jewelry that brings the whole room together. It adds personality to your space while providing an extra spot for your friend who always appears unannounced.
An accent chair is an excellent investment for any room. Not only does it provide extra seating, but it also highlights your distinctive style.
4. Coffee Table
A coffee table is the unsung hero of many late-night group projects, the stage for intense board game nights, and the silent keeper of your remote controls (and a half-eaten bag of chips).
The simple coffee table above will go with any space and has a shelf on the bottom for decor or just holding your books and homework.
5. TV Stand
A TV stand is a must if you own a TV and gaming console. It can also act as a storage solution for books and games. This sturdy TV stand is nice and neutral and will go with any room thanks to its slimline appearance. Even better, it doesn't require any tools to put together!
College Apartment Bedroom Furniture
Your bedroom is more than just a room; it's your sanctuary, your personal space. To create a cozy and functional environment, here are some college bedroom essentials you'll need:
6. Dresser
A spacious dresser is vital to keeping your clothes neatly organized and your room free from clutter. Think of it as your secret weapon against the chaos that college life can sometimes bring. With a good dresser, you're one step closer to maintaining a serene and tidy sanctuary.
8. NightStand
A nightstand is the perfect perch for your phone, glasses, and that book you're determined to finish…someday.
This adorable gold and white nightstand doubles as gorgeous mood lighting while keeping clutter out of sight with its functional drawers! And it even charges your devices while you sleep. In short, it's perfection.
9. Upholstered Headboard
We highly recommend an upholstered headboard for college students who want to make their spaces feel more homey.
This pretty quilted headboard adds extra comfort to your sleeping space. It's the perfect backdrop for those lazy Sunday mornings when you all want to lean back with a cup of coffee and a good book. A little comfort and luxury, and your bed is transformed into your private retreat.
10. Bed Frame
A solid bed frame is the foundation of a good night's sleep. Finding one that's strong and durable is essential. Most college apartments opt for twin-size beds, but if you can fit a queen or double in your room, all the better. The twin bed above is girly and cute, perfect for adding those romantic vibes to any space.
Also Read: The Ultimate Guide to Dorm Room Storage
College Apartment Study Room Furniture
Let's face it: Most of your college career will be spent sitting at a desk, studying. So you might as well create an aesthetically pleasing study space — you'll be much happier during those hours!
Here are our cute and functional faves for creating a study space in your college apartment:
11. Study Desk
A spacious desk with room for your computer, textbooks, and notes is a must-have for any college student. While space is at a premium in college apartments, you need a decent-sized study space, and this desk delivers, while also being slim and easy to transport.
12. Desk Chair
Meet your new best friend, the desk chair. This isn't just any chair, though; it's an aesthetic and comfortable addition to your room decor. (Bye, boring black leather desk chairs!)
It's where you'll spend countless hours, so comfort is vital. An ergonomic design that supports your back will make those marathon study sessions feel like a breeze. Trust me, your future self (and your back) will thank you.
13. Floating Shelves
Floating shelves are the superheroes of organization. They swoop in to save the day (and your floor space), keeping your books, supplies, and some decorative pieces in check. And the best part? They do it all while levitating against your wall, adding a dash of modern style to your room.
In the world of college apartments, where floor real estate is precious, these shelves are nothing short of magic! Plus, they're so cute.
14. File Cabinet
Ah, the file cabinet, a blast from the past and yet, an essential in the present. Sure, it might seem old school in the digital age, but this trusty stalwart is a lifesaver when you need to keep physical copies of your necessary paperwork and/or class notes tucked out of sight.
15. Desk Lamp
We can't forget a good desk lamp for your study space setup. A good lamp helps you construct an environment conducive to learning, thinking, and creating. A good desk lamp reduces eye strain during those inevitable late-night study sessions and adds a warm, inviting touch to your study area.
Plus, let's be honest, there's something incredibly satisfying about flicking it on and delving into a hardcore study session – as if you're about to unravel the mysteries of the universe (or at least differential calculus).
Tips for Finding Cheap College Apartment Furniture
Furnishing your college apartment might seem like a daunting task, especially when you're working with a ramen-noodle budget. But fear not! Here are some savvy spots to find quality furniture without breaking your piggy bank.
Online Marketplaces
The internet is your oyster when it comes to budget-friendly furniture hunting. Sites like Craigslist, Facebook Marketplace, and OfferUp are treasure troves of gently used, well-loved items waiting for their second life in your apartment. Remember, one person's move-out is another college student's move-in day.
Remember, one person's "I'm moving out, take my stuff" is another college student's treasure hunt victory. And let's not forget about the thrill of the chase! There's nothing quite like the adrenaline rush of spotting that perfect vintage lamp or rustic coffee table and the sweet victory of snagging it before anyone else.
Estate Sales
Estate sales are your secret weapon to finding gorgeous pieces no one else has. Just imagine that regal armchair in the corner of your room, adding a touch of vintage elegance, or a sturdy oak table that has seen countless family dinners and is now ready to host your study group sessions.
Stay alert for local listings because you'll want to be first in line for the best finds. The competition might be fierce, but the rewards are worth every bit of the hustle.
Thrift Stores
Thrift stores are like treasure troves for furniture shopping enthusiasts. Within their diverse and dynamic selection lies the potential to discover hidden gems. With patience and a keen eye, you might stumble upon a quirky bookshelf that perfectly complements your growing collection of textbooks or a cozy armchair tailor-made for late-night study sessions.
Each thrift store find has a unique history that adds character and charm to your living space.
There you have it, our favorite college apartment furniture picks!
Furnishing your college apartment might feel like a daunting task. However, with each carefully chosen piece, you're not just decorating but creating a home that tells your story.
From the quirky accent chair to the vintage file cabinet, every item you select adds a chapter to your space's narrative. So, embrace this journey. Dive into the process and remember, it's about creating a space that's authentically you.
If you liked this article about college apartment furniture, consider checking out the other articles below —