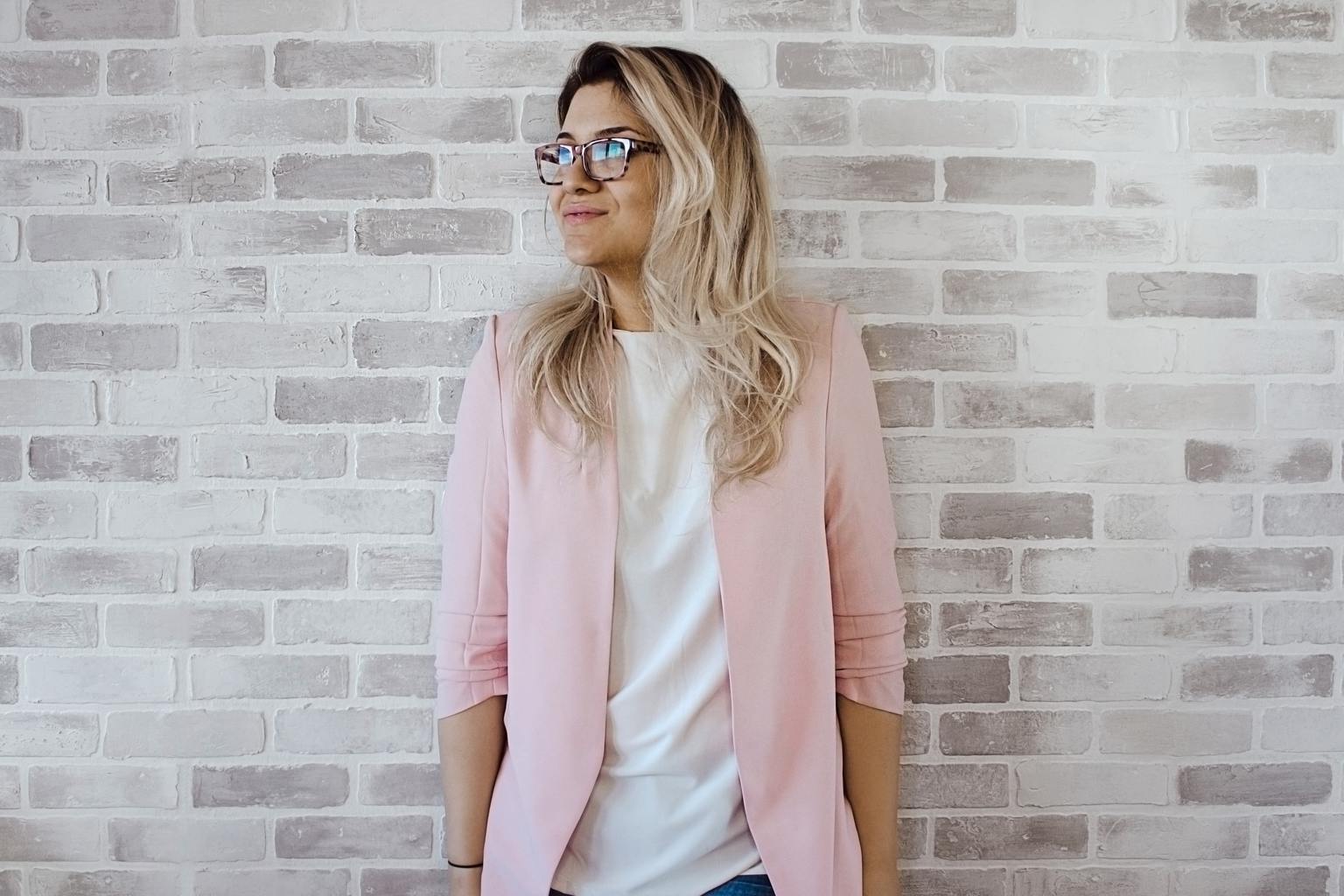 After four summer internships in the fashion industry (at Tiffany & Co., Chanel, and Krupp Group, a boutique public relations firm) I have learned more than I could have imagined, and I have plenty of stories about my experiences.
Since now is the time to start thinking about possible summer internships, I thought I'd share some tips to get you inspired. Here are my top tips for scoring a fabulous internship and succeeding once you're there.
Related reading: Stylish Internship Outfits for Every Major
1. Take any internship experience you can get, as soon as you can.
It is hard to break into your first job as a person with no experience, so you have to be willing to take almost anything to build your resume, even without pay.
I first decided I wanted an internship the summer after 11th grade, but no one would hire me because I was in high school. Fortunately, my mom works in the fashion industry and was able to make some introductions for me, helping me land an internship at a fashion PR firm in New York City, Krupp Group. I worked 9 to 5 without pay for the whole summer before senior year.
I went in on my first day knowing nothing about PR and having no idea what I was in for, but I ended up having an incredible experience and even interned there again the next summer. Even though I had to work very hard, for free, I got something priceless in return – fashion-related experience for my resume, which very few other high schoolers are able to get.
2. The first week is always the worst.
The first day of an internship is nerve wracking, of course. But what no one ever told me was that it doesn't get better right after the first day.
I was ready to quit my first internship after one week, but I stuck it out and ended up loving it. It was difficult because I had never worked in an office before, and I didn't know office etiquette, the computer programs, and the people. However, after the first week or so, I started to get the hang of things and enjoyed the rest of my time there.
Now, I go into internships knowing that the first week will always be awkward. It is spent meeting new people whose names you can't remember and trying to do everything right while having no idea what you are doing. But as I now know, after the first week, everything gets better. You get to know the people you work with, and the small tasks that seemed impossibly complicated at first become easy after a while.
3. Asking questions is better than doing something wrong.
After the first week of continuously asking my boss and co-workers around me what to do, I was worried that they would get annoyed. But I quickly learned that no matter how stupid you may feel a question is, you should always just ask it.
When I was interning in the public relations department at Tiffany's, I had to update the press website with pictures of jewelry pieces and corresponding information. I was unsure which prices and style numbers to include and ended up writing in the wrong numbers for close to a hundred pieces and had to do the tedious work all over again. After realizing that one question would have stopped me from feeling like a complete idiot in front of my supervisor when I sent her the wrong information, I made sure never to make that mistake again!
4. Change your outfits to fit where you are working.
During my internship at Krupp Group, from observing my co-workers, I realized that I could wear Converse sneakers if they were worn with a pretty dress, and jean shorts if they were paired with a blazer and flat sandals. Everyone dressed very fashion-forward, and even though they would wear shorts and summer dresses, they always wore high heels and looked very chic.
Tiffany's, on the other hand, was a totally different story. As opposed to a boutique public relations firm, Tiffany & Co was a corporate environment and I knew that I would be dressing very differently once I was handed a two-page dress code after my interview. The dress code called for longer skirts and no bare shoulders, even in summer. After my interview, I spent an afternoon shopping with my mom, trying to find outfits that would be conservative, yet still fashion-forward. I ended up spending the summer in brightly colored, silk and chiffon short-sleeved dresses.
During my internship at Chanel, I worked for the managers of the boutique and ended up spending most of my summer assisting the sales associates at the store. Because the stock rooms were spread over four floors and I spent the entire day on my feet in the store, heels over three inches were definitely a no, and I paired my black flats with plain dresses, skirts and blouses of all colors to blend in, always making sure to add a black cardigan on top because the store was freezing.
The moral of the story? There is no right way to dress for an internship; the best thing to do is go for a conservative outfit on the first day and adjust from there, depending on how everyone else dresses. The best thing you can do is fit in with the office environment.
5. The busy work is worth it.
On an incredibly hot August day during my internship at Krupp Group, I had to go back and forth on the subway from the office to the Condé Nast building four times in one afternoon carrying garment bags filled with cashmere sweaters. At Tiffany's, I had to enter the prices for hundreds of pieces of jewelry onto an excel document in a few hours. These busy work tasks, though tedious, are a part of any internship experience. And in the end, it was worth it to do them, and do them well and quickly, because other experiences made up for them.
When you show that you can do simple tasks well, your supervisors will give you more complicated, and more interesting, tasks. During an event at Tiffany's, I got to sit at a table to check guests in and was able to peruse the event space, filled with beautiful pieces of jewelry during my free time. Not too bad, right?
6. Everyone makes mistakes… and they are all fixable.
During my internship at Chanel, I was put onto the sales floor to assist the sales associates… without any retail experience. I had to learn quickly, and unsurprisingly, made many mistakes – most happened at the busiest times, when I would try to help the sales associates but ended up making more work for them because they had to fix whatever errors I made.
Of course, during these times, I felt like an idiot, but the people I worked with were never mad. In fact, they were always grateful for my help. I was lucky enough to be working with the nicest people, who taught me so much and allowed me to learn from my mistakes and get better. The lesson here? If you are kind and respectful, everyone wants to help you – and they'll probably give you the chance to learn and improve.
7. Smile.
This one is pretty straightforward. People like happy people. As a young person entering the industry without experience, the best thing you can do is to be positive, happy and willing to do just about anything.. without complaint. If you can do this, I promise, the sometimes long days of monotonous work will pay off!
Your thoughts?
Internships, though difficult and sometimes not gratifying, are truly great experiences and worth chasing if you want to work in fashion someday.
For more tips on getting an internship, read the series How to Get the Internship of Your Dreams and, as it gets closer to the time when you're applying for internships, going to interviews, and getting dressed for the first day, check back – I will be here with some tips and tricks!
Did this help calm some nerves? Are you thinking about summer internships already? Ask any questions in the comments and I'll be happy to answer!