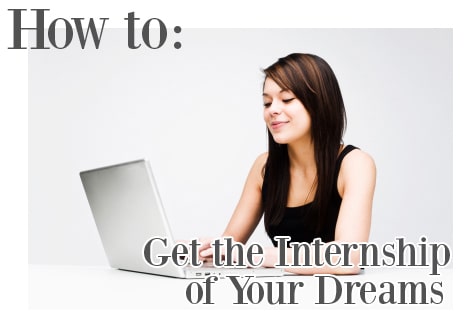 Most college students, at some point, take an internship in the field they want to work in. This means you get a great experience, do a ton of work (and not necessarily the most glamorous work), and you don't get paid.
Sounds great, right?
But in reality, internships are a peek into the world you hope to work in. They offer invaluable experience, and can help you learn more about the industry you may want to seek a job in post-graduation. They also may help you realize that a certain career path is not for you. Internships can help you network and provide you with once-in-a-lifetime experiences. If you take an internship in a major city (that you're not native to) like Los Angeles or New York City, they may even help you learn how to navigate city life and expose you to a totally new way of living.
Over the next few weeks, I'm going to go through the basics of finding an internship, from how to prepare yourself before you even begin this process, to creating your resume, networking, and finding outfits that are appropriate for your future work place. I will be focusing particularly on jobs in the fashion industry, so many of my resources on where to find internships will be specific to girls who want a job in the fashion world, in PR, etc. But many of my tips will apply to a broader spectrum of girls, so make sure you tune in weekly!
In this first installment, I'm going to focus on what to do before you even begin to prepare your resume or apply for any internships.
"Clean Up" Before Beginning to Search for an Internship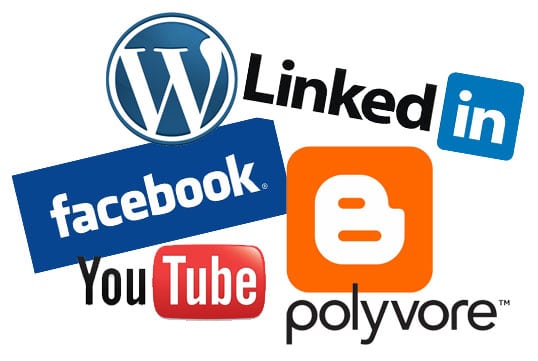 By "clean up," I am referring to your internet identity. In this digital age, you better believe that future employers will check out your social networking profiles – so get them in tip top shape before you start sending out applications.
Let's start with Facebook (or Twitter, MySpace or any other social networking site)

Start by going through all of your pictures.
Is there a photo of you funneling a beer like a champ? Untag it. The one of you making out with that hot guy? Untag that too. I know sometimes it's tempting to let the world know that you can out-chug any guy (we are in college, and that should probably be allowed on your resume), and of course you want to remember the night you got with the most gorgeous guy at the party, but trust me: you don't want your potential employers in on it! There is also a Facebook setting that makes it so no one can see your tagged pictures (I use it), so that's an option too. Remember to also change your profile picture to something that makes you look professional (i.e. not you sitting on a toilet with your Hanky Panky thong around your ankles).

Go through your notes, statuses, wall posts, etc.
Your potential employer will not find it as humorous as you do to read inappropriate "Texts From Last Night" your friends posted on your wall with captions like "this sums up your life!"

Check your "Info" tab.
A Facebook profile can be a great place to quickly summarize your activities, previous jobs, etc., so take advantage of that feature and update it to relevant information. Include your employment history, activities you are involved with at your school, relevant (but not too revealing) contact info, and websites that you've created or have affiliations with.

Secure yourself.
Check your Security settings. Do you really want your entire Network to have access to all of your personal information? Check out The 10 Privacy Settings Every Facebook User Should Know to get a quick rundown of the most vital privacy settings you should be aware of. I suggest disabling your profile picture from being shown when people search for you, and for you to block your pictures (albums and tagged) from anyone besides the people you have already confirmed as friends. Also, don't accept every friend request you get. Sure, it's nice to have 4,000 virtual friends, but how many of them do you actually know?

If you don't want to deal with "cleaning up" your page, then de-activate it while you're searching for an internship.
You can de-activate your Facebook account temporarily and you won't lose any of your information! This is much less painful and easier to do than cleaning up your whole profile (just click a few buttons and you're good to go), and you'd be surprised how nice it is to take a break from the internet social world.
Create Your Unique, Professional Internet Identity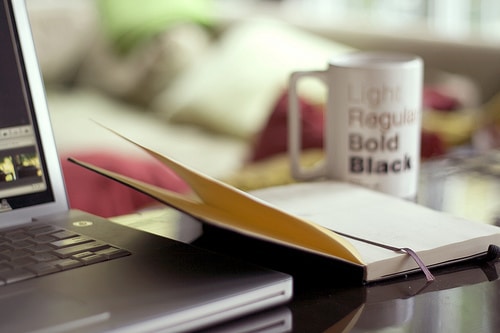 There are so many great sites that can help you connect to your former employers, show off your resume or skills, and show future employers more about you. These sites will also give you somewhere to direct your potential employer if they ask for a website. Consider setting up an account on one (or all) of the following:

LinkedIn: This site is used by many professionals to connect with current employees, former employers and the people they have met throughout their business career. If you have done an internship before or have worked for someone who may be on LinkedIn, I suggest creating a profile. You can also give a rundown of your past employment, and fill out other resume-like information for your "friends" to see.

HauteNet: This site is similar to LinkedIn, but it is directed only at people interested in working or hiring in the fashion world. You can find jobs, upload your resume, and fill out a profile for a potential employer to look at.

Youtube: If you've come up with a DIY that blows everyone away when they see it or you are interested in cosmetology and doing make-up, you should consider taking your skills to Youtube. This is a great "extra" to add to your resume to show that you're the real deal, and is a total essential if you want to work in broadcasting or any on-camera position. Videos are also a great way to showcase your creativity, a skill most employers are looking for.

Blogger or WordPress: A blog is a great way to showcase your unique ideas and passion for fashion in one place. It's also a great way to show potential employers that you can work with technology and the web – two essential skills to know. You can upload pictures of yourself and your inspiration. You can comment on recent fashion news, talk about anything you love, and basically, just express yourself in any relevant way on a page that's all yours (so long as it's employer-appropriate – no profanity or dishing about last night's hook up)! In today's world, there are so many blogs, so try to stand out in any way possible, whether it be through visuals or a great color scheme.

Polyvore: Polyvore is one of my favorite fashion-related internet resources, where you can create outfits like the ones seen on this blog! Polyvore allows you to go through thousands of great clothing pieces and compile them into a collage-type format and publish them for everyone to see. You can sort the pieces by type (i.e. dresses, pants, T-shirts), price, color, or store/designer. A Polyvore account is a great thing to have if you want to write for a website, since many popular blogs use it.
What's next?
Now that you've turned the amazing you into an amazing "internet" you, you're ready to prepare your resume! In the next installment of this series, I'm going to discuss how to get together your recommendations from former employers (or teachers, club advisors, etc.), prepare a unique and stylish resume, and how to write a eye-catching cover letter.
What do you think?
Do you agree that it is important to set up a fabulous "internet identity" to boost your resume and keep employers from being deferred by inappropriate content? What else do you think is a must-do before you even begin searching for an internship? Let us know in a comment!