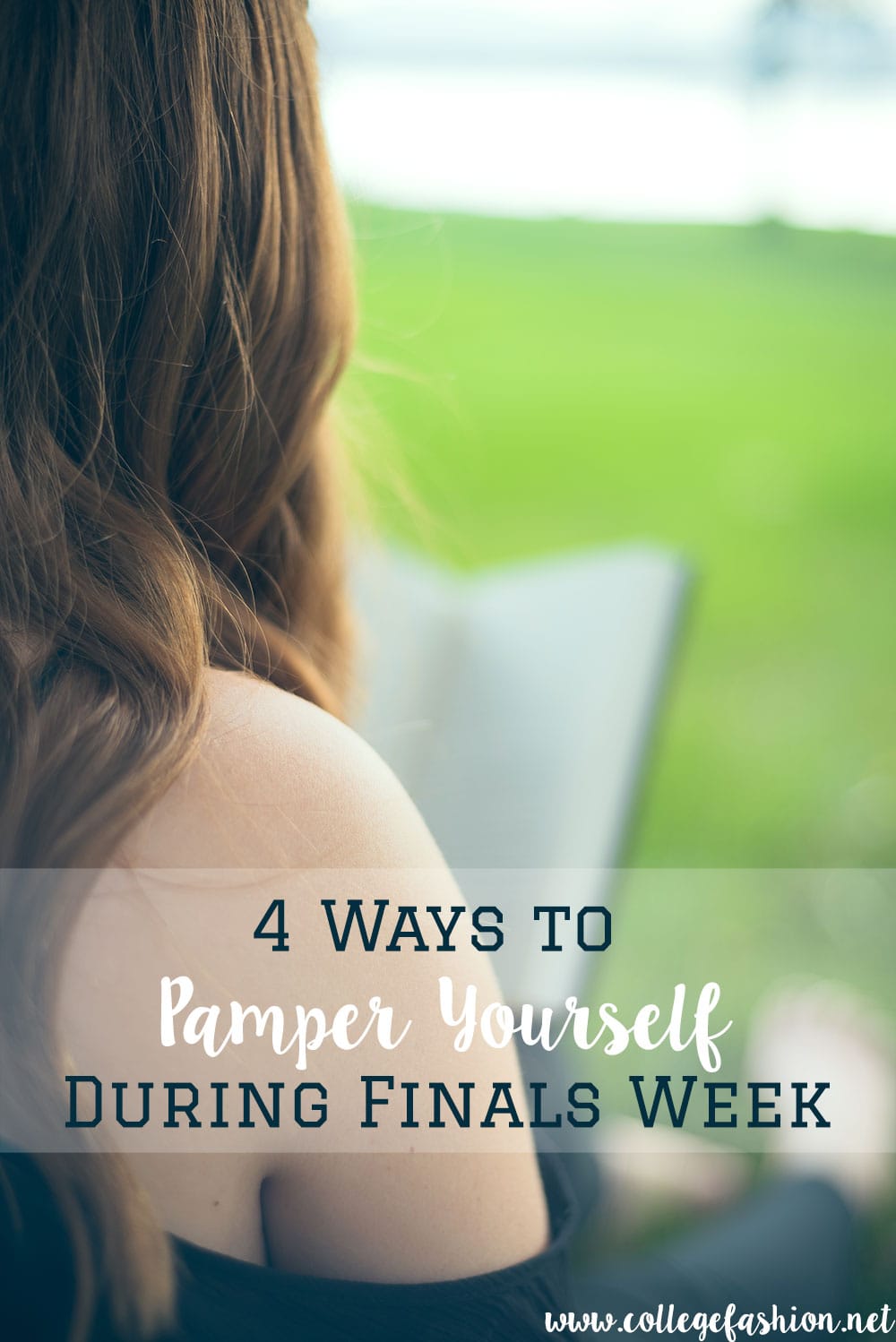 There are few academic pressures you'll encounter in your college career that feel as much like the end of the world as finals week. As I write this, I'm smack-dab in the middle of my school's dead week. I'm sure many of you are in the same boat.
As we mentioned in our post on midterm pick-me-ups, doing a little something nice for yourself during a stressful week will work wonders for your mental state during this week of misery. For those who are reading and have already finished your finals, congrats! Use these tips to unwind after a job well done.
Read on for four ways to pamper yourself during (or after!) final exams! Your mind – and body – will thank you.
Related reading: The Best College Gift & Care Package Ideas to Send for Final Exams
1. Clear Your Space
You may be wondering, "Why the heck is cleaning on a list of ways to pamper myself?!" Valid question.
Maintaining a clean space is honestly one of the best gifts you can give yourself when everything else in life is stressful and hectic! Take a few minutes every morning, after class, or before bed to really take care of your space. I can't tell you how much more at ease I feel when all my clothes are hung up and folded and not on "the chair". (You know, the chair that you always toss clothes on when you're picking your outfit each morning? Yeah. That chair.)
2. Treat Yo Self
Parks and Rec references aside, treating yourself to something new, no matter what the price, has the power to make you feel like a million bucks!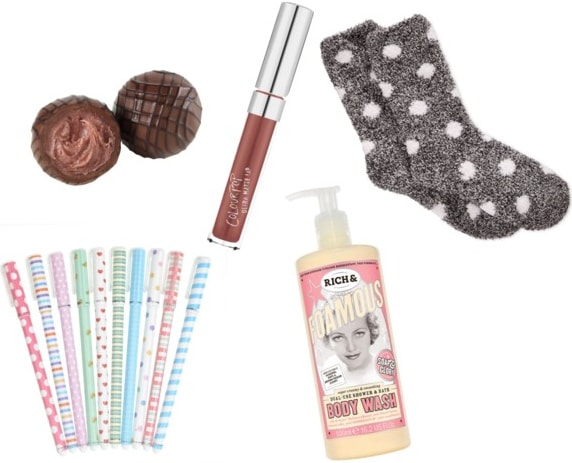 Products: Chocolates // Liquid Lipstick // Fuzzy Socks // Pens // Body Wash
Things I spring for when I feel grumpy, stressed, and tired include:
Body wash 
Dark chocolate (or milk. Or white. Or any kind, really. It's all perfect.)
Fuzzy socks 
Lipstick
A festive coffee drink 
New pens or pencils
A pretty nail polish (which leads me to…) 
3. Mani/Pedi
This is a classic go-to stress reliever for me! (See our tips on giving yourself a flawless manicure at home.) Something about putting all your focus into painting each individual nail is really soothing. Plus, having a fresh coat of polish on my nails always puts a little more spring in my step!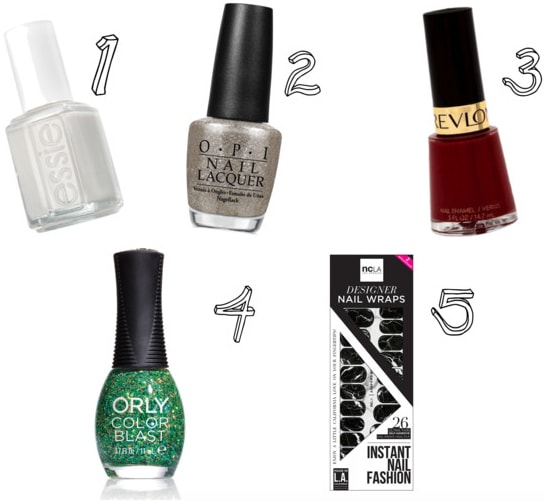 Products: 1 // 2 // 3 // 4 // 5
My favorite color for winter this year has been crisp white (it reminds me of snow!), but there are sooo many pretty and festive colors out right now. You could even go for some fun patterned nail wraps for a more polished (ha!) look.
4. Create something!
When my mind is constantly on dull paper-writing or filling in Scantron bubbles, it's always nice to give the right side of my brain something to focus on! Give yourself a 90-minute break from reviewing chunks of your textbook to create something wonderful.
Here are some ideas for creative activities: 
A DIY project (see our DIY section for more)
Write some poetry. Reserve judgement on said poetry.
Vent in a journal entry.
Write a song. (I love to make up silly songs when I'm annoyed or stressed about stuff! Again, this is just for you so no judgment!)
Make a vision board for your style or your goals.
The possibilities are endless! Having a creative outlet is so important when you've got a lot of stress and anxiety just waiting to burst out during dead week. Just a half hour spent creating can make you feel a million times better. Promise.
What do you think?
During the end of the semester, it's easy to lose sight of your own mental health and sanity! Taking some time to yourself to breathe and feel human is absolutely key.
Will you be using some of these tips during or after your finals week? Is there anything special you do for yourself to cope with academic stresses? Let me know in the comments section! I always love hearing what you guys have to add 🙂