"Sometimes, you read a book and it fills you with this weird evangelical zeal, and you become convinced that the shattered world will never be put back together unless and until all living humans read the book." – John Green, The Fault in Our Stars
Raise your hand if you've ever felt this way about a book before. Anyone? I love how John Green so eloquently sums up the way you feel when you stumble upon a piece of writing so powerful that it shakes you to the core. Despite the piles of textbooks and assigned readings perpetually sitting on my desk, I've managed to do my fair share of personal reading over the past four years of my college career.
The following books consist of anecdotes, words of wisdom, and advice that will – in my opinion – definitively change the way you life your life. They are the ten books that have defined my college years. I've recommended them to friends countless times, and since I like to consider you and I – my dear CF reader – friends too, I am now passing them along to you.
Without further ado, here are ten essential books for college girls:
My Picks: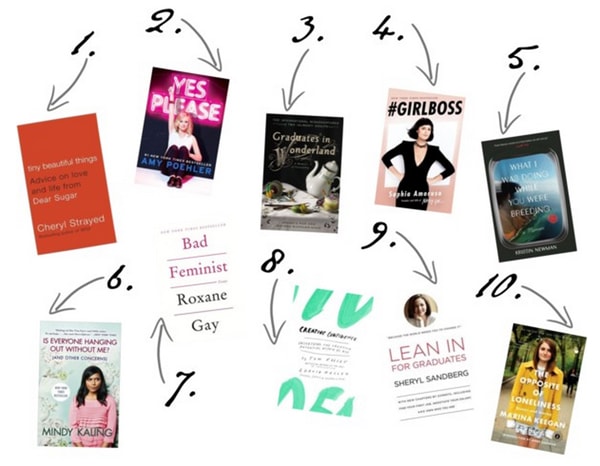 One | Two | Three | Four | Five | Six | Seven | Eight | Nine | Ten
1. Tiny, Beautiful Things by Cheryl Strayed
Cheryl Strayed is the best-selling author of the memoir Wild and is, hands down, one of the most incredible storytellers I've had the pleasure of reading.
Tiny, Beautiful Things is a collection of the once anonymous advice columns Strayed wrote for "Dear Sugar." The advice she gives is heartfelt, wise, and sometimes painfully honest. If nothing else, this book will remind you that we're all in this thing called life together.
2. Yes Please by Amy Poehler
This isn't the first time I've proclaimed my love for Amy Poehler on College Fashion and it won't be the last. Yes Pleaseis part memoir, part comedy and reads as though you're having a conversation with your best friend. It's witty, candid, and insightful. Each chapter stands alone, so it's a great book if you're short on time and can only read a little bit at a time.
3. Graduates in Wonderland by Jessica Pan and Rachel Kapelke-Dale
I read this book last summer and it resonated deeply with me because it depicts two recent grads struggling to build a career and figure out life after college. Since I'm graduating in less than two months (!!!), I found this intimate memoir captivating and inspiring. I re-read it whenever I need a reminder that it's okay not to have everything figured out.
4. #GIRLBOSS by Sophia Amoruso
If you aspire to be a part of the fashion industry, then this memoir by Nasty Gal's CEO, founder, and creative director is a must-read. Even if you don't plan on a career in fashion, #GIRLBOSSis still relevant. Bits of wisdom like "failure is your own invention" will make you feel like you're capable of anything.
5. What I Was Doing While You Were Breeding by Kristin Newman
Although it might have a confusing title, make no mistake, this memoir will make you literally laugh out loud and have you wanting to jump on a plan to Argentina ASAP. Newman's approach to life and womanhood is both freeing and refreshing – being single and independent can be a whole lot of fun.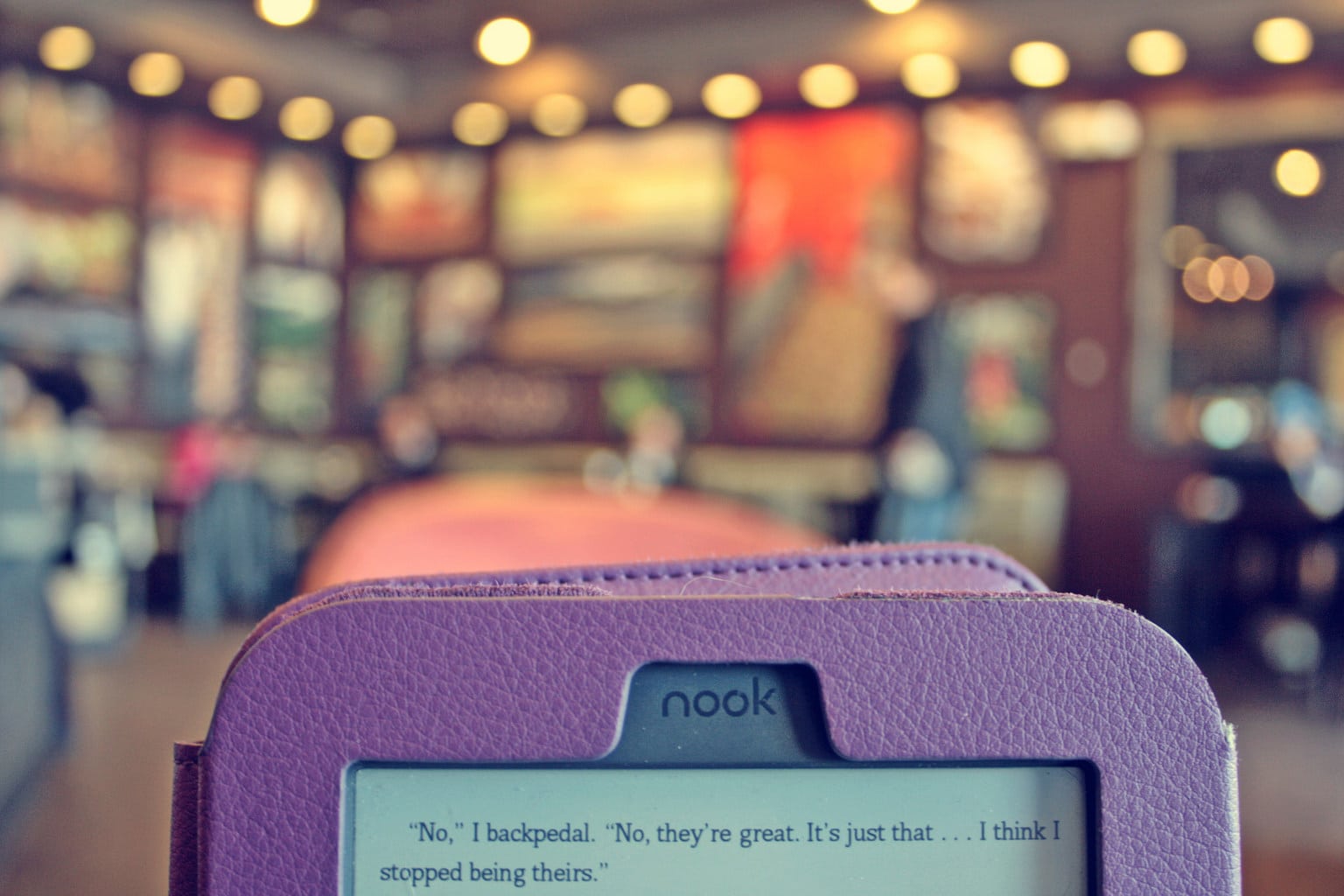 6. Is Everybody Hanging Out Without Me (And Other Concerns) by Mindy Kaling
Another comedienne/my wannabe BFF, Mindy Kaling is hilarious, and her memoir is, too. Within the book, Kaling shares some of the defining moments of her life along with her brilliant observations on friendship, love, and careers. The writing is cheeky, bubbly, and fun. It's a short and sweet read that you won't want to put down.
7. Bad Feminist: Essays by Roxane Gay
With celebrities like Emma Watson and Beyoncé making the case for gender equality, feminism is more popular than ever. Gay takes a heavy subject and explores it in a provocative, easy to digest way.
She stakes the claim that perhaps feminism doesn't have to be so black and white – we can still be feminine AND feminist. This collection of essays will simultaneously challenge you and make you embrace your womanhood.
8. Creative Confidence: Unleashing the Creative Potential Within Us All by Tom Kelley and David Kelley
As a dance major and lover of art, I originally stumbled upon this gem accidentally. Even if you're not an art-lover, this book makes a case for us all being more creative in our day-to-day lives and unleashing our full potential. The Kelley brothers provide real, usable tips that are both empowering and encouraging.
9. Lean In for Graduates by Sheryl Sandberg
While you are all undoubtedly familiar with Sandberg's original, acclaimed book Lean In, you may not have heard of the version she released that is geared specifically for college grads. In this edition, she adds several chapters that offer practical skills and advice for navigating your post-grad career and owning who you are as a woman.
10. The Opposite of Loneliness by Marina Keegan
Just five days after her graduation from Yale, Marina Keegan was killed in a car accident. An aspiring writer, Keegan wrote a powerful essay entitled The Opposite of Loneliness that went viral after her passing.
Her words and writing live on in the form of this book (named after the essay), in which she captures the hope, uncertainty, and overwhelming possibility of our generation.
Thoughts?
Have you read any of these books before? Which ones will you add to your reading list? And of course, if you have any other book recommendations, I'd love to hear them. I always look forward to hearing from you all!