This post may contain affiliate links, which means we may receive a commission if you purchase through our links. Please
read our full disclosure here
.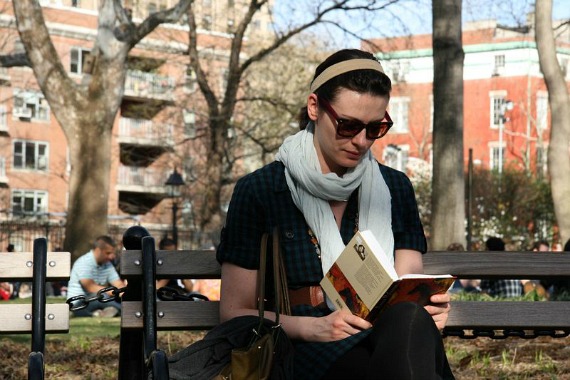 Photo: ELLE
By now, school has likely started for you, and that means that the happy anticipation of a new school year faded away once you attended your first class, glanced over the syllabus, and realized there was already a reading assignment due… by the very next class.
Now, I'm not saying you don't enjoy reading your textbooks for class. Personally, I always do! However, we all know that once you are immersed in coursework reading, you probably won't even think about cracking even the most popular of bestsellers until next summer when it is on some "Best Beach Book" list.
So, we've decided to bring back "reading for fun." Every two weeks, we'll be reviewing one of our favorite books in the hope that you, dear CF reader, will consider reading it, too. Then, in the comments, we hope to get a great discussion going. Yep, consider this our version of a book club!
First up is Sophia Amoruso's über-popular, fashion-related memoir #GIRLBOSS. Let's get right to the review: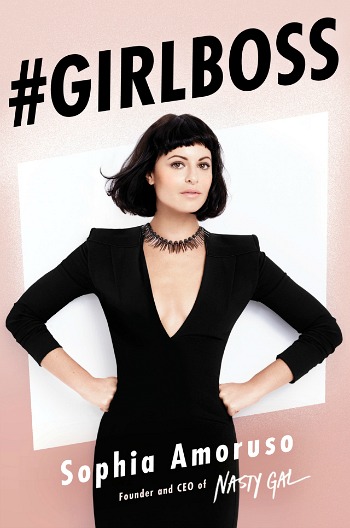 #GIRLBOSS book cover via Amazon
I'm a firm believer that you should always bring a good book with you while traveling, so I actually read #GIRLBOSS on a flight from Chicago to Florida during summer vacation. This book was one of summer's hottest reads, so how could I not bring it with me?!
About the Book
Written by Sophia Amoruso, the founder and CEO of Nasty Gal, #GIRLBOSS can be described as belonging to a compound-genre reserved only for those who have achieved enough success to have the rest of us silently (or maybe not-so-silently) begging for their secrets. The book is part autobiography and the rest teaches you the tips necessary to become a – wait for it – #GIRLBOSS!
My Review:
Reviews for this book have been mixed, but all do seem to conclude that they find Amoruso interesting and agree that her current situation is well-deserved. In most of the negative reviews I read, the reviewer didn't seem to realize that this book just probably wasn't for them. I for one loved #GIRLBOSS!
I will warn you, to start, that the book includes "harsh" language. After all, Amoruso is a woman who named her company after a hypersexualized '70s song. She does not care about filtering her writing and she is beyond "firm" when describing her aversion to mollifying (a.k.a., her lack of sugarcoating). Because of this, #GIRLBOSS may not be for you, and if it's not your style, there are many other advice books out there that are more well-mannered in presentation. Personally, I have been described as "uptight" more often than I'd like to admit, and I enjoyed her brashness.
Yes, Sophia makes no apologies for who she is, what her background consisted of (spoilers: homelessness and thievery), and what it took to get her to the top of her own fashion empire (another spoiler: it was not as glamorous or as fashionable as you'd expect). Nope, she owns who she is and offers that same conviction of "be yourself" to readers while still reminding them that they are "not a unique snowflake." Through it all, she is realistic, direct and hardworking.
I adored not only Sophia's raw honesty, but the sense of security it emitted. I realized why her company has that same edge: her philosophies and spirit are so embedded into Nasty Gal's image (and its images) because she is completely hands-on with the company. She lives and breathes it, and it her.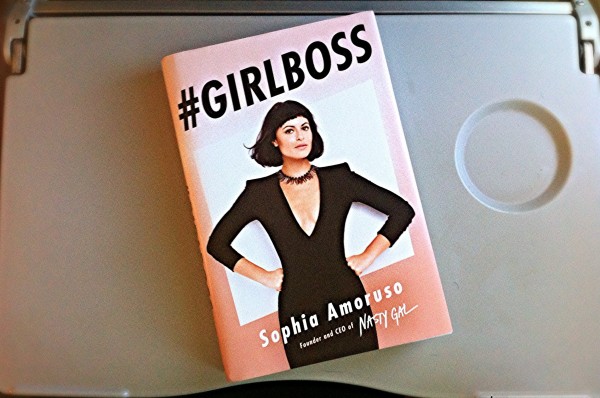 A lot of times when I read books in this genre, they seem so contrived, like they were written just to cultivate good PR for an individual, but this was so real. The work was unique- like she is- because the advice was new.
In the most upfront style that I can recount by a CEO (though, and she would not disagree, she is no typical CEO), Sophia tells readers exactly what is going to work at the office and what is not. More than just a recycling of common workplace "tips," repackaged with a famous name on the cover, this book aims to help readers by encouraging them to adopt a strong work ethic, businesslike mindset, and unwavering faith in one's own ideas.
You want to be a #GIRLBOSS? You can't assume that a job will be filled by you because you sent a handwritten thank you note to the interviewer or focused solely on having the right "power wardrobe." You know what it takes? Working constantly and working hard.
Personally, I am still an advocate for old-fashioned manners and social niceties. Ms. Amoruso would not consider that her strong suit, but which one of us is the multi-millionaire…? Just as she condones, I will continue to be myself – uptight and all – but I will now approach business in a newer, fiercer, #GIRLBOSSier way.
Let's Get the Discussion Going:
Have you read #GirlBoss? If so, what did you think? What did you learn from Sophia? If not, do you plan on reading it now? What other books would you like to see featured in this column? Drop a comment below and tell me what you think!