Kaylee's style is bold and adorable. Her overalls are comfortable, yet functional, and her bright red hair tops off her funky look. In addition, she wears the causes she cares about on her sleeve.
Kaylee is a cute character herself and she lets her personality shine with her outfit.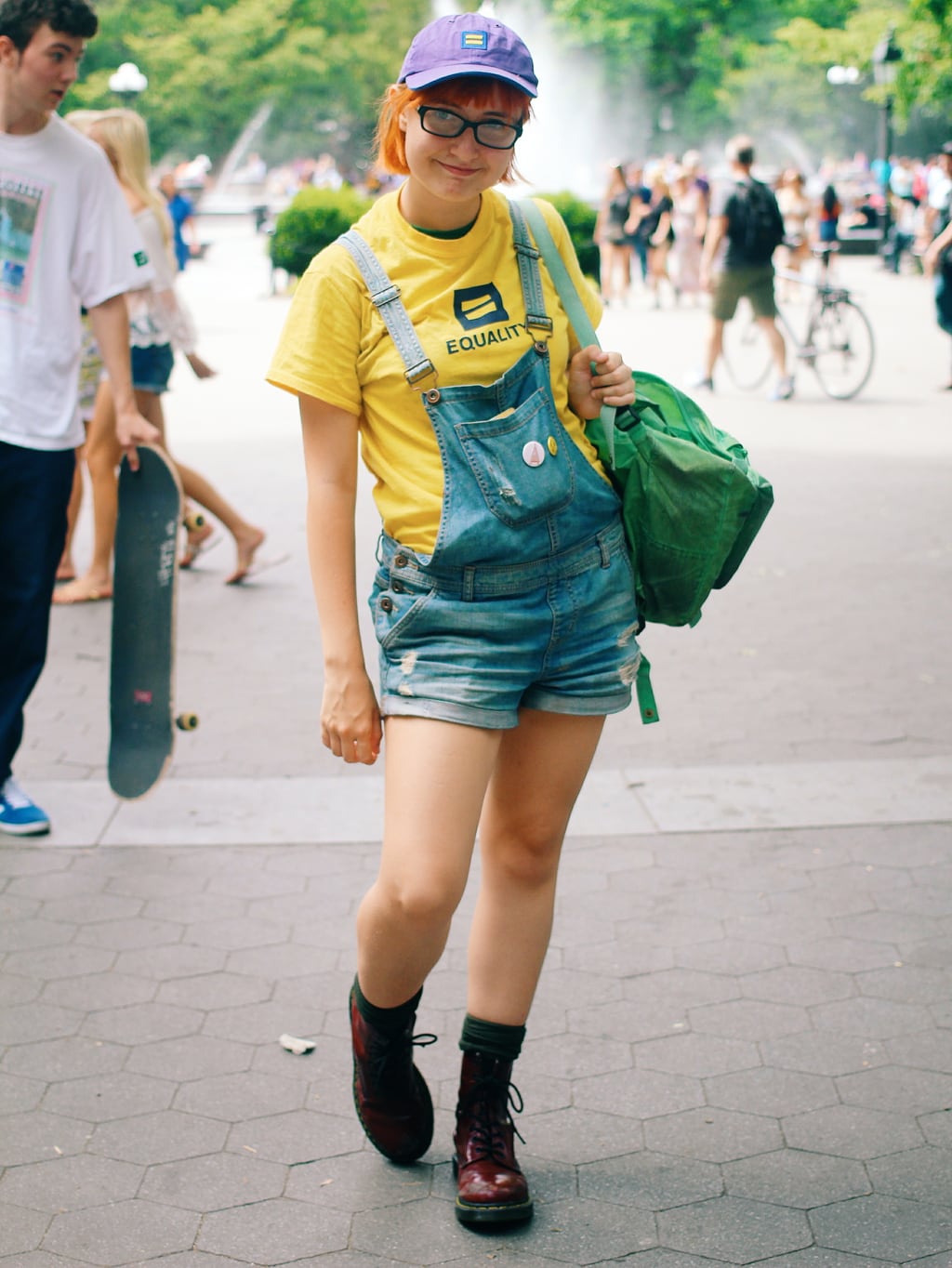 Kaylee 101
Name: Kaylee
School: School of Visual Arts New York
Major: Cartooning
Class: Sophomore
Hometown: Baltimore, MD
Let's Talk Fashion
Who or what inspires your style? "I'm inspired by… I don't know! I do a lot of Pinterest and I have a board for style inspiration. I'm inspired by comic books. I read a lot of those."
Where do you like to shop? "Forever 21 and H&M are always good… and thrift stores!"
How would you describe your sense of style? "I don't know. I wear a lot of, like, shorts, and t-shirts, and overalls. Sort-of casual, but hopefully cute."
Why did you choose this particular outfit? "The shirt's my work shirt and overalls because they're functional and have a lot of pockets."
What fashion advice would you give to other students looking to improve their style? "Just to be comfortable and to wear whatever you like wearing."
Do you have any favorite fashion designers? If so, who? "Oh God, um… not really! Just my comic books."
Do you have any unique hobbies or interests? "I draw. I make comics about LGBT history."
If you could raid anyone's closet, who would it be and why? "Probably… I don't know if you've seen the movie Baby Drive that just came out, but the lead girl in that. Her character had the best sense of fashion. So I would raid her closet."
Elements of Kaylee's Outfit
1. Colorful Fjällräven Backpack
I actually love that Kaylee's mint green Fjällräven backpack isn't brand new and has scuffs on it. It has character. Some things just look better when they've been worn out a bit.
2. Buttons & Overalls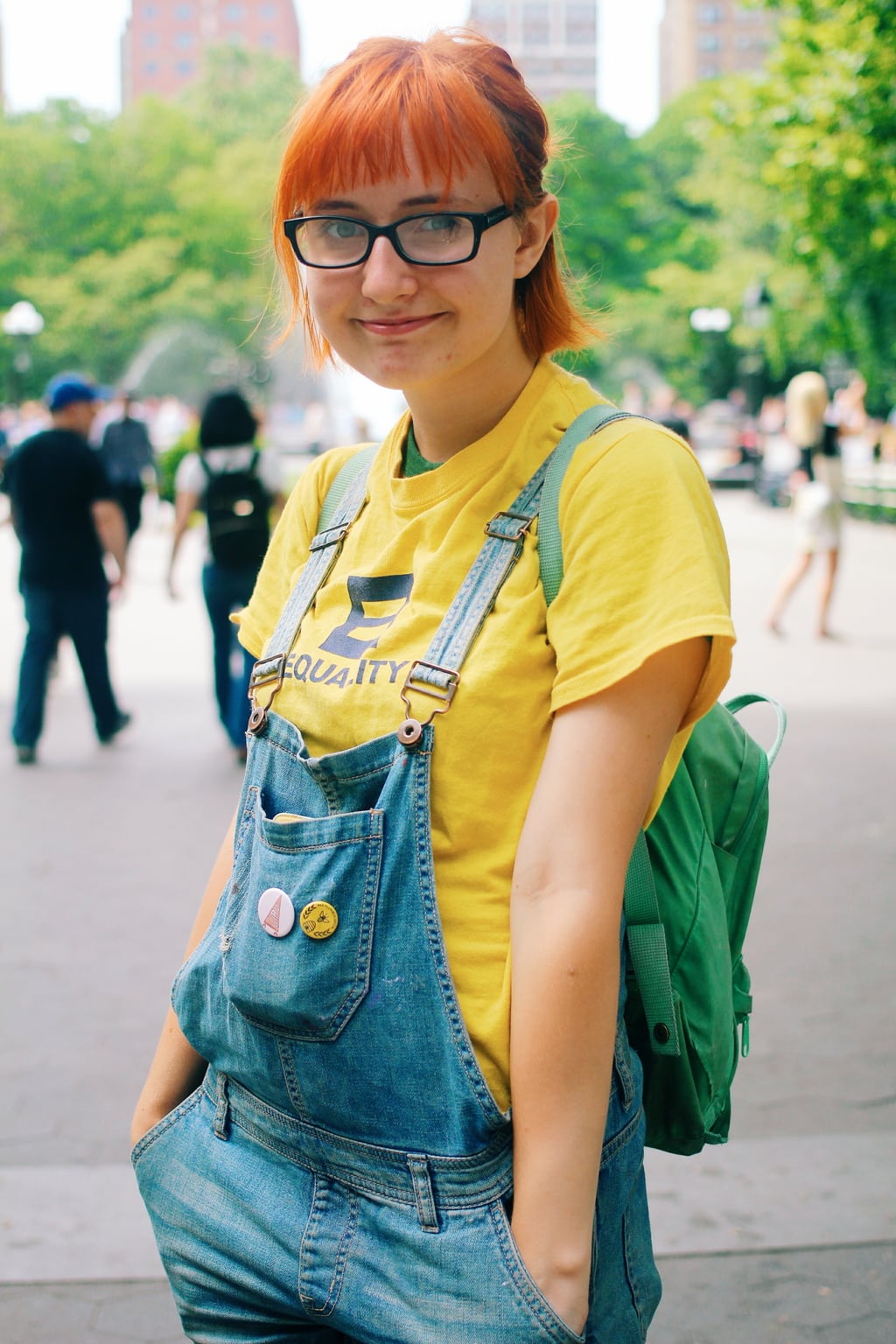 How cute are Kaylee's buttons on her overalls? Pins and buttons are one of the most slept-on accessory trends — and more people should be rocking them!
If you are not much of a jewelry-wearer but still want to accessorize, buttons and brooches should be your go-to. You can tell so much about a person based on the kind of little accents they have on.
3. Doc Martens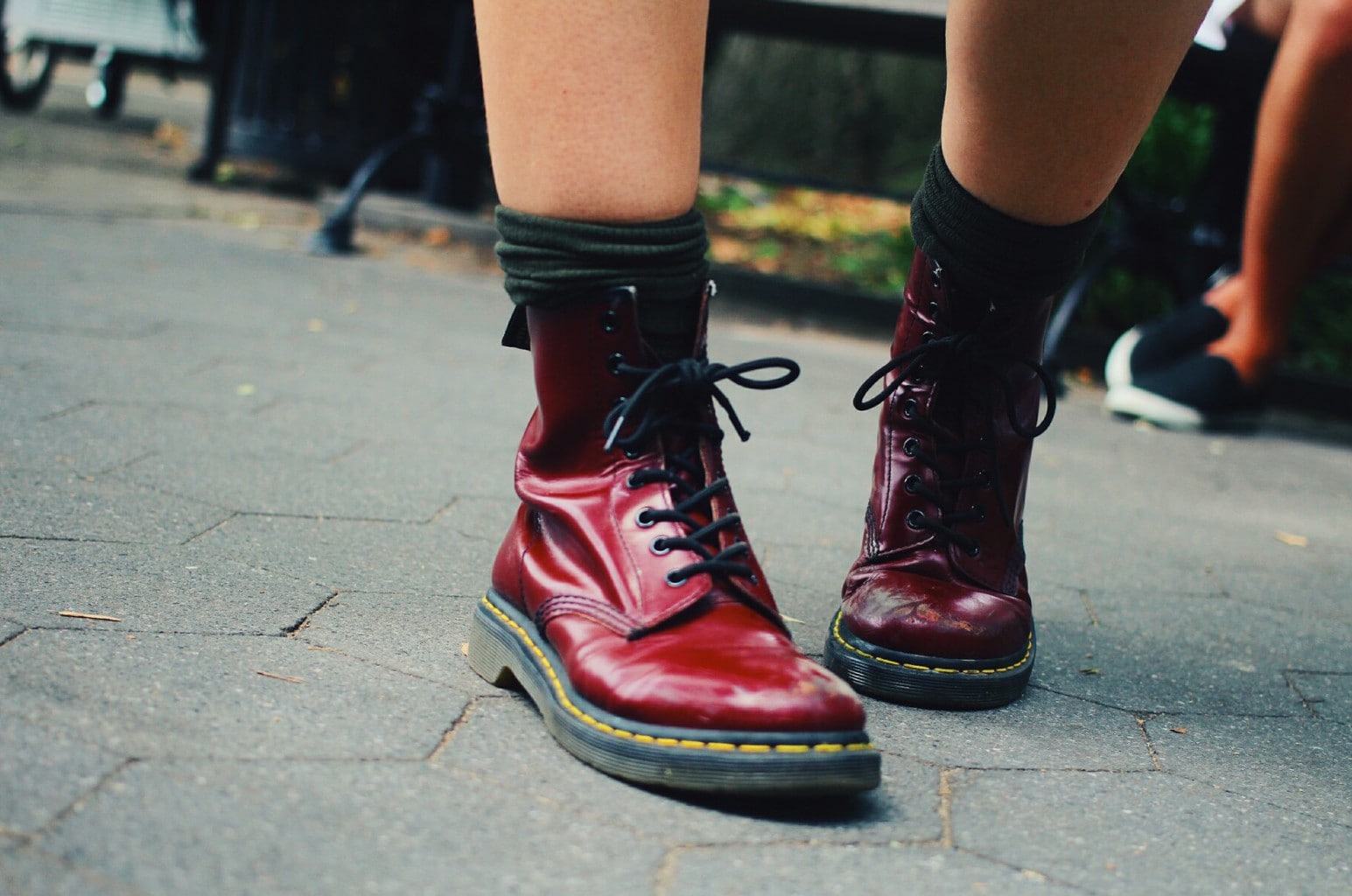 When in doubt, call the doctor. Doc Martens 1460s are the perfect shoes to save any outfit from basic-ness. Kaylee decided to pair hers with some dark gray socks and scrunched them above the boot. This small decision added a subtle something extra to her outfit.
Do you love Kaylee's style?
Would you wear this look? Are you a fan of overalls? Comment below and share with us!