In 2016, we've seen a major return of numerous '90s fashion trends. While we've discussed tons of them already, we haven't yet delved into my personal fave trend – the influx of patches and pins. From runways to models-off-duty to street style stars, these small accessories have adorned the chicest lapels.
The trend imparts a casual, DIY aesthetic reminiscent to decades past. I love the reminder to keep fashion personal, and to not be distracted or over-awed by the – at times – "untouchable" nature of the industry.
While I've taken the old-school route and gone at my jackets with needles, thread, and fabric in hand, you can pick up patches and pins for cheap online. Below, check out my favorite brands and ways to wear them.
Best patched: denim jackets, military-inspired vests, jeans.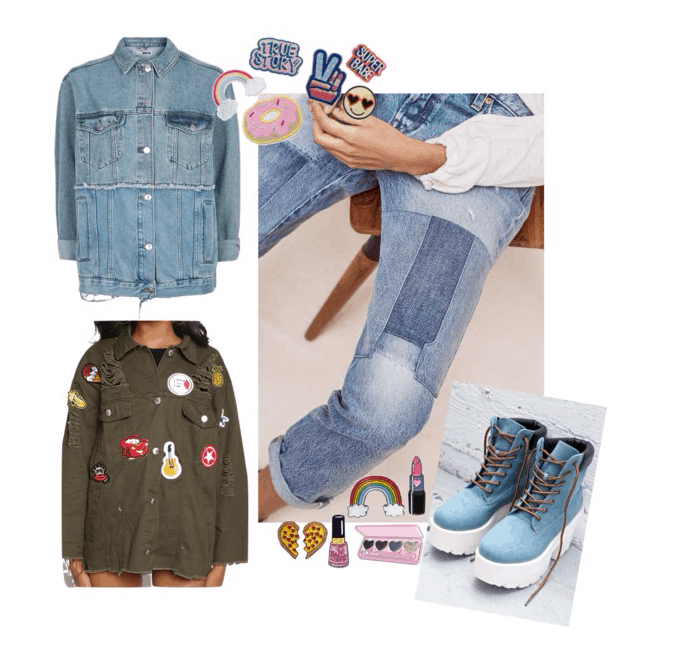 Products: Denim Jacket, Patchwork Jeans, Military Jacket, Pins, and Patches.
Why I Love It:
Patches give you the permission to a. tear up your clothing and b. customize, customize, customize! Try a color-blocked denim jacket, or super patched jeans. If you're feeling adventurous, branch out with a military jacket like the one above. Still craving more denim? Add these funky heels for a blue-all-over look.
Best pinned: leather jackets, collared shirts, shoes.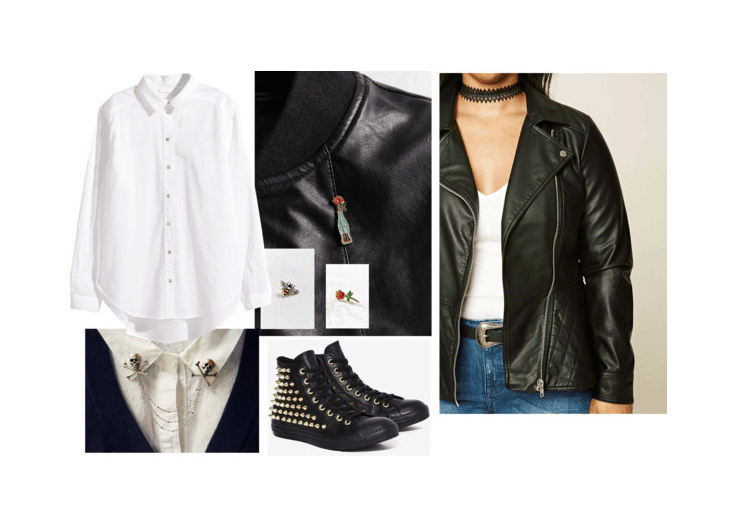 Products: Leather Jacket, Pins, Rose Pin, Sneakers, Brooch, Collared Shirt
Why I Love It:
Let's face it: you can pin denim, but somehow it just doesn't look as good as pins on leather. Amp up your inner "rocker chic" with this faux-leather jacket and these studded sneaks. True, this is not a look for the commitment-phobic, but to me it's worth the holes – you'll want to keep the pins around.
If you're looking for a softer way to embrace the trend, try adding a handful of collar pins, or a collar chain or brooch onto a slouchy dress shirt.
Are you team pins or patches?
Readers – would you rather patch your clothing, or pin it? Have you already embraced the patch / pin trend? What are some of your favorite ways to wear the look? Sound off in the comments!