Makyla, or as she prefers to be called, Kylie, has a burning love for all things fashion. Even when she's just going to class, she still expresses herself through her clothing. When asked why she got all dolled up for her Computer and Technology Merchandising class she replied, "why not?"
Here at CF, we're fans of dressing up for class (obviously). And we can all take a page from Kylie's book and get excited to dress up even for the most basic activities. Fashion never takes a day off!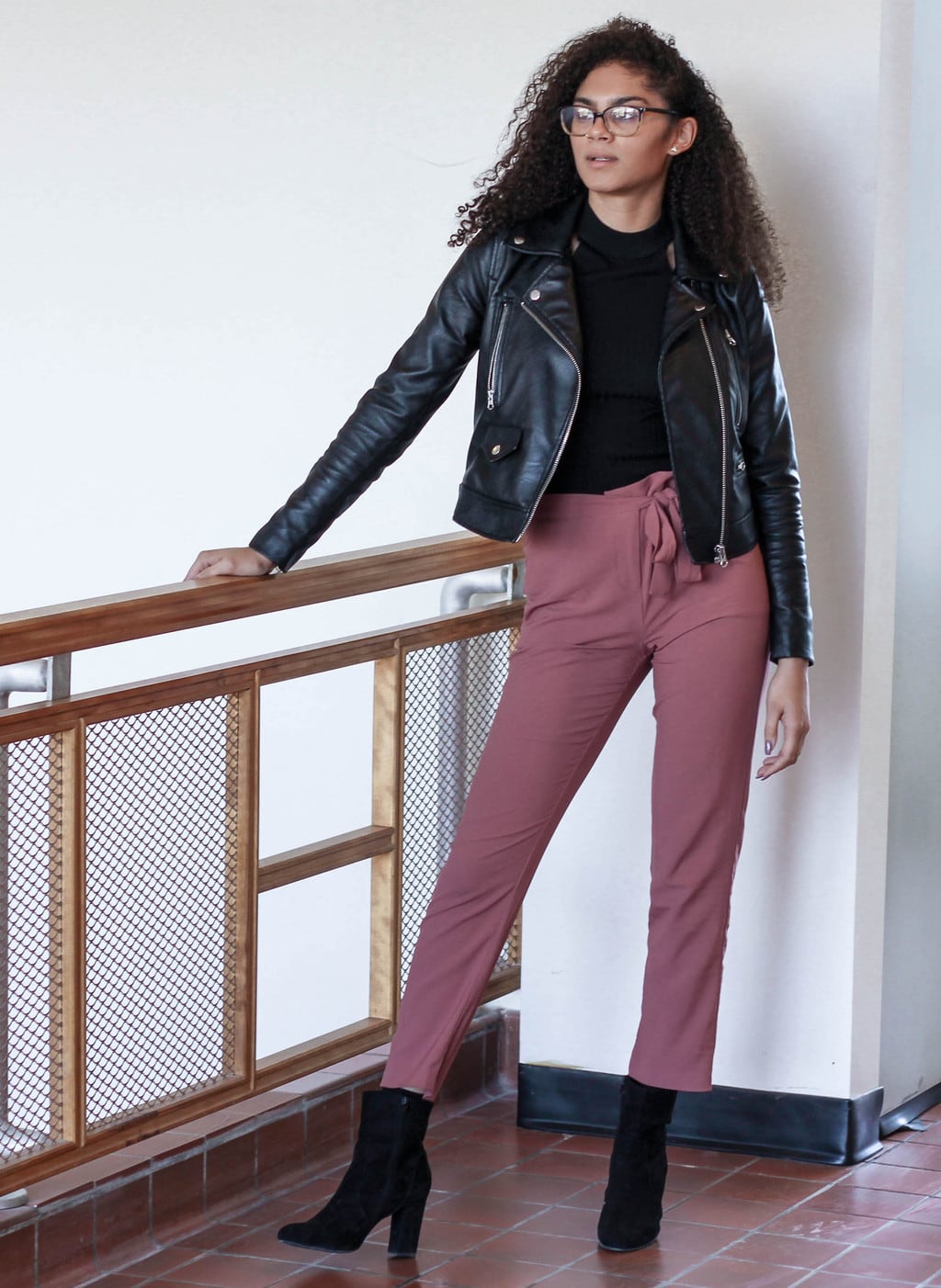 Kylie 101
Name: Makyla (Kylie)
School: Kansas State University
Year: Sophomore
Major: Apparel and Textiles
Hometown: Lawrence, KS
Let's Talk Fashion
Who or what inspires your style? "My style is inspired by looking at what models wear off the runway. I feel like they are always on trend but also nothing [they wear] looks super basic."
Where do you like to shop? "I like to shop at local boutiques because I always find something unique."
Why did you choose this particular outfit? "I chose this outfit because I had recently bought the outfit at Envy, a boutique in Lawrence, and I was excited to wear the pants."
How would you describe your sense of style? "I would describe my style as ever changing, but right now it definitely has become more edgy and street-style-ish."
What fashion advice would you give to other students looking to improve their style? "If someone came to me wanting help improving their style, I would tell them to look through fashion magazines and social media, and figure out what type of styles they prefer and what looks they like, because then they can start to picture what outfits they would want to wear… and it will help inspire them when they go shopping."
What are your favorite trends right now? "My favorite trend right now is high-waisted, wide-leg pants. I think they're super cute."
Do you have any favorite fashion designers? If so, who? "My favorite fashion designer right now is Walter Mendez. I have no need to wear his dresses, but they are stunning."
What do you do for fun – do you have any unique hobbies or interests? "I like to paint – mostly abstract oil paintings. Photography is something I enjoy as well."
If you could raid anyone's closet, who would it be and why? "If I could raid anyone's closet it would be one of the Hadid sisters. They always look so good. Actually it would be Bella, definitely Bella."
Elements of Kylie's Outfit
1. Black Moto Jacket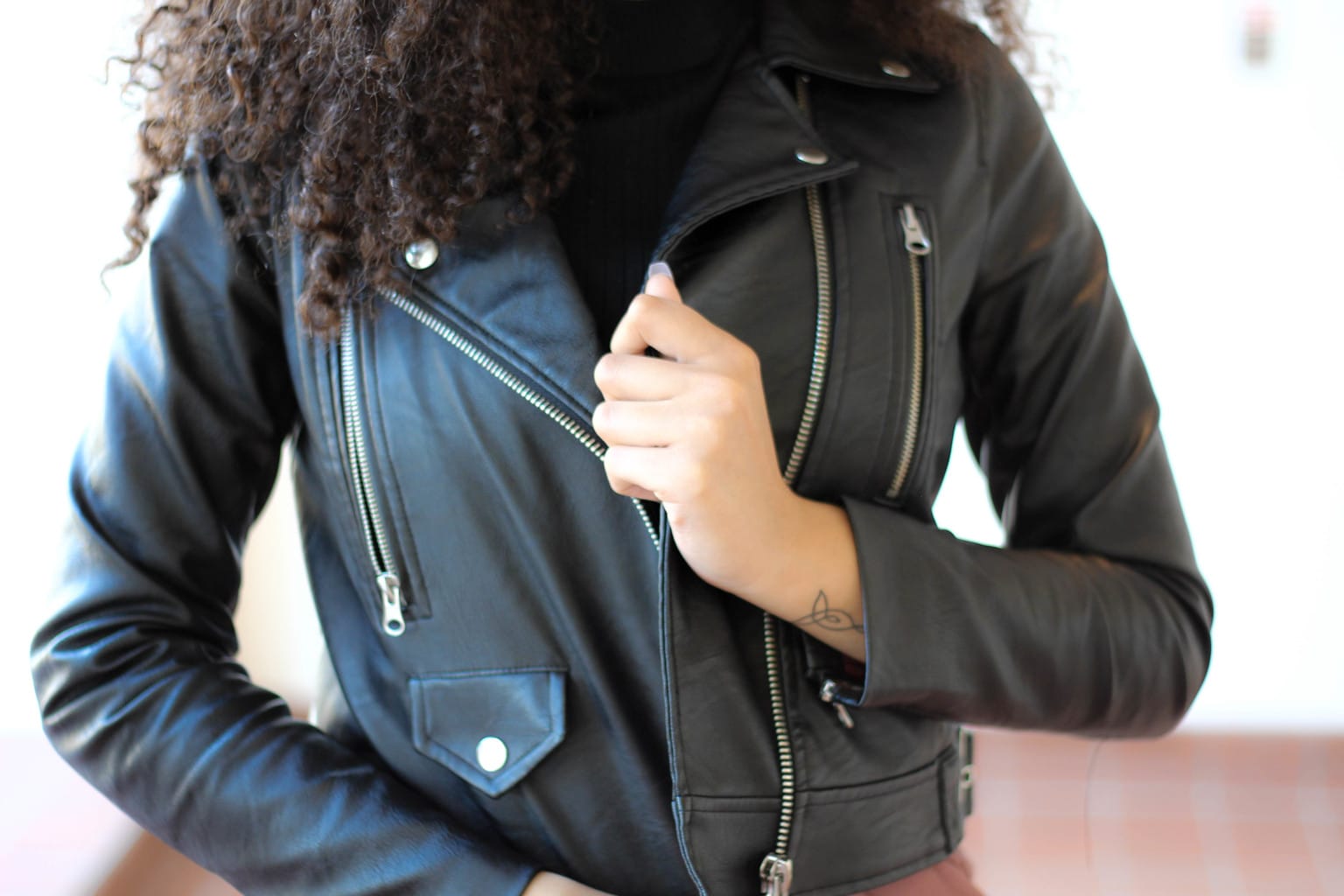 I got the impression that this jacket is Kylie's favorite thing in her closet. Here, she is aiming for the "rebel chic" vibe and totally hitting the mark.
2. Rose Trousers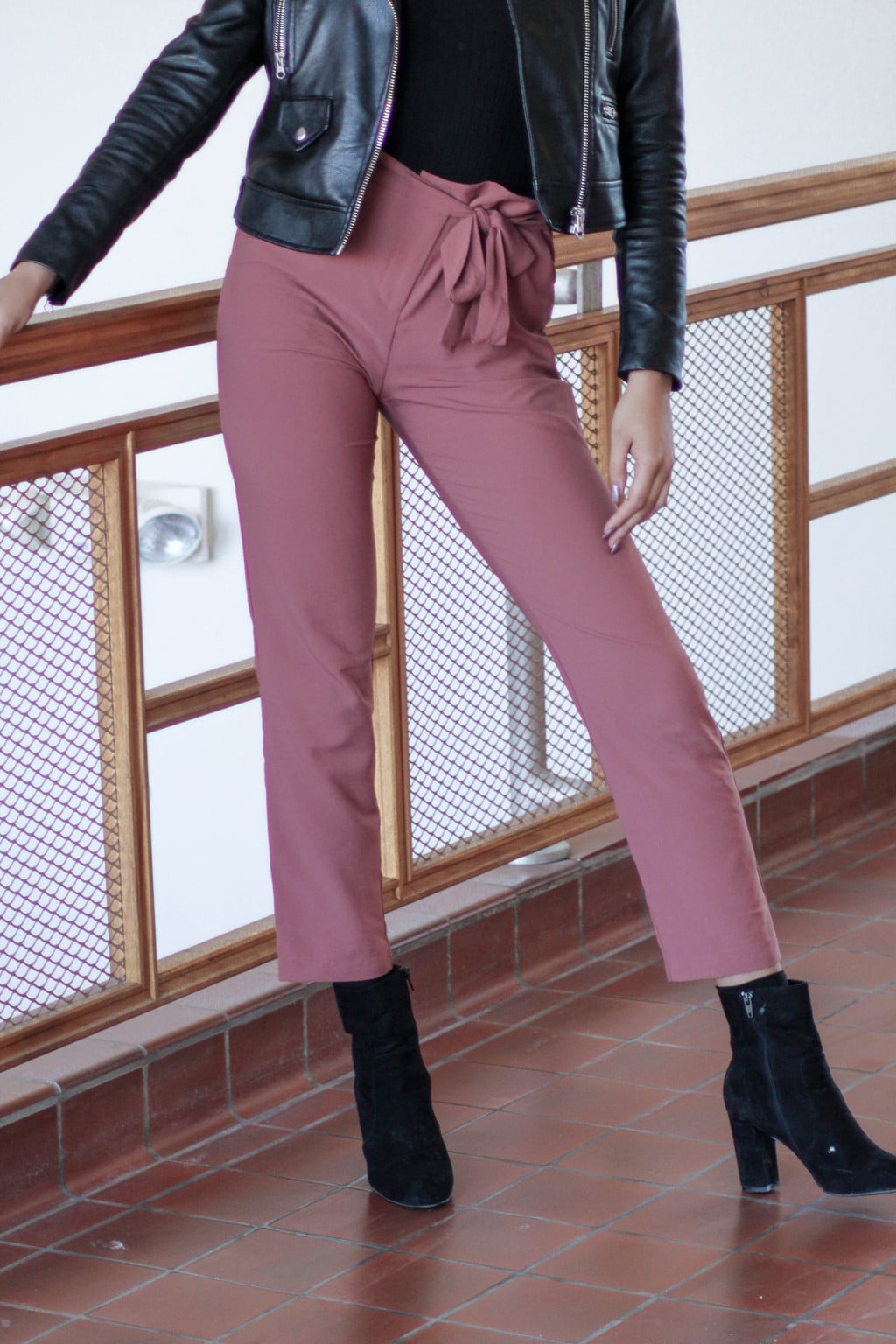 These dusty rose pants can be styled countless ways and Kylie's personality shines through by the way she wears them this February day. She manages to dress them up while also looking casual, cool, and composed — no easy feat.
3. Chunky Heel Ankle Boots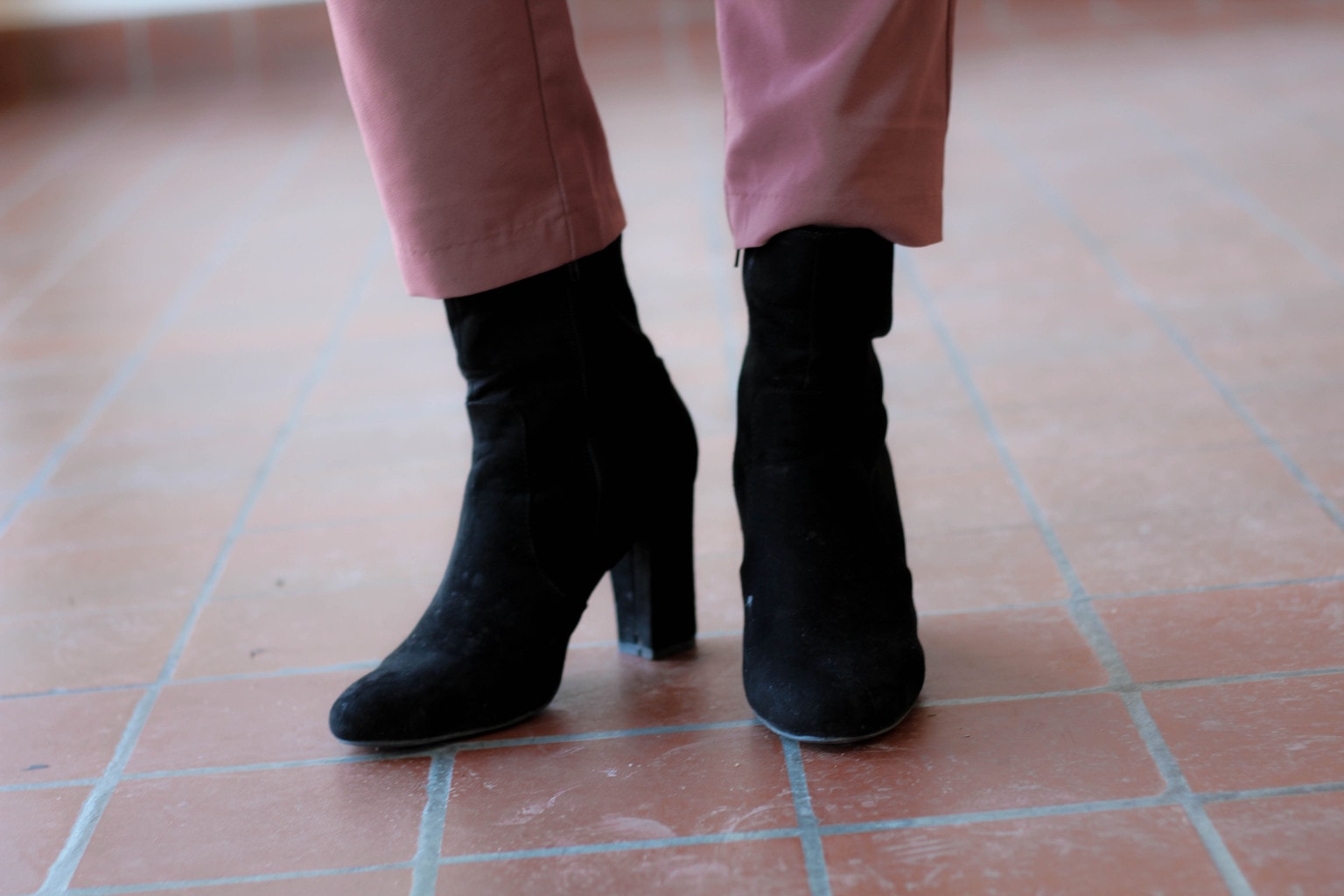 I am a firm believer that ankle boots should be owned in every color and can be worn with every outfit. They take your shoe game from boring to "it girl" in a flash.
Now we want to know what you think!
Are these pants amazing or what? Love Kylie's look? Let us know below in the comments!