Seeing unique outfits and clothing items is so common in New York City. The coolest part is that oftentimes these pieces are vintage or one-of-a-kind and you'll likely never see them again. Brisa's vibrant purple romper is a prime example of this.
As a fellow college student, I understand the importance of thrifting to find your closet essentials. Not only will your look stand out from the crowd, but scouring secondhand stores is great for your wallet as well.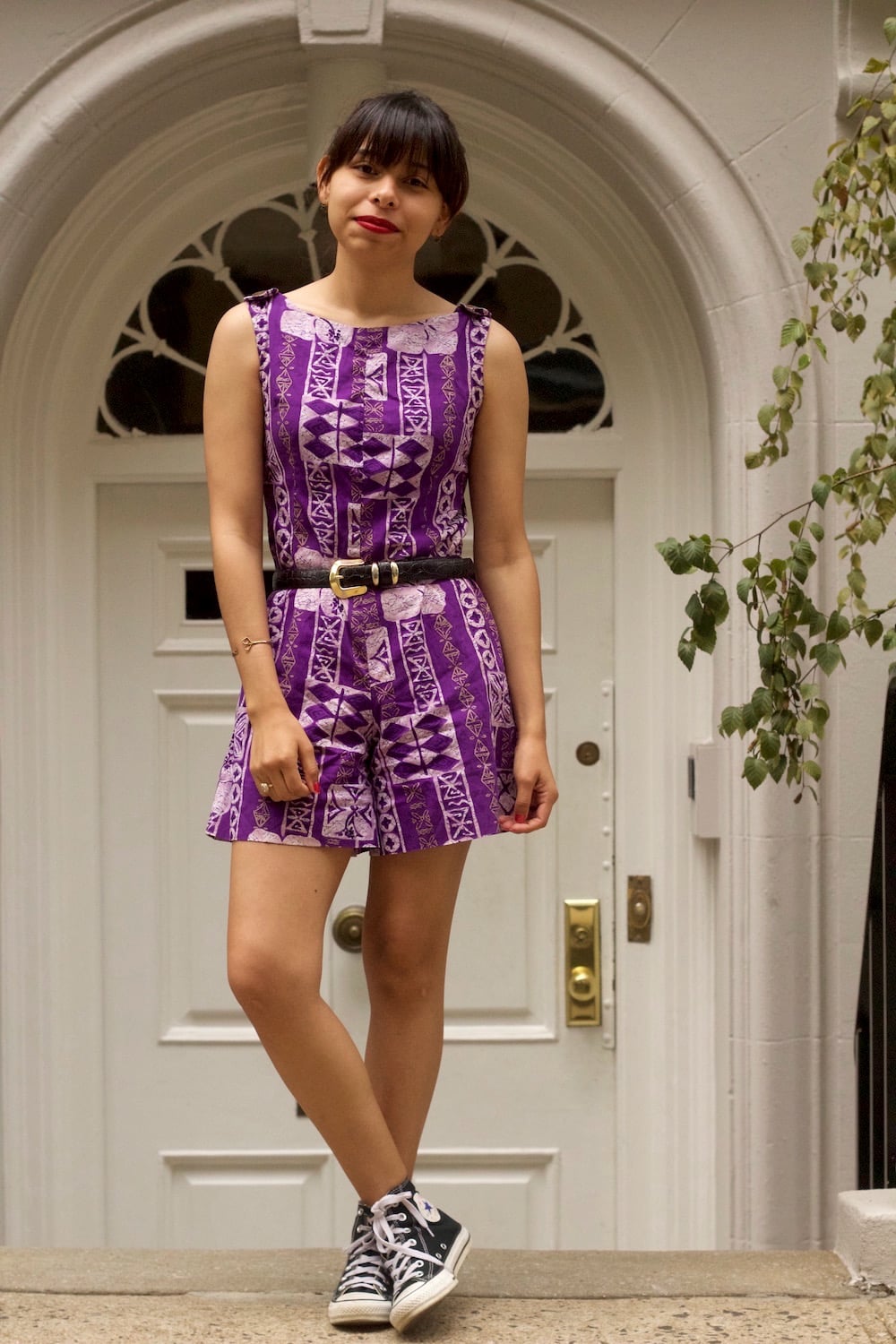 Brisa 101
Name: Brisa
School: Florida International University
Major: Advertising
Year: Senior
Hometown: Miami, FL
Let's Talk Fashion
Who or what inspires your style? "I'm really inspired by people on campus, on the streets, at work, and anything surrounding me at the moment. I've learned it influences my style after a while."
Where do you like to shop? "I personally love to shop at thrift shops. I have so much fun there and it's rewarding when I can find a cool gem no one else will have!"
How would you describe your sense of style? "I would describe my style [as] quirky, colorful and playful."
Why did you choose this particular outfit? "It was my latest thrift find and I couldn't wait to wear it."
What fashion advice would you give to other students looking to improve their style? "Experiment! If you allow yourself to experiment and try different things, you give yourself the freedom and opportunity to really explore and figure out what you like and don't like."
What are your favorite trends right now? "I'm really into neck scarves and I love a red lip."
Do you have any favorite fashion designers? "Rachel Antonoff. Her collections are always so fun, colorful, and at times humorous. I love how she doesn't take herself too seriously and can make impactful statements within her pieces."
What do you do for fun? "I'm a huge film and show junkie. I can [watch those] all day."
If you could raid anyone's closet, who would it be, and why? "I've been loving what Selena Gomez has been wearing lately. It's sophisticated, edgy, and classy. She doesn't have to try so hard to make a statement. I would definitely love to raid her closet and see what I could put together."
Elements of Brisa's Outfit
1. Western Belt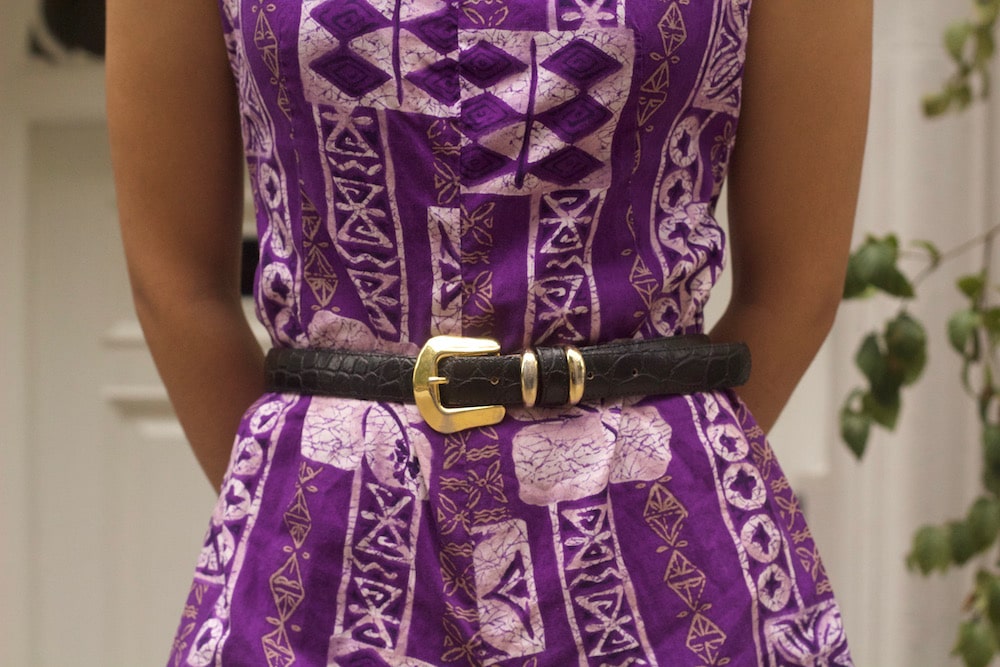 Sometimes a jumpsuit can have a bulky shape, so I love that Brisa added a simple belt with a Western flair to define her waist. The contrast of the belt style fits complements the funky pattern on the romper.
2. Thrifted Jumpsuit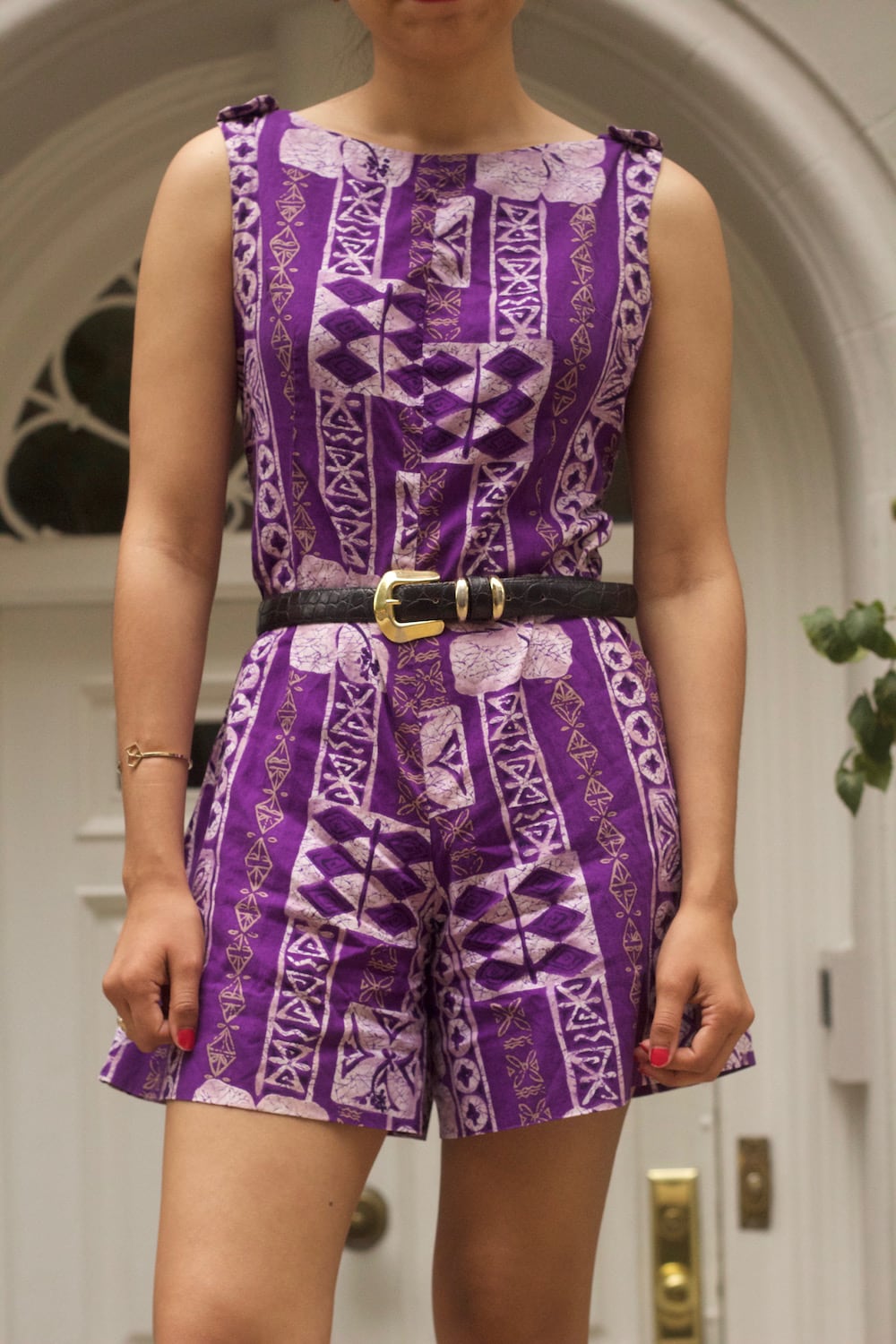 Brisa's jumpsuit is a stylish way to stay cool in the hot New York City summer weather, plus it's lightweight! You won't see this fabric populating the shelves of any big box stores; this thrifted find is one-of-a-kind.
3. Classic High-Tops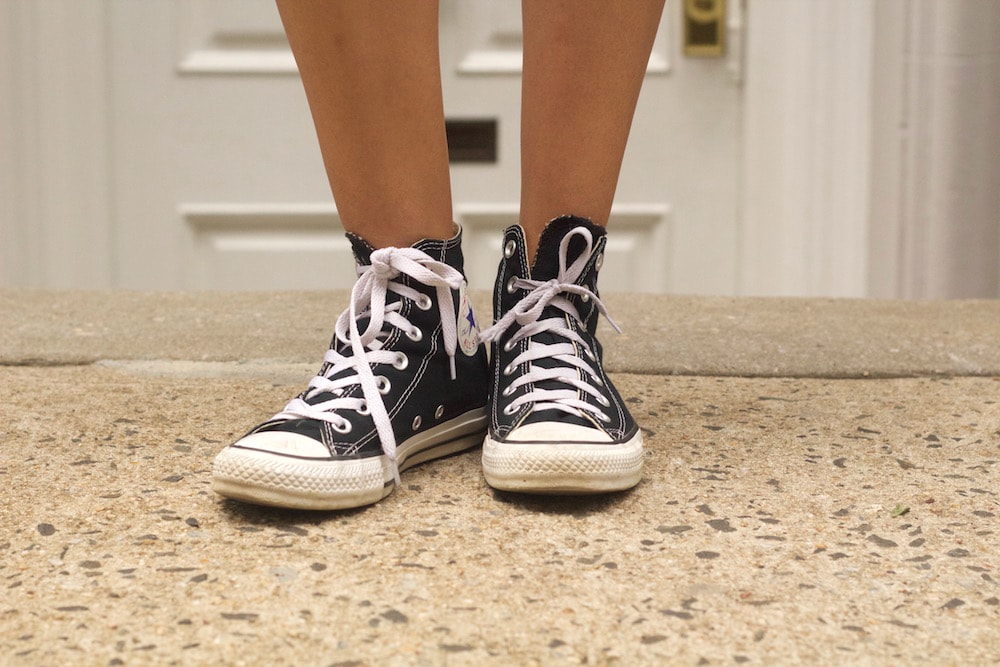 Converse shoes, their black high-tops in particular, are so classic. I loved that Brisa paired them with her outfit, proving that they can work with anything.
What do you think?
Are you a fellow thrifter? Have you been living in rompers all summer? Comment below because we are dying to know your thoughts!