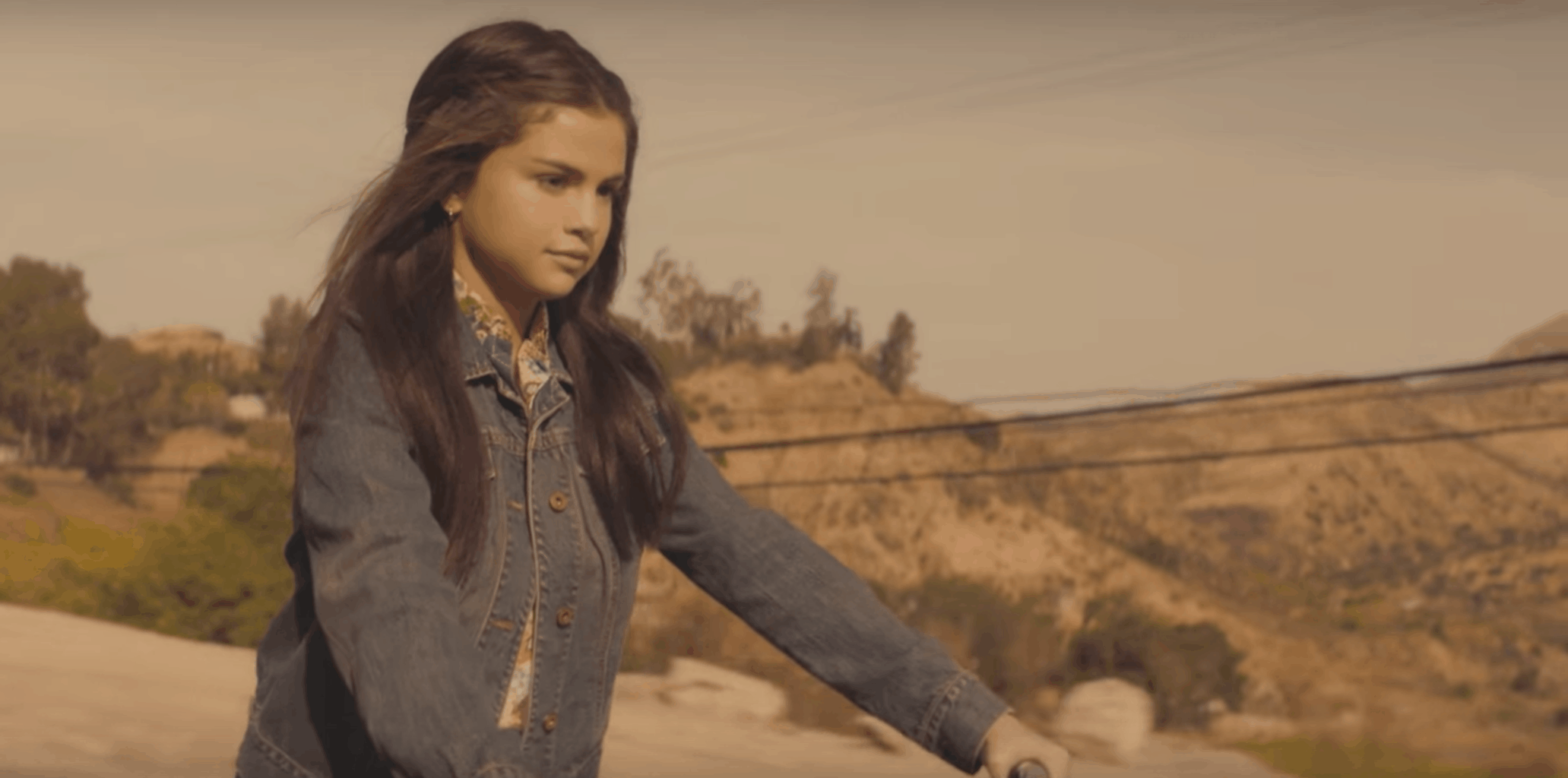 Selena Gomez rose to success after playing the lead in the Disney Channel's Wizards of Waverly Place; nowadays, however, she is known more for her modern red carpet style and ever-evolving musical career.
Case in point: Selena's "Bad Liar" music video, in which Selena plays a 1970s high school student with a major crush, shows a side of her that we've never experienced before, both sound-wise and fashion-wise. (Not to mention that the video features an unexpected plot twist as well!)
If you haven't already, take a look at the video below, and then keep scrolling to see the "Bad Liar" music video outfits that I've put together.
Selena "Bad Liar" Video Outfit #1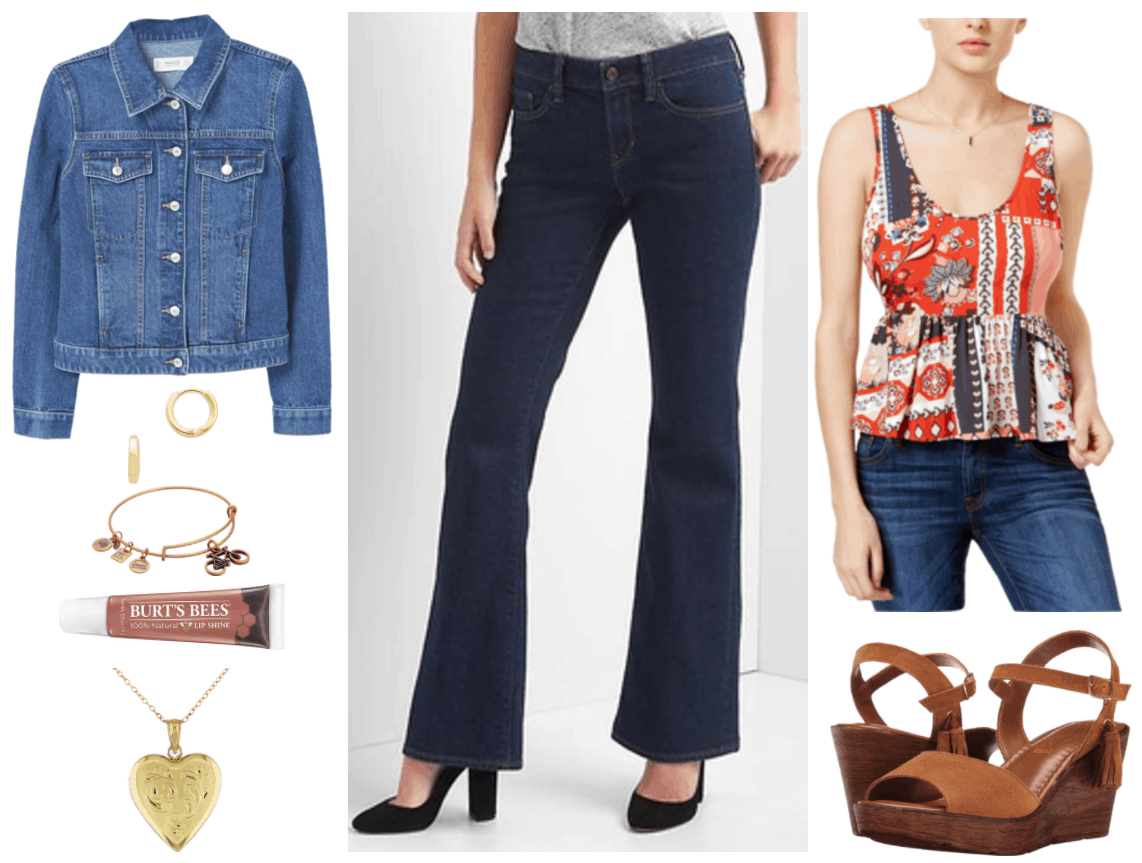 Products: Denim Jacket – Mango, Earrings – Shopbop, Bangle – Zappos, Lip Gloss – Burt's Bees, Locket – Kohl's, Jeans – Gap, Top – Macy's, Wedges – Zappos
This look is inspired by the outfit Selena Gomez wears throughout most of the "Bad Liar" music video.
To get the look, pair a denim jacket with flared jeans; go for different washes, as wearing the same wash head-to-toe in real life can veer into Canadian Tuxedo territory!
Although I couldn't find a patchwork blouse like the blouse that Selena wears in the Bad Liar video (I'm guessing that it's either vintage or that it was specially made for the video), you can still get a cool vintage vibe by wearing this patchwork-printed peplum top by Guess.
Put on a pair of chic wooden-sole wedge sandals that are perfect for Summer, and accessorize with a pair of extra-small gold hoop earrings, a heart-shaped locket necklace, and a bicycle charm bangle that is a fun nod to the bike that Selena rides to school.
Swipe on some lip gloss in a soft pinkish-brown shade, and you're all set to go!
Selena "Bad Liar" Video Outfit #2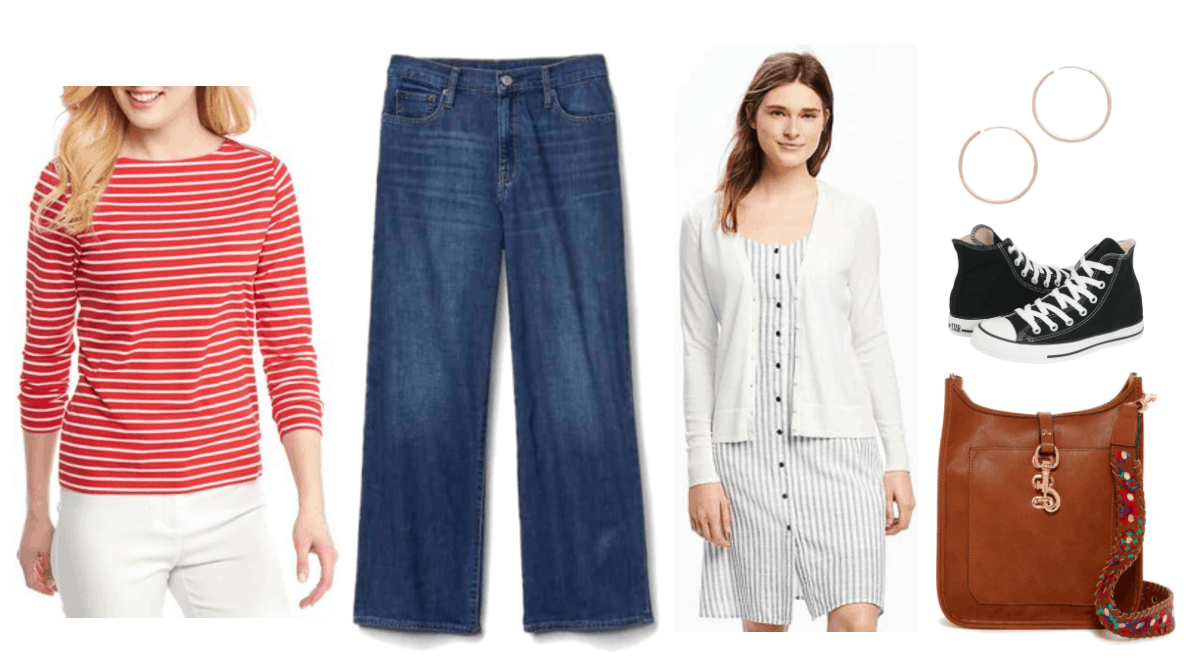 Products: T-Shirt – Belk, Jeans – Gap, Cardigan – Old Navy, Earrings – Shopbop, Sneakers – Zappos, Messenger Bag – Nordstrom Rack
This look is mainly inspired by one of Selena's on-screen classmates in the Bad Liar music video, styled in a striped t-shirt, a white sweatshirt, and wide-legged jeans. This music video outfit also incorporates some other fashion-forward '70s staples.
For a similar look, put on a chic red-and-white striped t-shirt and some trendy cropped wide-leg jeans.
I opted for a cardigan rather than a sweatshirt like Selena's "classmate" has in her outfit, as it adds a slightly dressier feel to an otherwise-casual ensemble.
The rest of the look is pretty straightforward; simply add a pair of thin, medium-sized hoop earrings; some classic Converse high-tops, and a retro-inspired messenger bag, and you're ready to walk the halls in style!
Selena "Bad Liar" Video Outfit #3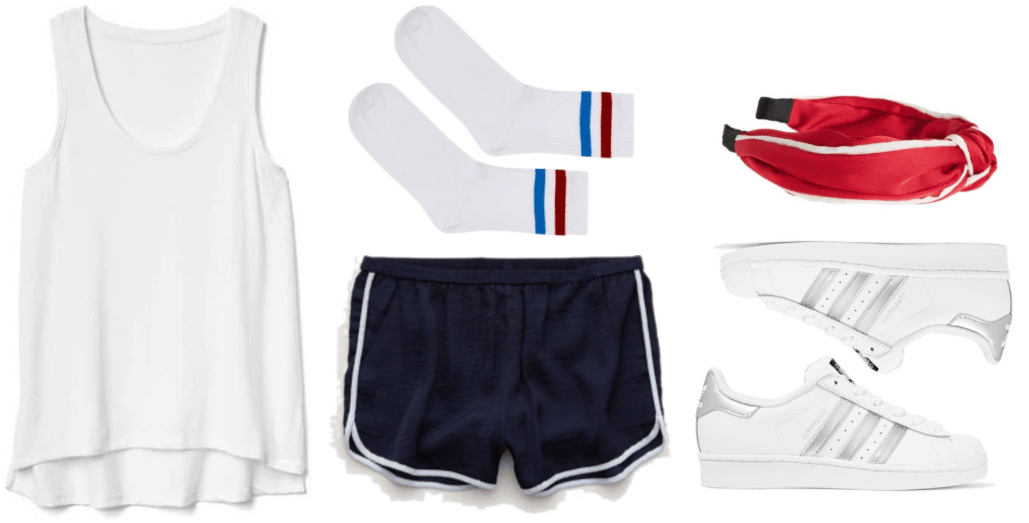 Products: Tank Top – Gap, Socks – Topshop, Shorts – American Eagle, Hairband – Nordstrom, Sneakers – Net-a-Porter
Channel Selena's cute gym class outfit from the Bad Liar music video the next time you work out!
Start off by putting on a comfortable tank top and some navy blue piped track shorts. Accessorize with some retro-style striped tube socks and a pretty red hairband with piping.
Lastly, put on a pair of sneakers; I chose this Adidas pair for their cool silver detailing, which adds a modern touch to the vintage-inspired look.
What do you think?
Which music video should I cover next? Are you a fan of Selena's new sound? Do you take fashion inspiration from the 1970s? Which of these looks is your favorite? Let me know in the comments!