This post may contain affiliate links, which means we may receive a commission if you purchase through our links. Please
read our full disclosure here
.
With spring already here and summer quickly approaching, fashion is all about trading in the gloomy colors we wore all winter for brighter, more vibrant hues. And one of the easiest ways to add some color to your look is by getting a fun, colorful manicure (or DIYing it at home).
While of course nail polish is a fun way to change up your beauty look, the thing I love most about it is that unlike most makeup products, it's hygienic and easy to trade colors with your friends. Want both of those new Chanel shades but can't afford $40 worth of polish? Buy one, have your BFF buy the other, and share them! It's an easy way to save money AND still get all the hot colors you want.
This post will break down the top 5 hottest nail polish colors for the spring/summer season. So put those dark nail polishes away, gather up some of your closest friends so you can swap colors, and get your nails looking gorgeous.
#1 Bright Pink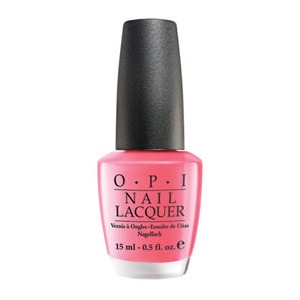 OPI's Elephantastic Pink – $2.50
I'm not typically a pink fan, but I've suddenly fallen in love with the color for the spring/summer season. To me, OPI always has the best color selection, and I love this particular pink because it's not too neon or too dull- the perfect in-between shade. This pink will definitely add a great splash of color to your look and will have your nails looking sweeter than a strawberry smoothie.
#2 Baby Blue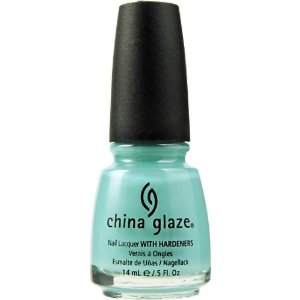 China Glaze's For Audrey – $5.99
This delightful baby blue color, inspired by the iconic Tiffany blue, is one of China Glaze's most popular shades and a perfect pick for spring and summer. I always love to put it on my toes and embellish it with a cute flower design. It's a great soft, feminine color that looks amazing on any skin tone. If you typically stick with reds and pinks but want to reach outside of your comfort zone, I think this is a great color to start out with.
#3 Light Green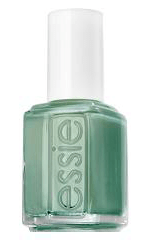 Essie's Turquoise and Caicos – $4.75
A few months ago when Chanel released their Jade nail polish, beauty lovers went absolutely crazy for the mint green shade. Although the mint green trend has faded out, it has not stopped the green nail polish trend. The new hue of the moment? Light, turqouisey green. I am absolutely in love with the above shade from Essie because it adds the perfect eye-catching element to a black ensemble. There is something so fresh and warm about this color-it's an absolute must have for summer. I know you'll love it as much as I do!
#4 Mushroom Taupe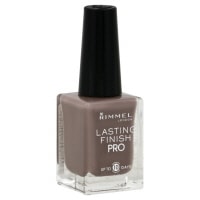 Rimmel Steel Grey – $3.99
The beauty directors at Chanel really do know how to set nail color trends, because after they released "Particuliere", a beigey, brownish hue this spring, taupe nail polish became THE color to wear. Now all the other cosmetics companies are jumping on the trend bandwagon – I've seen this mushroom taupe color everywhere, in brands ranging from OPI to Revlon! If you want to splurge, you can buy the Chanel polish for $23 dollars, but Rimmel's version (shown above) is the exact same color for a much lower price! This color is very chic and will instantly make you look like a fashionista.
#5 Classic Pale Pink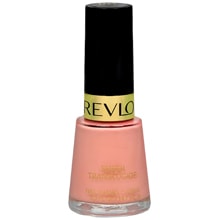 Revlon Sheer Rose – $4.79
If you're reluctant to purchase a bright green or taupe nail polish color, then you can always reach for a classic color like Revlon's Sheer Rose. No matter what year or what season it is, pale pink nails always look chic. I love Revlon nail polishes because they're relatively inexpensive and have one of the best color selections among drugstore makeup brands. Another great thing about this shade (like most nude polishes), is that chips are difficult to detect, since the color is so subtle. This pale pink will look great on all skin tones and is just a great classic color to have in your arsenal.
Your thoughts?
What are your favorite spring/summer nail polish colors? Do you trade nail polish colors with friends? Which of these shades is your favorite? Let me know what you guys think!