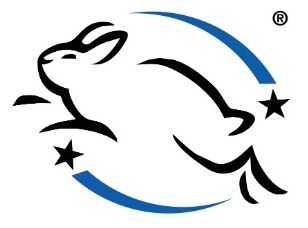 The Leaping Bunny | Photo Credit
One of the most hotly debated phrases in the beauty industry today is the statement 'not tested on animals'.
This term is often confusing and misleading because there are a wide range of definitions that exist for cruelty-free products. Some companies claim to be against animal testing and do not test their final products on animals, but instead test the individual ingredients on animals. Others just outsource the testing to other companies and claim that they do not animal test. Frustrating, right?
The only way to be sure the product you are buying is truly cruelty-free is to look for the Leaping Bunny logo. Products bearing this mark are certified cruelty-free under the internationally recognized Humane Cosmetics Standards. Companies who undergo this rigorous certification never test their ingredients or finished products "in any phase of product development by the company, its laboratories or its suppliers" on animals.
Want to know more? Read on for five beauty companies who are all Leaping Bunny marked and who are also committed to progressing human and environmental rights.
Afterglow Cosmetics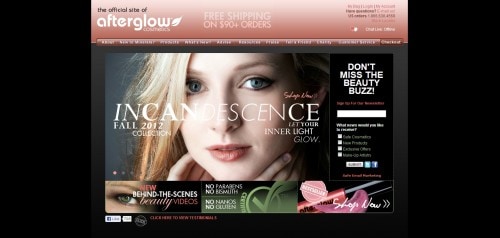 For girls who have sensitive skin or are wary of the ingredients used in many makeup products, Afterglow Cosmetics offers makeup formulated without petro-chemicals and parabens that doesn't sacrifice color selection or product pay-off. All of their products are also 100% gluten-free.
In addition to pledging to never test on animals, Afterglow Cosmetics is a proud partner of the Young Survival Coalition (YSC), the premier international organization dedicated to the issues unique to young women with breast cancer. Afterglow Cosmetics donates $2 of every purchase of their Organic Infused Hydra Gloss in CIRQUE to YSC.
Paul Mitchell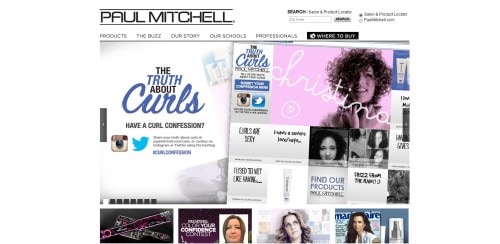 There are nearly 100,000 salons in the U.S. that sell Paul Mitchell products, so chances are you've either seen or used some of them. In case you're not familiar, Paul Mitchell sells high-quality, professional grade products with hundreds of editorial mentions and beauty awards.
In addition to offering some of the best products in the industry, Paul Mitchell strives to maintain a culture of giving back. Along with promising to never test on animals, Paul Mitchell has also partnered with the American Cancer Society, Chrysalis, and Grow Appalachia, as well as other human rights and environmental causes.
Burt's Bees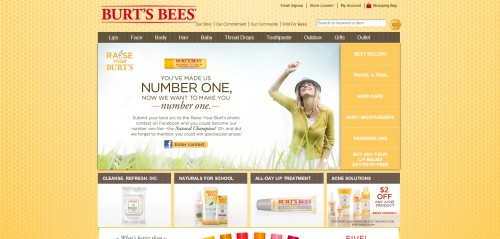 Best known for their classic Beeswax Lip Balm, Burt's Bees also offers a variety of 99-100% natural hair, face, and body products, always letting their customers know how much of the product is really natural. Although Burt's Bees does use some animal-derived ingredients such as beeswax, royal jelly, and milk, they have never tested their ingredients or finished products on animals.
For all you ladies who are also committed to helping the environment, Burt's Bees also uses the highest levels of post consumer recycled materials in their packaging and have partnered with the EPA's Green Power Program to buy green power and reduce environmental impacts associated with their electricity use.
The Body Shop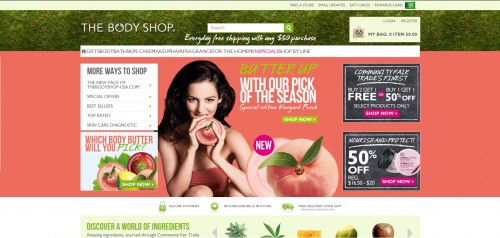 If you've ever slathered on any of The Body Shop's bestselling Body Butters, or achieved soft and glowing skin with one of their Body Scrubs, then you know just how skilled they are at making our bodies look and feel good.
But The Body Shop isn't just about making their customers feel good – they want the world to feel good, too. Not only has The Body Shop been at the forefront of the fight to ban animal testing since 1996, but they have also been campaigning on various human rights and environmental issues for years. Additionally, many of their products contain Community Fair Trade ingredients.
Urban Decay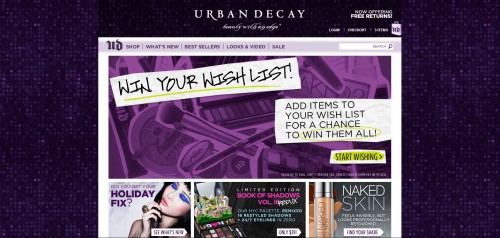 What's not to love about Urban Decay? From their immensely popular Naked Palette, to their forever-lasting 24/7 Glide-On Eye Pencils, to their amazing Naked Skin Finish foundation and All-Nighter Setting Spray, this edgy makeup brand is committed to churning out some of the best and most effective cosmetics on the market and ending animal testing.
In addition to being cruelty-free certified by both PETA and The Leaping Bunny Program (though they were controversially removed from – then reinstated to – both lists this year due to a move to expand to China), Urban Decay also offers a variety of vegan products, denoted by a purple paw print on their website.
Want more info?
Visit Cruelty-Free International to learn more about The Leaping Bunny and the global campaign to end animal testing.
What do you think?
Do you only buy cruelty-free cosmetics? Are you a fan of the brands listed? How do you support animal, human, and environmental rights? Let us know in the comments!