The spring is almost upon us and it is time to embrace the new trends! If you are looking to channel runway outfit vibes, check out our article on how to make the Spring 2019 runway trends wearable.
Got your outfit ready? Now it's time to find some makeup to match.
Here I'll be breaking down the biggest makeup trends from the Spring 2019 runways and let you know how to get them!
Bold Color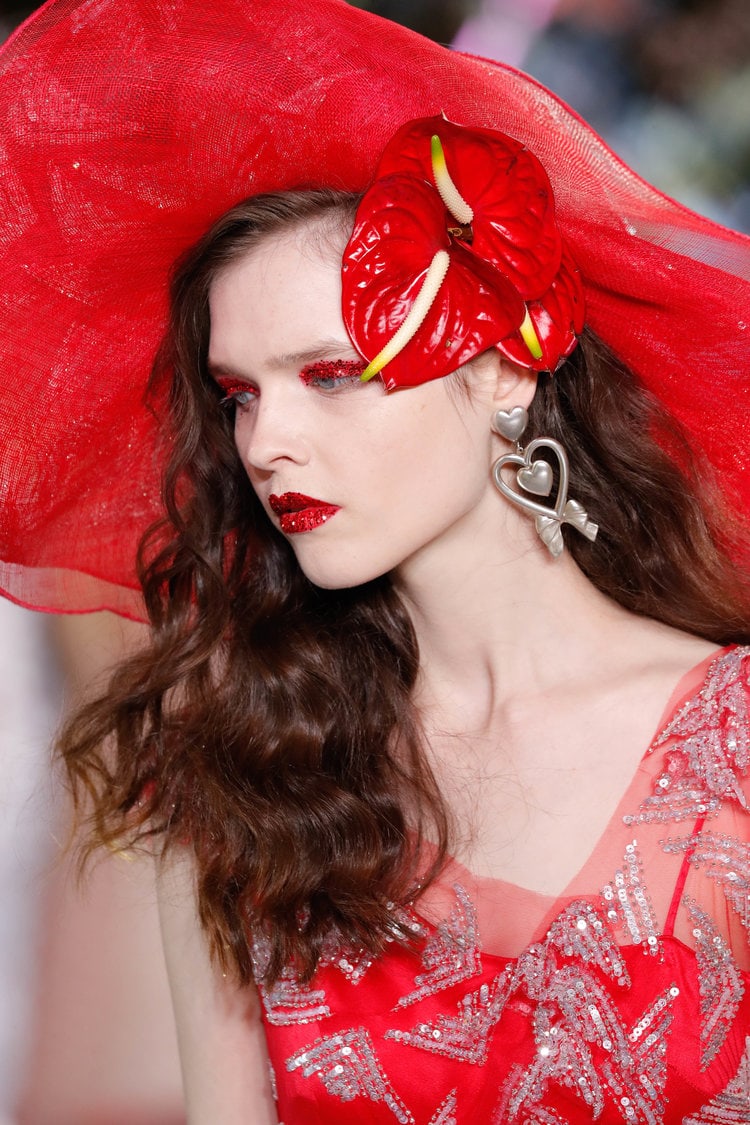 Bright color has been all over the runways for spring, both in the fabric choices and the makeup.
Many designers have been accenting their work with beautifully pigmented and bold colors. Some are opting for a more messy style and others a more clean line. But either way you decide you want to interpret the style, I know the best products to dupe the looks.
The Milk Makeup Pigment Shadows are my number one choice for a bold metallic eye. They are super pigmented, last all day, and look great blended out or with a clean cut. These provide a little bit of play time before they dry down but once they're dry they aren't going anywhere.
If you want to try out some bold colors on a more subtle level, try out the Marc Jacobs Highliners, they come in both a satin finish and a matte finish and come in a wide variety of colors so you are sure to find one that suits your taste. Just like with the Milk Makeup shadows these are going to last you all day without smudging.
If you want to recreate the gorgeous Rodarte look in the photo above, I recommend the Stila Glitter and Glow eyeshadows. The color "Next to Notte" will give you a beautiful red glittery look to make you feel like you're walking down the runway. If you want to create the matching glittery eyes and lips I would suggest opting for a loose glitter instead like the Anastasia Beverly Hills Loose Glitter in "Blazing Sunset".
Red Statement Lips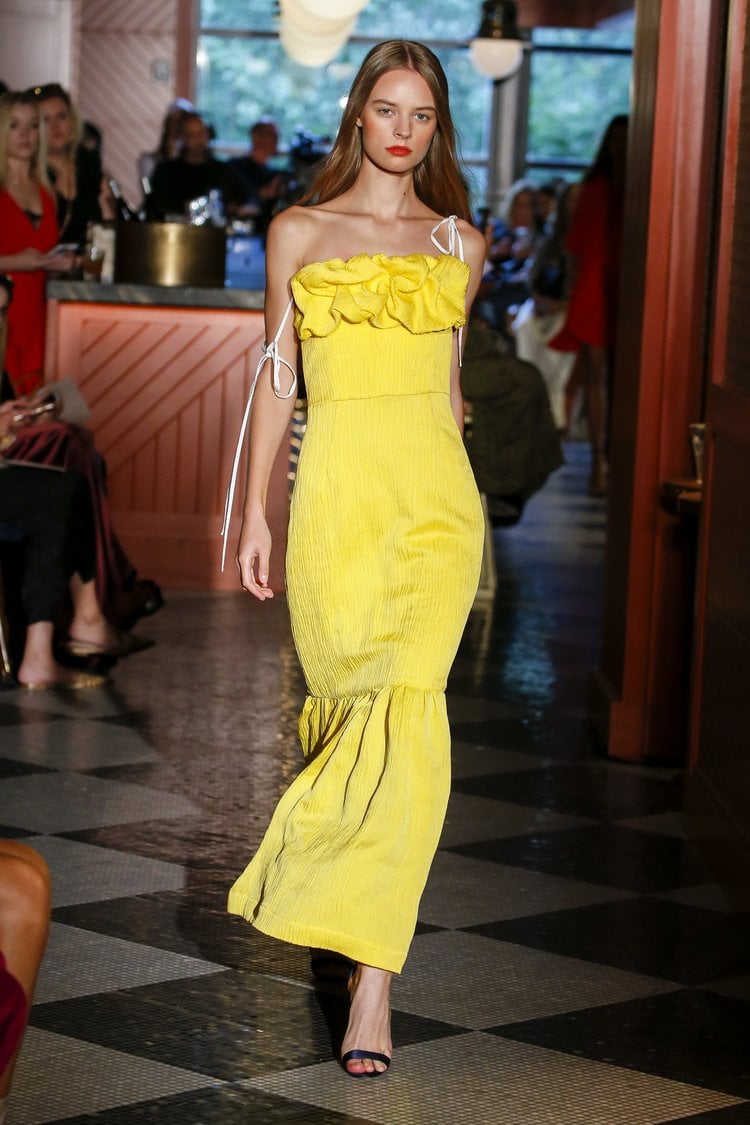 The red statement lip is a classic look that has been popping up all over the runways. It is a gorgeous look that has been mixed with many other makeup trends.
However, many people may find a red lip intimidating or too high maintenance. If that's you, fear not: There are many different products and techniques to overcome your red lip aversions.
First thing first is to get yourself a beautiful red lip color that you love. If you really want to channel your inner runway model, you'll want to go with a classic red lip. This article outlines some great red lipsticks we love.
If you find that a full on red lip is too intimidating, try a red lipgloss like the Sephora Ultra Shine Lip Gels in "Glossy Cherry" or "Vampire Lips" or a sheer red lipstick like the Yves Saint Lauren Rouge Volupté Oil-in-Stick which comes in a variety of red colors.
Now if you already have a red lip that is too bold for you, it's easy to sheer out. Just apply a small amount to the lips and use a lip brush or your finger to diffuse it.
There are lots of products that will help to make your red lip stay all night without too much maintenance. The key is to layer up different products.
A lip stain is a great place to start because it will keep your lips looking beautifully red even if your lipstick starts to fade. I love the Sephora Rouge Lip Tints and the shade "Ruby" would be a great base for any red lip. Next go in with a lip liner, this will help to keep your lipstick from bleeding and prevent fading. For a super long lasting look, try the Makeup For Ever Aqua Lip Waterproof Lipliner Pencil in the shade "Red". Top this off with your favorite red lipstick and you shouldn't have any trouble maintaining your lipstick.
Graphic Eyes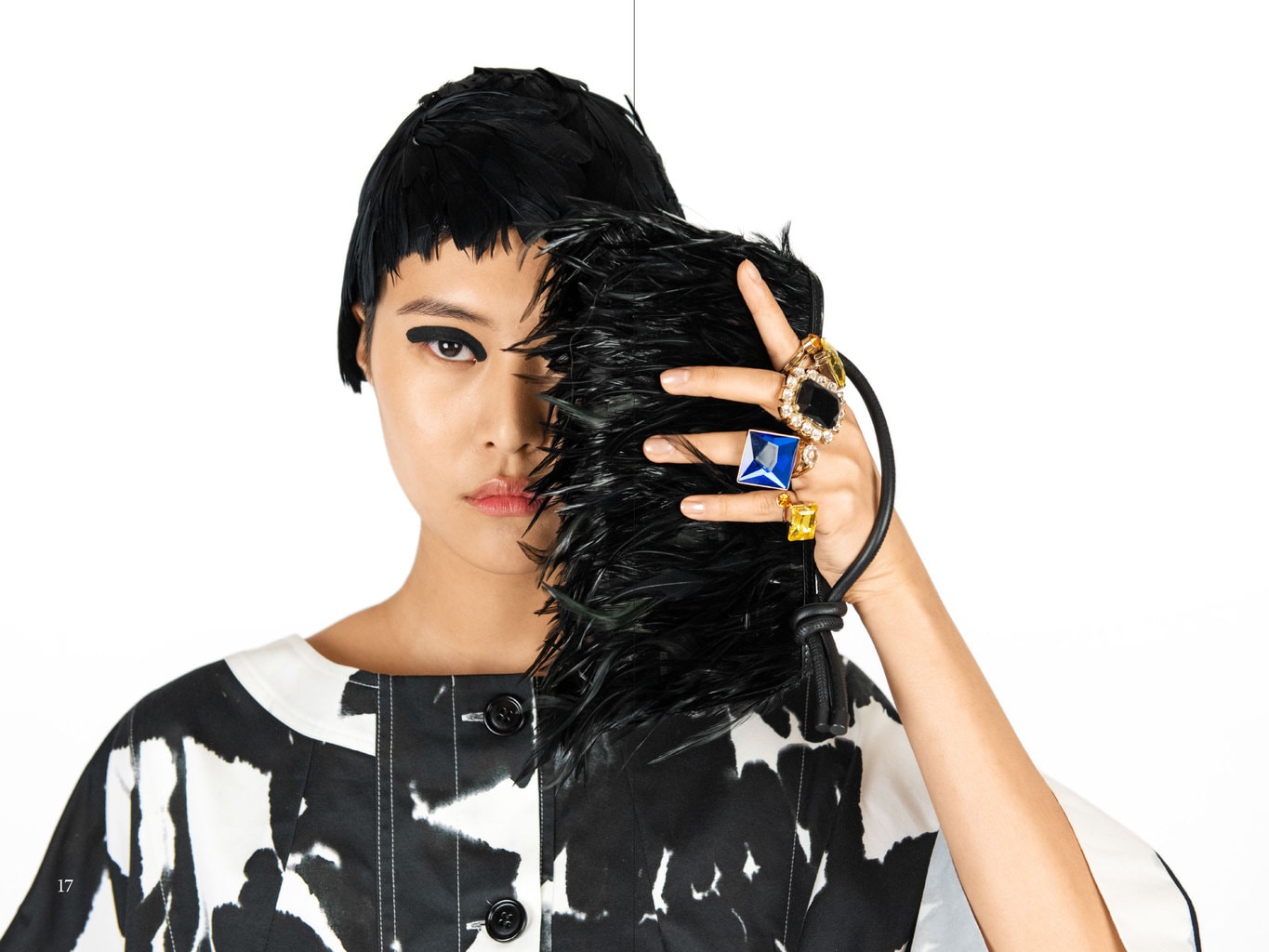 Graphic eyes are a super fun way to show off your creativity. There is no right or wrong way to do it so let yourself loose and have fun with it!
You can create a bold graphic line with the help of the Super Fat Eye Maker from NYX. Or if you are looking to create a more intricate look I suggest using a liquid eyeliner. NYX offers both matte and vinyl finish liquid eyeliners so you can customize your look.
Another great option for creating an easy graphic look is to incorporate some eyeliner stamp pens. Milk Makeup has an assortment of designs for their Tattoo Stamps including a whole range of astrological signs.
The key to incorporating these into your graphic look is to think outside of the box. You can create an eyeliner by stamping multiple times across your lash line or you can just add one stamp for emphasis. Graphic looks are all about being bold and creative so go outside of the box and just have fun with it.
A Hint of Gold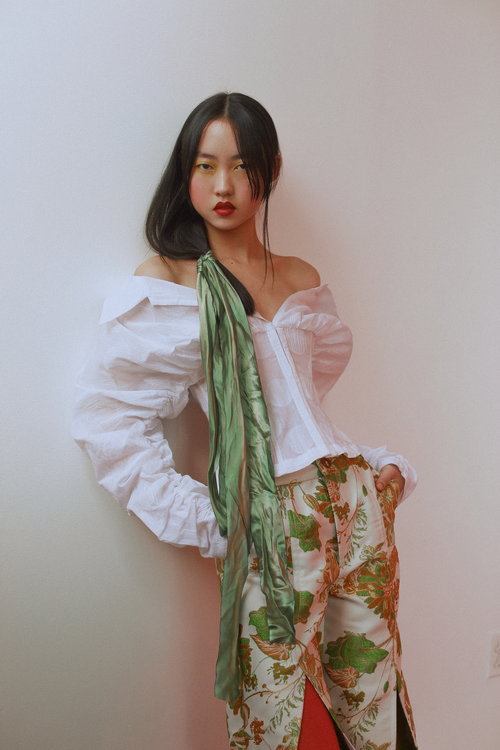 Gold eyes were seen on many runways but I loved the Kim Shui version because of the softness of it. Of course you can go bold, soft, or just use a liner but a little bit of gold will really elevate your look.
A great product for an all over gold look is a cream shadow. The Hourglass Scattered Light Glitter Eyeshadow in "Foil" is a beautiful cream shadow with glitter that will give you a beautiful gold eye that is buildable so you can amp up the intensity as much as you want.
If you want a super intense gold look, adding a gold shadow or glitter on top of a gold cream shadow is a great way to build the intensity. The Makeup For Ever Star Lit Loose Glitter in "Intense Gold" is a stunning option to layer up on your gold look. If you're looking for a less glittery option, try adding a gold eyeshadow on top of the cream to build up the coverage and help to set the cream below it. Any gold shadow will do but a good option is the "Chocolate Gold" shade from the Two Faced Chocolate Gold Eyeshadow Palette.
Mixing Trends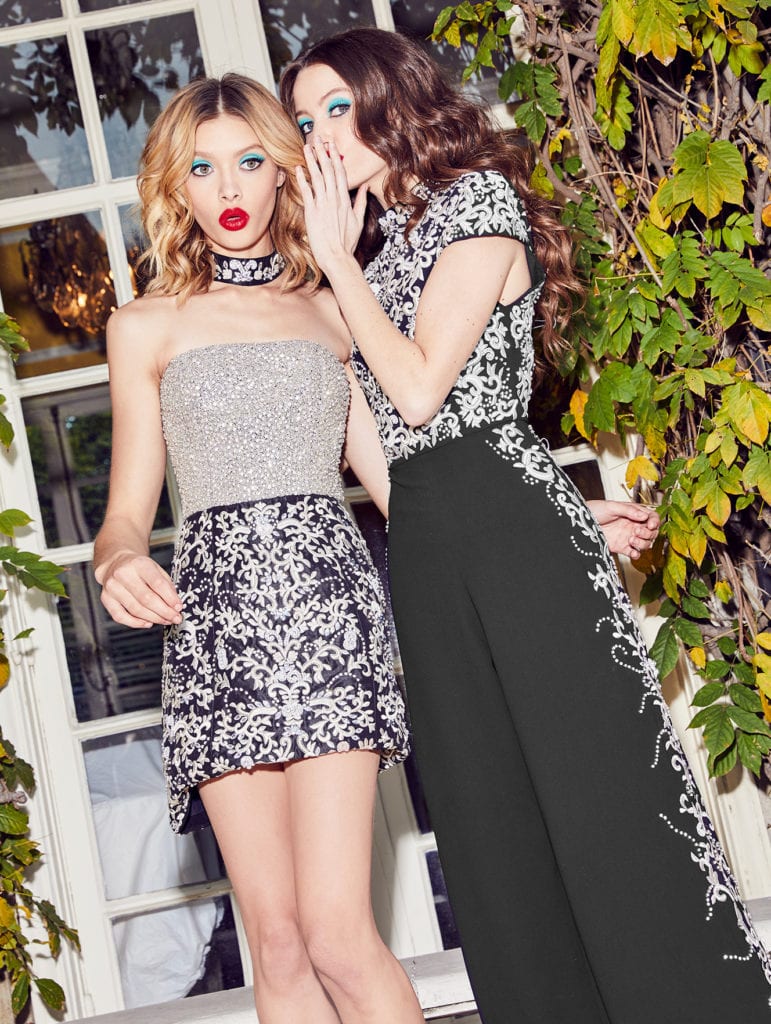 This year mixing different trends in one look has been huge. Mixing a bold red lip with a bright colorful eye is one such example we've seen a lot. Another great combo is mixing the graphic eyes and gold.
The takeaway: Don't limit yourself to just one look! These trends can easily be worn together to create a beautiful look that suits you. Try mixing a red statement lip with a hint of gold on the eyes, or with a bold graphic liner. Or try out a bold colored graphic liner. There are all sorts of ways to mix these trends and get yourself a runway ready look!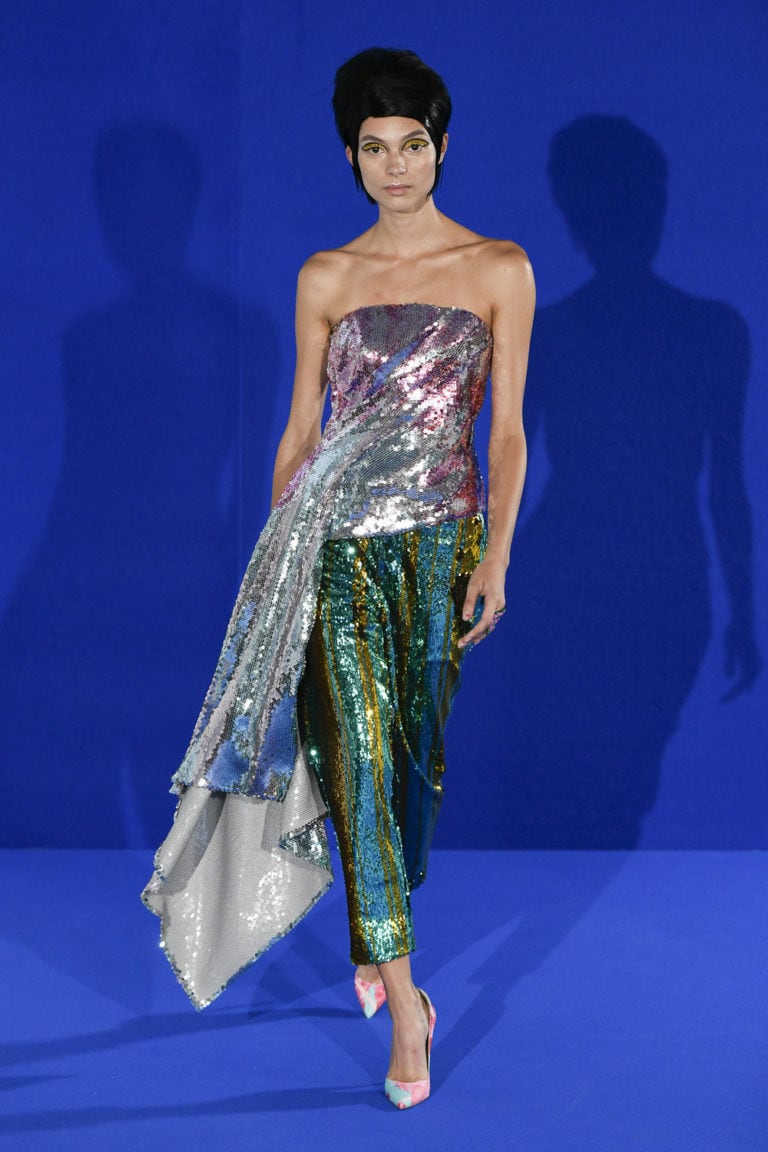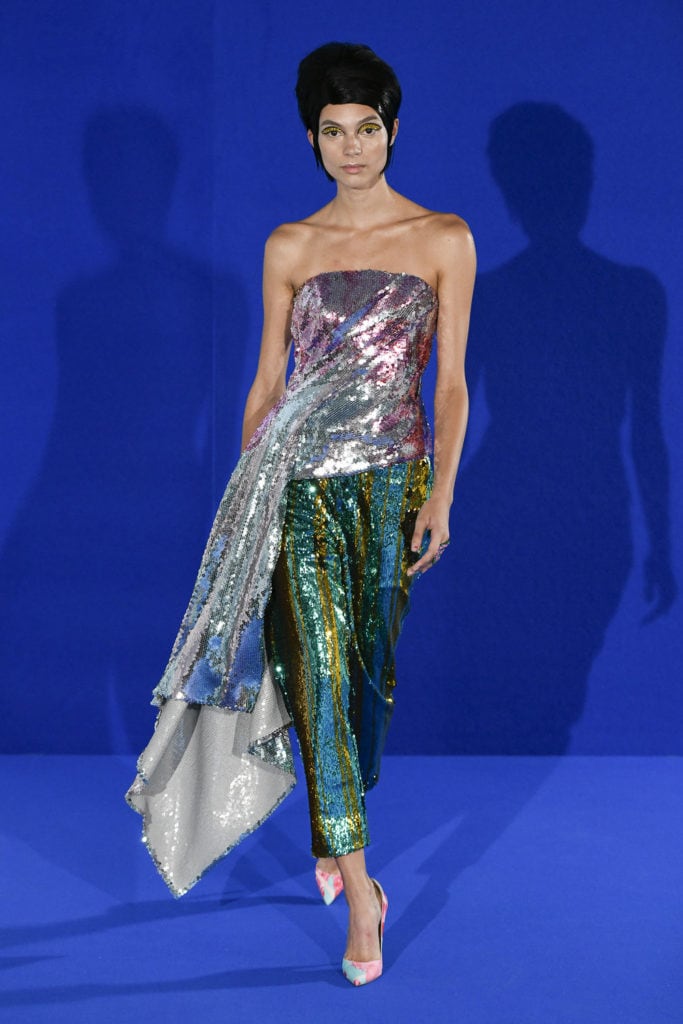 Which of these spring 2019 makeup trends is your favorite?
Do you like this year's runway makeup trends? Are you going to try any of them? I'd love to hear what you think of these spring 2019 makeup trends. Let me know below!