Saving money is something we all love to do, don't we? I know I do! Last week, I wrote a Splurge vs. Save post on concealer and foundation, and today I've decided to put all the focus on the eyes. More specifically, whether you should spend or save on eyeliner and eyeshadow.
If you're wondering why I'm not including mascara, it's because I already did a "Splurge vs. Save" on arguably the best mascara ever – Benefit's They're Real!. However, if you'd like me to find a dupe for another high-end mascara, please let me know in the comments and I will do my best to help you out!
I'm going to share with you the best high-end eyeliners and eyeshadows, as well as the best drugstore eyeliners and eyeshadows. Read on to find out what they are!
Related reading: The 10 Best Eyeliners for Beginners
Splurge: Stila Stay All Day Waterproof Liquid Eye Liner

$20 at Sephora
Stila arguably makes the best waterproof liquid eyeliner, and I'm proud to say that I'm obsessed! However, the price tag is a bit much, and I find that I need to repurchase it about every two-and-a-half months or so, which can get expensive. But that's not to say that this isn't an incredible eyeliner, because it is.
It lasts all day and I can't smudge it off when I inevitably rub my eyes from summer allergies, which is definitely a plus in my book. It's also super easy to use and basically foolproof. Overall, this truly is a great eyeliner, but consider the $20 price tag before you make an eyeliner investment.
Save: L'Oreal Infallible The Super Slim Eyeliner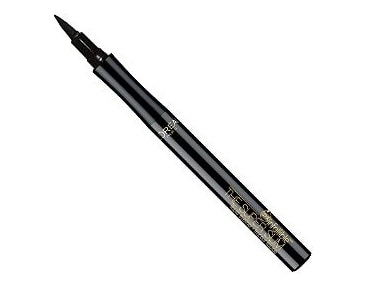 $8.99 at Ulta
Before I discovered the Stila eyeliner, this was my go-to eyeliner and trust me, it's definitely amazing! It's not waterproof, but it's long-wearing and easy to apply.
The "felt-tip pen"-like applicator on this and the Stila one are almost identical, but this one is a bit more firm and can pull at your eyelid, which makes the line less smooth. However, if you don't wear eyeliner every day, this may be a good option for you. It's cheaper, lasts the same amount of time, and is still a deep black color.
The Verdict? SPLURGE!
Even though the price difference is a little more than half, I say that quality beats price here. The Stila eyeliner is still best. It's waterproof and applies so smoothly!
Save: Maybelline Color Tattoo 24 Hour Eyeshadow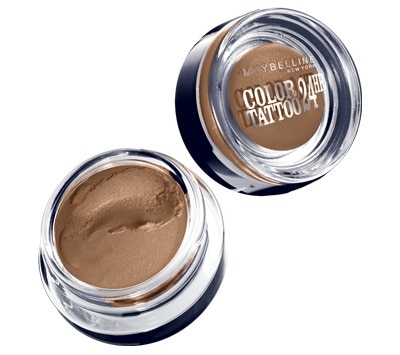 $6.99 at Ulta
If you use eyeshadow, and don't own this product, you need to pick one up ASAP. Maybelline's Color Tattoo eyeshadows are seriously awesome! I swear by these. I use one probably every day, and they last until I take my makeup off. The best part? I don't even need to use an eyeshadow primer.
I also like how not creamy these are – if that makes any sense. They don't take long to blend and they actually dry on your eyelid, so you can blend powder eyeshadows with them as well. Overall, yes. I just need to say yes to these. They're perfection!
Splurge: Make Up For Ever Aqua Cream Eyeshadow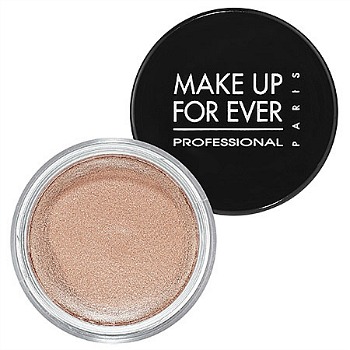 $23 at Sephora
You're probably thinking to yourself, "Besides the price, what's the difference between this product and the Color Tattoo one?" The answer is pretty simple. These are 100% waterproof. They also don't rub away – no matter how many times you touch your eyes – and act as a pretty fantastic base for many eye makeup looks.

The $23 price tag is pretty huge, but the packaging is probably double the size of the Color Tattoo, and there are more color choices. These are also slightly more pigmented and easier to apply because of the size of the packaging.
The Verdict? SAVE!
My advice? Go for the Maybelline Color Tattoo eyeshadows. They're an amazing product and you won't break the bank. However, if you don't like the colors or need waterproof, try out the Aqua Cream shadows.
What do you think?
What are your favorite eyeshadows and eyeliners? Have you tried any disappointing luxury products? Would you like to see more posts like this? Remember to tell us your thoughts by leaving a comment!