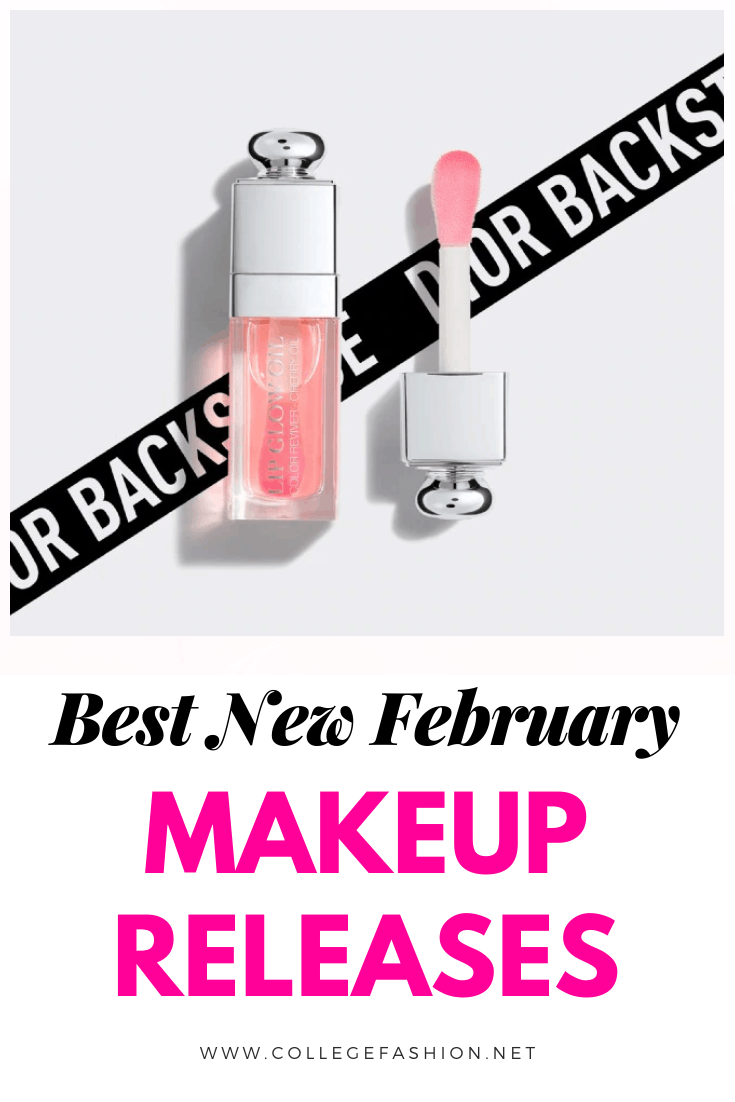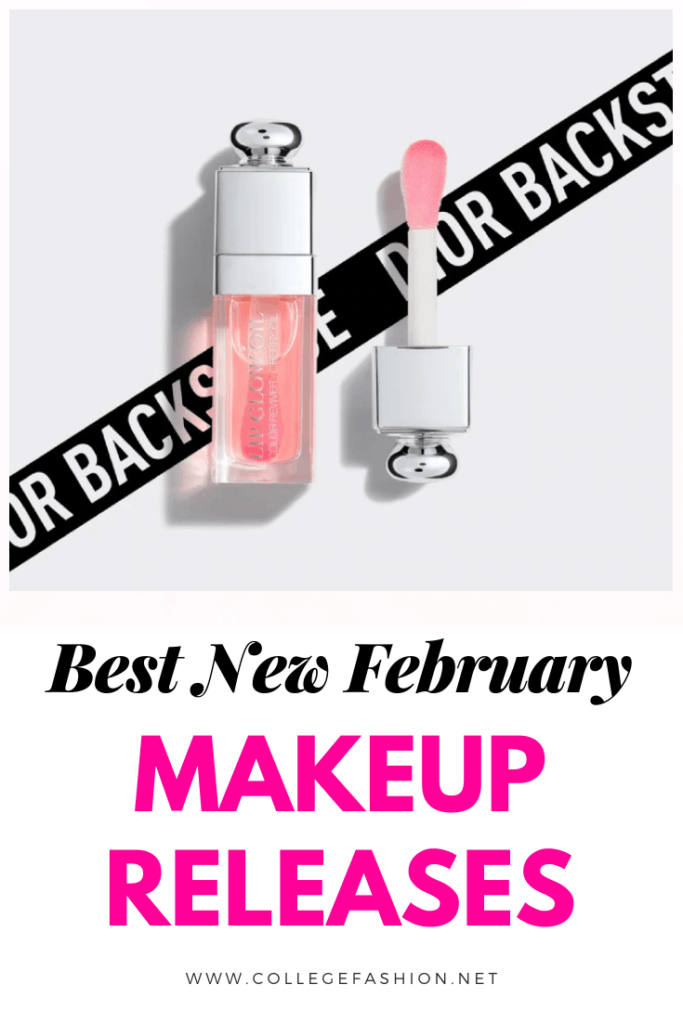 February usually isn't my favorite month for makeup because all of the cool holiday sets have already been taken off the shelves, there typically aren't any fun themes, and no one releases a ton of new makeup…
That is, that's how it usually goes.
Fortunately, this February is a little different. We got some pretty Valentine's Day collections, a sneak peek at some spring lineups, and some all around bright & cute shades of pink!
Below are the February 2020 makeup releases that will help your makeup POP in the month of February.
Bite Beauty's Power Move Creamy Matte Lip Crayon
Ever since I got a free sample with my Sephora purchase a couple of years ago, I've been hooked on Bite Beauty! They have tons of super ethical (and edible in some cases) lip products that have great pigment while feeling light on your lips.
This month, Bite Beauty is launching their Power Move Creamy Matte Lip Crayons – in SO many colors. If you browse their Instagram, there's tons of fruit-colored bright shades available!
I honestly can't even pick a favorite — I love this whole collection and the range it has. Pick them up now at Sephora, and quickly — they're selling out fast!
Dior Glow Vibes – Spring Collection
OMG I am in love with this whole collection! Dior did not disappoint with their Spring 2020 release…
Take a few minutes to admire this photo of the whole Glow Vibes lineup because I'm still drooling over it: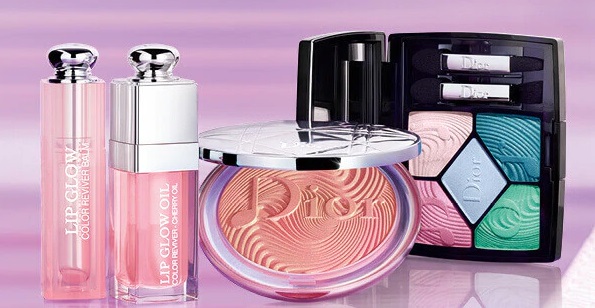 The eyeshadow palette is giving me such early 2000s nostalgia vibes — but now we can fully appreciate the colors because we know how to apply eyeshadow!
But most of all, I'm still fawning over their Lip Glow Oils — I tried one on at Sephora yesterday and I have no words — the hydration and glow was amazing!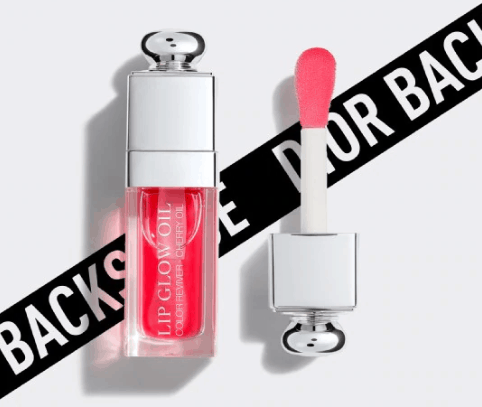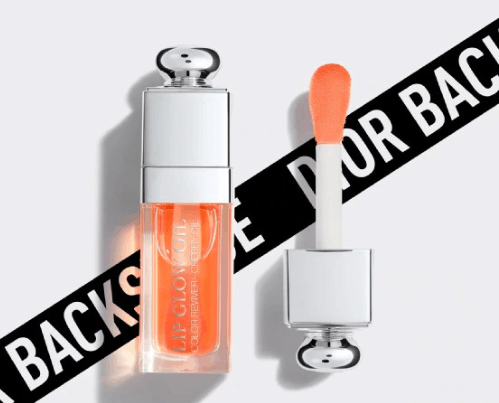 My favorite shades are "Cherry" and "Coral" – I will be purchasing both ASAP. Get the whole collection at the Dior website, or at Sephora starting now!
Fenty Beauty's What It Dew Refreshing Spray
Fenty is always coming out with the best "stuff we didn't even know we needed until now" items. This refreshing spray is no exception!
Like a setting spray, the What It Dew Refreshing Spray can be used to set your makeup in place so it stays all day (and night) long. This refreshing spray can be applied multiple times throughout the day without building up the grease and grime that some setting sprays can leave behind…I can't wait to try this one out!
This spray dropped on January 31st, and is available now at the Fenty Beauty website and at Sephora among other stores.
Lush Valentine's Day Collection
Okay, this one isn't makeup but I had to include it. I always expect great and funky products from Lush, but this year's Valentine's Day Collection takes the cake!
These cheeky, "Valentine-themed" soaps and massage bars are perfect for a nice #selfcare bath. Or a relaxing massage if you're spending the day with a friend or significant other…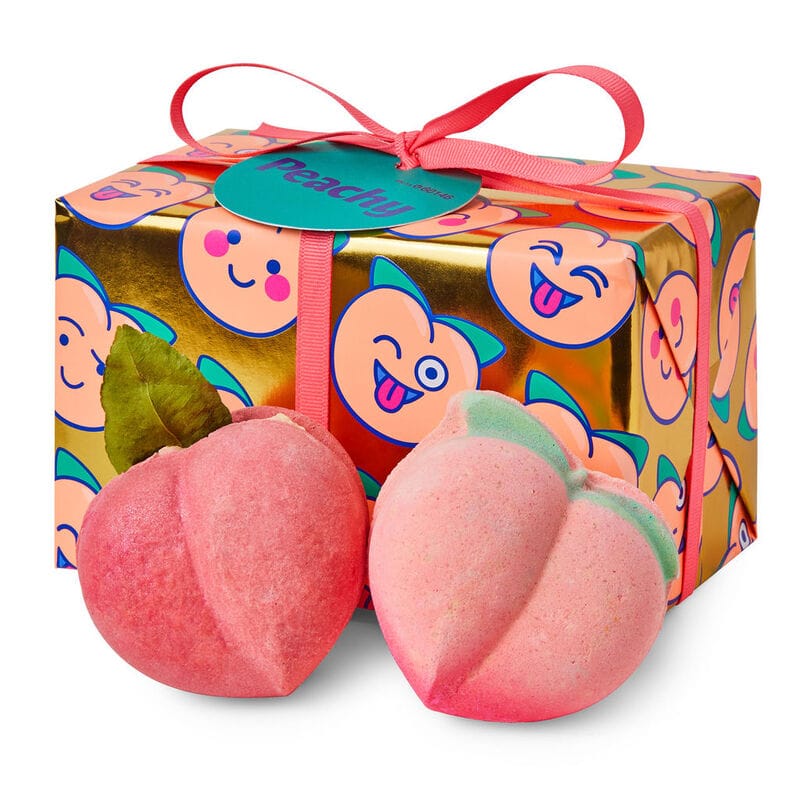 My favorite items in this collection are this "Peachy Gift Set" and the "Naked Attraction Massage Bar." The gift set is a such a great value, and perfect to give to a galentine to show you're thinking of them! Plus, the Naked Attraction bar is just awesome. I mean, look at that butt.
The entire collection is available now for a limited time on the Lush website!
Natasha Denona Love Story Collection
What would a February 2020 makeup releases post be without another trademark Natasha Denona eyeshadow palette?
This time, I'm not the only one excited about it. I've seen a bunch of stores and beauty bloggers posting in anticipation for its release all over Instagram.
I love every part of this collection – the glosses are amazingly shimmery and have a shade for both day and night. The eyeshadow palette is every color of pink and purple you could ever want…
And the cheek palette – arguably my favorite – is the perfect combo of of Barbie-girl pink shades you could want for your cheeks. Shop the collection now at the Natasha Denona website, online at Sephora, and in stores at Sephora on February 6th.
What do you think of the February 2020 makeup releases?
Which beauty drop are you most looking forward to? Are you a fan of pinks for spring? Will you buy a new gloss or eyeshadow palette this month?
Let me know in the comments!