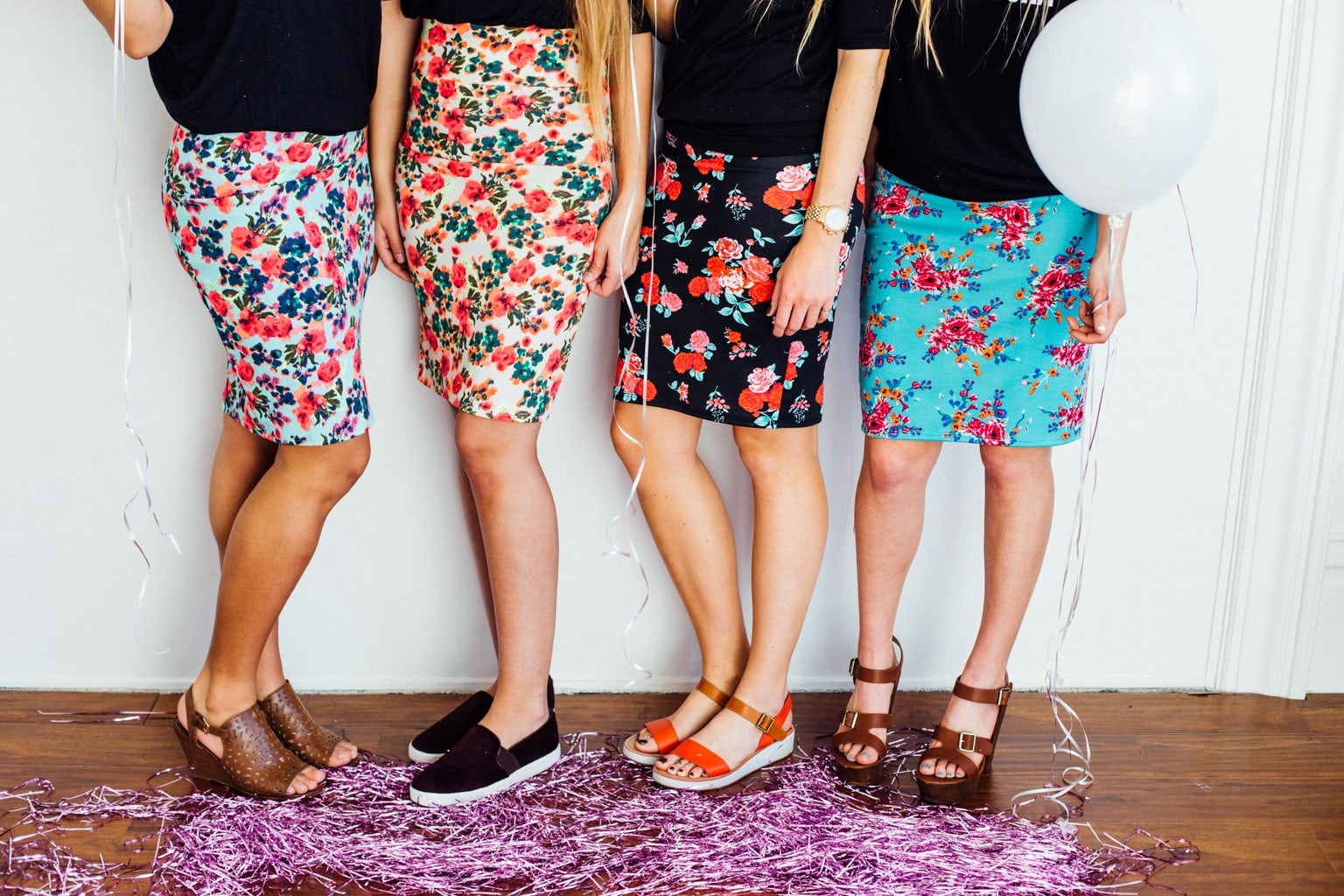 I'll be honest – I don't love Valentine's Day. I think it puts a lot of pressure on people, whether you celebrate it or not.
Watching my friends who are in relationships scramble to find gifts is stressful. Watching my friends who aren't in relationships scramble to find dates for the night is stressful. And the most stressful – finding a place to eat that evening that isn't overrun by couples with reservations.
So you can see why I might find it a teensy bit overrated. But you know what's not overrated? Galentine's Day. A day to enjoy with your ladies, and celebrate the friendship you have!
If you're on board with Galentine's and want to celebrate it this year with your friends, consider hosting a party/brunch/dinner at your place or co-hosting with a friend. Here are some steps to get you started:
Send the Invites
Whether you want to go old-school and send out handwritten invites, or just text your group, make sure you remember to actually invite your friends so they save the date.
Set the Mood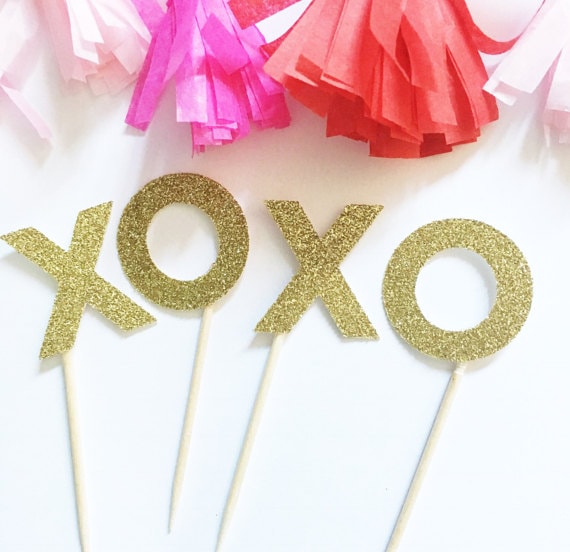 You're going to want to clean up, of course, but also add some festive decor so you can get in the mood! Plus, any pictures you take will be that much cuter.
Get sparkly heart-shaped balloons, tassels, and banners. These cupcake toppers are one of my favorites and would make a really good photo prop if you get everyone to hold one letter.
Make a Playlist
Even though you know your friends are going to hijack your Spotify the minute they walk in the door, it doesn't hurt to have some music downloaded already. Mix up your most adored female artists with old-school Britney and Christina, or just browse the existing playlists (trust me, they're out there).
Indulge in Food and Dessert
Let's be honest: you might only get around to dessert. This is the day when you collectively go through your Pinterest boards and attempt to make that three-tiered cake you got off a professional baker's blog. And if you have energy afterwards you might order a pizza.
Prepare your home for the craziness by getting the necessary essentials, such as cupcake liners, cake pans, mixing cups, vanilla extract, and enough brown sugar to last a year. Throw in a waffle station if you really want to get crazy.
Drink Classy Beverages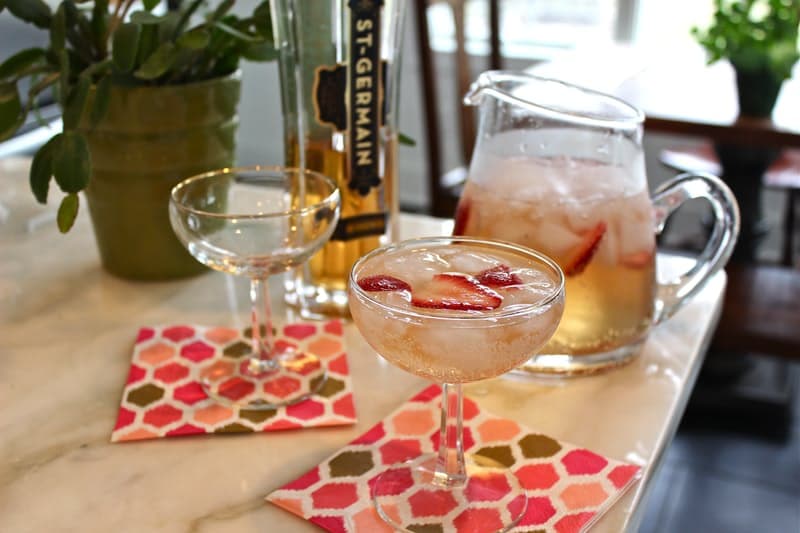 Obviously you'll need something to wash down your delicious baked goods, preferably served in champagne glasses (even if you're not drinking alcohol). This is your time to become an unofficial bartender – a simple search of "pink drinks" gives you many options. Here are two of my favorites:
Elderflower Champagne Cocktail
If you are over 21 this is a fun recipe to try (I've already sent it to my roommate for experimentation with next week). Elderflower, if you haven't had it, is such a wonderful, refreshing flavor.
Sparkling Cranberry Punch
Looking for a drink that doesn't have bubbly in it? This non-alcoholic sparkling cranberry punch looks so delicious and is the perfect pink/red color to complement this holiday.
Craft DIY Valentine's Cards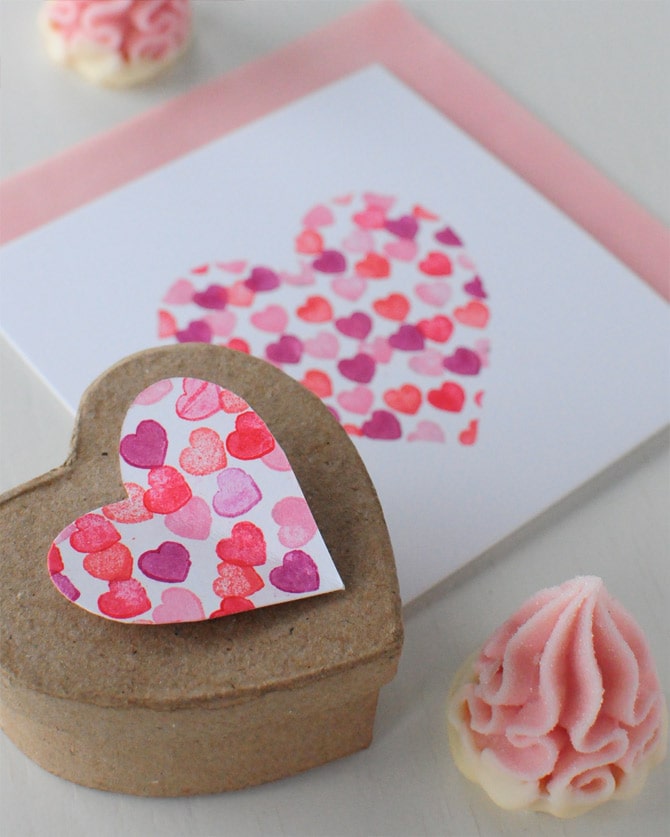 Why spend money on Valentine's cards when you can make them yourself? Stock up on items to get your craft on and set up a DIY card station where you and your friends can create heartfelt notes to give to each other or other loved ones! Some ideas include this origami heart card and the heart stamp card pictured above.
Exchange White Elephant Gifts
It doesn't have to be the holiday season for you to hold a white (or in this case pink?) elephant exchange. Once you have an idea of which gals will be joining you, let them know to bring a wrapped present that someone else can enjoy! That way you all go home with something new.
Cry Over Movies
Whether you choose to go the classic route and watch a steam of heartfelt rom-coms, or decide this is the day everyone finally watches The Matrix, you can bond over your collective love/hatred of fictional characters. Get in your snuggliest outfits and crack open a bowl of popcorn.
What do you think?
Are you planning to celebrate Galentine's Day? What activities are you and your friends doing? Share your suggestions with us!