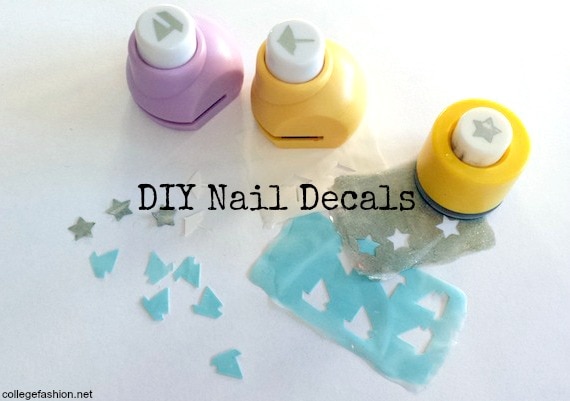 This week, instead of showing you a specific design, I thought I'd cover the basics of making your own nail decals or nail stickers. You can easily learn these DIY nail stickers with a sandwich bag, or any thick (but flexible) plastic you have lying around!
This method makes it easier to replicate patterns or pictures on your nails since you don't have to do it on your actual nail. It gives you more freedom to work around whatever design you choose to replicate, whether it be cute characters or just a simple pattern that you can eventually peel off and adhere to your nail.
For the tutorial, I stuck to simple basics, but if you're more adventurous you could try making DIY nail strips as well, or some fancier characters, as they utilize the same concept. Also, removing any design is a breeze since it's all nail polish!
Scroll on down to learn step-by-step how to create your own unique nail art decals:
What You'll Need:
Nail polish of your choice – I used Nicole by OPI's Selena, China Glaze's White on White, Sally Hansen's Breeze Blue, and Celeb City
A sandwich bag, or any sort of flexible, clear plastic – I chose to use a small snack Ziploc bag, but make sure there are no creases or folds where you paint your polish on.
Tweezers
Clear nail polish or a top coat
Step 1: Paint a square of polish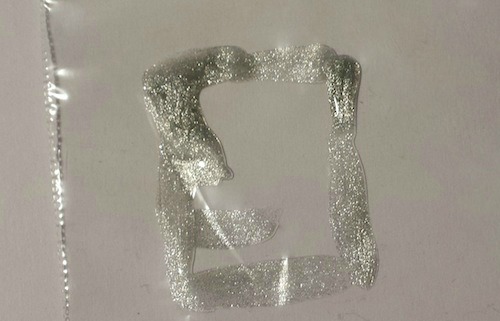 Paint a square of polish on the plastic, as large as you like, for the outline. Fill in the outline, making sure there aren't any gaps. Remember that the thicker the polish, the easier it will be for you to peel.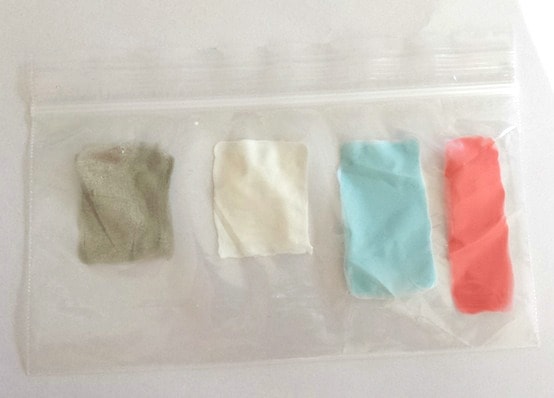 Wait a few hours for it to dry – I went back and held it up against the light to check if there were any sheer spots – if there were, I painted another layer on. Did this with a few different polishes to test the opacity; the sheer blue and pink colors needed a second coat, while the white and silver were opaque enough to suffice with just one coat.
I recommend waiting a few hours before working with the polish. (Let mine dry overnight.)
Step 2: Peel off the polish with tweezers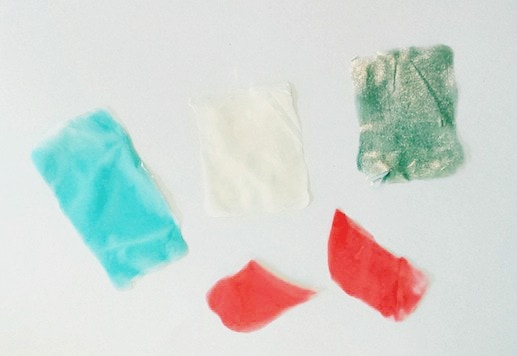 Once it's dry, use Tweezers to peel off the polish carefully – now you have sheets of nail polish you can work with. Take your time and be careful! As you can see, I wasn't very careful with the color on the bottom and split it in half. Oops!
Step 3: Create your DIY stickers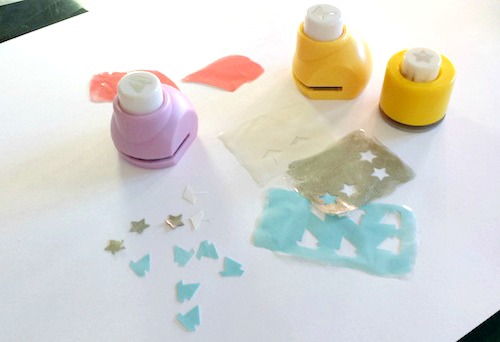 To make the stickers, simply use your hole punches to make shapes you can place on your nail. With the decorative scissors, you can make different patterns to go on your nail, as seen below.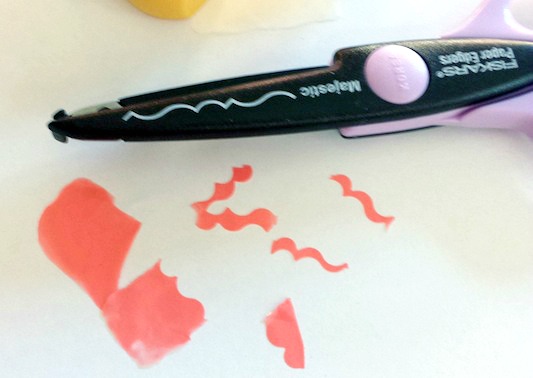 Step 4: Apply to your nails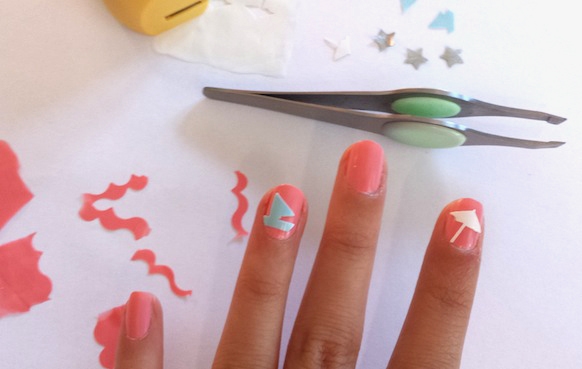 To apply your stickers, just place them on your nail, rub them down with your fingers, and seal them with a top coat. If you have a harder time getting the sticker on, just put some clear nail polish or a layer of top coat on before applying the sticker, which will act as a "glue".
The Finished Look: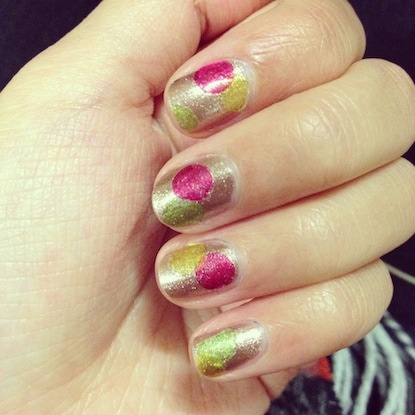 I thought it'd be fun to replicate this Beauty Department tutorial from a while ago, keeping with the theme of hole punches, and it turned out great. Removal was a bit more difficult with the tissue paper, so I'd probably suggest trying it with nail polish stickers next time.
You can always experiment with this technique, by using your free-handing skills or any craft supplies you may have around!
Tips for cutting and applying nail decals:
Start with clean, dry nails. The stickers will not adhere properly if your nails have any oil or residue on them.
Cut the decal as close to the edge as possible. The cleaner the cut, the better the results.
Apply the decal to your nail and smooth it down. Use a top coat to seal in the design and extend the life of your manicure.
How long do the stickers last?
With proper care, DIY nail stickers can last for several days or even weeks.
If you're looking for DIY nail stickers that will last, it's important to choose a high-quality topcoat and apply them to your nail as smoothly as you can.
Will you be trying this method for nail art?
Any questions, comments, or suggestions are always welcome! Post them down below with nail art ideas you'd want me to cover as well!
For more nail tips and ideas, check out our related posts from our archive –