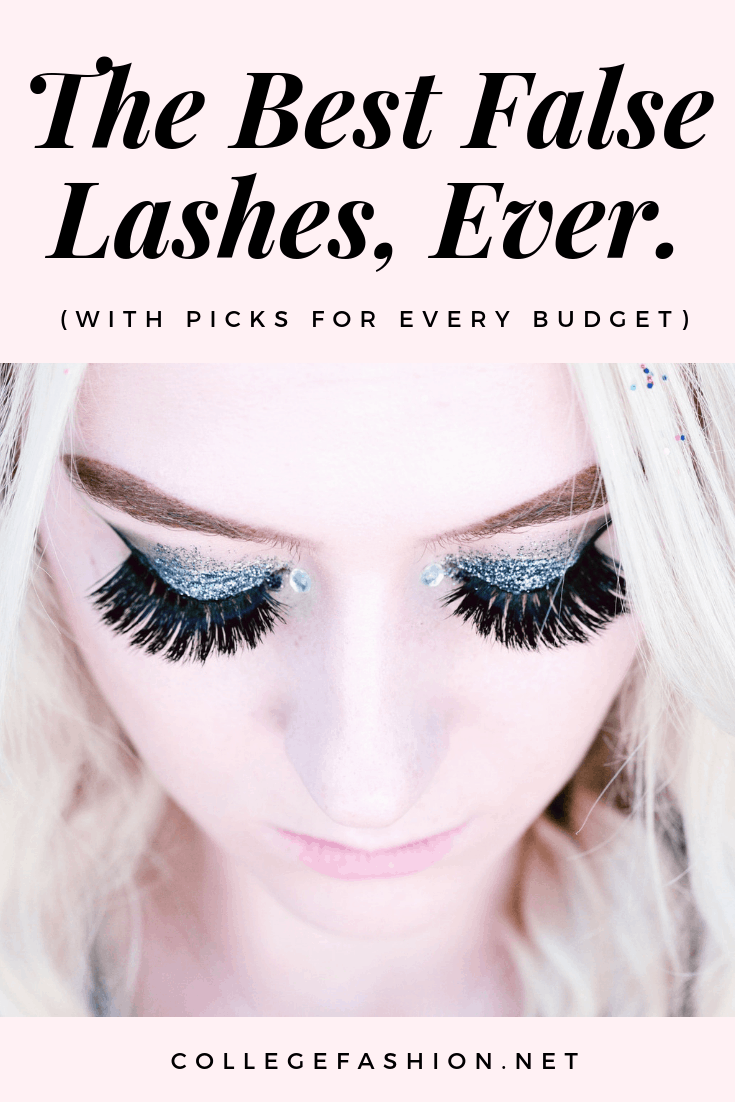 Here at CF, we've been discussing makeup essentials for college girls, along with our favorite products for each beauty category. This week, we're discussing our favorite false eyelashes, ever.
False eyelashes, for me, were always part of the unattainable Insta-girl's collection. They always seemed too fussy and challenging to apply and wear throughout the day or night.
However, there's no denying the look is unbeatable— the first time I wore falsies out, I couldn't get over how much of a difference they subtly made. This is why people get hooked on them; they're gorgeous, fluttery, flattering, and glamorous. They give that perfect vibe of yeah, I'm put together, what about it?
Read on to see some of my favorite false lash brands.
Ardell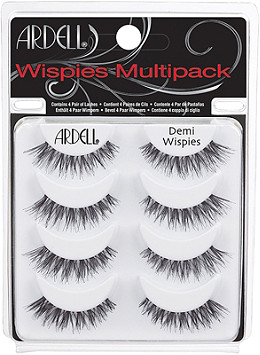 If you've watched Youtube beauty videos, you've heard of Ardell. Their Demi Wispies ($7.19 for 5 pairs) are widely raved about and honestly a fail-safe for me. They're dramatic, yet not over-the-top, and have just the right density for a good occasion lash. Honestly, they give the look of lash extensions without the heavy price tag— and both application and removal are a breeze.
Other popular styles by Ardell include the Natural Lash ($4.99) and their Individual Lashes ($4.99).
Lilly Lashes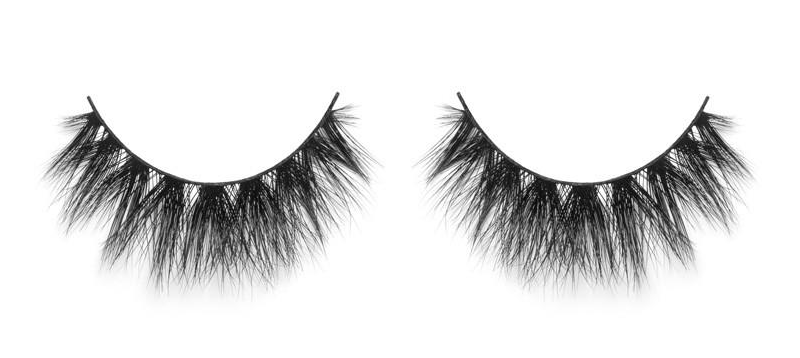 Beloved by celebrities and beauty icons such as Rihanna, Shay Mitchell, The Kardashians, and more, Lilly Lashes really pack a punch for your look. With a gorgeous double stacked strip, you can get an amazing amount of volume that'll make your eyes pop from miles away.
Popular options include Mykonos ($29.99), pictured above, and Hollywood ($29.99).
Velour Lashes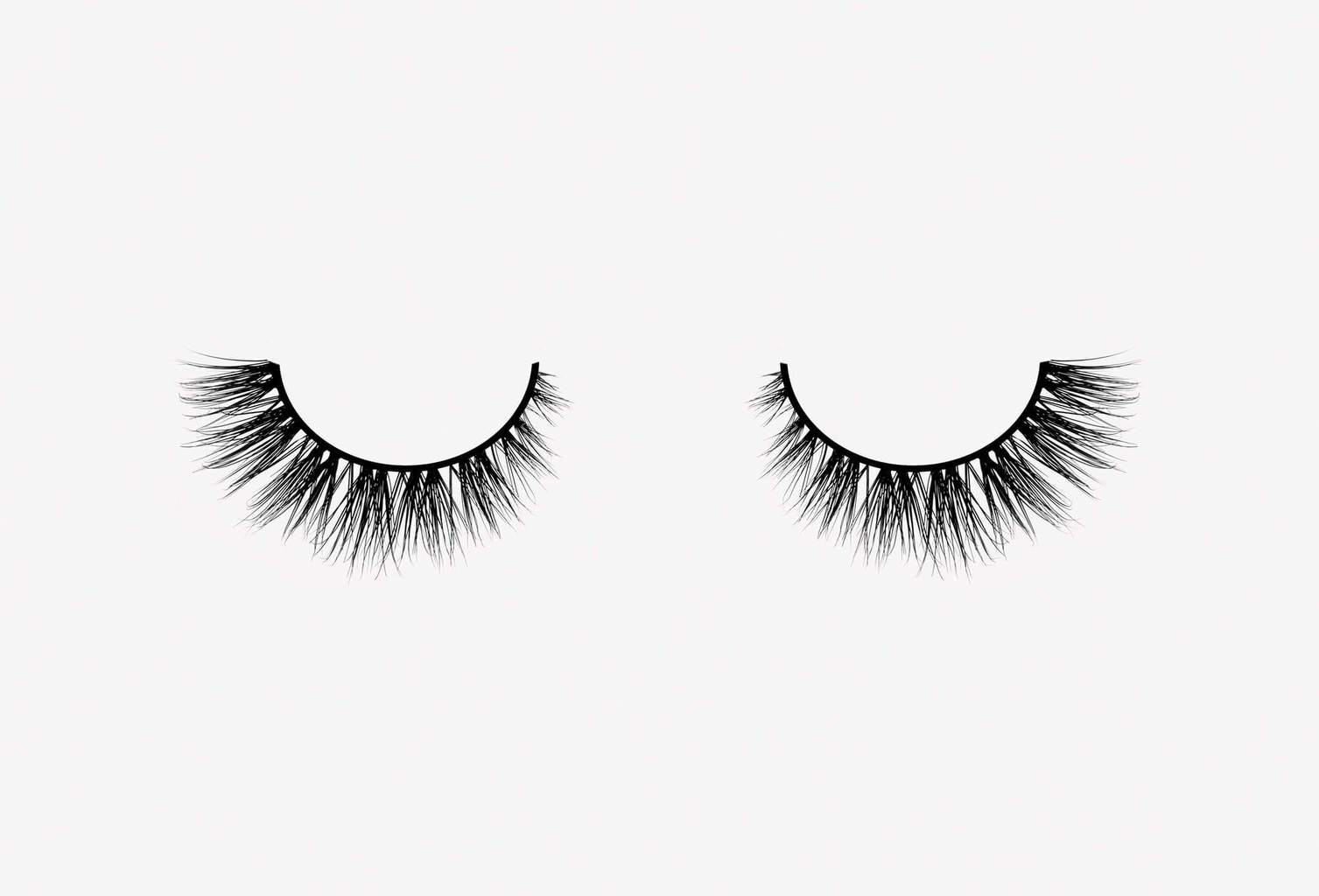 Another favorite of A-listers and beauty gurus alike, Velour Lashes range from soft and natural to full and fluffy, and every option is absolutely beautiful. The pair above, Whispie Me Away ($29), are reportedly one of Meghan Markle's favorites.
Other pretty options are Serendipity ($29), which are long and fluttery, and Are Those Real? ($29), which are soft and natural— and apparently Beyonce's favorites!
House of Lashes
House of Lashes is loved by YouTube gurus everywhere, including Carli Bybel and Desi Perkins, both glam queens. These full, dramatic lashes perfectly complete a full faced look for going out.
Some of the brand's best options are Iconic Lite ($12), which offer a thin band and a bold winged lash, and Boudoir ($12).
Petite Cosmetics
This brand, by influencer Tina Yong, was made with monolids and hooded eyelids in mind. The pair pictured above are the smallest option, Dainty ($8.63), which perfectly fit the curvature of smaller-eyed folks and gives a pretty, natural effect.
Petite Cosmetics also has more glamorous lashes like Lovestruck ($10.79) and Fierce ($10.79). If you struggle with finding lashes that fit your eye, try their products!
And that's it!
These are some of the best false lash brands on the market. Have you tried any of them? Which are you planning to try? Let me know in the comments below.
And if you're interested in other makeup recommendations, be sure to check out my favorite mascaras, eyeshadows, and skincare dupes, then tune in next week for the first of a two-part lip product series!