As we've discussed before, bright makeup is a huge trend for spring and summer. I've already done two bright makeup tutorials – bright lips and bright eyeshadow – but I wanted to save the best one for last: bright eyeliner. Bright eyeliner is my favorite way to incorporate bright colors into your look because it's super simple and you can use any of the eyeshadows you already own. I also feel it's the most fun because you can even pair it with a bright lip.
The Look: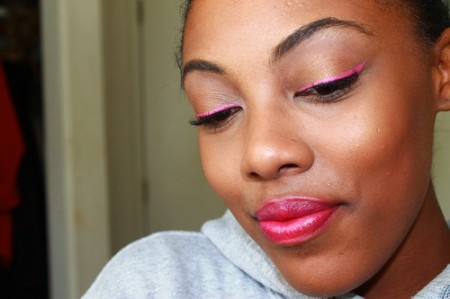 How to get the Look:
Bright/Neon Eyeliner Tutorial
Products Used:
Tips for Getting Flawless Bright Eyeliner:
Use a white base or even the same color base if you have it.
Pack on the shadow in order to get the best result.
Use colors that will complement the colors you're wearing on your cheeks and lips.
Thoughts?
How did you guys like the tutorial? Would you guys rock bright eyeliner? What's your favorite colored eyeliner? Let me know down below!