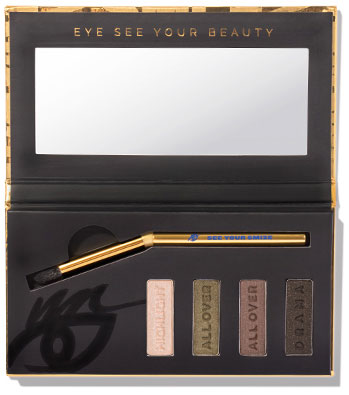 I love holiday parties with family and friends. I love seeing everyone all in one place, and the food is fantastic, of course! I also love getting dressed up and ready for those sorts of events, and with that comes the fun of experimenting with new makeup looks.
With so many new and useful products out there, it can be hard to know which ones are best. Here are my suggestions to help you look on point for the holidays!
Catrice 12-Hour Matt Mousse Makeup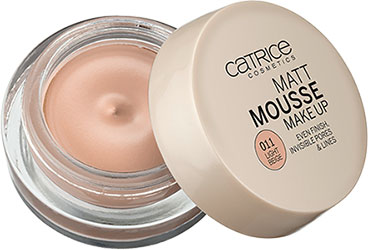 $7.99 at Ulta
Catrice is a new makeup line to the United States that is actually incredible. (I wrote a whole post about them previously.) I was skeptical because the prices are so cheap, but this line is so luxurious and I've loved every product I've tried, especially this!
This $8 foundation performs just as well as my $40 Marc Jacobs foundation. It applies so smoothly and has a beautiful finish. It's not too matte that it makes your skin look dry; it just looks perfect on all skin types! There's also a good range of shades which is pretty unique for a drugstore foundation. Try this one out, you won't regret it!
L'Oreal Paris Miss Manga Rock Mascara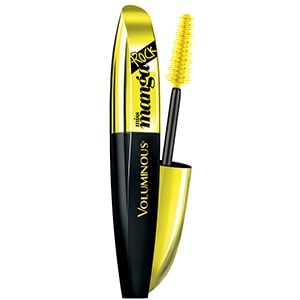 $6.99 at Target
I am absolutely obsessed with this mascara. L'Oreal's mascaras have always been some of my favorites, but this one is just so incredible. I use it every single day, and I go through a tube of this about every month and a half. It's better than any high-end mascara I've used! 
Now, this doesn't really give you the "natural" lash look; instead it gives you very dramatic, very black eyelashes that stand out. For really amazing lashes, I use the old hairdryer trick, i.e. I take my eyelash curler and heat it up slightly with my hairdryer before use. Be careful not to burn yourself, obviously! This makes your eyelashes look incredible. Top them off with this mascara, and you will be wowed!
Benefit They're Real! Tinted Lash Primer

$24 at Sephora (coming soon!)
Now, this hasn't exactly come out yet…but I was lucky enough to try some out and I am so impressed. Benefit's They're Real! is a great mascara, but I like this primer better than the actual mascara. It separates and defines your lashes with a dark brown tint, and makes them look super-natural yet long and pretty. 
I wear this by itself when I want a more natural look, or underneath the Miss Manga Rock mascara when I want a more dramatic look. I definitely recommend getting this when it comes out, because it's going to sell fast!
Tyra Beauty Smoky Smize Palette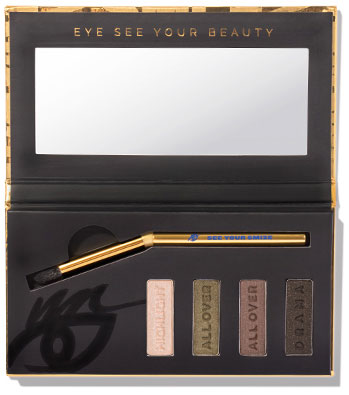 $39 at Tyra.com
Yes, Tyra Banks has her own makeup line, and it's impressive! (I discussed her Oops! Liner previously.) All of the products, some of which I was able to try for free, were formulated to be easy to use, and natural enough for daily use.
This palette is among the products I sampled. It's so pretty, and has just enough shades to be easy to apply. The brush that it comes with is also really handy since it's angled, meaning you don't have to have the brush handle near your eye and you can see what you're doing.
This palette is on the pricy side, but you get a lot of those four shadows and the brush is great quality. You can also use these shadows wet or dry! I really like how the shades look together, and you can tell that these were really carefully formulated to go seamlessly together. 
What do you think?
Do you have any makeup picked out for the holiday season? What do you have your eye on? Let me know in the comments!