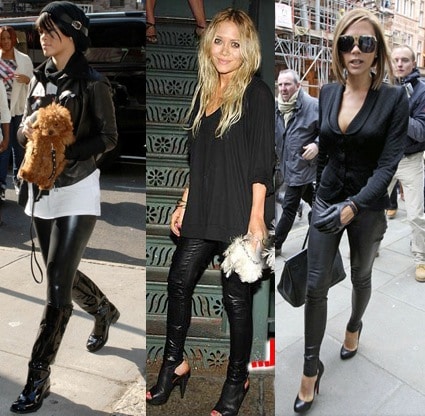 Here's another trend for you guys to debate on.
Liquid leggings have been a huge trend since last fall, and they're still going strong into spring. This is a trend that you either love or hate – these black, shiny leggings can be a fabulous look if worn right, but they might also not be the most flattering legwear choice for everyone.
On one hand, they have that rocker vibe that celebs like Rihanna and Mary-Kate Olsen are all over – perfect when worn with a long, loose top and some fierce footwear. On the other hand, they show off every little curve, so if you're self-conscious about your legs, these aren't for you. They also might not be everyone's personal style – you have to be into the rocker look to love these.
So what do you think – would you wear liquid leggings? I want to hear your thoughts on this trend in the comments!