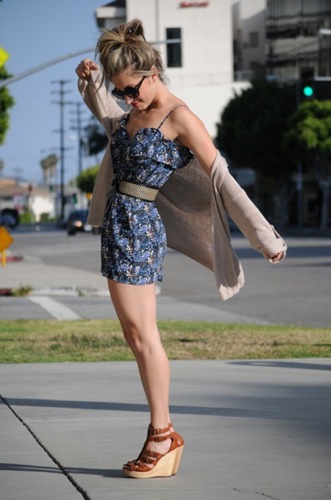 What hasn't been said about the romper? From our own CF posts (Would You Wear… a Romper? and 5 Ways to Wear a Romper), to countless mentions in fashion blogs and magazines, the romper is one trend we can't seem to get enough of.
The origins of the romper, however, may be less well-known. Below, I'll explain the history behind this hot summer item.
History of the Romper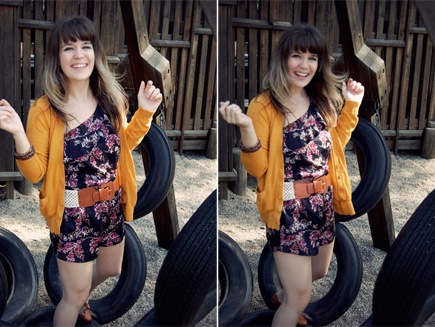 Here are some facts about the history of rompers:
Rompers began as children's clothing, which explains their similarity to overalls, jumpers, and (as some are quick to point out) onesies. I don't know about you, but I'd much rather wear a romper!
The earliest advertisement I found for rompers was in this issue of the New York Times from 1904. The ad called rompers "pinaforelike garments" with the skirt portion gathered into shorts for comfort. Easy to play in and often made of cotton or other washable material, rompers were the go-to play clothes of the 20th century.
Rompers continued to be popular into the '20s, as much for stylish young women as for children. With its one-piece design, the romper was a chic alternative to a blouse and full skirt and could be dressed up or down, depending on the fabric.
In the '70s, the romper's leggy cousin, the jumpsuit, was a wardrobe staple for anyone with disco on the brain. Since then, jumpsuits have gone in and out of fashion, recently being revived as part of spring 2011's 1970s trend.
These days, the romper is back in a big way, with designers featuring rompers on the runway and retailers experimenting with patterns, tailored and relaxed silhouettes, and eye-catching details. It's likely you have one in your own closet right now.
Why We Still Love This Trend
Here are a few reasons why we're still loving the romper trend today:
It's versatile. Just as easy to wear to the beach as it is to wear to a dinner out, the romper is like a great dress with a playful and comfy feel. You'll be sure to find one that fits every event by using the same guidelines you already use to pick out your outfits. Stick with flowy fabrics for day, then amp it up with more structured looks for night.
There's something for everyone. Still not sure you can pull off a romper? Check out this article on finding a romper for your body type. It's a great starting point to see what you should be looking for, and you can still put your own twist on it with great accessories!
It's fun! While it may take a little courage to wear a romper, you can't deny the individual twist it gives a look. Try it out and discover why this trend has been hot for so long!
Tell us what you think!
Have you given the romper trend a try? Should it stick around or head to the back of the closet? Any trends you'd like to know the history of? Leave a comment and let us know!