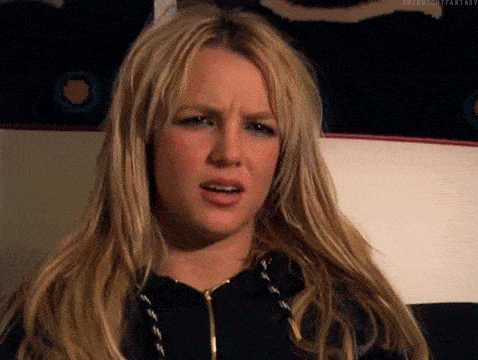 Spring is here and new fashion trends are on their way (yay)… with many trends from last also year sticking around. Some of last year's fashion trends are cute, but a few of them simply make no sense to me.
So let's talk. The following four trends are ones I've been seeing all over social media and the streets, but I cannot picture myself wearing. I'm hoping maybe that by posting this, I can hear from CF readers who are more daring than me.
Below are 4 fashion trends I just don't understand, listed in hopes that maybe you guys can help me expand my style a bit.
1. Clear Boots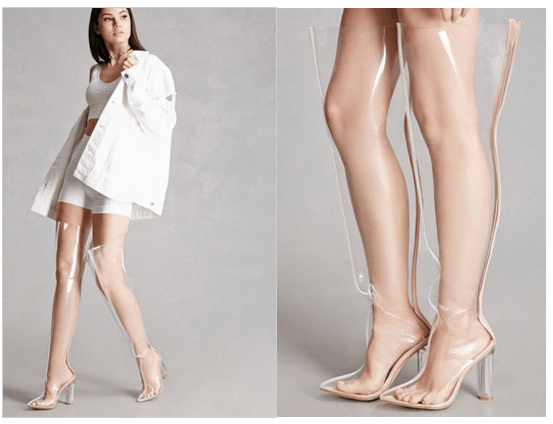 When I first saw these boots, I was thrown for a loop. I loved the idea of them — so unique! — but they didn't make any sense to me from a practical standpoint.
Warning, this is gross, but if you sweat in them, they'll start to cloud up… which just isn't cute. And can we talk about the odor potential here? On top of that, if you wear them, you have to have your toes done, which is sort of what I'm trying to avoid having to do when I wear boots. (Just me?)
2. Denim Boots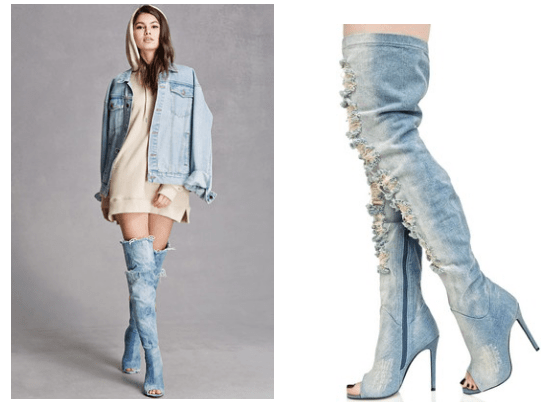 This trend is another one I just don't comprehend. I am a denim addict, so you would think these would be right up my alley, but I just don't know what I'd wear these with without looking a bit like Britney and Justin circa 2001. The model above rocks the denim-on-denim look well, so there's hope. I'm just not convinced these boots would work with my pieces.
Also, can we talk about the practicality of denim as a material for shoes? If you've ever had your too-long jeans drag through a puddle, you know what I'm saying. Am I wrong about these? Can someone who owns them chime in?
3. Body Chains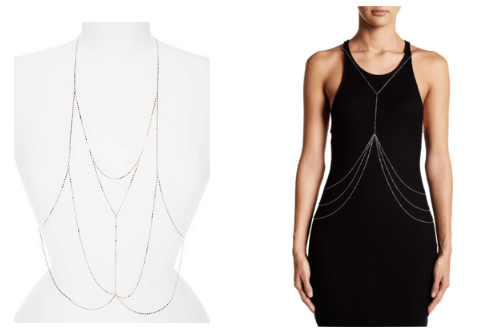 This trend has ruled the festival scene the last couple of years, but I don't quite get why. They look fantastic on, but where and how do you wear these things outside of, let's say, Coachella? And most importantly, are they even the slightest bit comfortable? Do they allow you to move? Do they snag on everything?
I love the idea of rocking a body chain during Lolapalooza or Coachella, but I'm still quite skeptical of these strange devices. Do any of you guys wear them regularly?
4. Overly Destroyed Denim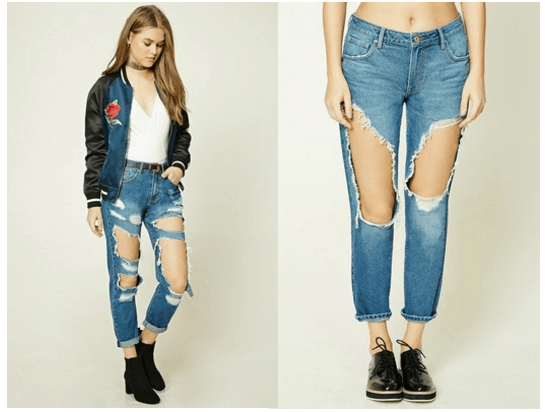 As I stated before, I'm a denim addict. I love jeans of all kinds, but these are some that I just don't understand — you guys, half of the material is gone. Are they comfortable? Do you get cold in them? (At a certain point, why not just wear shorts?)
I've seen some people combat the chilliness by adding fishnet tights underneath, so, again, I suppose there's hope for these. Although I'm still not convinced fishnet tights are actually warm or functional at all. What do you guys think?
What do you think?
Do you love some of these trends? Or can you not wrap your head around them like me? However, more importantly, if you can solve some of the dilemmas I have with these trends, that would be great! Leave me some of your solutions/suggestions in the comments!