Welcome back to College Fashion's fall 2018 trends series! If you haven't seen it yet, start with our first article on the top 10 hottest fall 2018 fashion trends for the full list of trends we will be covering.
Last week, we discussed the faux fur details that were featured in many Fall 2018 runway shows, and this week we're going to be covering animal prints.
This trend is sophisticated, chic, and right on-trend for this fall season. In this post, we will be breaking down how it was featured on the runway and where you can get this trend on a budget.
Animal Prints in Fall 2018 Fashion Shows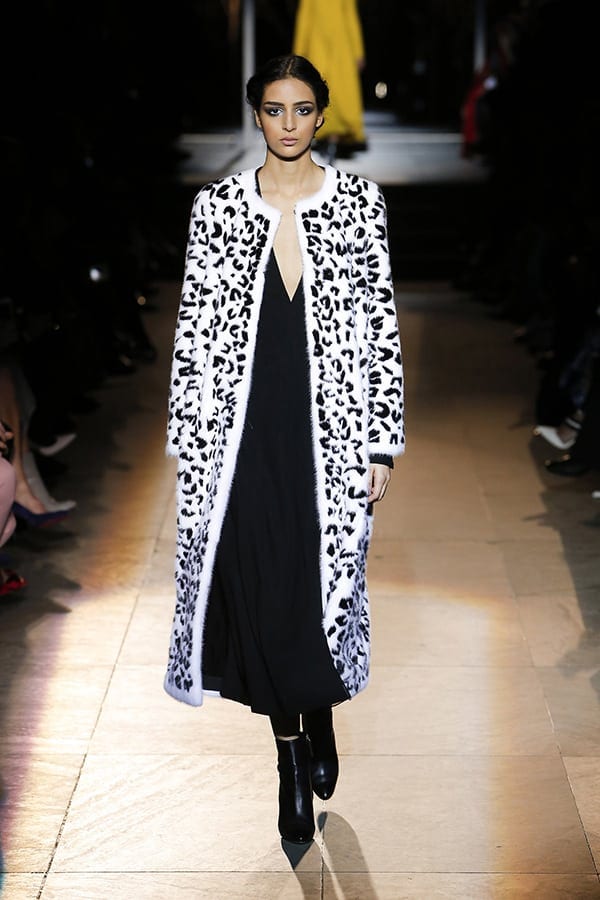 In the Fall 2018 runway shows, we saw a wide range of different types of animal prints. Carolina Herrera in particular included lots of tiger and leopard prints in her fall collection. You can see in the photo above how she paired a statement coat with a simple dress. It's an elegant, attention-grabbing look that's sophisticated yet fashion forward.
While animal print could mean everything from tiger-inspired patterns to zebra-like stripes, leopard print is by far the easiest way to rock this trend. In fact, you may already have something leopard in your closet! If you don't, or just want more, here are a few of my favorite budget-friendly buys.
Where to Buy Animal Print Pieces
Animal Print Slip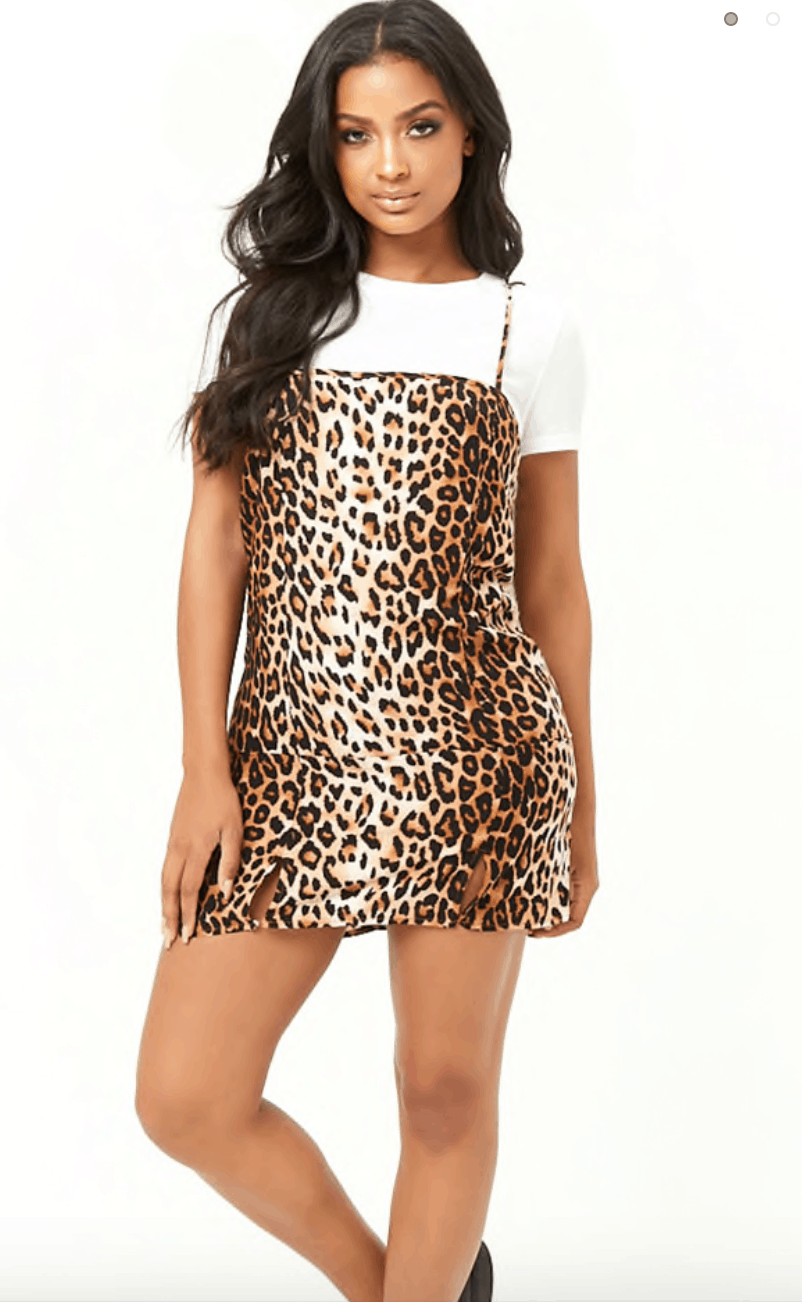 You can grab this Leopard Print Cami Slip Dress from Forever 21, currently sale for just $12. What's awesome about this dress is that it plays into the '90s trend, with the slip dress and tee combination, while also incorporating this fall's trendy animal print.
You can also wear the dress without the t-shirt if you would like a sleek, nighttime outfit. Or, rock it with the tee, plus sneakers and a cute bag, for a laid-back everyday look.
Leopard Print Detailing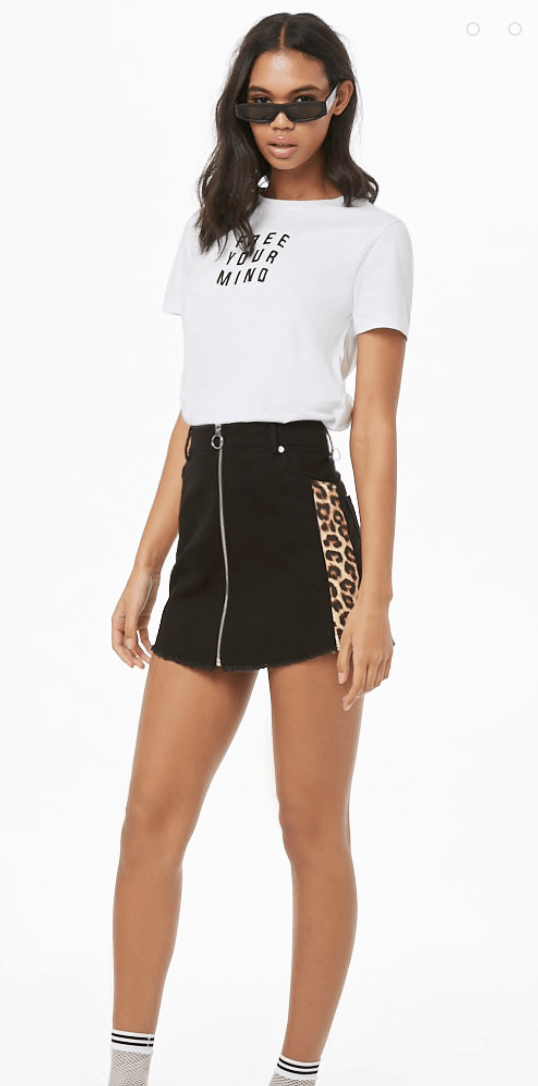 Sometimes animal prints are too "loud" for those who are just starting to branch out with their fashion. A great alternative is to choose something that uses the print in a small, subtle way.
Forever 21 does this with their Leopard-Panel Denim Skirt; it has a touch of leopard print down the sides. This adds a bit of flair to your outfit without needing to rock head-to-toe animal print. You can get this skirt at Forever 21 for the low price of $19.90.
Animal Print Shoes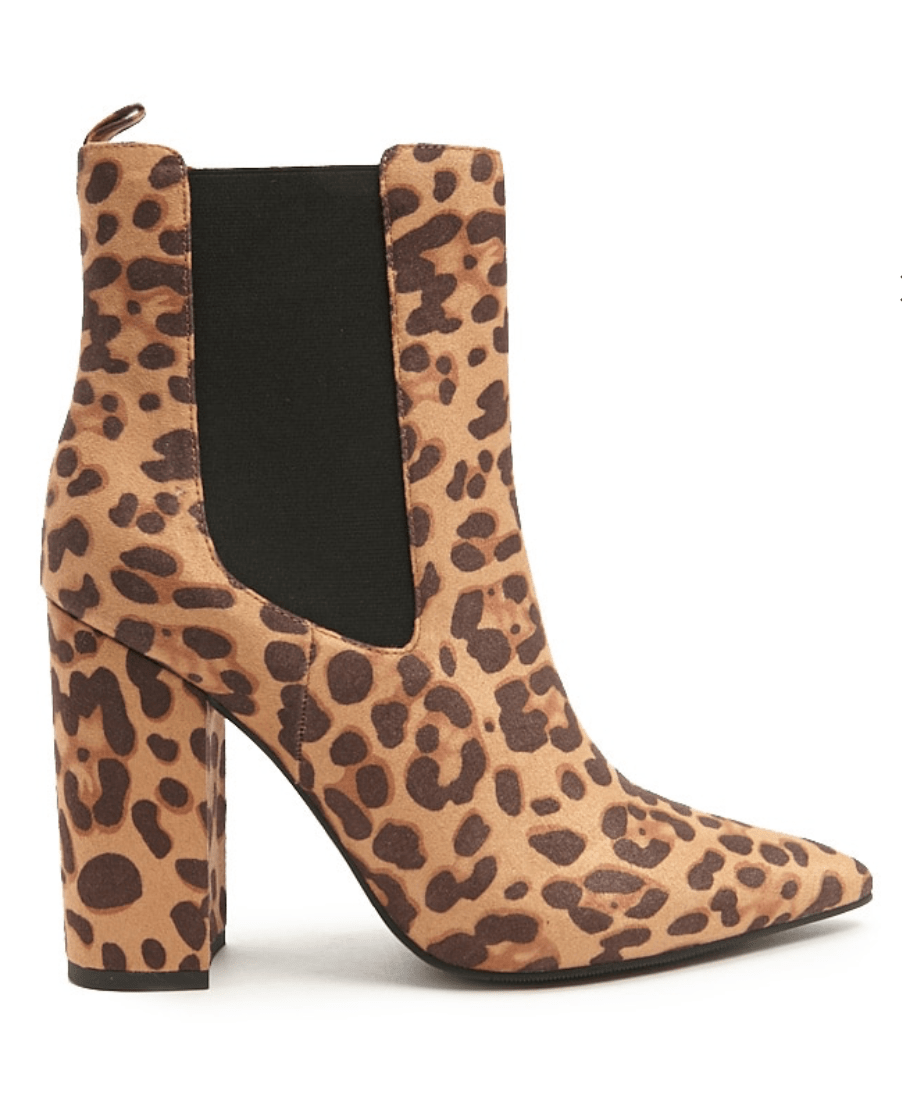 Shoes are always a fabulous way to show off your statement patterns without going overboard. You can buy these Leopard Print Ankle Boots from Forever 21 for $34.90 and it's available in a nice range of sizes.
The best way to wear these shoes is with a simple outfit, possibly with black jeans and a white top, just to let the shoes shine on their own. When you're wearing these statement shoes, you'll be turning heads everywhere you walk.
What Animal Prints Do You Like to Wear?
Animal prints are a fun way to stand out in a crowd. Let us know in the comments how you like to wear your animal prints.
Next week, we will be breaking down the color red and how it's becoming the breakout shade of the fall season. See you then!