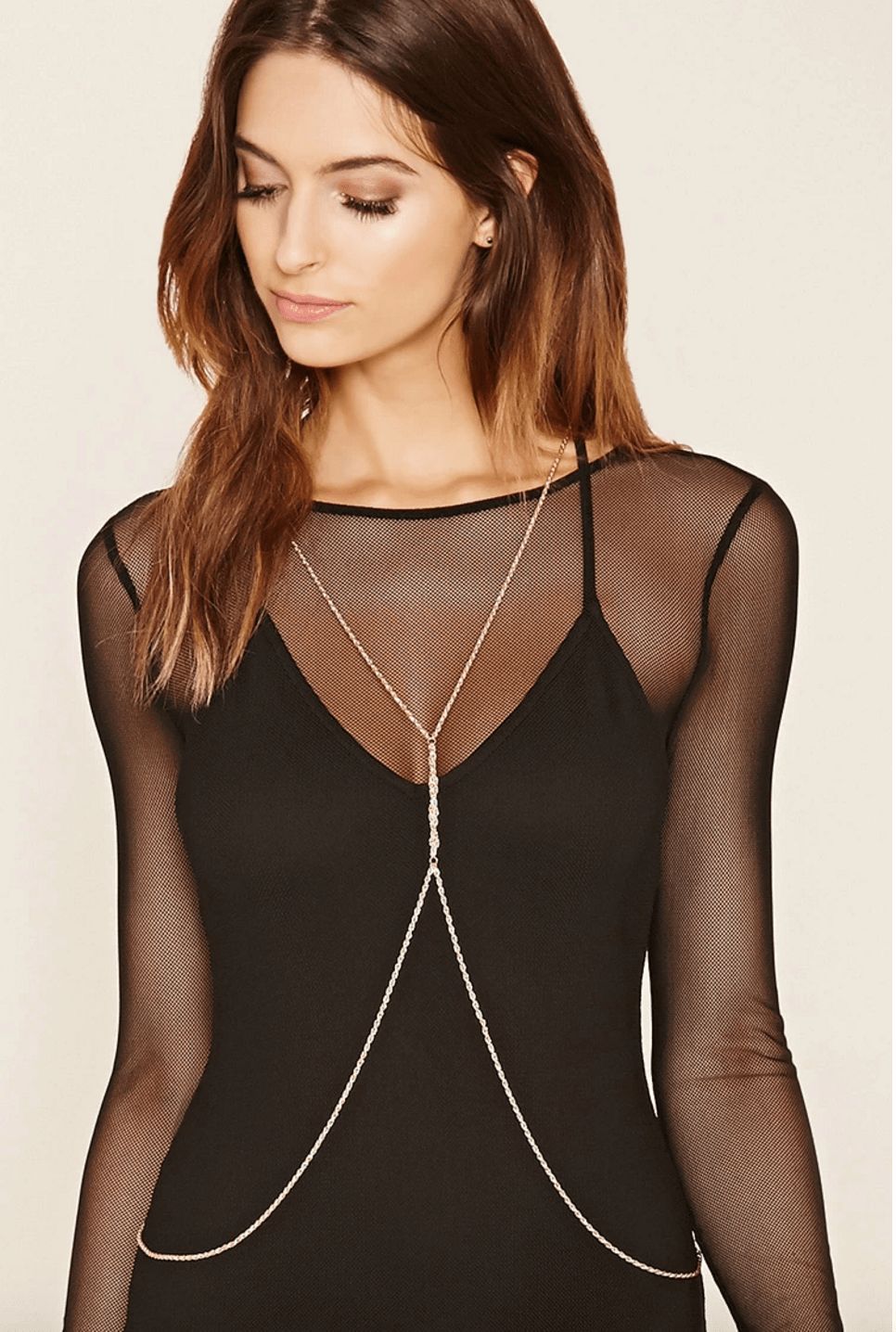 I am absolutely loving body jewelry for the summer season. Not to be confused with body modifications (piercings and the like), this trend focuses on jewelry that's worn in unexpected places. From body chains to adornments for your feet, these accessories are the perfect little summer add-ons.
Body chains, hand chains, upper arm cuffs, and foot chains are all becoming increasingly popular, which just makes them easier than ever to find! You'll definitely see your favorite celebs wearing them around, too.
Below I've compiled some trendy and inexpensive body jewelry for summer: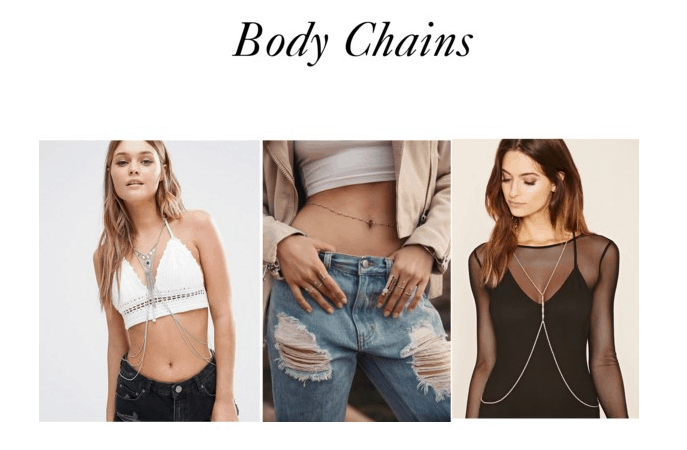 Body chains come in many different styles. To start, there's the belt, which just wraps around the tops of your hips (2, above). Then there's the necklace, which wraps around your neck like a normal necklace then comes down to wrap around the top of your hips (1, above). Lastly, there's the butterfly style, which wraps around your shoulders and your hips at the same time, always clasping in the back (3, above).
Each of these styles can be worn on their own or easily paired with other layering necklaces and jewelry. Believe it or not, body chains are quite versatile and can be worn with just about anything. Rock one on top of your outfit for an edgy pop, or wear one peeking out from underneath for a subtly sexy vibe. In addition, they are gorgeous when worn at the beach with your bikinis! Just take yours off before you jump in the water.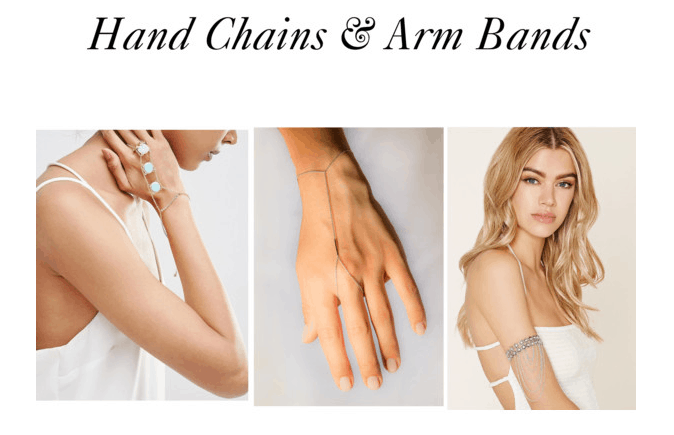 Hand chains have a bit of a fantasy feel to them. They usually start out as bracelets and have a chain that connects the bracelet part up the hand to a ring. And arm bands are like a bracelet that you wear higher up on your arm for an unexpected look.
These pieces are very boho chic, but can still be paired with just about anything, from girly to edgy styles. And one of these pieces can work when paired with a simple body chain as well.
Anklets have always been cute summer accessories, however this season's anklets have a bit more flare. Rather than just your standard dainty chain, this summer's anklets are embellished with tiny mirrors or beads and layered. Some are even designed to look like jewelry sandals!
These pretty extras are just dying to be paired with a gorgeous pedi. They're perfect for the summer time when you're basically just wearing sandals or flip flops all day. Additionally, some anklets work great for beach weddings.
What do you think about body jewelry? Would you rock any of them this summer?
Let us know what your favorite summer trends are in the comments below!