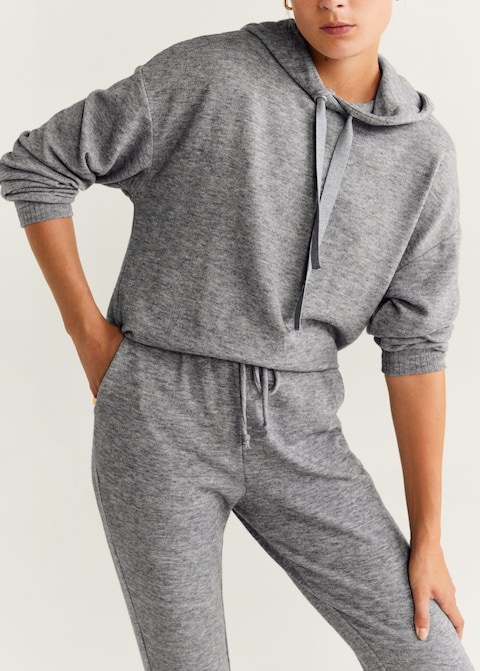 Hoodies and pullovers are foolproof garments when it comes to warmth and comfort. However, sometimes it's all too easy to look like you're wearing sweats or gym clothes when you're rocking a hoodie.
Fortunately, there are lots of stylish ways to make hoodies and sweatshirts work as part of a fashionable wardrobe – you just have to get a little creative.
Below, I've created some pullover and hoodie outfits to get your inspiration going! Scroll down to see them.
Look 1: Athletic Chic Hoodie Outfit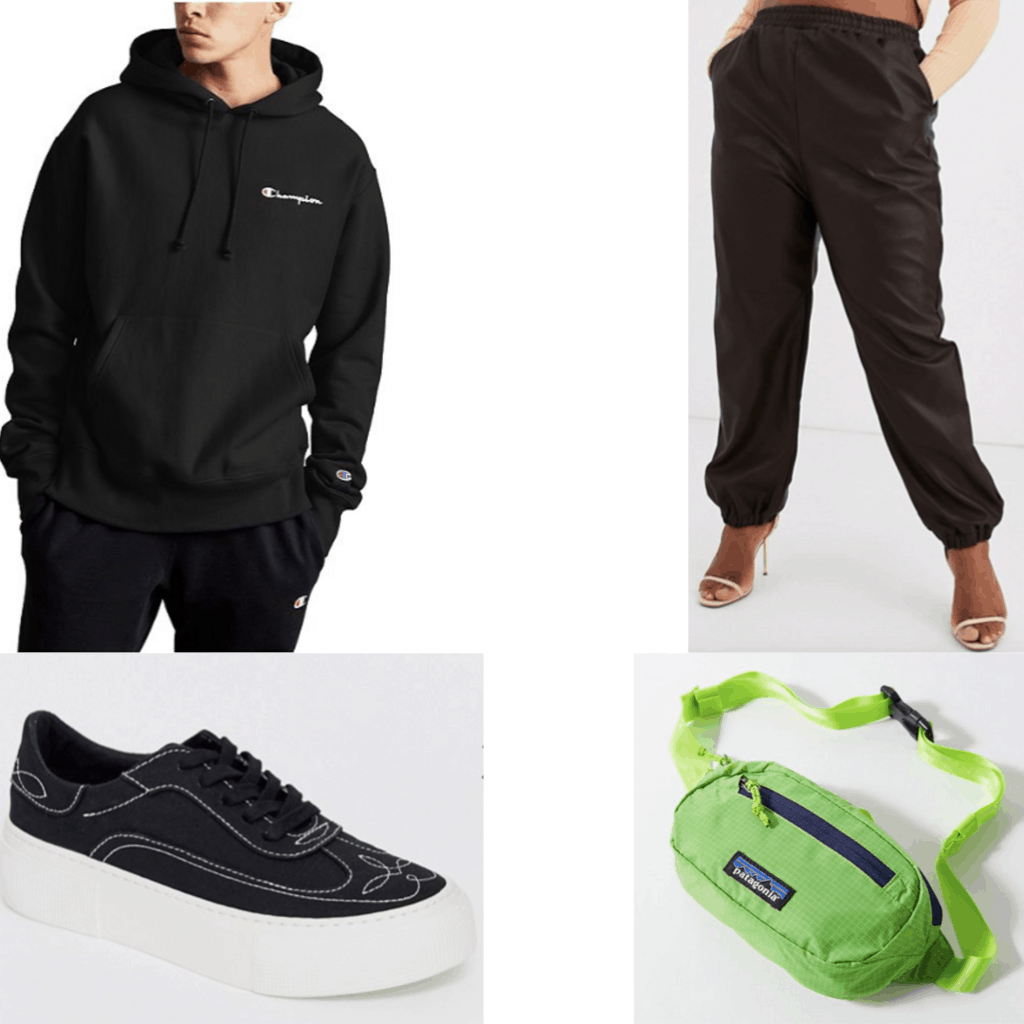 Products: Hoodie – Macy's, Pants – ASOS, Shoes – ASOS, Fanny Pack – Urban Outfitters
Any basic oversized hoodie is a great piece to own if you want to be comfortable. They are super trendy and can look good with anything.
These pleather pants are fashion girl-approved, and a great unexpected pairing for an oversized hoodie. Meanwhile, adding sneakers and a pop of green with a lime fanny pack gives the outfit street style appeal.
Tips for Styling Basic Hoodies:
Buy a bigger size. When buying one of these hoodies, think about sizing up for a slouchy look. Sometimes depending on the size, you can even wear your oversized hoodie as a dress.
Be creative! Try out lots of different combinations and color combos for success. Think about wearing your hoodie under a blazer or under a long winter coat. The options are endless – you just have to try things out to find out what looks best.
Look 2: Modern Pullover Outfit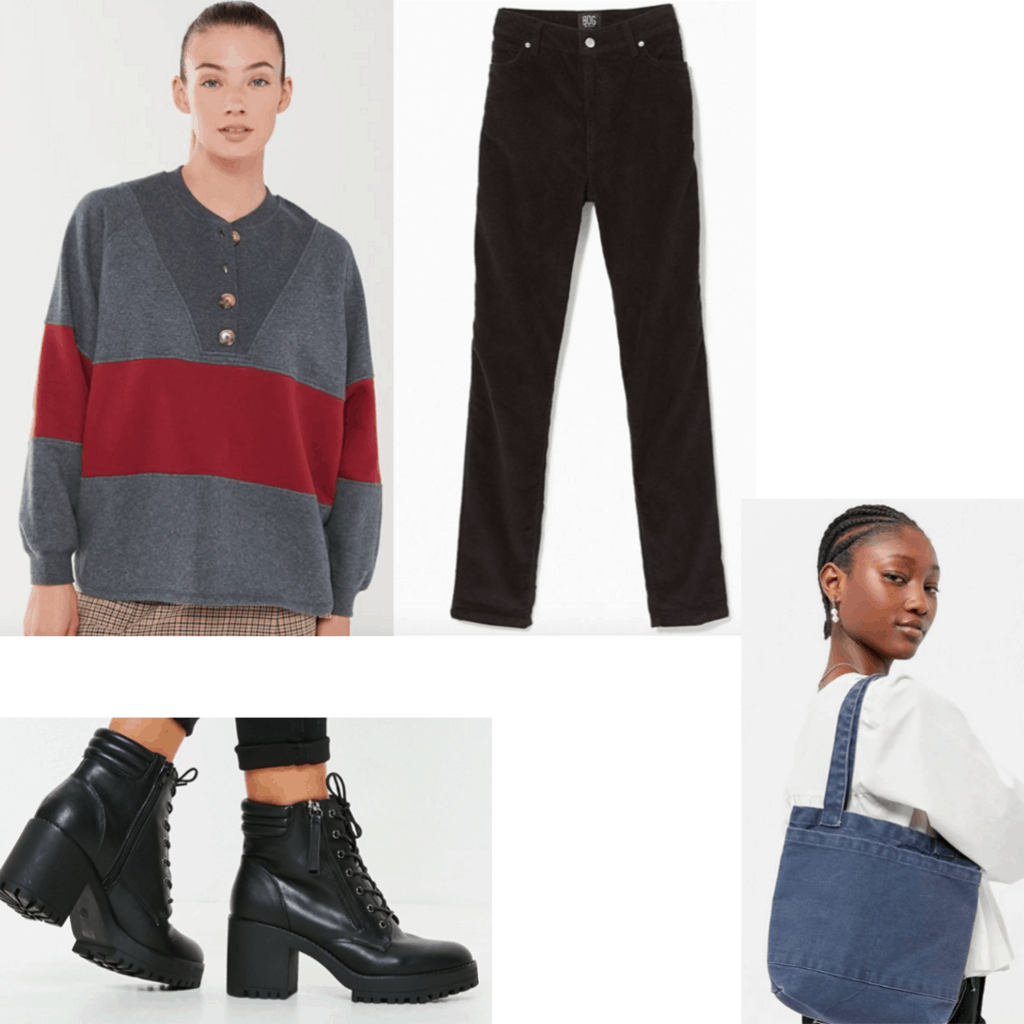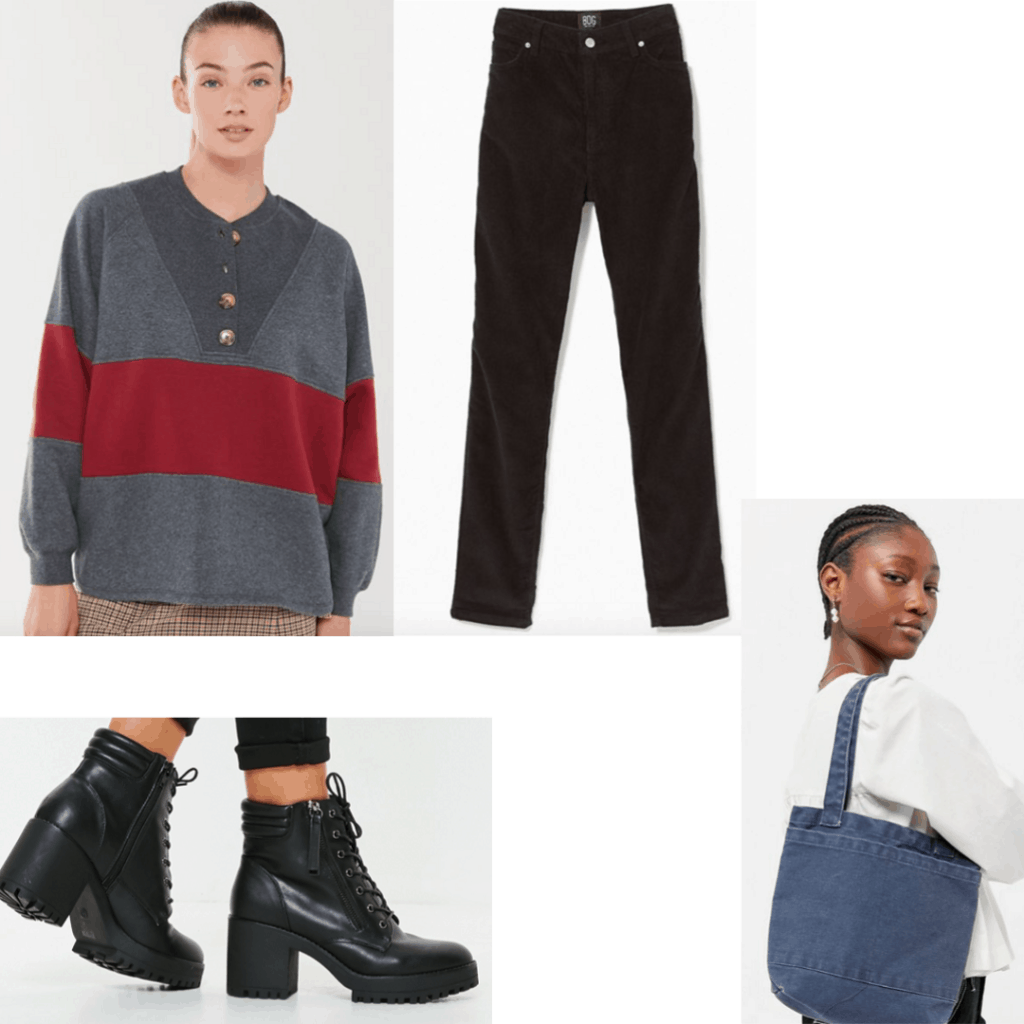 Products: Pullover – Urban Outfitters, Jeans – Urban Outfitters, Shoes – Missguided, Bag – Urban Outfitters
This striped pullover is super chill and looks amazing paired with black corduroy pants. Corduroy is very big this fall, so these pants are perfect for this outfit. They can also be cuffed to dress the look up a bit.
Now let's talk accessories. The low heel boots give this outfit the edge it needs. While any tote bag can match the look, I chose a jean one to play with texture — I love the dark blue next to the gray in the pullover.
Tips for Styling Pullovers:
Go oversized for the most of-the-moment look. Right now, it's all about '90s inspired pullovers that have a borrowed-from-the-boys feel.
Half tuck to show off your shape. If you master the half-tuck, you won't get lost in a sea of fabric.
Look 3: Cropped Hoodie Outfit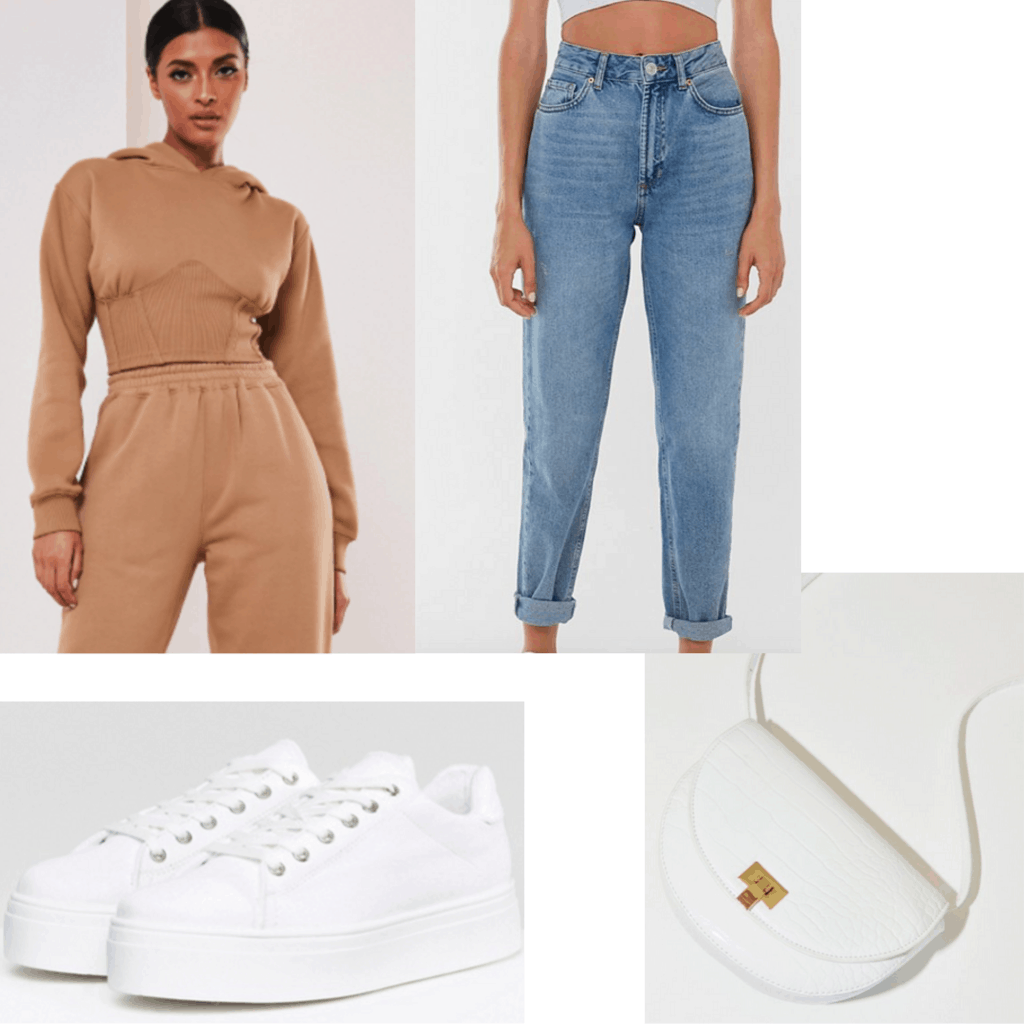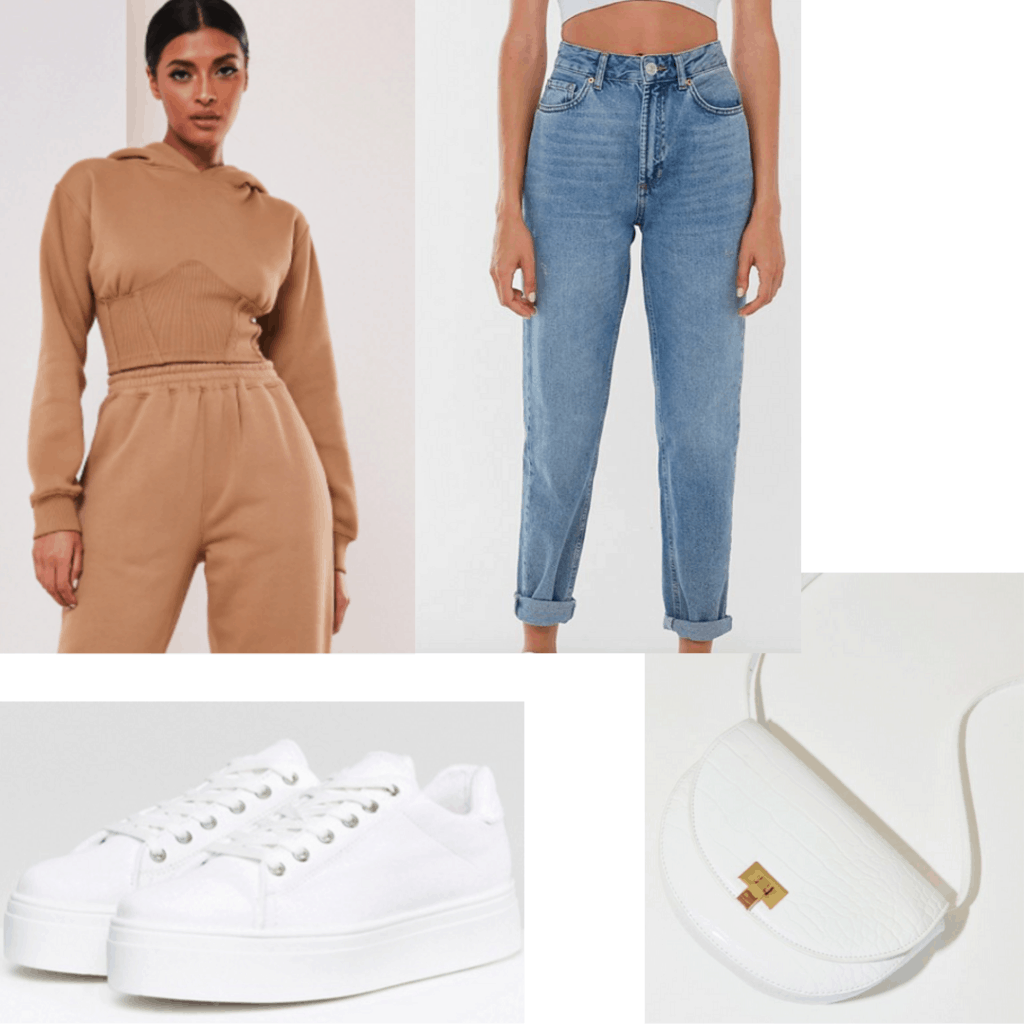 Products: Hoodie – Missguided, Jeans – Urban Outfitters, Shoes – ASOS, Bag – Urban Outfitters
Finally, this super cute outfit includes a cropped hoodie that is also fitted at the waist to accentuate your curves. It has a corset-inspired look to it, so if you want to wear the matching sweats because you're not feeling jeans that day, rest assured that you will look cute and put together.
The jeans work well if you want to go out either at night or for brunch and shopping during the day. The all-white platform sneakers give you a tiny boost of height (that I love because of I'm so short) but the all-white pops out. It also matches with the bag, which can be worn around the waist or on the shoulder.
Tips for Styling Cropped Hoodies:
Consider the full-on sweats look. This is very trendy right now and looks amazing when you have a cropped hoodie and high-waisted sweats together. The crop of the hoodie makes the look cute, not sloppy.
Go with a higher waisted bottom in general. We love wearing cropped hoodies with mom jeans, high-waisted leggings, or even bike shorts for a '90s workout feel.
A Penny for Your Thoughts…
What do you think of our hoodie outfits? How do you wear pullovers and hoodies? Have you gained any new ideas from this post? Which look is your fave? Let us know with a comment!
Editor's note: This post was originally published in 2010; it was completely updated and revamped in 2019 with new photos and information.