This post may contain affiliate links, which means we may receive a commission if you purchase through our links. Please
read our full disclosure here
.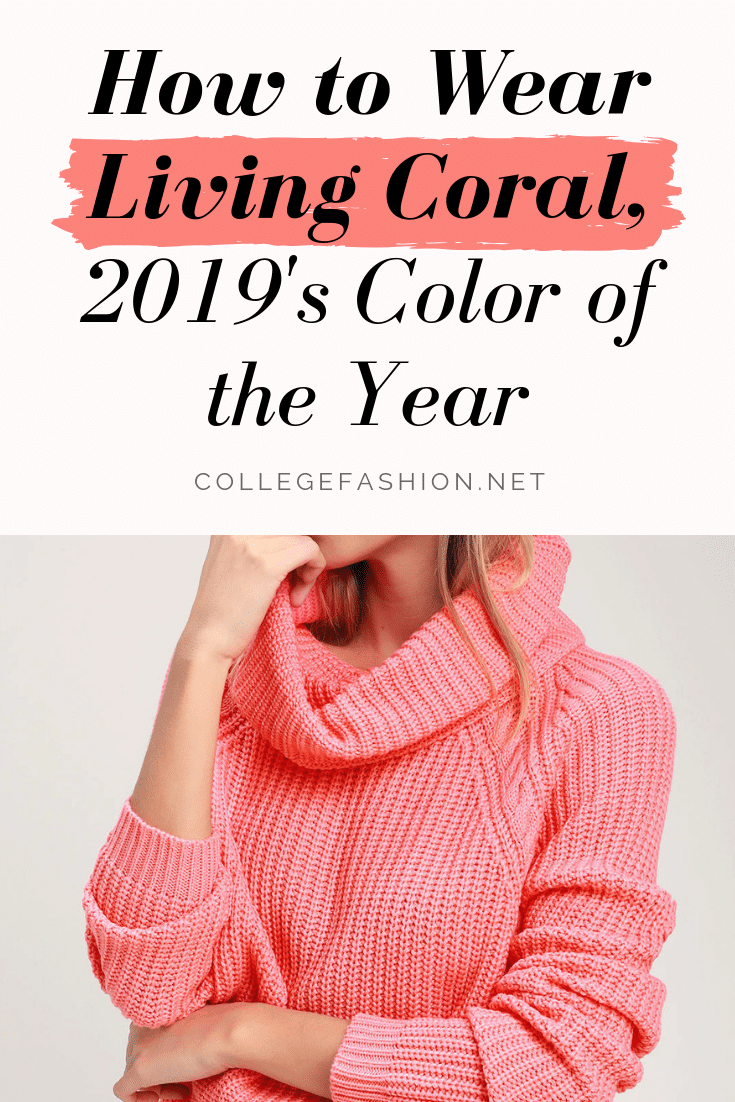 Every year since 2000, the Pantone Color Institute has announced an annual "Color of the Year." Now that we are in a new year, we are officially saying goodbye to 2018's "Ultra Violet" and hello to the color of 2019, "Living Coral", a coral pink with golden undertones.
So why "Living Coral"?? This color was chosen by Pantone because it "energizes and enlivens with a softer edge." According to Pantone,
"Living Coral embraces us with warmth and nourishment to provide comfort and buoyancy in our continually shifting environment."
We've talked on CF before about how your mood can reflect the colors that you are wearing or are surrounded by. I don't know about you, but I am open to all the good vibes that this color can bring this year!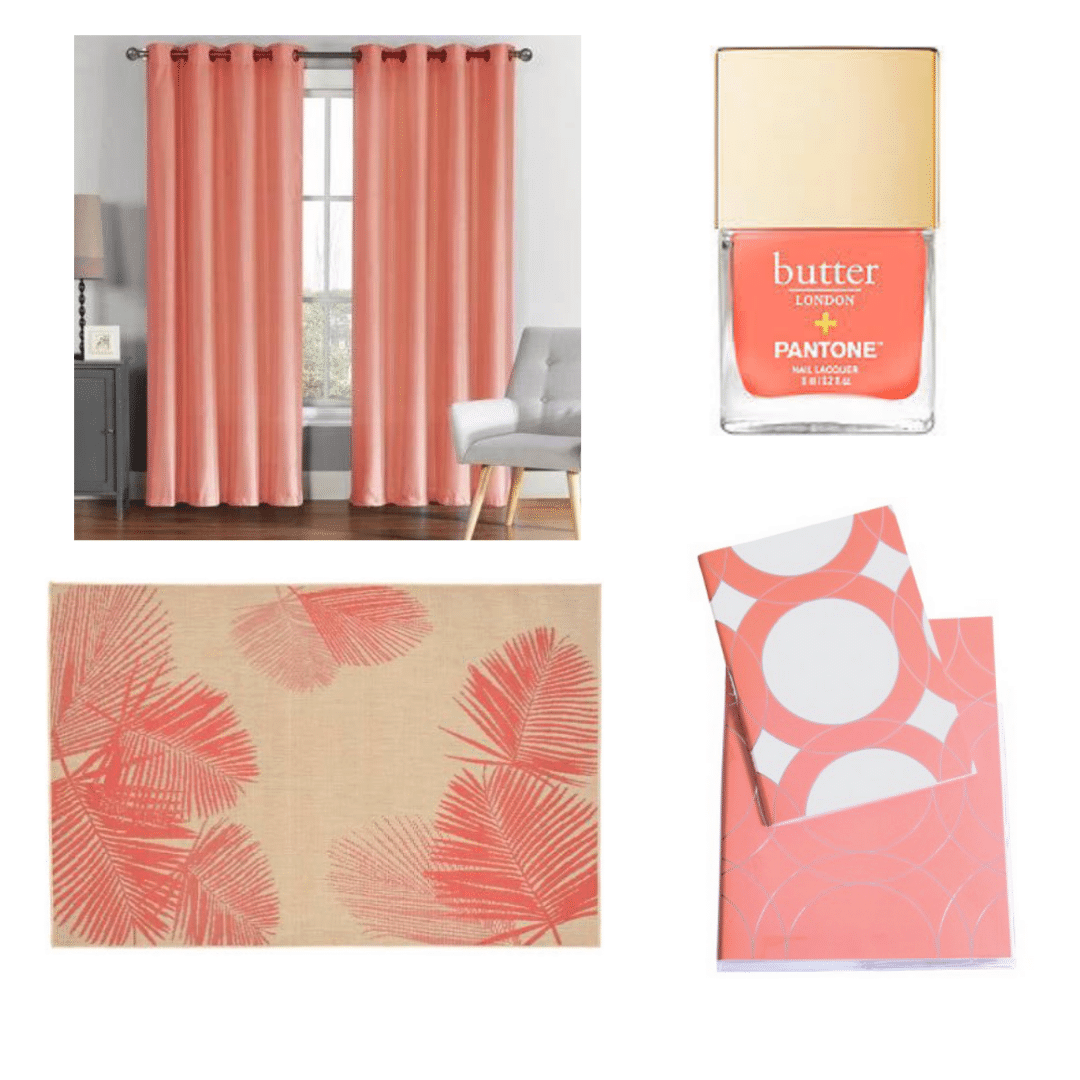 Products: Curtains – Walmart, Area rug – Rugs Direct, Nail polish – Ulta, Journals – Target
You might be wondering how the "Color of the Year" is decided; I asked the same thing. The Pantone Color Experts find inspiration from entertainment, travel, fashion, politics, and many other sources. By looking back, we can see how Pantone was able to pinpoint just what color was right for 2019!
This past year, celebrities have definitely had quite a few "Living Coral" moments. Here are some examples of how a few of our favorite celebs wore this bright, pink-orange color:
Bella Hadid looked glamorous in her "Living Coral" dress during Paris Fashion Week.
Kim Kardashian sporting a coral bikini on the beach.
Becky G looking bold and bright in the "Living Coral" look that she wore to a J.Lo concert.
As you can see, the "Color of the Year" is pretty versatile. It can be worn in many different ways, for many different occasions.
If 2019 is any reflection of the color "Living Coral", we are bound to have a fun and vibrant year! Be prepared to see coral in all of your favorite stores, coral phone accessories, coral home decor, and more.
So how can you incorporate "Living Coral" into your style? Here are some affordable pieces that you can try: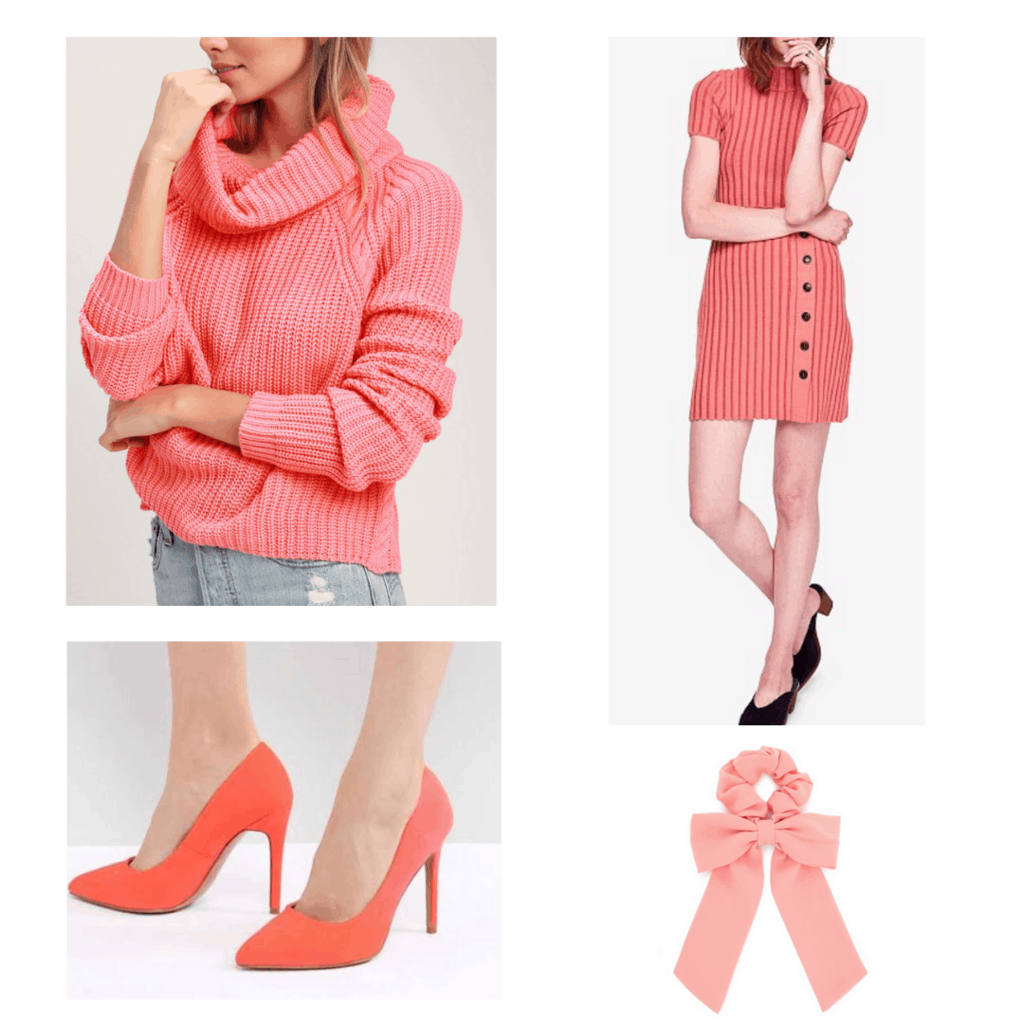 Products: Sweater – Lulu's, Dress – Macy's, Heels – Asos, Hair bow – Forever 21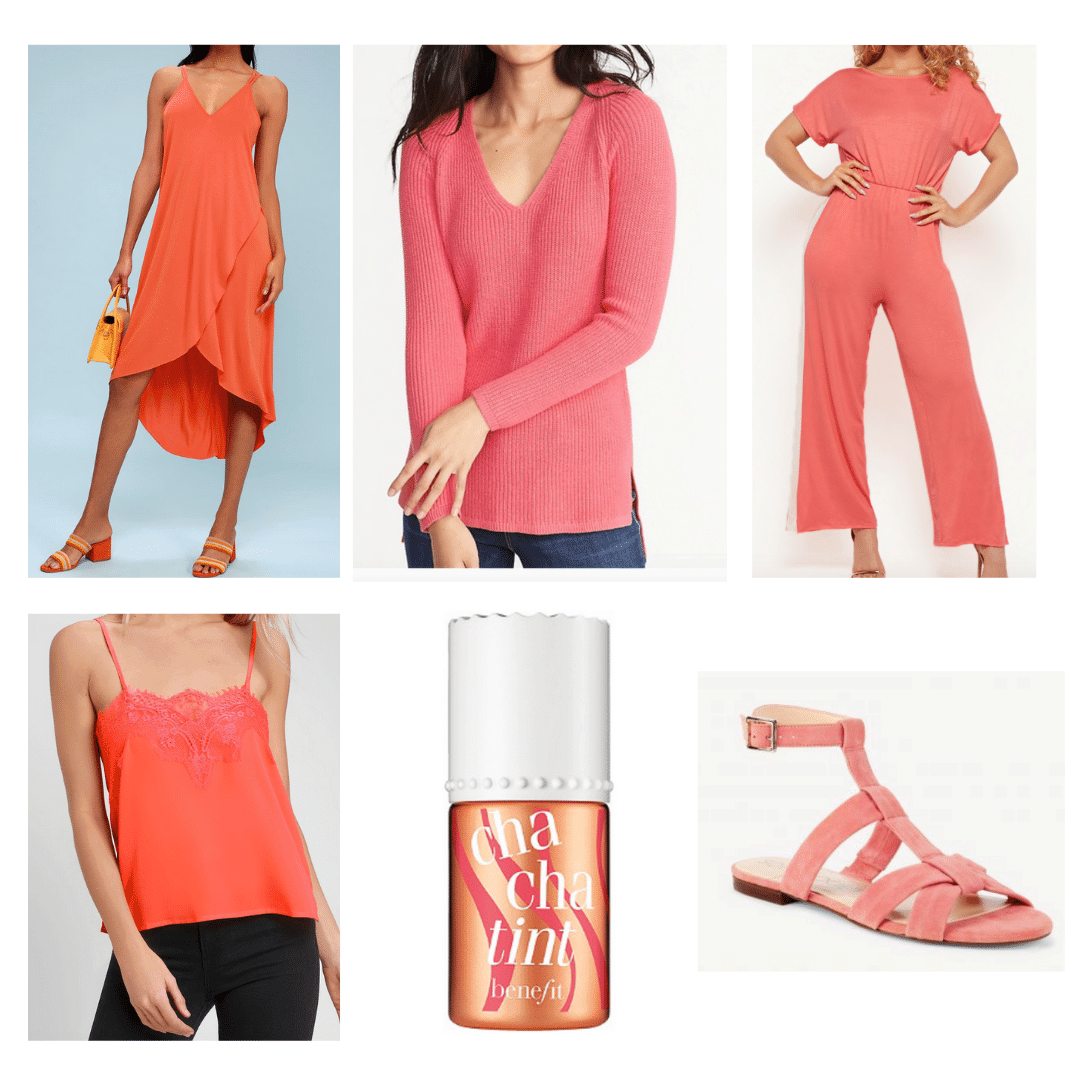 Products: Dress – Lulu's, Cami – Lulu's, Sweater – Old Navy, Cheek tint – Ulta, Jumpsuit – Forever 21, Sandals – Sole Society
From winter sweaters to summery dresses and all of the accessories in between, there are so many ways for us to rock "Living Coral" all year long.
Because it's so bold, "Living Coral" is a color that can stand on its own with a pair of jeans and basic accessories. However, if you're feeling adventurous, it can be paired with its complementary colors, namely shades of blue including navy, teal, and turquoise.
I am excited to see how "Living Coral" spreads and becomes more popular as the year continues!
What do you think?
How do you feel about 2019's "Color of the Year"? How will you style "Living Coral"? Leave a comment below, I'd love to hear from you!