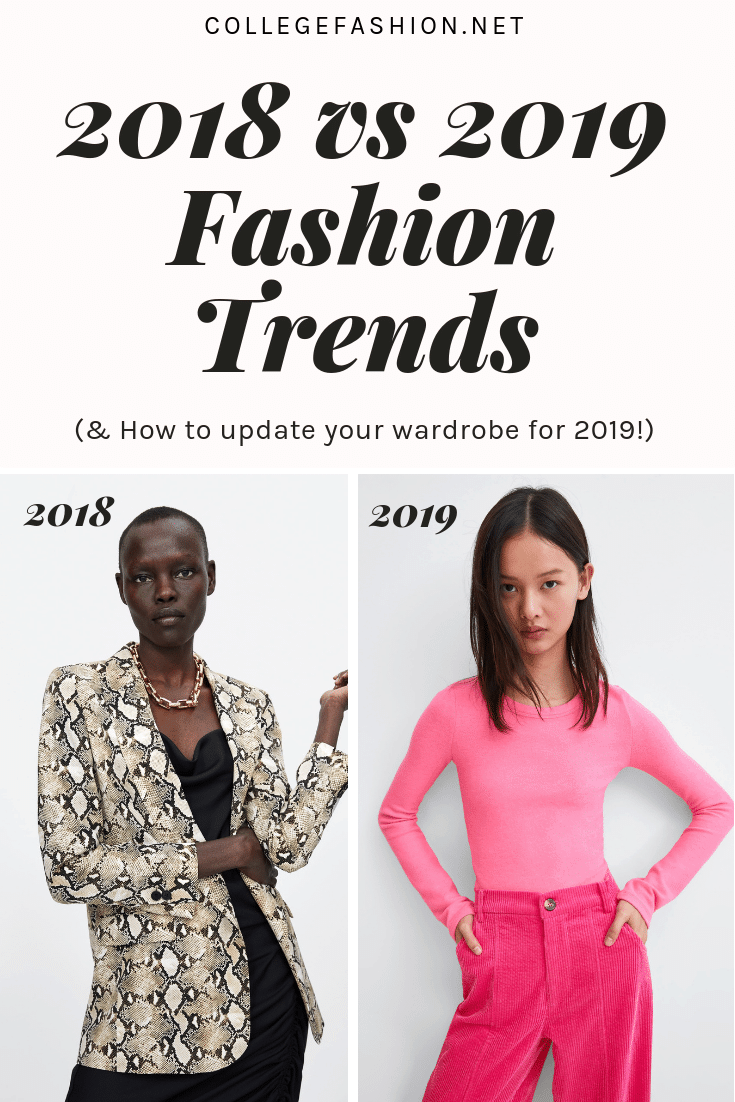 Just a few days ago, we waved goodbye to 2018, a year that – in terms of fashion – surely set itself apart from the previous years. 2018 showed us that "something borrowed" can really make the difference in your marriage to style. From bright, eccentric colors to roaring prints, 2018's throwback-oriented trends made a statement to be remembered.
Now that we're in 2019, everybody is waiting to see if their new year's resolutions will last, while us fashionistas are sitting on the edges of our chairs to see if our closets will be up to date with the latest trends! To help you get a head start, I'm showing you how to get the 2019 versions of 2018's hottest looks. (Later today, we'll have another article showing you exactly how to wear 2019's hottest looks, so stay tuned.)
So let's get to it! Below, I'll compare and contrast last year's looks with this year's updates. Here's to a very stylish new year!
The Trendiest Print: Animal Print (2018) vs. Tie Dye (2019)
With a loud blast from the past, animal prints became the absolute queens of the 2018 scene, stealing the limelight from anything that was not "extra." We've all seen them everywhere, from the classic, natural cheetah print to the fancy snakeskin print on a neon-colored background. Elegant and edgy, animal prints are the perfect solution if you want to stand out and be classy at the same time.
The animal print trend is definitely not going anywhere for 2019 (animal print forever!), however it might be overshadowed by the less classic but just as fun tie dye trend, which is posed to be huge this year.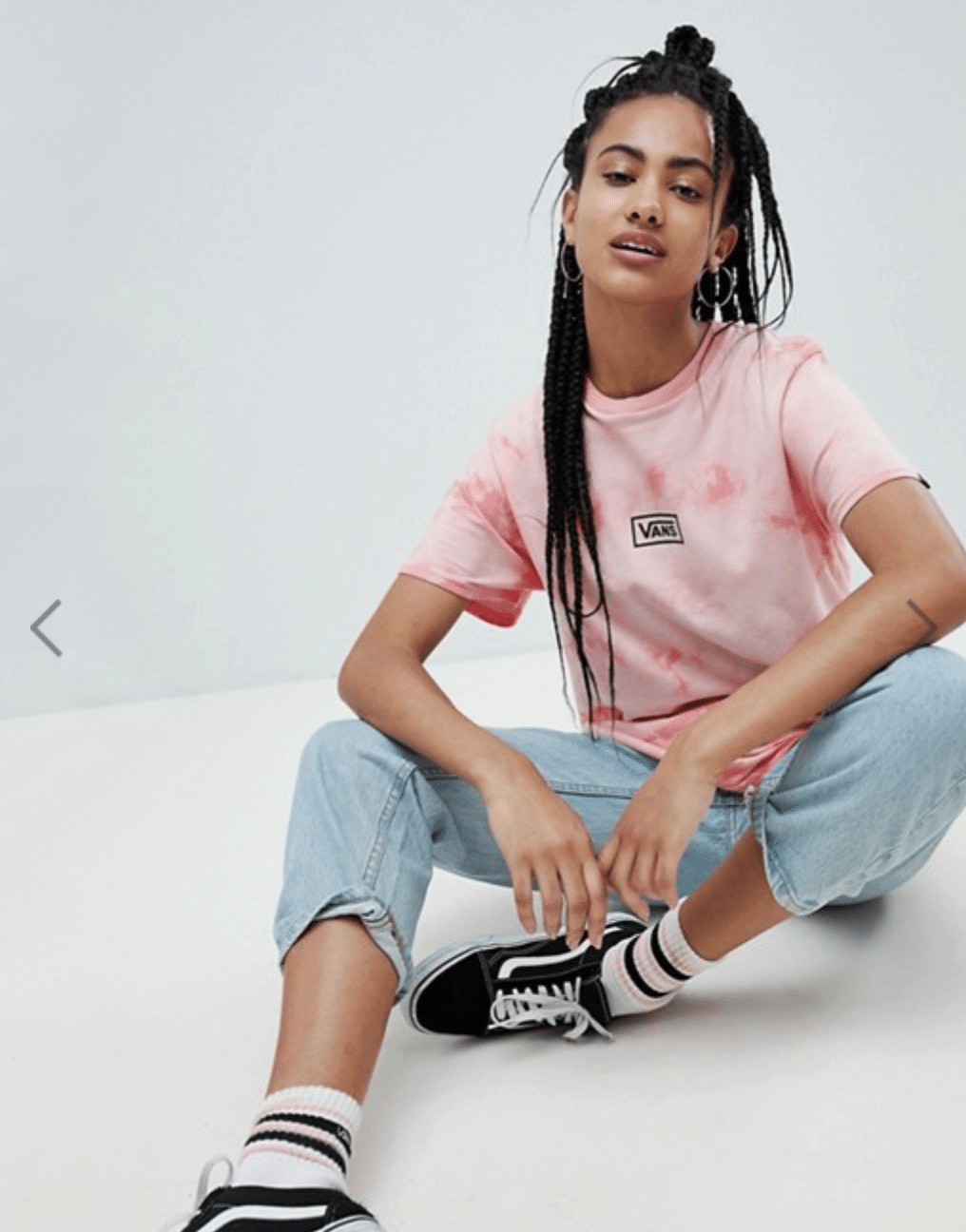 Who would've guessed, the super creative t-shirts with circular patterns that you used to make when you were little are now a thing again? They were all over the runways at the Spring 2019 shows, and will soon be seen in all of your favorite stores.
And if you don't own any tie dye items, don't worry! The internet pullulates with DIY videos to make you become the trendiest and most "hip" '90s baby of your school.
The Trendiest '70s Throwback: Flared Everything (2018) vs. Fringe (2019)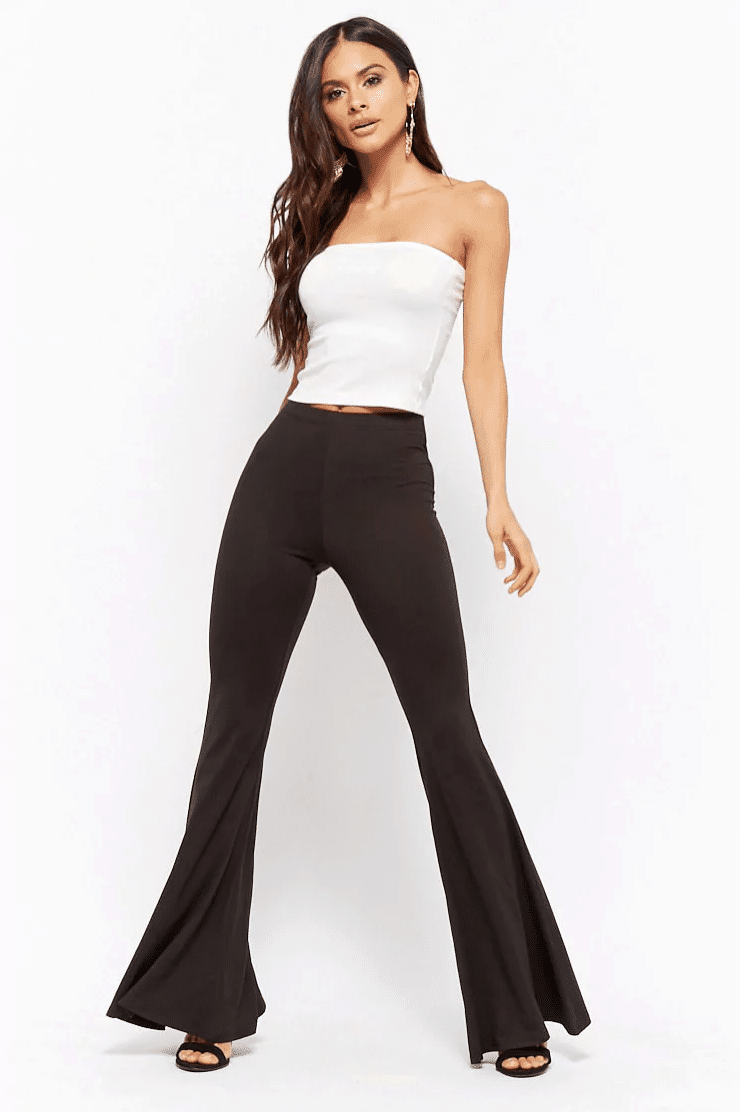 If you thought the '70s were long gone, 2018 came knocking at your door to prove you wrong. From flared denim jeans to flared blouse sleeves, the '70s throwback "cone-shaped" look entered the top three in the trend chart of the year. As we soon learned, this look could be tricky to style — wearing a flared pair of jeans with a flared blouse, for instance, could quickly veer into costume territory.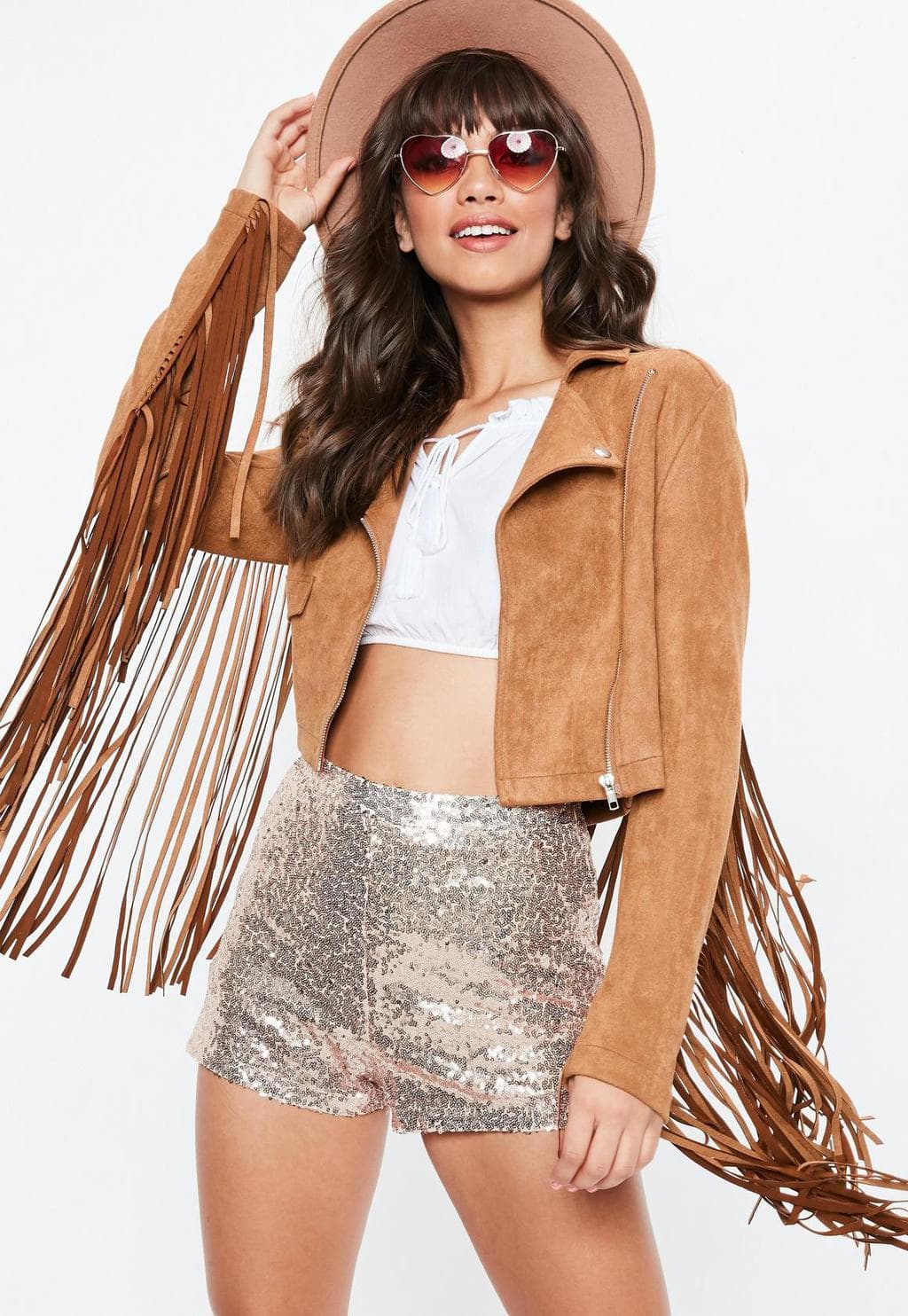 The '70s will remain an influence on 2019's looks, with flares still trending, but fringe moving in as the dominant look from the decade. Dresses, purses and even leather jackets will be adorned with fringe detailing in the months to come. This is an easier trend to pull off than flares, as you can control how much fringe you wear, or rock the trend in the form of an accessory. If your eyes are dreamy for Cher's style from the '70s, this is definitely your year!
The Trendiest '80s Look: Vinyl Pants (2018) vs. Neon Colors (2019)
As Kylie Jenner showed us a few months ago, you can be a barbie girl in a barbie world – made of plastic, vinyl pants are fantastic! Pink vinyl pants paired with a beige chunky turtleneck is an ideal outfit to give voice to the little princess inside of you, while still maintaining the appearance of a young adult woman. Vinyl pants are not the most practical of trends, we'll admit, and, well, they can be *loud* to wear. (The things we do for fashion.)
Those squeaky vinyl pants are sure to remain on-trend for at least a few more months, but these aren't the only items from the '80s we'll see everywhere this year. Runway shows everywhere confirm that neon colors are to be brought back in 2019. Forget the nuanced, soft pastel tints, and welcome with open arms bright fuchsia, green and yellow, or as I call them, "the highlighter colors". If you're not comfortable to literally glow in public yet, you can start small: a neon t-shirt or even neon shoelaces are enough to get you used to this amazing, happy trend!
The Trendiest Top Shape: Rock 'n' Roll Shoulder Pads (2018) vs. Puffed Shoulders (2019)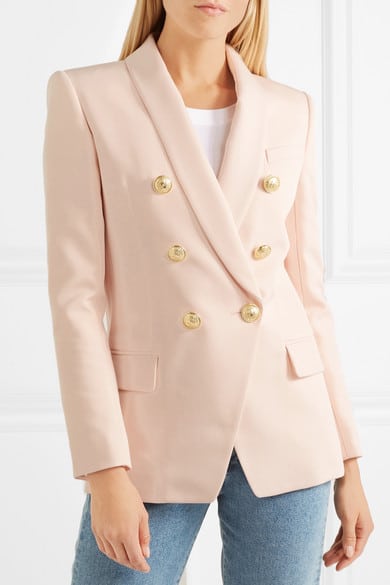 Padded shoulders entered the 2018 fashion scene as yet another nod to the past. Their edgy corners stole the spotlight from more sinuous lines, determined to bring out your Rock 'n' Roll soul. They highlighted the silhouette, gave a sharp twist to your look, and made you feel more self-confident. All hail the '80s power suit!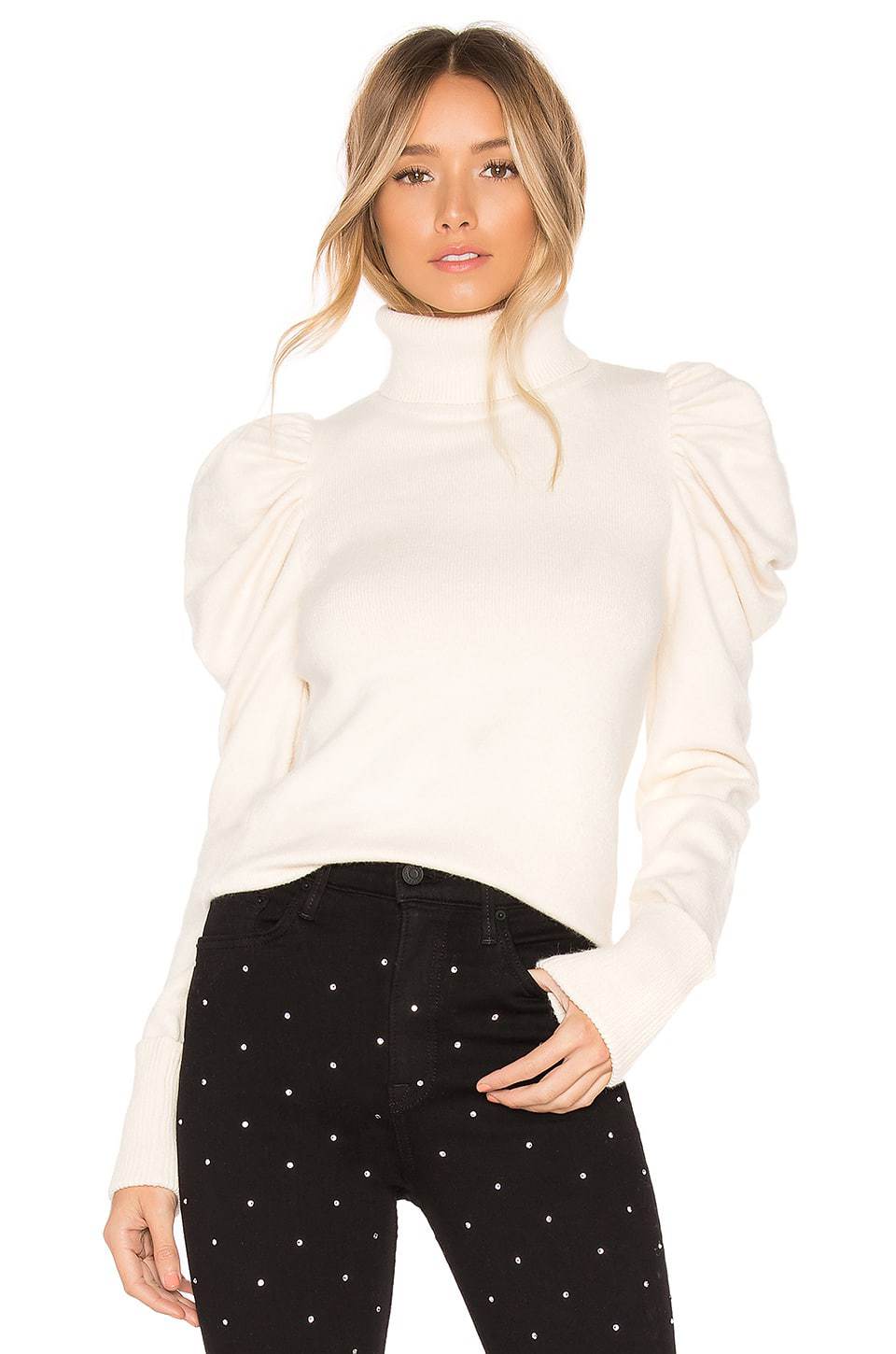 With a switch of gears from 2018, the new year proposes rounded, 1800's-like puffed shoulders instead of their 1980s padded sisters. Chiffon blouses are now at the center of attention and elegantly promote this soft and new trend. Romantic and graceful, puffed shoulders are a must-have for the spring season and its floral frenzy.
How do you think the trends compare?
If 2018 already proved to us its importance, 2019 is promising and aims at doing the same in some fun new ways. It's going to be a fantastic year for fashion.
And regardless of what designers dictate, remember that in the end, the style is yours. Get inspiration from what you see around, but don't feel like you have to follow the trends just because they're new. And whatever you do, don't forget to add a touch of your creativity. The perfect recipe for a stylish 2019 is just two words long: be yourself!