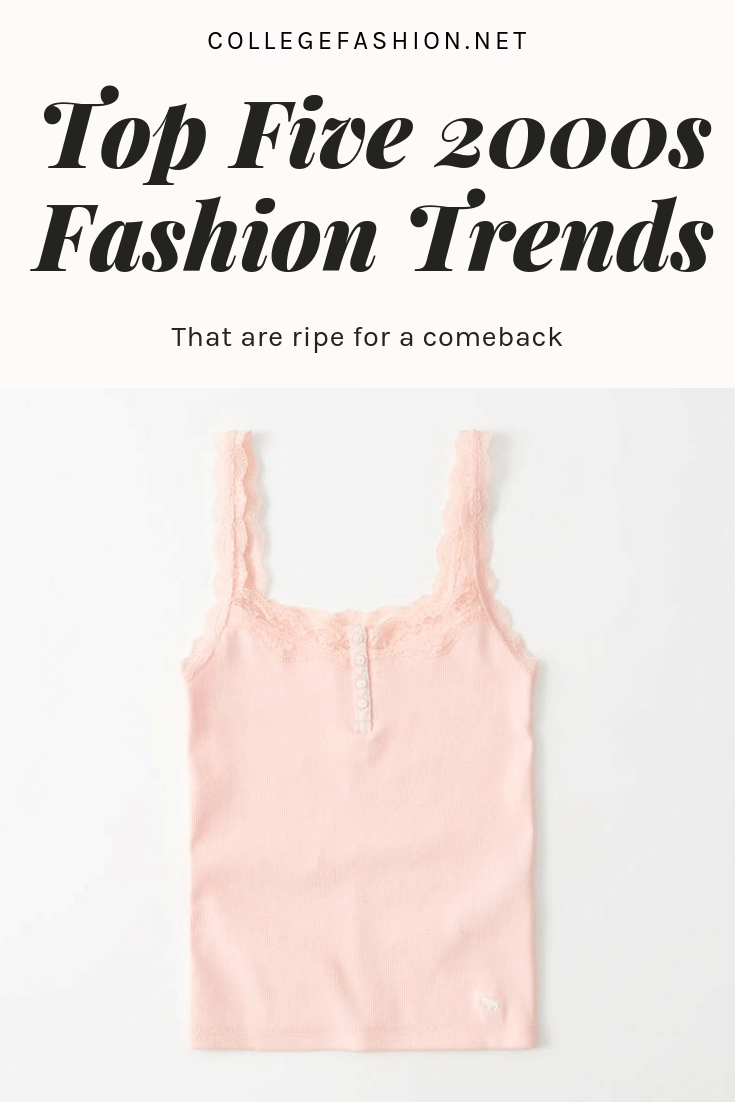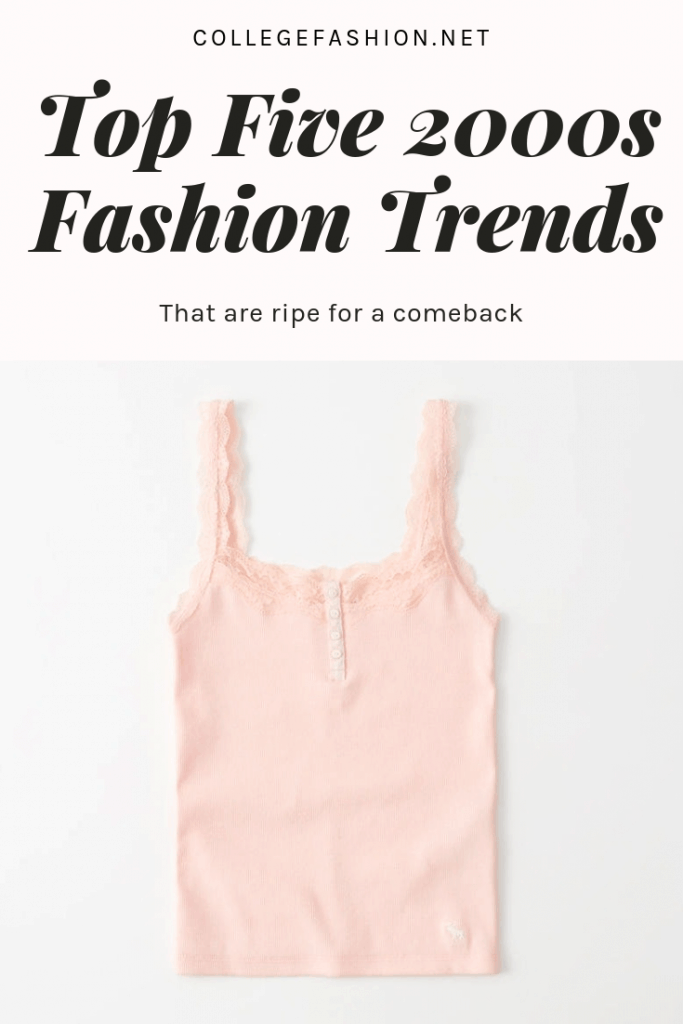 It's a well-known fact in the fashion world that everything in fashion is cyclical.
And, while we've seen our fair share of current trends inspired by clothes from the 20th century, we haven't seen as many inspired by early 21st-century fashions just yet.
But, in the (not so) deep, dark corners of the internet, 2000s-inspired trends are starting to make a comeback. And, I have to say that I'm not mad about it!
So, because I've been feeling a bit nostalgic lately, I decided to compile five of my favorite 2000s fashion trends into a list.
So, just sit back, pop The Dutchess (Note: Some videos/lyrics are NSFW) into your CD Walkman, and prepare to take a trip down memory lane!
1. Long, Tiered Peasant Skirts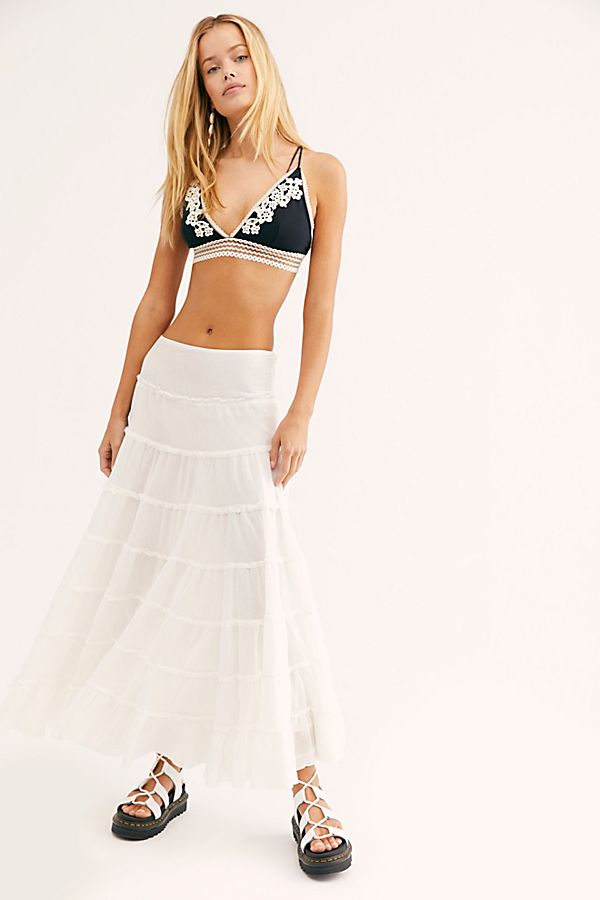 Skirt – Free People
If you were into the whole boho aesthetic of the 2000s (or just liked long, flowy skirts!), chances are that you loved the long, tiered peasant skirt trend.
Maybe you wore your skirt with a t-shirt and a thick belt slung over your hips for casual days. Or, perhaps you dressed it up with layered tank tops and a cropped cardigan for a more formal event. Either way, these fun skirts were definitely a 2000s must-have!
Recently, however, I've noticed this trend slowly coming back, although this comeback seems to be happening mainly amongst high-end retailers. But, I wouldn't be surprised to see it come into the mainstream during upcoming seasons!
2. Ribbed Tank Tops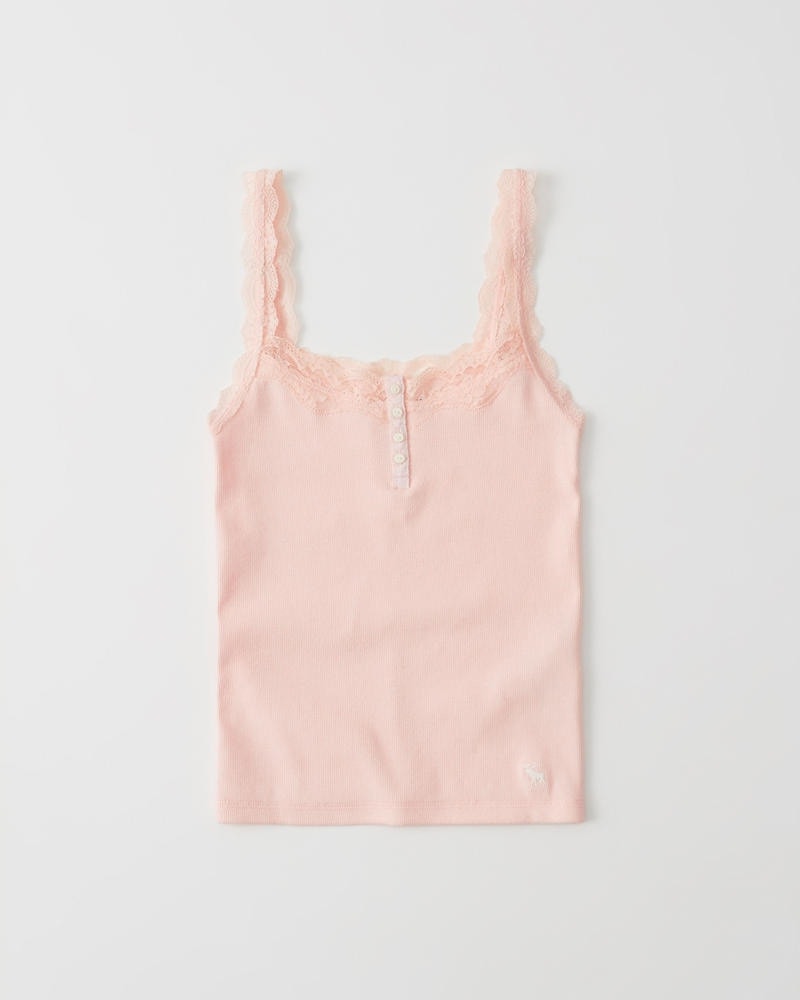 Tank Top – Abercrombie & Fitch
If you were anything like me in the 2000s, ribbed tank tops were your life. Seriously, though, they were so convenient! Whether you chose to wear them by themselves, under another top for added coverage/warmth, or, of course, layered with each other, there was (almost) nothing that you couldn't wear these tops with!
These powerhouse tanks came in every color under the sun. And, if you were really fashion-forward, you probably had some with lace trims and/or a henley neckline, like the one shown above.
Ribbed tank tops haven't started making a comeback just yet. But, as far as I'm concerned, they'd look great layered under of-the-moment off-the-shoulder and cropped tops. So, fashion brands, what are you waiting for?!
3. Henley Tops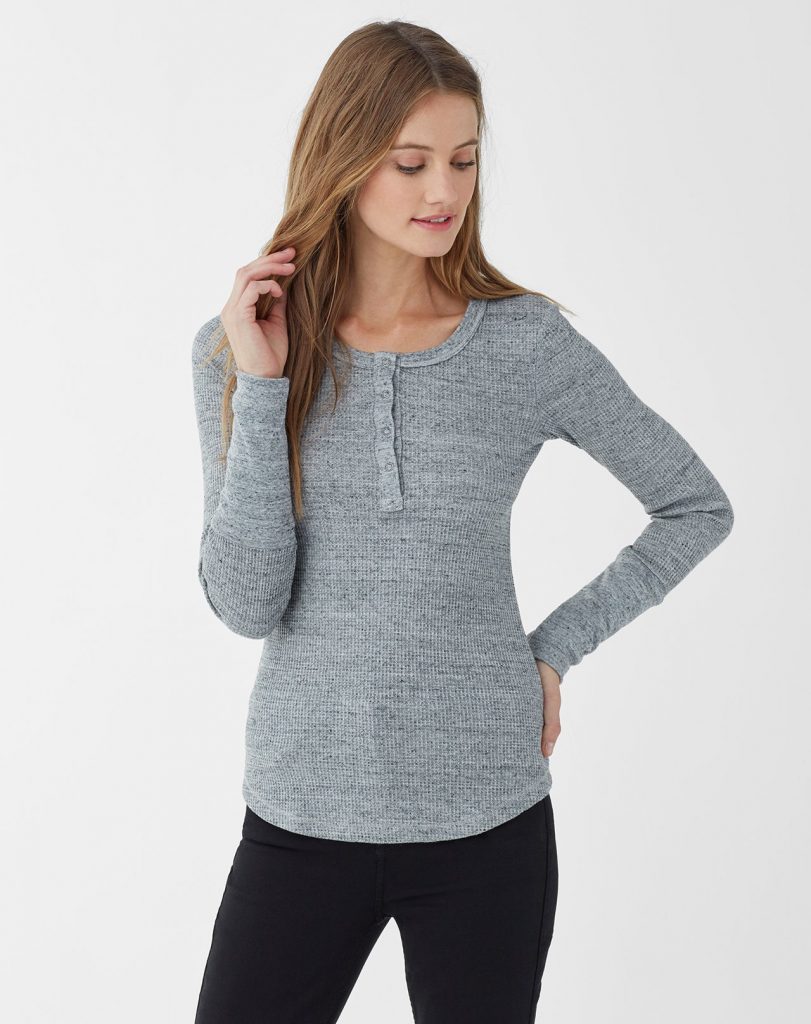 Henley Top – Splendid
I almost forgot to include henley tops in this list, which is a little hard to believe, seeing as how I still have a pale pink Juicy Couture floral-printed one that I absolutely refuse to get rid of for nostalgia's sake!
However, henley tops are one of those trends, which, while plenty popular at the time, don't seem to get as much recognition nowadays. Perhaps this is because they were considered more of a casual wardrobe basic than a high-fashion statement.
Either way, though, I think that henley tops would fit in perfectly with today's athleisure movement, as they were comfortable and easy to wear. They also came in a variety of styles, from long-sleeved thermal versions to lightweight tank tops.
4. Denim Capri Pants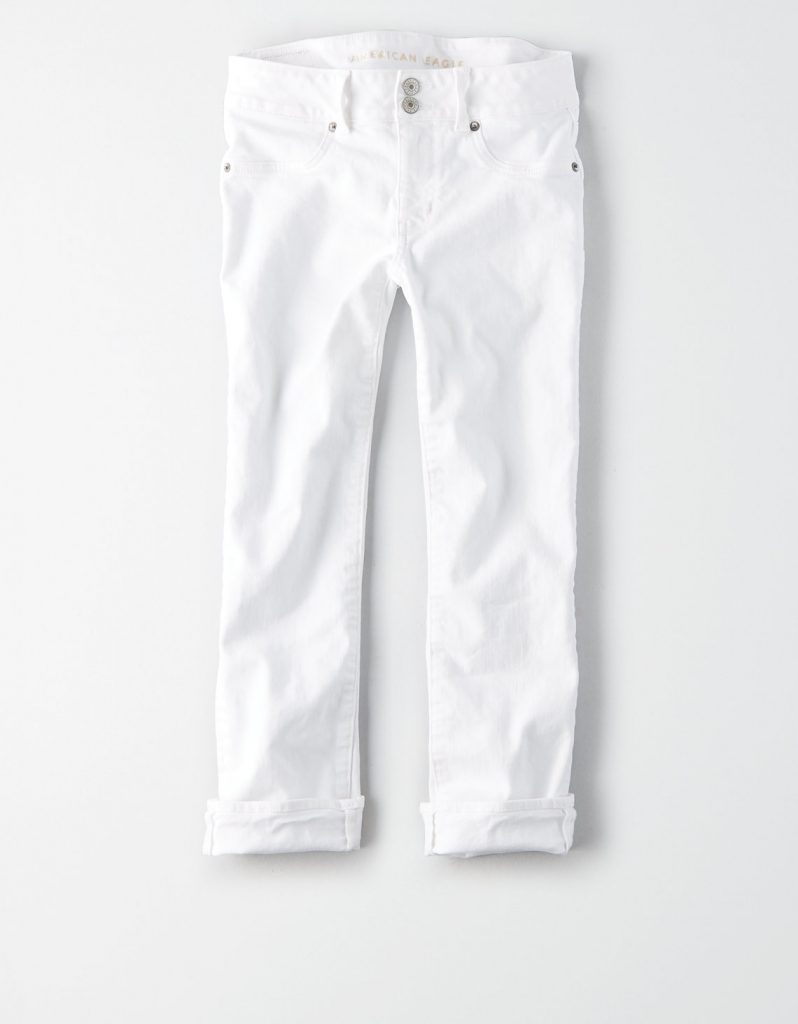 Denim Capri Pants – American Eagle Outfitters
When I talk about denim capri pants, I don't mean classic ankle-length skinny jeans or even mom jeans rolled up a few inches. No–I mean the fitted-through-the-leg, cropped-at-mid-calf jeans that you wore all through the spring and summer. (Bonus points if they had a huge cuff!)
If you were super into denim capri pants, like I was, then you knew that they were the perfect companion to your multi-colored graphic tees, skinny scarf belts, and logo sweatshirts from Abercrombie/Hollister/American Eagle. (Side note: I just realized how much more colorful things were back then! Why can't it still be this way?!)
Personally, I think that denim capris are ripe for a comeback! I mean, you have to admit that they'd look pretty cool with the oversized tops of today! (Not to mention that they were great for those awkward couple of weeks between Winter and Spring, and again between Summer and Fall, when no one really knows what to wear.)
5. Polo Shirts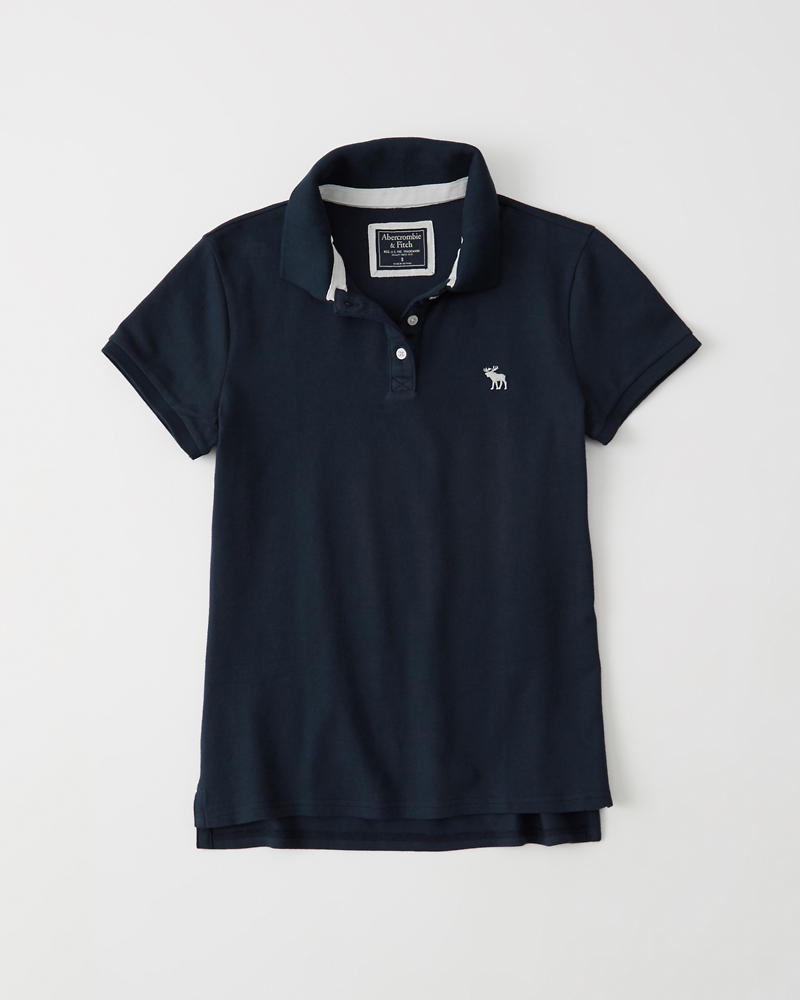 Polo Shirt – Abercrombie & Fitch
If your style is very preppy, then perhaps you still consider polo shirts to be a part of your daily wardrobe; they are a classic, after all! However, there was once a time when polo shirts were all the rage in fashion. And, practically everyone had one, regardless of whether they actually considered themselves to be preppy.
Whether you wore them by themselves, or layered with each other or a ribbed tank, these prim styles were the perfect way to look polished and put-together without having to think too much about it.
And, good news for lovers of all things prep: Slowly but surely, I've noticed polos coming back into style! If you want to make these classy shirts look modern, try wearing them on their own with a full midi skirt and espadrilles for a dressed-up look, or with denim cut-offs and flat mules for something a little more casual.
What do you think?
Do you want to see any of the 2000s trends on this list make a comeback? What other trends not mentioned here would you like to see become mainstream again? How did you style your favorite 2000s pieces back in the day?
Let me know in the comments!