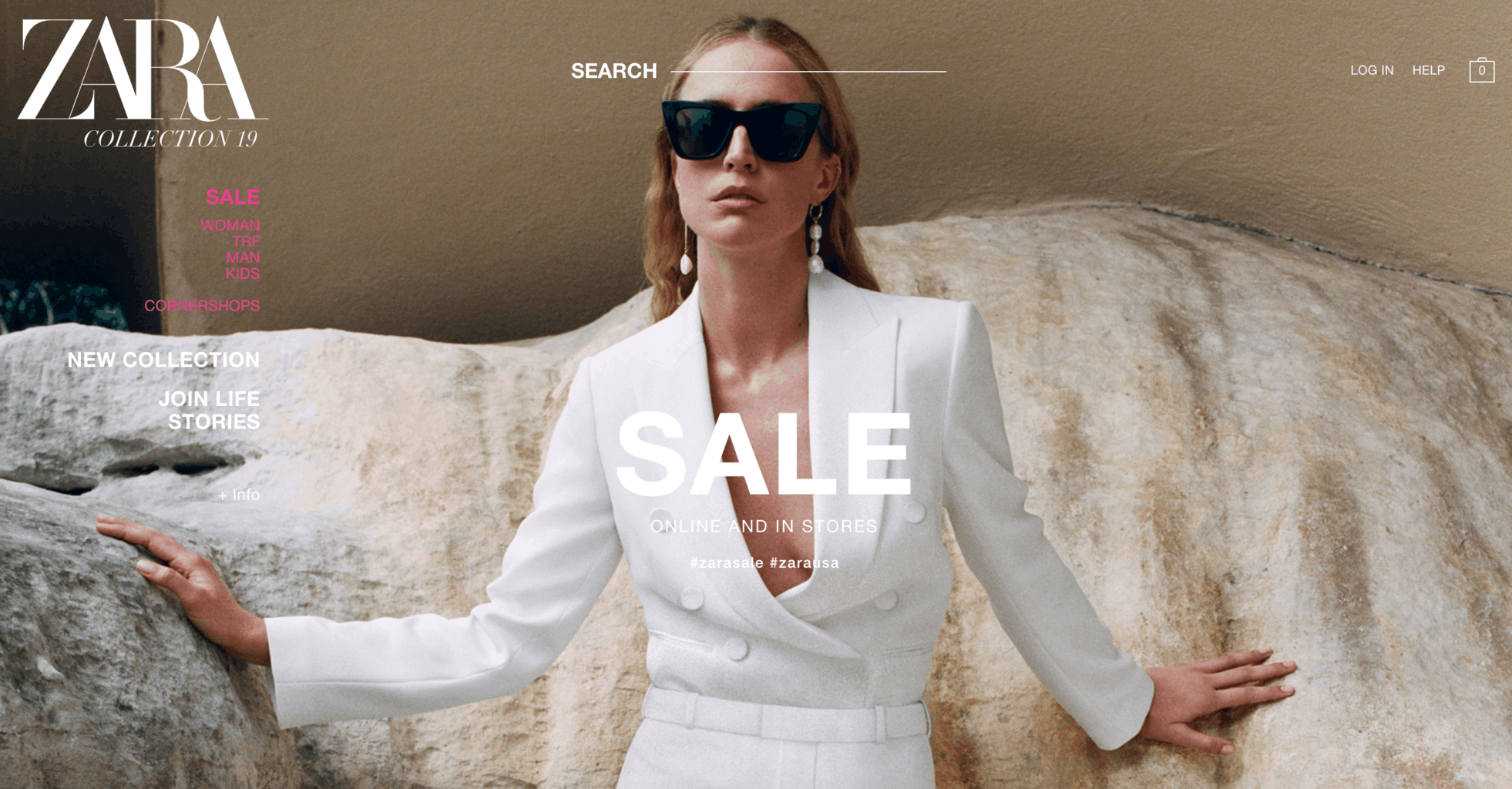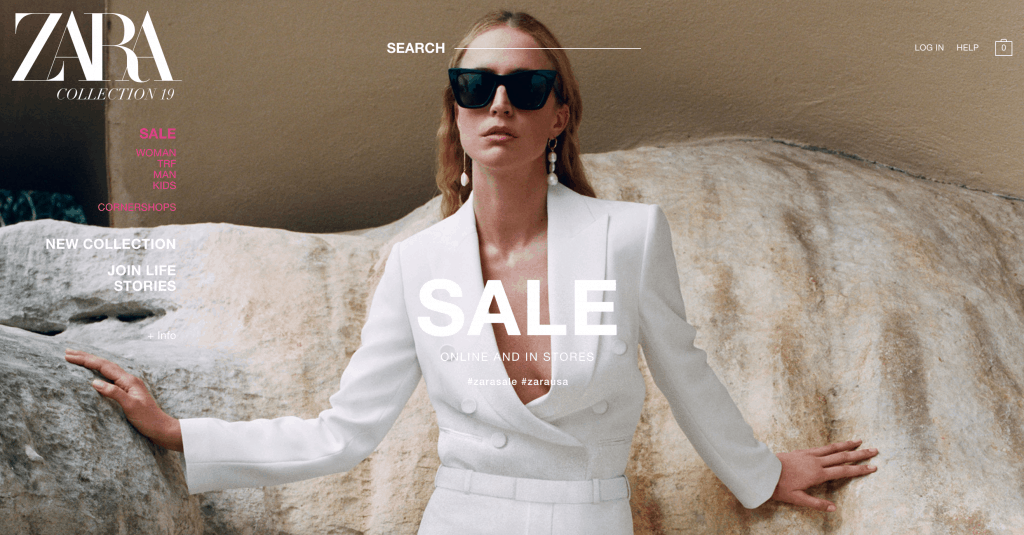 Sales can be stressful. Between the line for the fitting room, the line to pay and the general sense of chaos around the store, it's not a comforting situation for most.
Luckily, I went ahead and did the hard part for you! I shopped the Zara sale 2019 and found the most on-trend pieces and the best deals, so you don't have to.
If you weren't aware, Zara is currently having a huge sale on most of their merchandise. The sale runs until late August, but it's always better to shop early.
Before we get to the sale, a couple of pro tips:
First, these items are all available online, but if your size is sold out, find the reference code for the item (which looks like 0000/000/000), call your local Zara and ask them to check the item for you. They'll be able to tell you if they have it in their store, or which other stores carry it.
Another tip is to take advantage of Zara's generous return policy, which does apply to sale pieces! You have 30 days to return or exchange any items that you purchase, online or in-store.
Now for my sale shopping experience!
Hair Clips and Accessories
We're starting from the top and working our way down!
Hair clips are all the rage right now. Zara has such a great variety of different hair clips, hair accessories and jewelry that are very on-trend and very reasonably priced (starting at $8!).
Shell motifs are a huge trend in jewelry right now, and these earrings are an easy way to hop on the trend without spending too much.
Products: Drop Earrings, Shell Earrings, Shell Drop Earrings, Acetate Clips, Sparkly Clips, Printed Headband
Graphic Tees
Graphic tees are a college style essential! They're an easy piece to throw on with any kind of casual outfit — or even to dress down an upscale piece like a blazer or skirt. Plus, they can show off your personality or showcase an art piece or celebrity that you like.
The graphic tees in the Zara sale range from $6-$13, and they also have some great basic tanks and tees from $4!
Products: Festival T-shirt, Floral T-Shirt, Disney T-Shirt, Good Times T-Shirt, Big Bang Theory T-Shirt, A-peel-ing T-Shirt
Sundresses and Rompers
Sundresses are a staple of any summer wardrobe, and there are quite a few options on sale at Zara. There are so many different styles available and the prices range from $23-$30, making this the perfect time to stock up!
Products: Belted Dress, Rose Dress, Printed Romper, Palm Leaf Dress, Floral Romper, Plaid Dress
Skirts
Skirts are must-have parts of any summer wardrobe, and Zara has you covered with a variety of midi, mini and denim skirts. They also have some cute skorts and some office-ready pencil skirts. The sale skirts range from $12-$30, depending on the style.
Products: Printed Skort, Leopard Midi, Polka Dot Skirt, Denim Skirt, Red Printed Midi, Floral Midi
Must-Have Pants
Pants are a must-shop for me during a sale — the regular prices can get quite expensive, which isn't ideal for a college budget. Luckily, I found tons of cute pants at the Zara sale 2019, ranging from $20-$25, and even some biker shorts (super trendy!) for $13.
The best part is that these prints and styles are trendy right now! Sage green is a very trendy color for the summer, and these pants are lightweight and breezy. Cargo pants are a street-style must-have, and you can wear them right into the fall.
Products: Striped Pants, Cargo Pants, Biker Shorts, Flared Printed Pants, Slouchy Striped Pants, Cargo Pants with Belt
Summer Sandals
Zara is always my go-to for affordable shoes, even when they're not on sale (but it's nicer when they are!).
Zara is definitely the place to go for the trendiest sandals and shoes for the season, and almost all of them are on sale! The sale shoes range from $25-$60.
Products: Sporty Sandals, Woven Mules, Woven Heels, Shell Sandals, Strappy Slides, Snakeprint Mules
Trendy Bags
Bags are another category that I love to shop at Zara – they're always on the ball with the trendiest bag styles. They're reasonably priced even when they're at regular price, but when life gives you a sale, buy the trendy bag you've been eyeing. The bags start at $20, which is a great price for a trend piece.
I actually had a hard time narrowing down the top 6 cutest bags that I found, but it came down to the trends that have been huge this season: woven bags, beaded bags, and mini-city bags. And of course, I had to include a belt bag.
Products: Woven Shopper, Mini City Bag, Mini Woven Bag, Animal Print Handbag, Beaded Bag, Animal Print Belt-Bag
Blazers and Coats
I saved the fall pieces for the end, but they should not be forgotten!
Smart shoppers know to shop out of season for the best deals. Blazers and coats are all at $40, down from original prices of $80-$120, so there are great deals to be found.
Products: Blazer with Rolled Sleeves, Tailored Blazer, Tuxedo Blazer, Black Coat, Tweed Coat, Oversized Coat
Fall Knits
My last essential to shop during the Zara sale 2019 is fall knits! They have some really great ones at fantastic prices, ranging from $8-$20.
I know summer is not the ideal time for sweaters, but fall will return before you know it, and summer nights do get chilly!
Products: Knit Sleeved Sweater, Beaded Sweater, Double Poetry Sweatshirt, Cropped Sweatshirt, Knit Sweater, Mock-Neck Sweatshirt
What do you think?
Will you be shopping the Zara sale? What are your must-have items from the sale? What did you think of my Zara sale 2019 picks? Tell me everything in the comments section.