Photo by J.Ota
I've received many emails lately asking about what shoes are the best for college. Since I have three years of college shoe-shopping behind me, and countless friends who love their footwear as well, I think I'm qualified to talk about this!
Since there are a many types of footwear that a college girl needs in her closet, I'm going to do a series of articles on this subject as part of back to school shopping week, rather than covering them all in one huge article.
Casual Boots For College Girls
Today I want to focus on casual boots that you can wear every day – from classes to extracurricular's and even out to parties. These boots are very chic but still functional. And no, I'm not talking UGG's.
Casual boots have been a huge fashion trend for years, and they're still hot today. Boots add sophistication and interest to even the most basic jeans and tee outfit. They can make you taller, keep you warm, or just look cute!
What types of casual boots are "in" right now, and which ones are the best for college girls? I'll answer those questions and more in the next few paragraphs!
Runway Inspiration – Trends in Boots For Fall 2008
Here are some of the different causal boots that we saw on the runways this season. Designers used boots in many of their fall 2008 looks, and they were the most popular footwear choice by far.
The funny thing about this year, though, is that there wasn't one main trend that stood out. Boots of all sizes, styles, and colors showed up on the runways, each as trendy as the next.
This is great news for you, because it's really up to you which style you like the best!
Check out the photos for some runway inspiration, and don't forget that you can enlarge the pics by clicking on them to see some more detail.
Ankle Boots: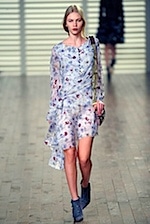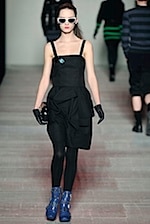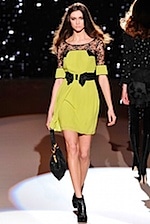 From Left: Chloe, Marc by Marc Jacobs, Temperley London
Knee-high Black Patent Leather Boots: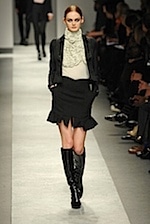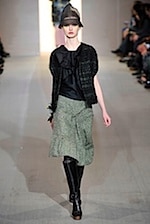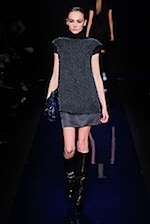 From Left: Givenchy, Marni, Costume National
Western Boots & Fringe Details: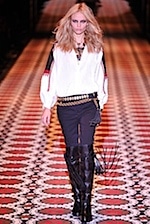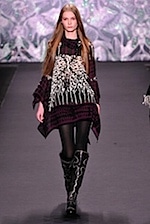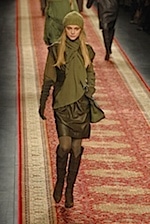 From Left: Gucci, Anna Sui, Hermes
Boots Made of Suede & Soft Fabric: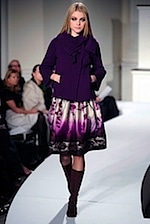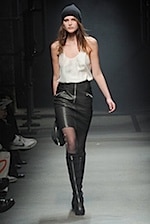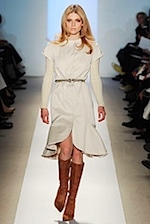 From Left: Oscar De La Renta, Alexander Wang, Tuleh
Boots For College Girls
Now that you've seen the runway looks, lets start translating the latest trends into something a college girl can actually wear.
When you're walking around campus and doing a million things in one day, you need shoes that will meet certain standards!
Here's a list of the criteria I used to pick boots that would work for college:
Boots Need To Be:
Comfortable to walk in – this means no 6 inch heels, stilettos, or extremely pointy toes.
Durable – we need boots that won't fall apart after three wears, or that can't be walked around in for more than an hour!
Cute and wearable – college girls need boots that are stylish but can work with many different outfits. We want versatility with our clothes, and a studded pair of bright red snakeskin boots is not going to cut it!
Not overly expensive – $250 dollars is the top price a college girl will probably pay for a pair of boots, and even that may be way too much for many.
With those criteria in mind, here are some of my favorite options for cute and casual boots for fall:
Knee-High & Shiny Boots:
Womens Dana High Leg Boot 2 ($127.99), Womens Supreme Boot ($159.99), Womens Ascot 1 Boot ($249.99)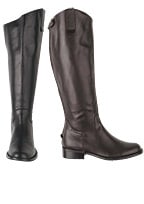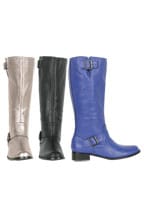 Womens Penelope Boot ($223.19), Emily Riding Boot ($39.99), Mackenzie Boot ($89.50)
Suede and Faux Suede Boots: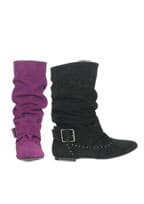 From Left: Womens Emily Boot ($199.19), Style&co. "Snappy" Ankle Boot ($119.00), Sabrina Boot ($69.50) From Left: Suede Flat Boots ($39.99), Suede Slouch Boots ($29.99)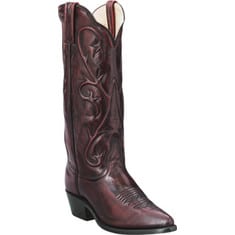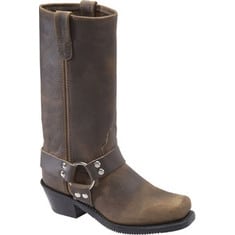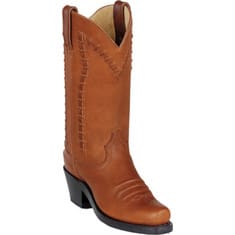 From Left: Dan Post Boots Mignon ($159.00), Double H 12″ Harness Boot ($155.95), Durango Boot – Peanut Oil Tan ($115.95)
Ankle Boots: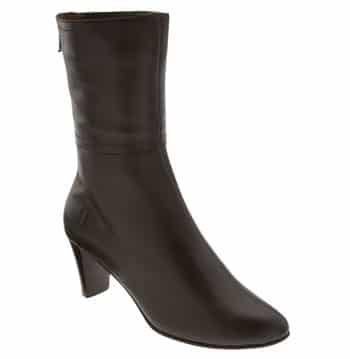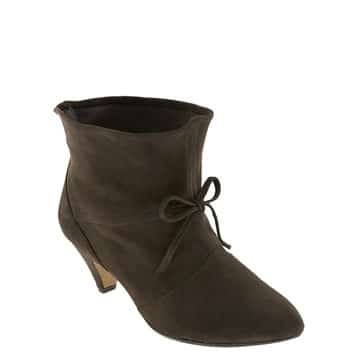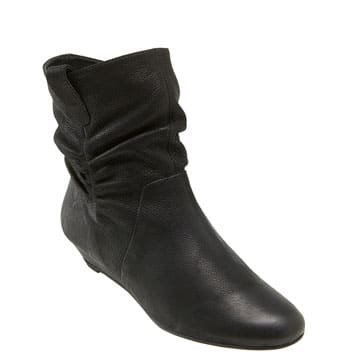 From Left: VANELi 'Anny' Ankle Boot ($169.95), Jeffrey Campbell 'Cherry' Ankle Boot ($109.95), Steven by Steve Madden 'Insist' Ankle Boot ($148.95)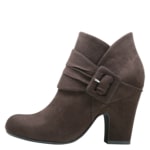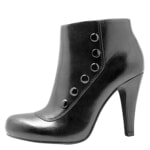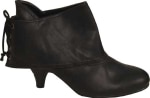 From Left: American Eagle Maddie Ankle Boot ($37.99), Madison Button Ankle Boot ($34.99), Ash Black Boots ($44.00)
What Do You Think?
Now that you know what boots are the hottest for fall, and have seen some cute and affordable options, it's up to you to do the rest! Which types of boots do you like best? Are you going to buy some for fall?
Let me know what you think by leaving a comment below, and don't forget to check back here over the next few days for more back to school shopping, fall fashion trends, and shoes for college.