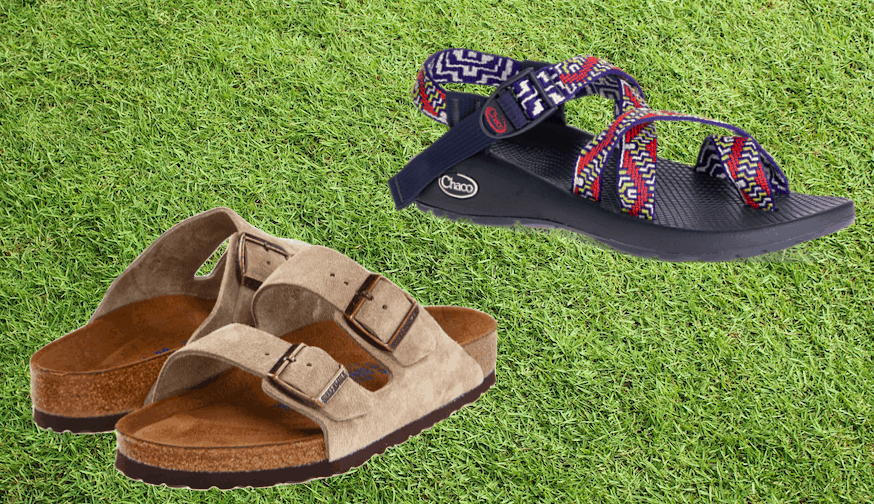 Hopefully by now you've finished your finals, packed up your dorm, and have headed home for a much needed summer break. It's time to relax, maybe work, and have fun with the warm weather.
Recently I've been seeking out a pair of sandals I can wear for the whole summer, so I'm willing to make an investment. After lots of research, I've narrowed it down to two choices: Birkenstocks & Chacos. I'm going to list out the pros and cons to each (just like I did with Hunter Boots vs. Bean Boots and Converse vs. Vans) so we can decide which is the best choice for you – and me!
Related post: How to Wear Birkenstocks (Styling Guide & Outfit Ideas)
Pros of Birkenstocks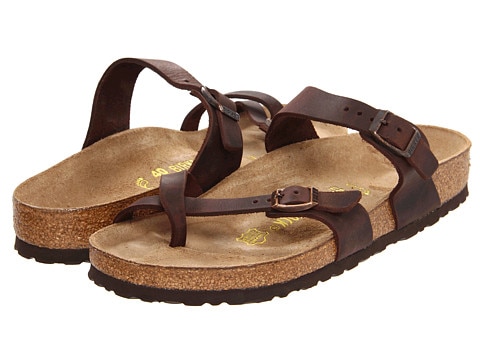 Birkenstocks have been made since 1774. They have and always will be "Made in Germany". With a "a high level of hand-crafting" and "the use of select, high-grade, long-lasting materials", Birkenstocks are shoes that are made to last forever.
Pro: Not only does Birkenstock hold their products to high quality standards, but the materials they use are also environmentally friendly. Birkenstocks have been actively environmentally friendly for the past 30 years and continue to use green methods like reduction of energy use (they have reduced their energy use by 90%), and using adhesives for their shoes that are 95% environmentally friendly.
Birkenstocks can be purchased from many stores, online and in person, like Urban Outfitters, Free People, Journeys, Nordstrom, Zappos, and Birkenstock.com. Depending on the style, Birks range from about $70 to $140. These summer shoes are on the pricey side, but they last forever because they're made to, and Pro: they are made to contour to your foot for ultimate comfort.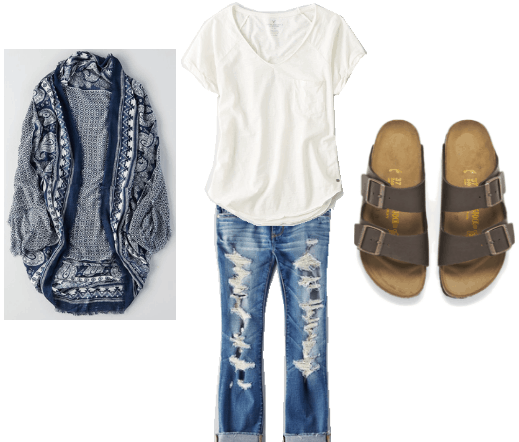 Products: Poncho, T-shirt, Jeans, Birkenstocks
There are a ton of outfits that pair well with Birkenstocks, but for summer break we're all about being relaxed and comfy. Here, I put together a casual look with Birks. It channels the shoe's bohemian roots with ripped jeans and a laid-back poncho sweater.
Pros of Chacos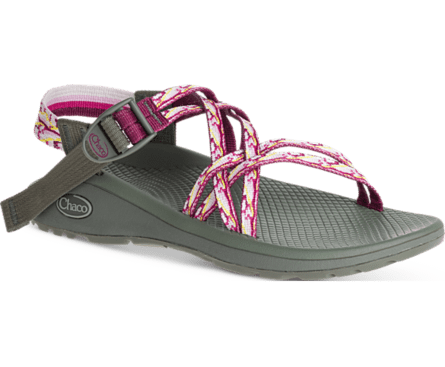 Chaco was founded by Mark Paigen, "a Colorado rafting guide", who created the classic "Gecko" sandals, the "Ultimate Sport Sandal". Pro: These sandals boast maximum "comfort and durability" with suction-padded soles for those who are the outdoorsy type.
Chaco pricing usually ranges from about $80 to $130. Like the Birkenstocks, these sandals are expensive, but they really last with the purpose of being used for summer adventuring. They're also built with style in mind: Pro: Chacos are completely customizable with 5 different sandal styles that incorporate bright colors and fun prints.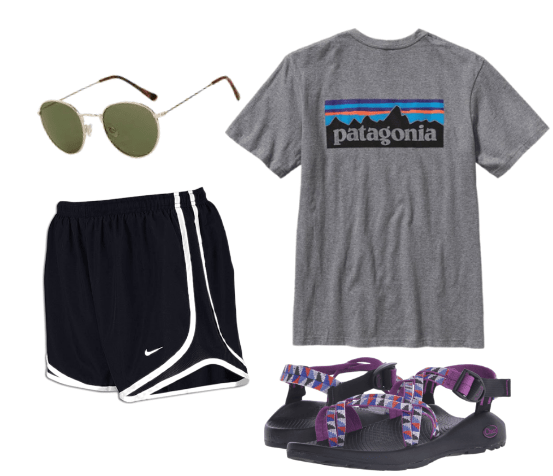 Products: Sunglasses, Shorts, T-shirt, Chacos
It's time to get super casual and functional for a day of camping or adventuring outdoors. Here is a utilitarian summer look that includes the ZX/2 Chacos in a fun color.
Cons for both: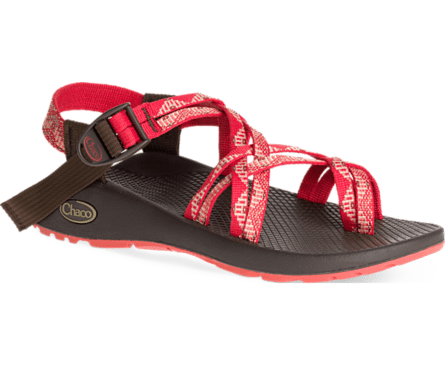 The only con I can find for these sandals is that they are both expensive. I think both shoes are great for the summer, and if you're willing to splurge on both, I vote that you go for it!
Overall, if I have to choose, I think the Birkenstocks are the way to go because they are more formal looking than the utilitarian Chacos – you can wear them with nicer outfits than you could the Chacos, making them a more versatile addition to your closet. However, if you're going to be doing lots of trekking and adventuring, the Chaco is the better pick.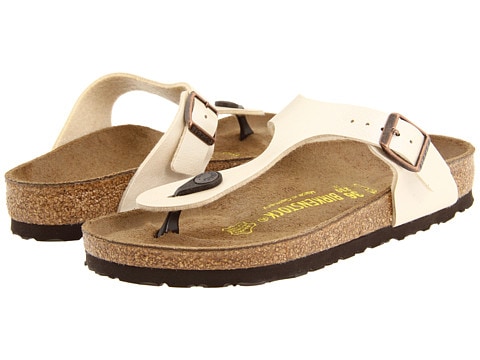 Your thoughts?
What do you think about these shoes? Would you rather invest in the Chacos or Birks? Let me know!