The weather is beginning to get warmer, and that means it's finally okay to transition from pants to skirts and dresses without having to worry about freezing our legs off. (Thank goodness.)
I found an inexpensive striped jersey dress and decided to come up with three ways to style it — all under $100. (This list is not exhaustive, but it'll get you started.)
Look 1 – $ 97.78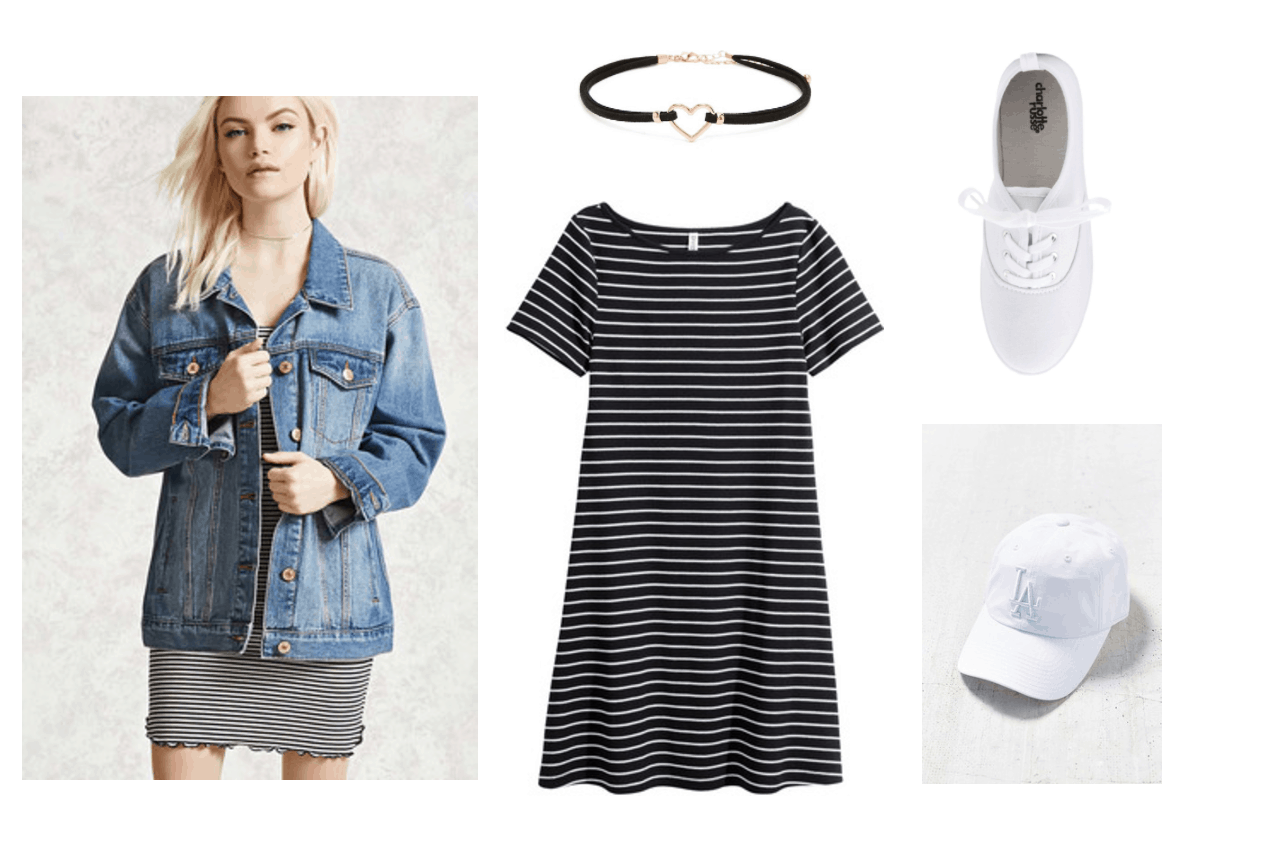 Products: Dress – H&M, Jacket – Forever 21, Sneakers – Charlotte Russe, Necklace – Forever 21, Hat – Urban Outfitters
Yes, it's the denim jacket again. This trend isn't going anywhere, so wear your fave jacket before it gets too hot! I paired the outfit with a black choker (also very in right now), sneakers, and a white hat. This look is simple and quick to put together, which is a plus for getting dressed for those morning classes.
Look 2 – $86.89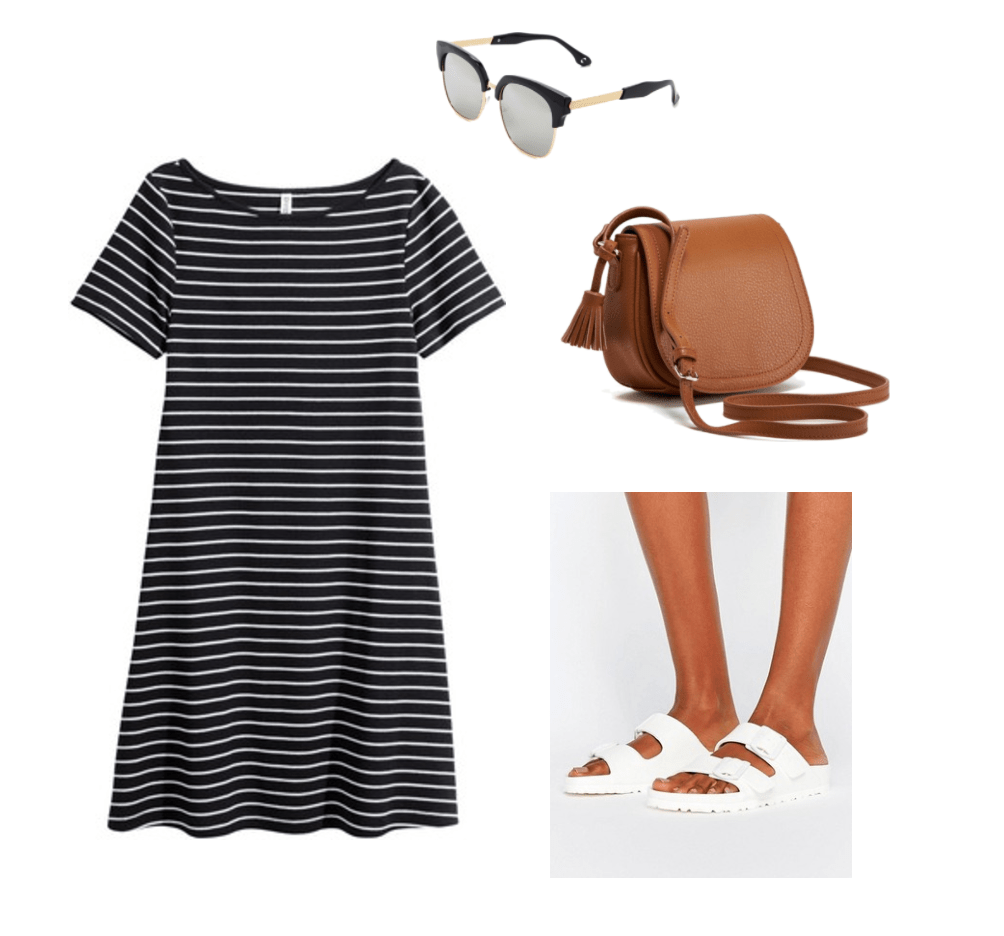 Products: Dress – H&M, Shoes – ASOS, Sunglasses – Forever 21, Bag – Old Navy
For those lazy days, coffee-runs, or grocery shopping trips, this look is totally effortless yet fashionable. Pair the dress with some footbed sandals, a handy purse, and some cool shades, and you're good to go!
Look 3 – $97.79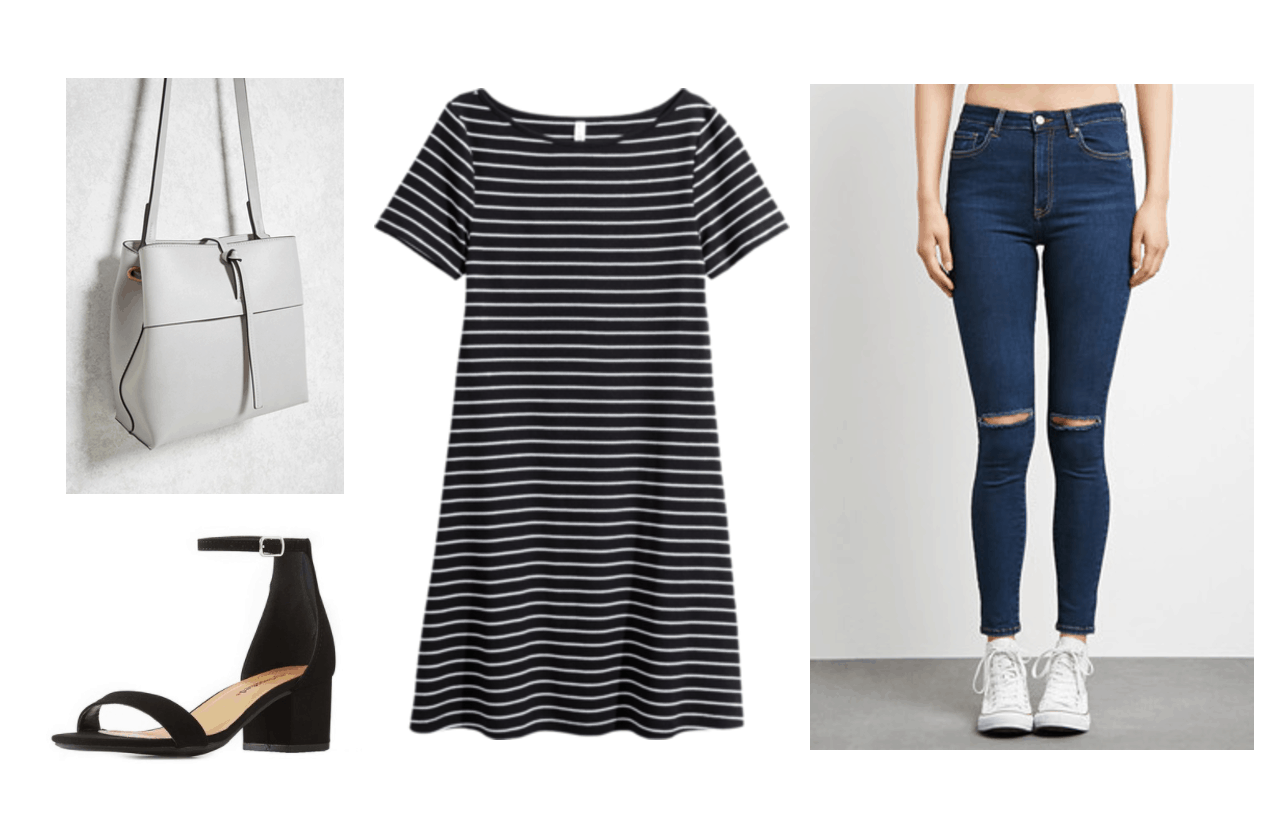 Products: Dress – H&M, Jeans – Forever 21, Shoes- Charlotte Russe, Purse – Forever 21
This is more unconventional, but your dress can double up as a shirt. (Roll up the bottom and tie it into a knot, and you have yourself a cropped top, or you can tuck the dress into the pants.) I styled it with jeans, sandals, and a purse to dress up the look and make it more chic and sophisticated.
What Do You Think?
Which outfit is your favorite? How would you style a jersey dress? Leave your comments below!