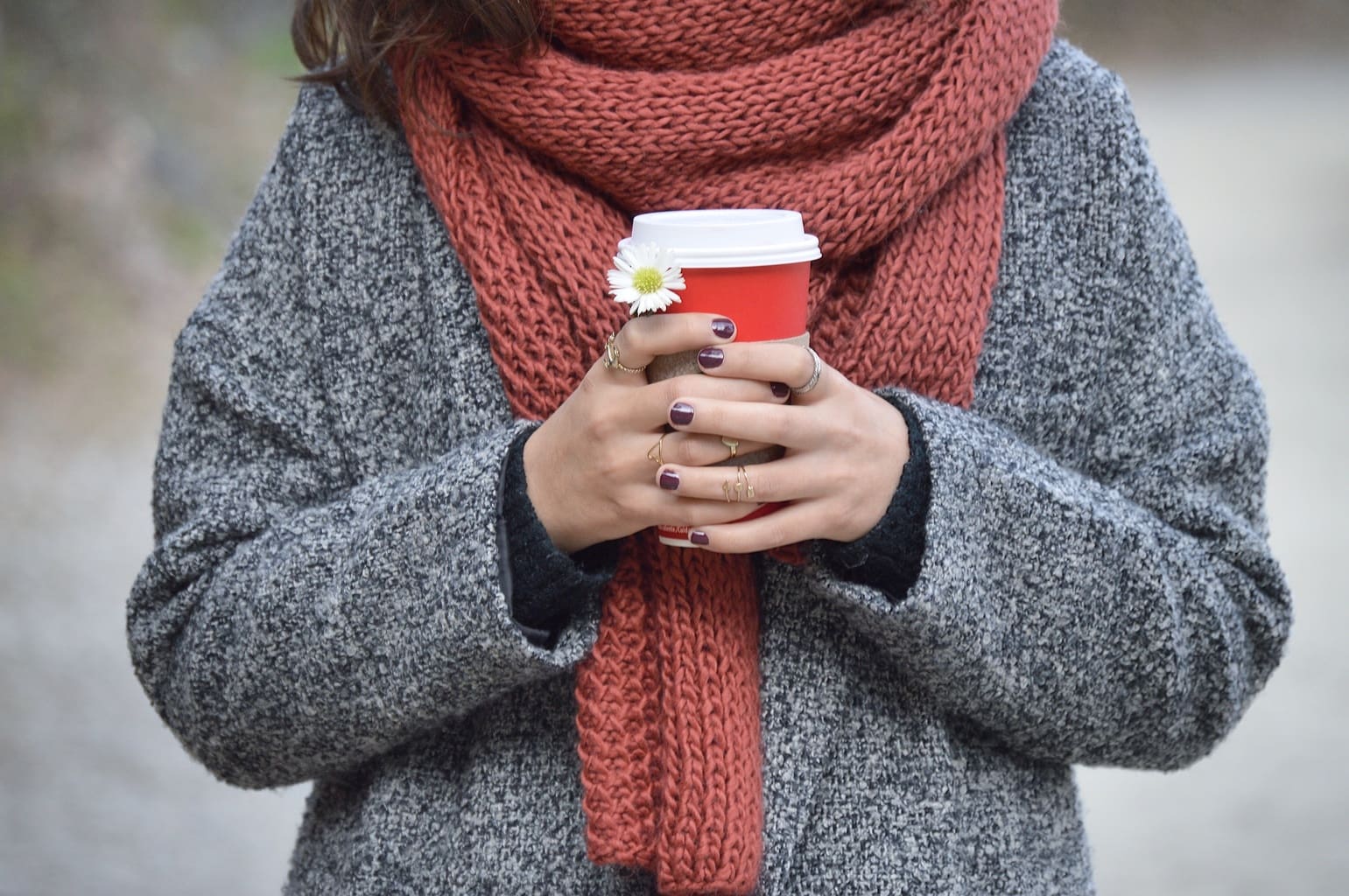 Yesterday, March 20th, marked the first day of spring, but unfortunately the weather across the United States still has us shivering as we walk to our classes. Here are three looks to keep us warm as we transition from winter to spring.
Look 1 – $93.97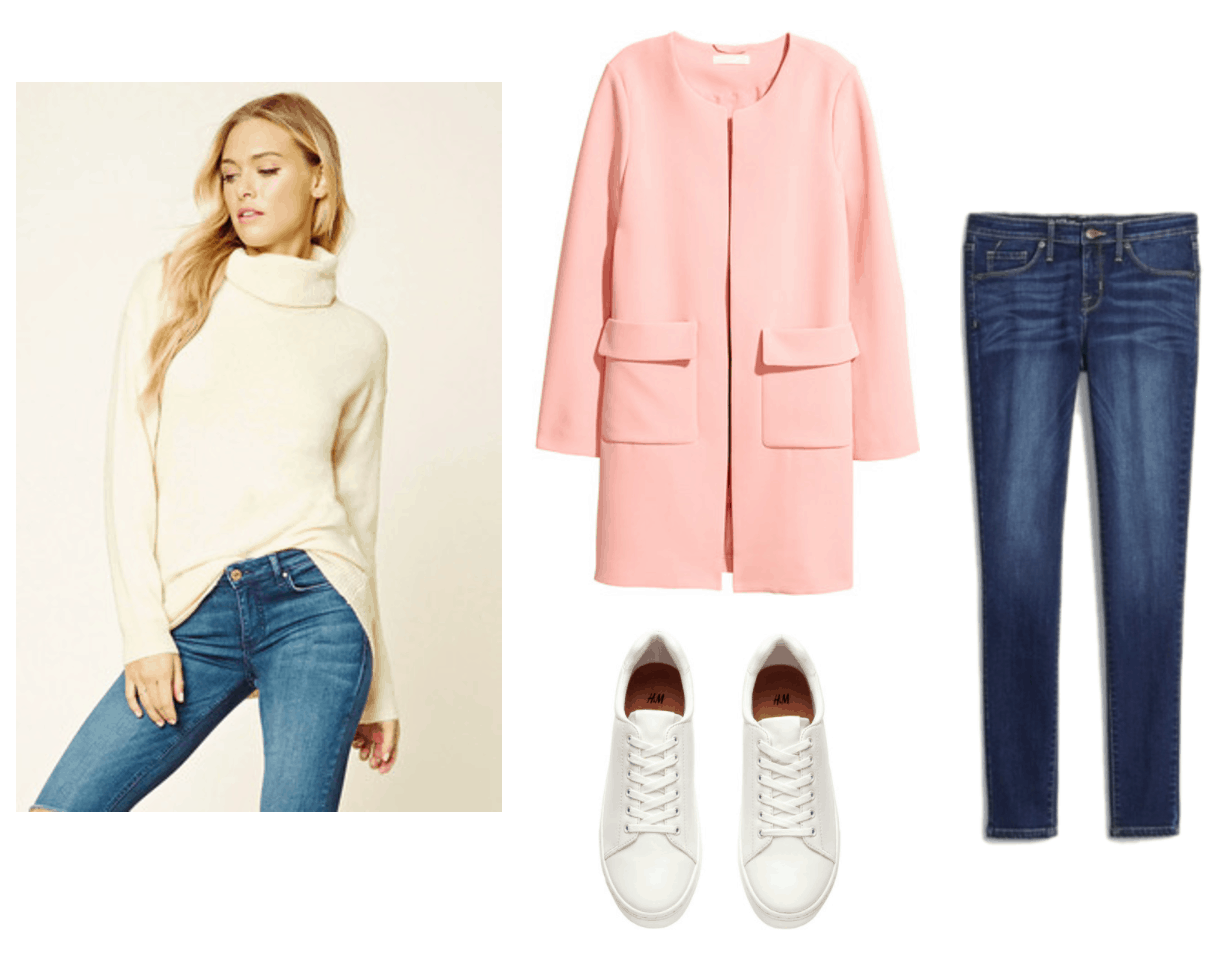 Products: Coat – H&M, Turtleneck – Forever 21, Jeans – Target, Shoes – H&M
One of my favorite things about spring is that I feel like rocking colors other than my go-to neutrals. This pink coat is a perfect blend of winter meets spring, and I styled it with a turtleneck, skinny jeans, and sneakers for a comfortable, laid-back look.
Look 2 – $87.88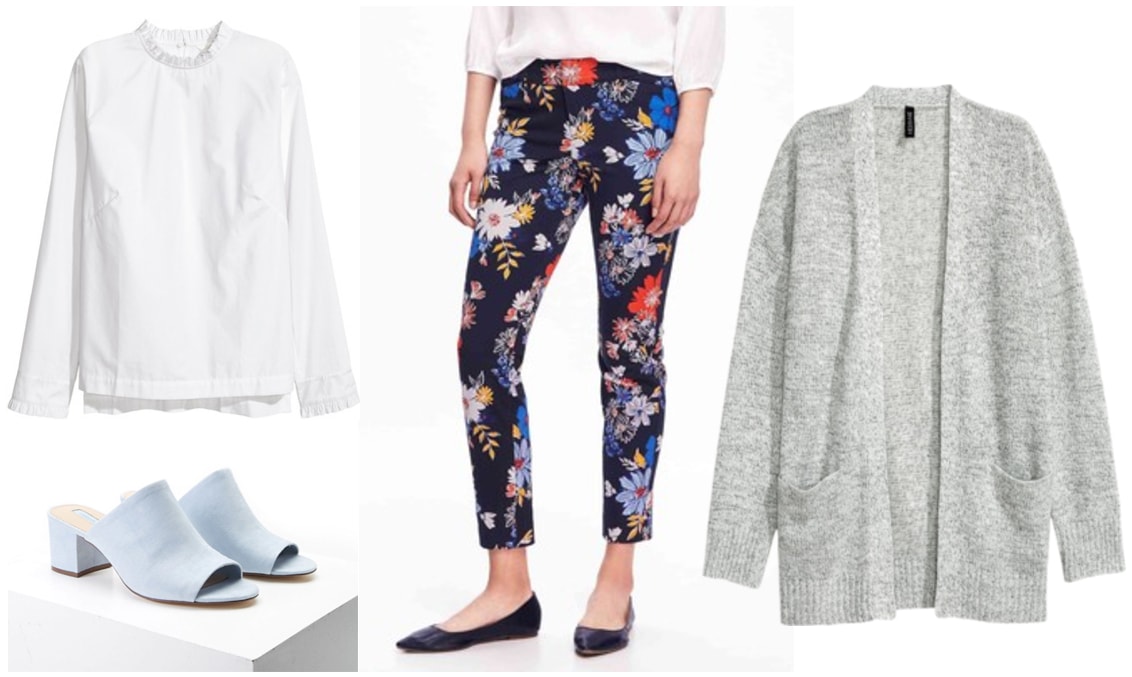 Products: Blouse – H&M, Pants – Old Navy, Cardigan – H&M, Shoes – Forever 21
The floral print is the focal point of this outfit, and there is no season better than spring to rock these fun pants. Because the pants are already colorful, keep the rest of the look simple with a white blouse, a neutral-toned cardigan, and trendy mules. (These match with the flowers on the pants!)
Look 3 – $98.26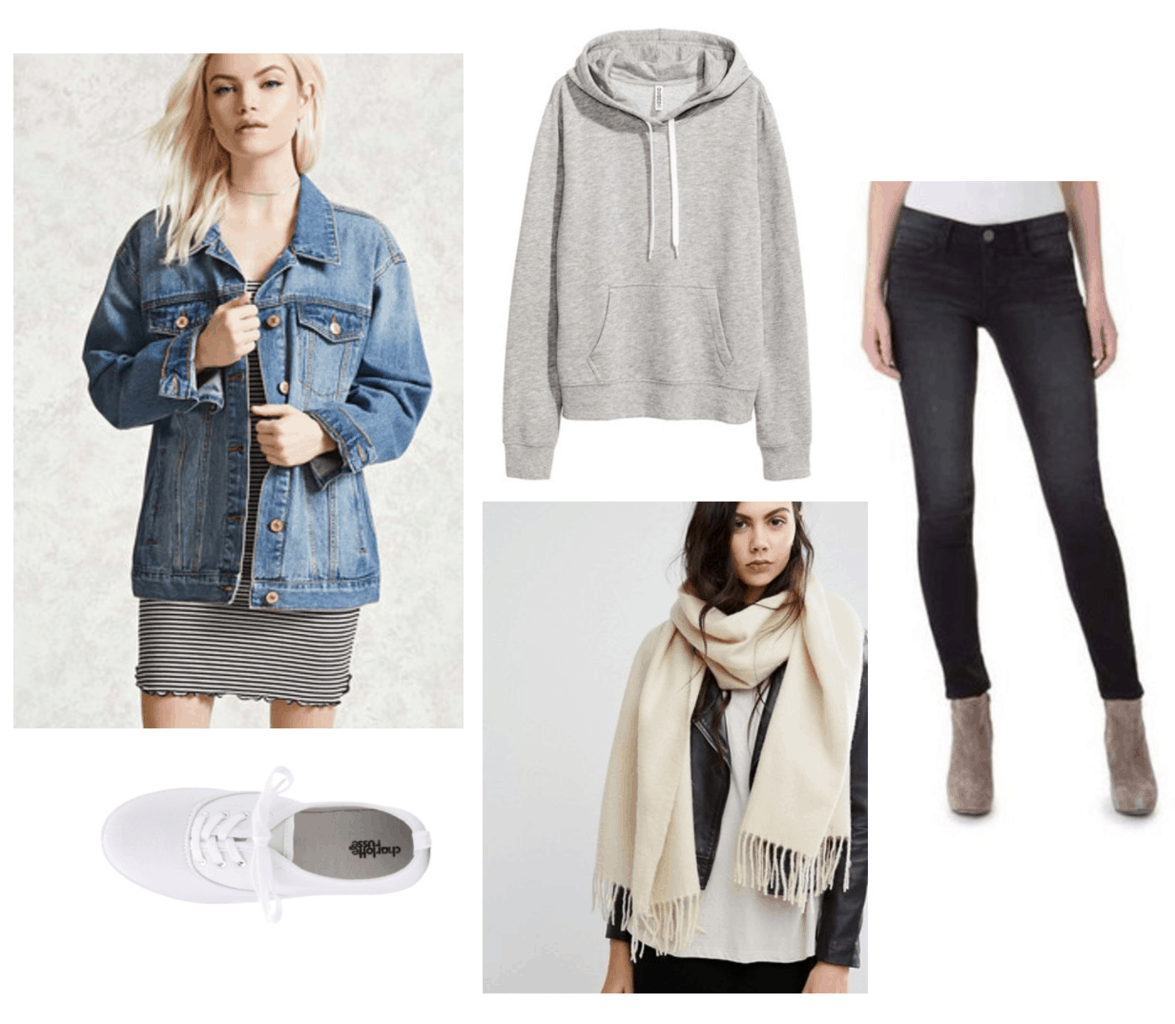 Products: Hoodie – H&M, Denim Jacket – Forever 21, Jeans – Walmart, Scarf – ASOS, Sneakers – Charlotte Russe
If you are not into bright colors but still want to be stylish this season, try pairing a hoodie with an oversized denim jacket. (Oversized jean jackets are super hot this season!) Throw on a scarf, jeans, and some sneakers, and you get comfort, style, and warmth.
What Do You Think?
Which look is your favorite? Let me know in the comments below!