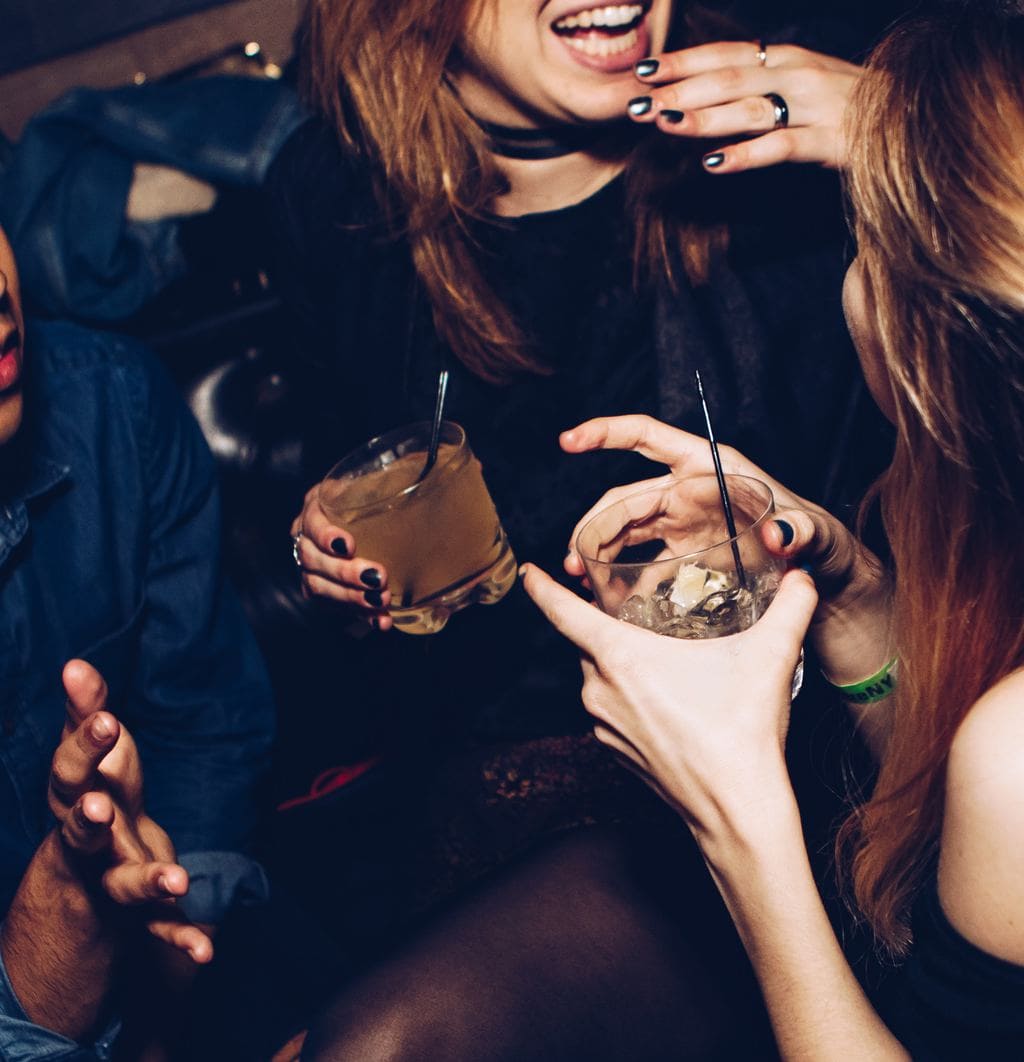 During the weekdays, your schedule can be jam-packed with homework, jobs and extracurricular activities. Time to unwind can be rare, especially amidst the stress and busyness a new semester can bring.
We all deserve to take a break and wind down. So this week, treat yourself to a night out, whether you're going to a party, having a girls' night out or spending time with your significant other. Then decide what to wear.
We covered going out outfits and party outfit formulas on CF recently, but you can never have too many options. Today, I've created 3 more party outfits and "night out" outfits, all under $100 each. Here they are:
1. College Party Outfit
College parties are something you'll undoubtedly attend during your four years at college. They're the perfect place to let loose, catch up with old friends and meet new ones.
The key to nailing the perfect house party outfit is keeping it simple, relaxed, and comfortable. Stand out against all the LBDs and going-out tops, and go for something eye-catching. Something shiny, like metallics, satin or sequins, is always my go-to. It's a showstopper, but you can tone it down by throwing on a leather jacket.
Warning: If you're worried about ruining your favorite pair of shoes or staining a top you just splurged on, don't wear it! College parties can get sloppy and drinks will definitely be spilled.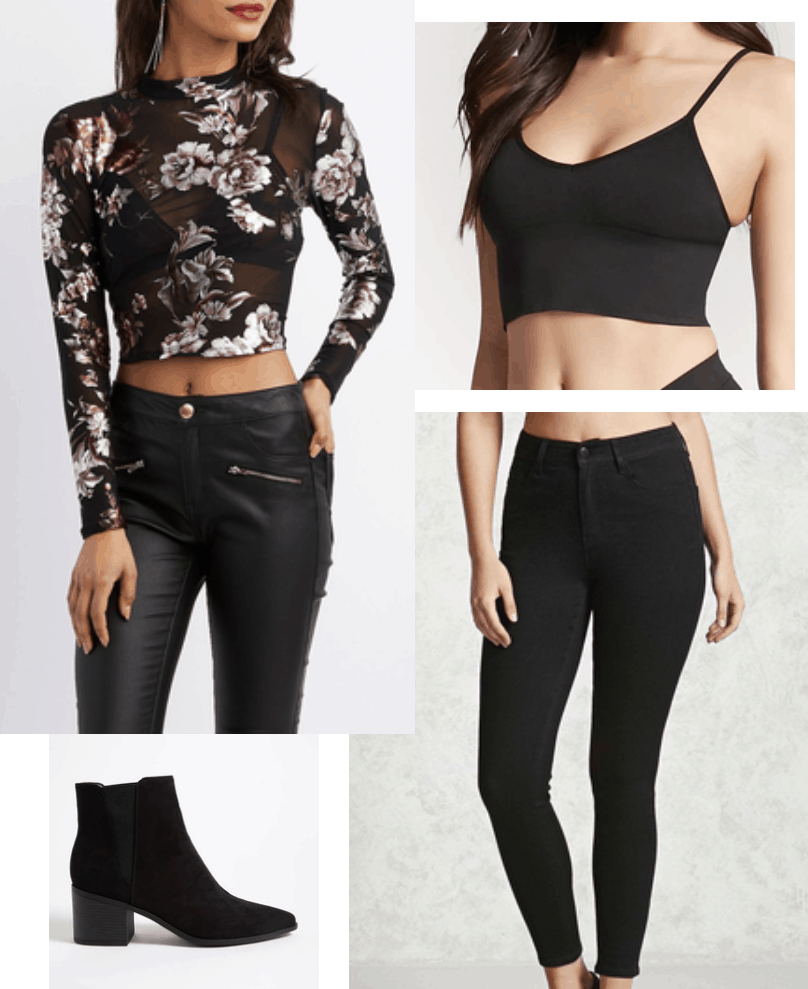 Products: Top – Charlotte Russe, Bralette – Forever 21, Jeans – Forever 21, Ankle Boots – Forever 21
2. Dinner Party Outfit
Dinner parties are the best time to get glammed up, catch up with your friends and take some Insta-worthy pics.
A flowy tie crop top paired with high-waisted jeans makes for an easy, fun and flirty dinner party outfit. Play around with accessories to maximize your look. Long pendents and bangle bracelets always add the perfect amount of detail.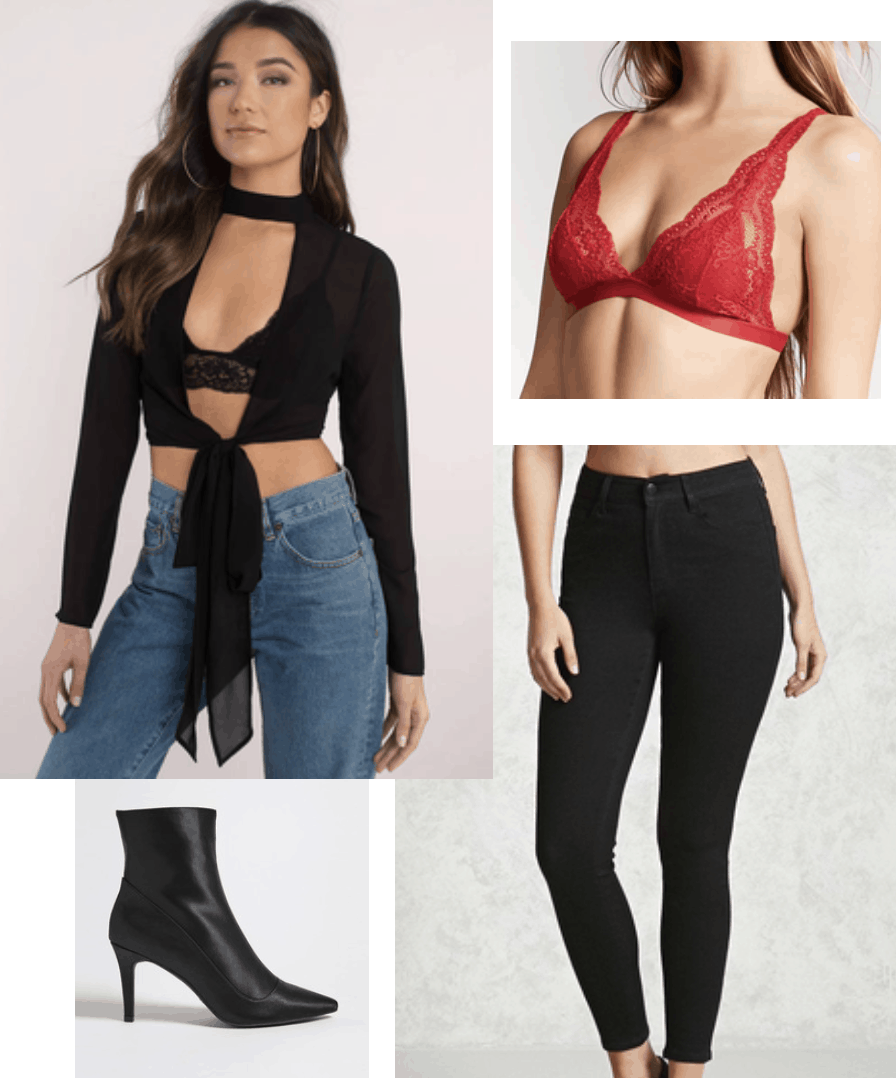 Products: Top – Tobi, Jeans – Forever 21, Ankle Boots – Forever 21, Bralette – Forever 21 
3. Dinner & a Movie Outfit
The classic dinner and a movie date is just what you need sometimes. Catching up and spending time with your significant other might be the plan if you're looking for a chill, relaxed weekend.
Dresses are my go-to date night outfit. They're easy, simple and look like you tried way more than you actually did! Keep it casual and bring along your favorite jean jacket to keep you warm (or just steal their's).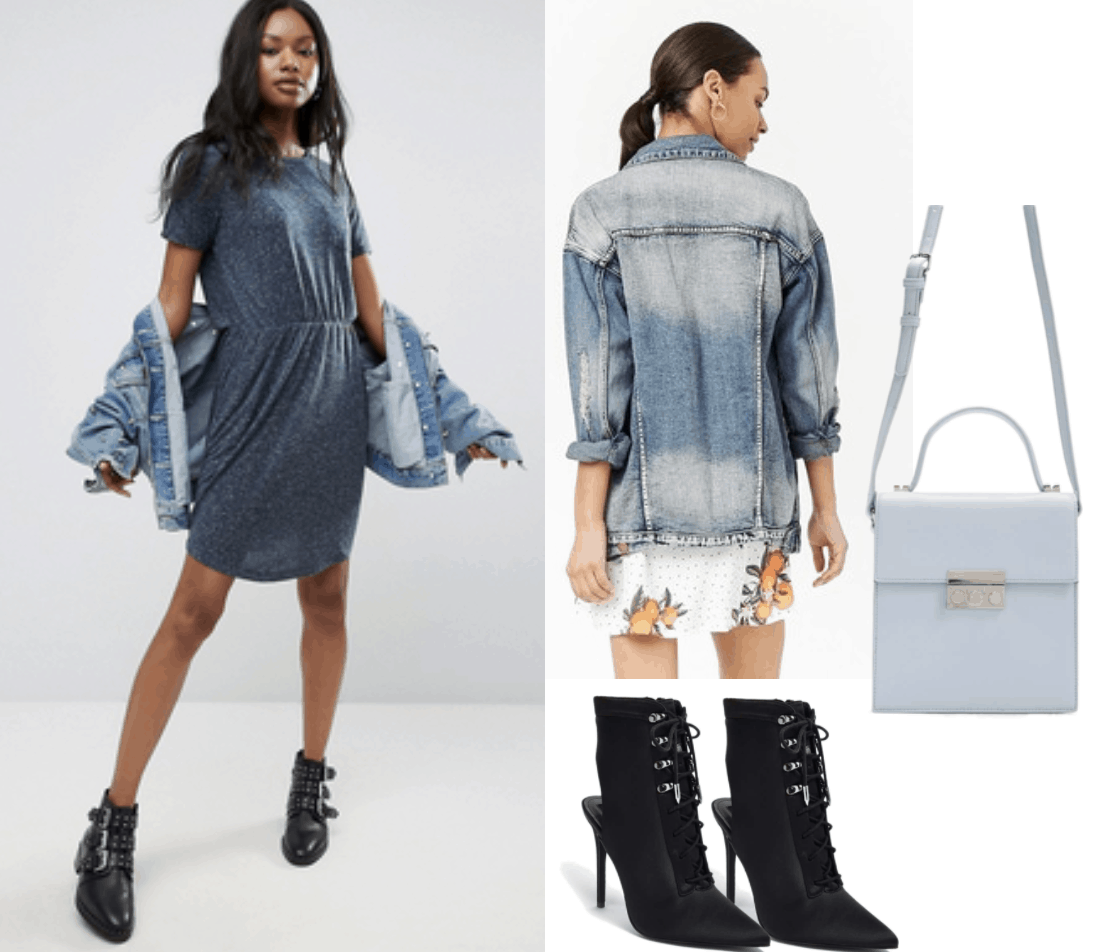 Products: Dress – Asos, Denim Jacket – Forever 21, Heels – Forever 21, Crossbody Bag – Forever 21 
What do you like to do with your weekends? Let me know how you like to wind down in the comments below!