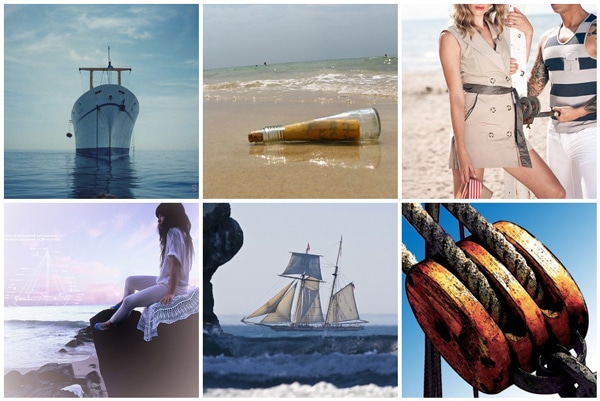 Photo Credits: 1, 2, 3, 4, 5, 6
The nautical trend is back this spring, so I decided to compile a few budget-friendly outfits to help reintroduce you to the fabulous world of sailor-inspired ensembles. This season, this trend is all about the classic blue-and-white stripe combo, as well as nautical accessories. Here are three nautical looks, each totaling under $100!

Outfit 1: Classic Nautical
For this outfit, we are taking the blue-and-white stripe combo and pairing it with gold-toned accessories. In my opinion, the contrast between navy and gold is more classic than navy and silver, but to each her own! If you aren't sure how to wear the nautical trend, this look is a classic, "safe" approach. Plus, tops such as the one I've chosen to feature can be worn a number of ways for wardrobe versatility.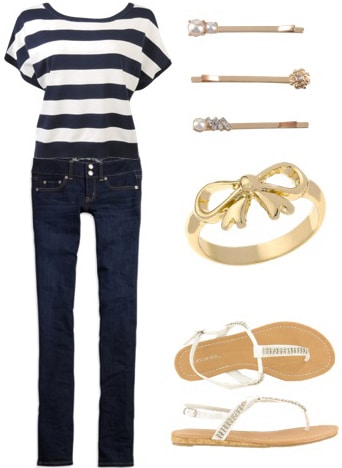 Product Information: Top- Forever 21, Jeans- American Eagle, Hair Clips- Forever 21, Sandals- Electrique Boutique, Ring- Miss Selfridge
Option 2: Conservative Meets Girly Meets Sailor
This outfit is for those of you who prefer a more refined, polished look. This outfit is a good way to incorporate the nautical trend while still remaining work-appropriate. This outfit could transition into a going out outfit if you added a red clutch (for sass) and pumps.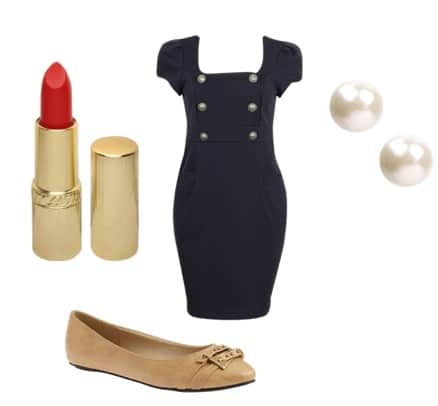 Product Information: Dress- Forever 21, Earrings- ASOS, Flats- Modcloth, Lipstick- Revlon
Option 3: Nautical Accessories
If you aren't keen on rocking a head-t0-toe nautical look, here is a basic outfit that only features nautical accessories. Stores are carrying everything from anchor necklaces to red-and-white striped bangles right now, so there's definitely something for everyone!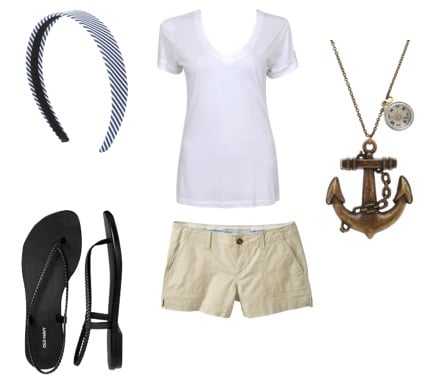 Product Information: Headband- Delias, White T-shirt- Forever 21, Necklace- Modcloth, Sandals- Old Navy, Shorts- Old Navy
More Nautical Fashion
If you want more on the nautical trend, Elle magazine has a really cute compilation of a this season's best nautical accessories. Check out the article here!
A Penny for Your Thoughts…
What do you think about the nautical trend? Yay or nay? Which one of the three outfits do you see yourself wearing and why?