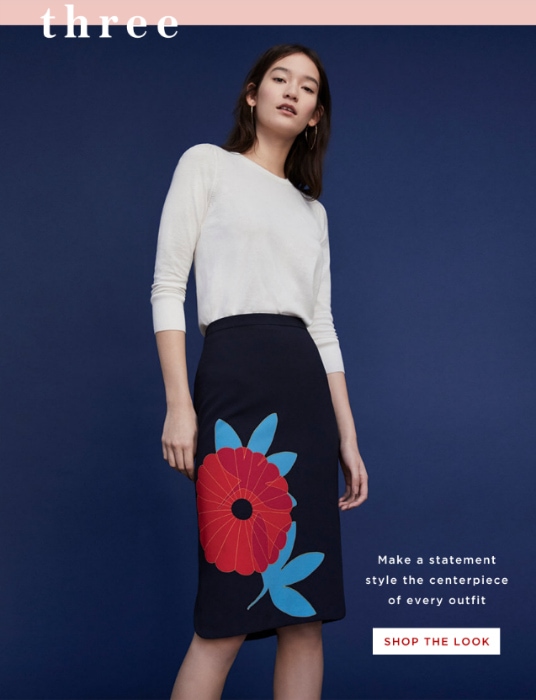 So we've all heard of Breakfast at Tiffany's, but are you familiar with the 1954 film Sabrina? The lead female is, of course, Audrey Hepburn.
In case you haven't seen this classic, here's a rundown: Audrey plays a young woman, Sabrina, a chauffeur's daughter. As she grows up, she finds herself in a love triangle with the two wealthy brothers that her dad works for (awk, I know). This description may not sound super exciting, but trust me, this one is worth watching. Growing up, I watched it all the time.
Whether you watch the black and white version or the updated color version, you will appreciate the amazing '50s fashion Audrey rocks throughout the whole movie. From simple dresses to gorgeous gowns, Sabrina shows us what a fabulous wardrobe really looks like.
Sabrina Outfit 1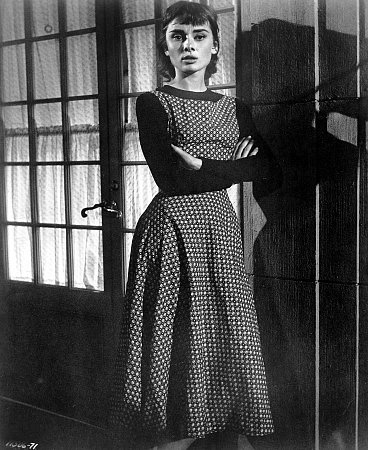 Here we begin with Sabrina's simplest look of them all. This look is so simple to transform into a modern, wearable outfit. Just find a cute gingham dress (like the one below), a black long sleeve top (a classic), and some fierce flats.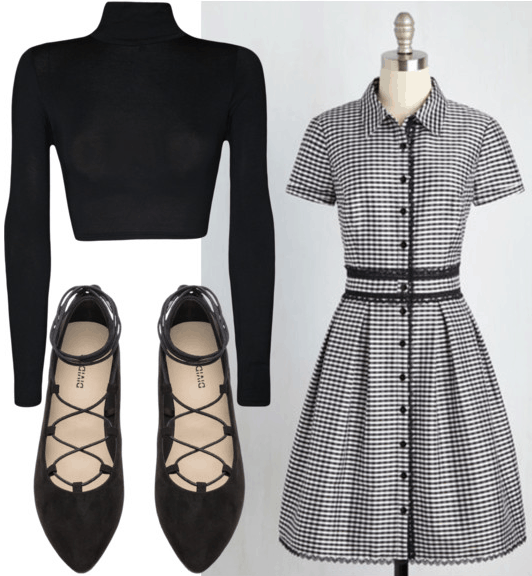 Sabrina Outfit 2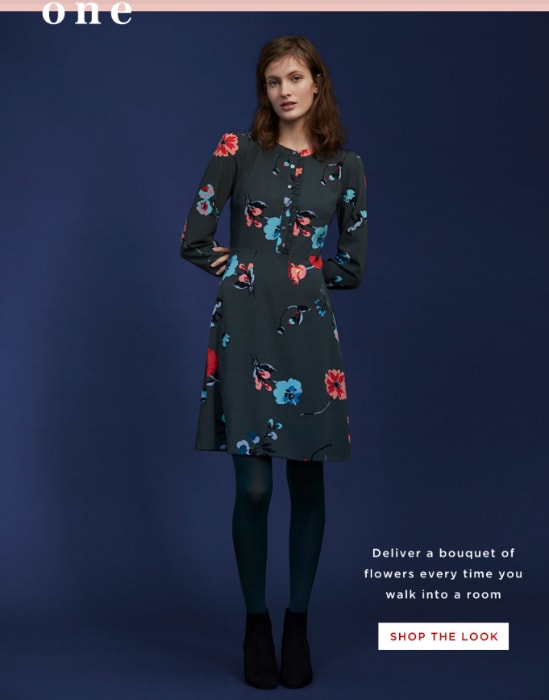 Whether you're going sailing like Sabrina or spending the day on the boardwalk, here is a perfect summer look for chilling by the water. The red, white, and blue color combo, plus the high-waisted shorts create the perfect nautical look.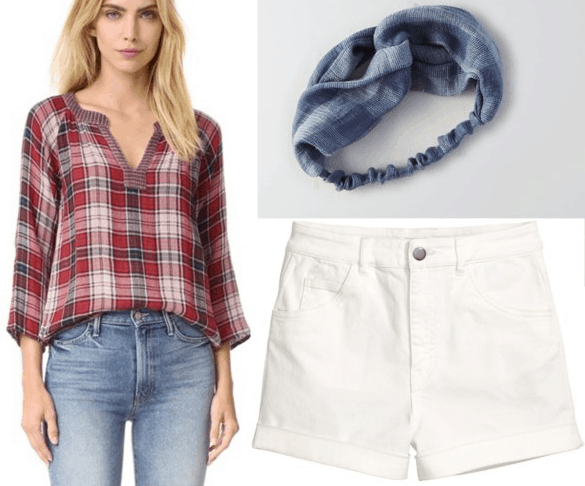 Products: Top, Headband, Shorts
Sabrina Outfit 3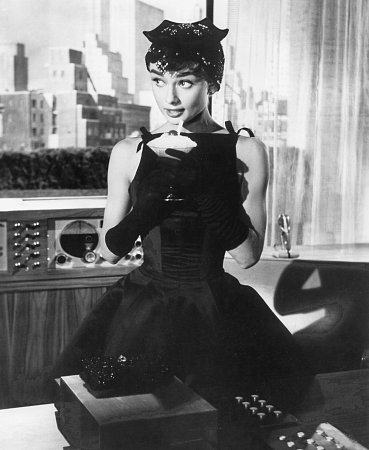 I am completely obsessed with this classic Audrey Hepburn look. Her all black, perfectly put together ensemble is perfect for a fancy dinner out in the city. I only have two words: So chic.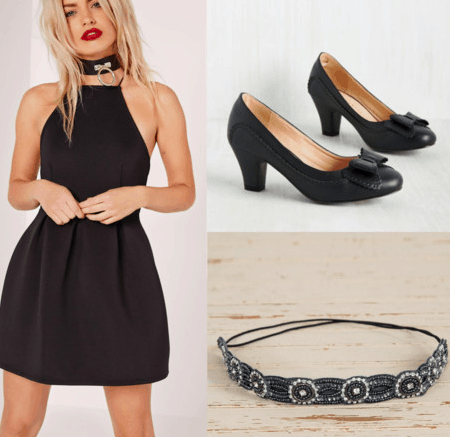 Products: Dress, Shoes, Headband
Sabrina Outfit 4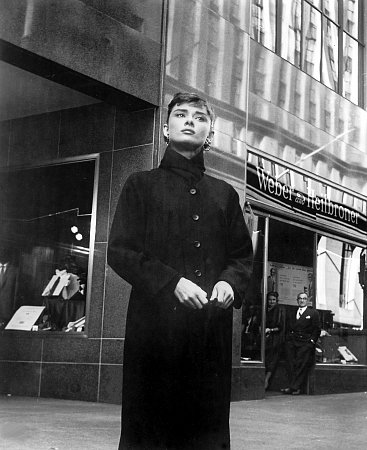 Lastly, we have the simple, elegant long coat ensemble. This is a classic for a reason and something we can all reach for once the temperatures drop.
Keep your look all black again and incorporate classic pieces like the LBD and trench. Then, just add a few accessories to achieve that sophisticated, polished Audrey look.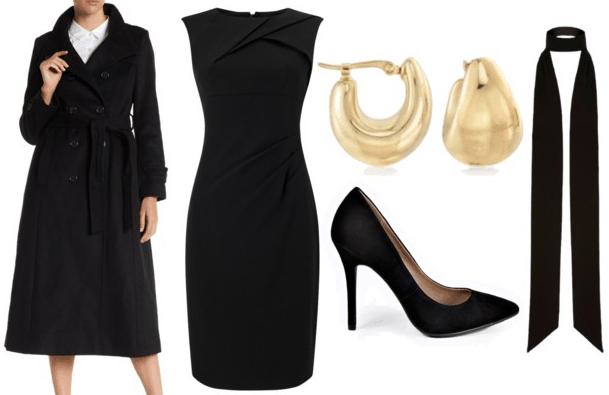 Products: Coat, Dress, Earrings, Shoes, Scarf
Thoughts?
Have you seen Sabrina? Which look is your fave? Let's discuss in the comments!