Culottes have been making a major comeback this spring season; they've been showing up all over our Instagram feeds in #OOTD pics.
Culottes can be a little intimidating if you're just getting into the trend. They're not quite trousers, but they're also not skirts, so how do you style them?
If you're looking for some inspiration, here are three ways to wear culottes this season for under $100.
Culotte Outfit #1 – Athleisure
Culottes are as comfortable as it gets. If you're the type of gal who's always rocking the athleisure look, swap your leggings for culottes for a chic take on your usual look.
Layer on a bomber jacket and a pair of shades to create the ultimate model-off-duty vibe.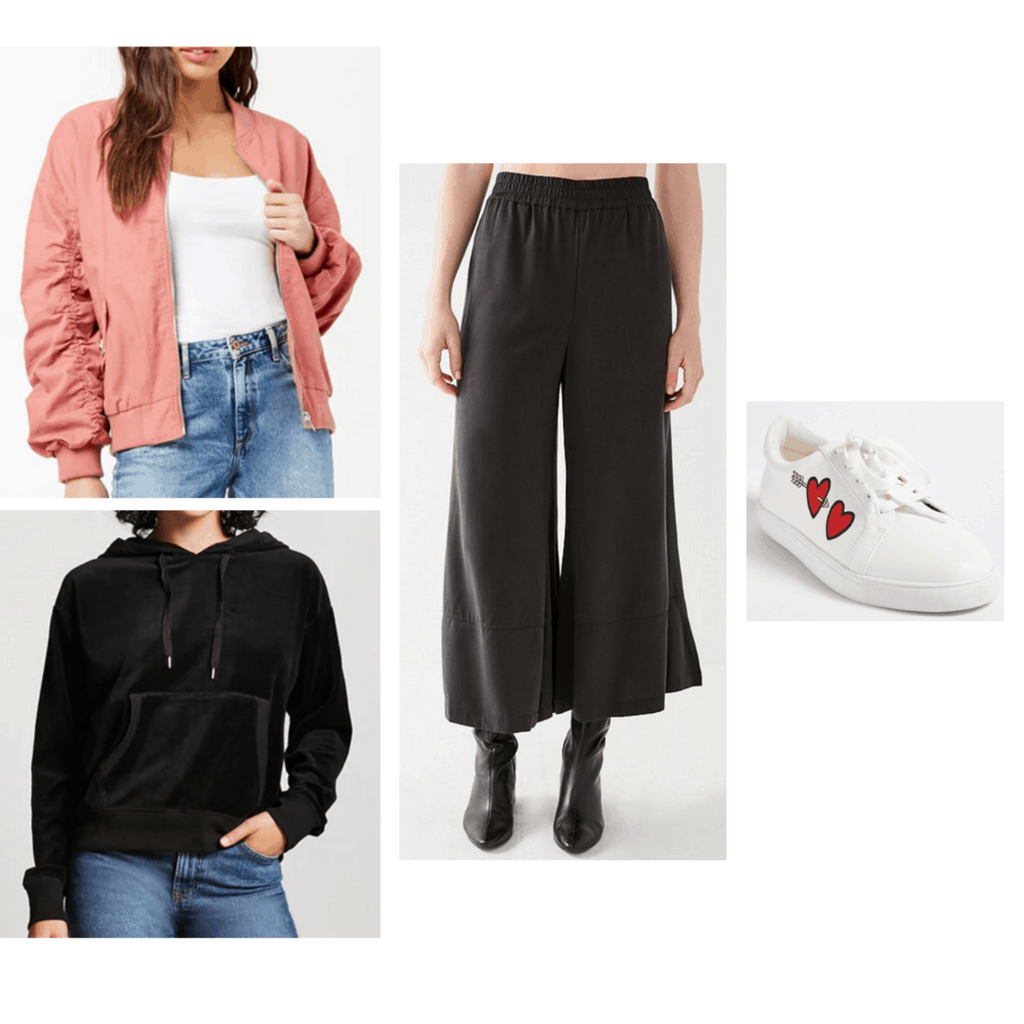 Products: Sweater – Forever 21, Culotte – Urban Outfitters, Bomber Jacket – Forever 21, Sneakers – Forever 21
Culotte Outfit #2 – Day-to-Night
Culottes are the perfect staple piece for day-to-night looks. You can take them from the office to date night or a girl's night out by exchanging your blouse for a cropped cami.
If you're living that 9 to 5 life, I'm happy to tell you that trousers and cigarette pants aren't the only options you have when it comes to bottoms. You can still keep it professional with a pair of culottes and show off your personal style around the office.
Since culottes are so simple, I like to experiment with different colors and prints I normally wouldn't wear, like bright-colored heels and a multi-colored, striped clutch. (Obviously, review your office dress code to make sure open-toe shoes and cropped pants are okay!)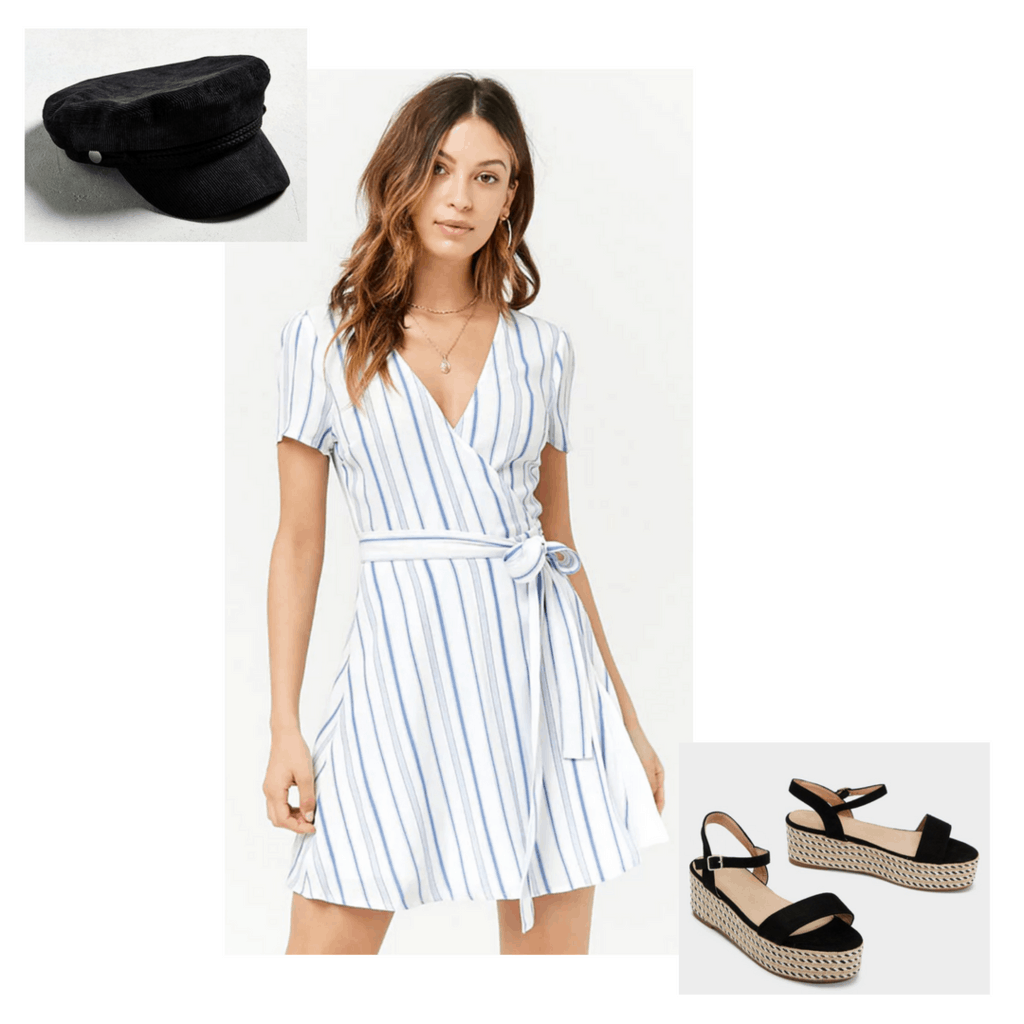 Products: Blouse – Forever 21, Cropped Cami – Forever 21, Culotte – Forever 21, Heels – Nasty Gal, Clutch – Forever 21, Earrings – Forever 21
Culotte Outfit #3 – Casual
Keep it simple for a casual day out with denim culottes and a graphic tee. It's like your classic jeans and T-shirt outfit, but the flare of the culottes takes your outfit up a notch.
Since this outfit is so relaxed and simple, pay extra attention to the details. My favorite way to spice up a tee is to tie a knot in the middle (like in the outfit set below). It adds character, makes it more flattering, and goes well with cropped bottoms.
Graphic tees are a unique way to express yourself, whether you're wearing your favorite band's graphic or just a funny/attention-grabbing slogan. Show off your personality with a funky pair of tasseled earrings and colored sneakers.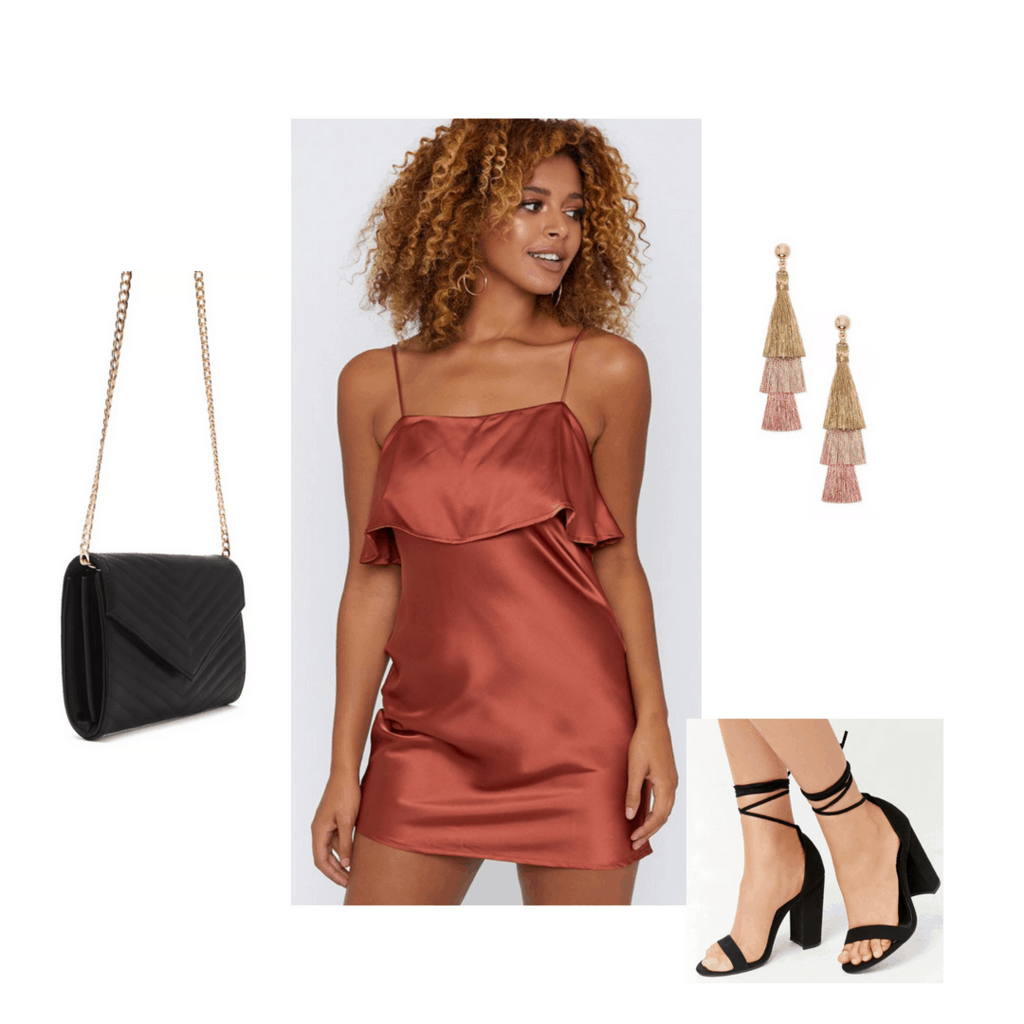 Products: T-shirt – Nasty Gal, Culotte – Urban Outfitters, Sneakers – Nasty Gal, Earrings – Forever 21
Will you be adding this trend to your closet? Let me know how you would style culottes in the comments below!