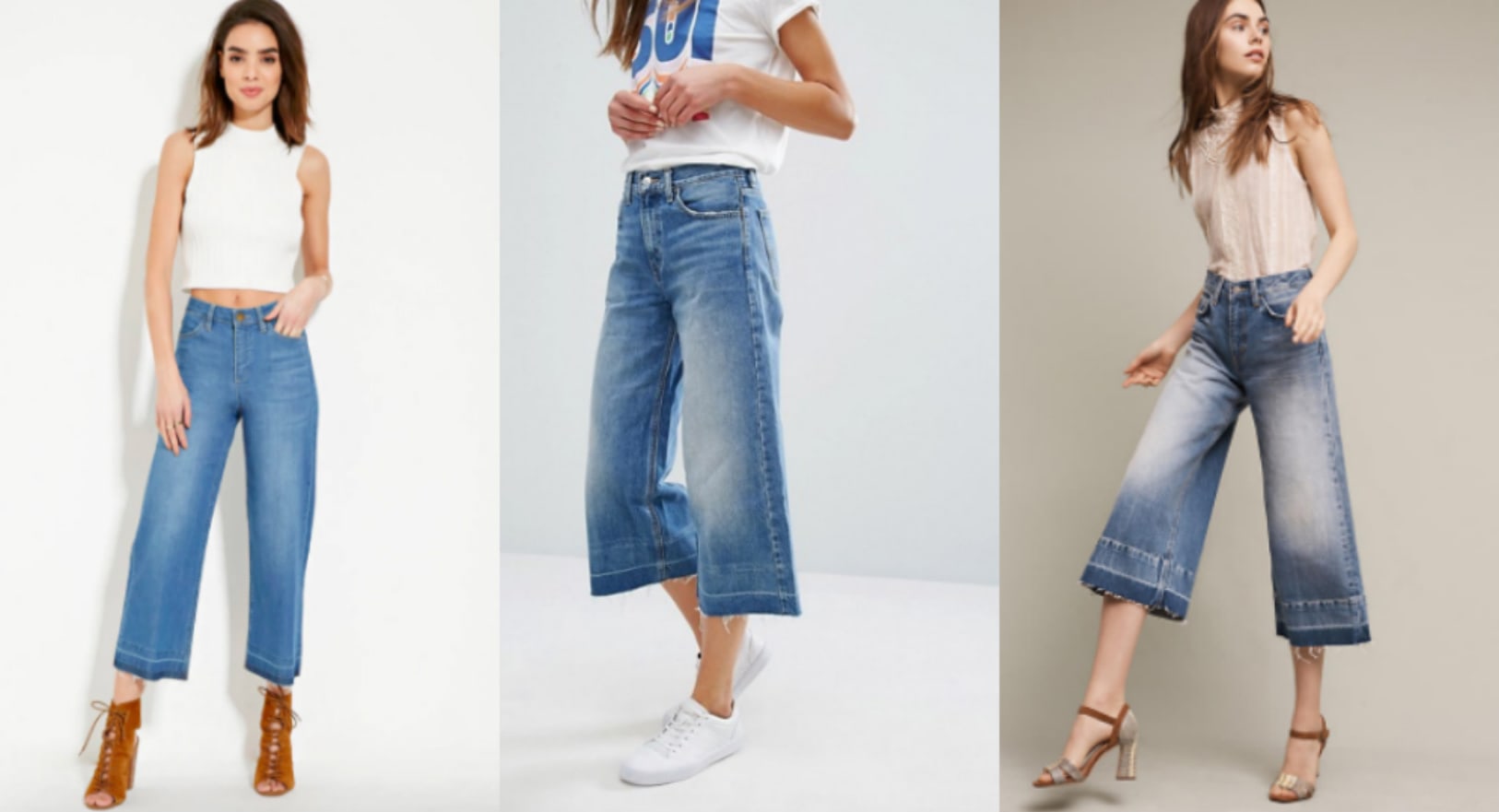 Talk about a polarizing style! Denim culottes are one of spring's biggest trends. We predict there will be plenty of pushback on this one, even though they're "in."
Culottes have been steadily making a case for themselves over the past few seasons. They're now arguably mainstream and suddenly denim versions are appearing everywhere. This look is quite casual, so we suggest pairing them with a loose tee or crop top if you're brave enough to rock 'em.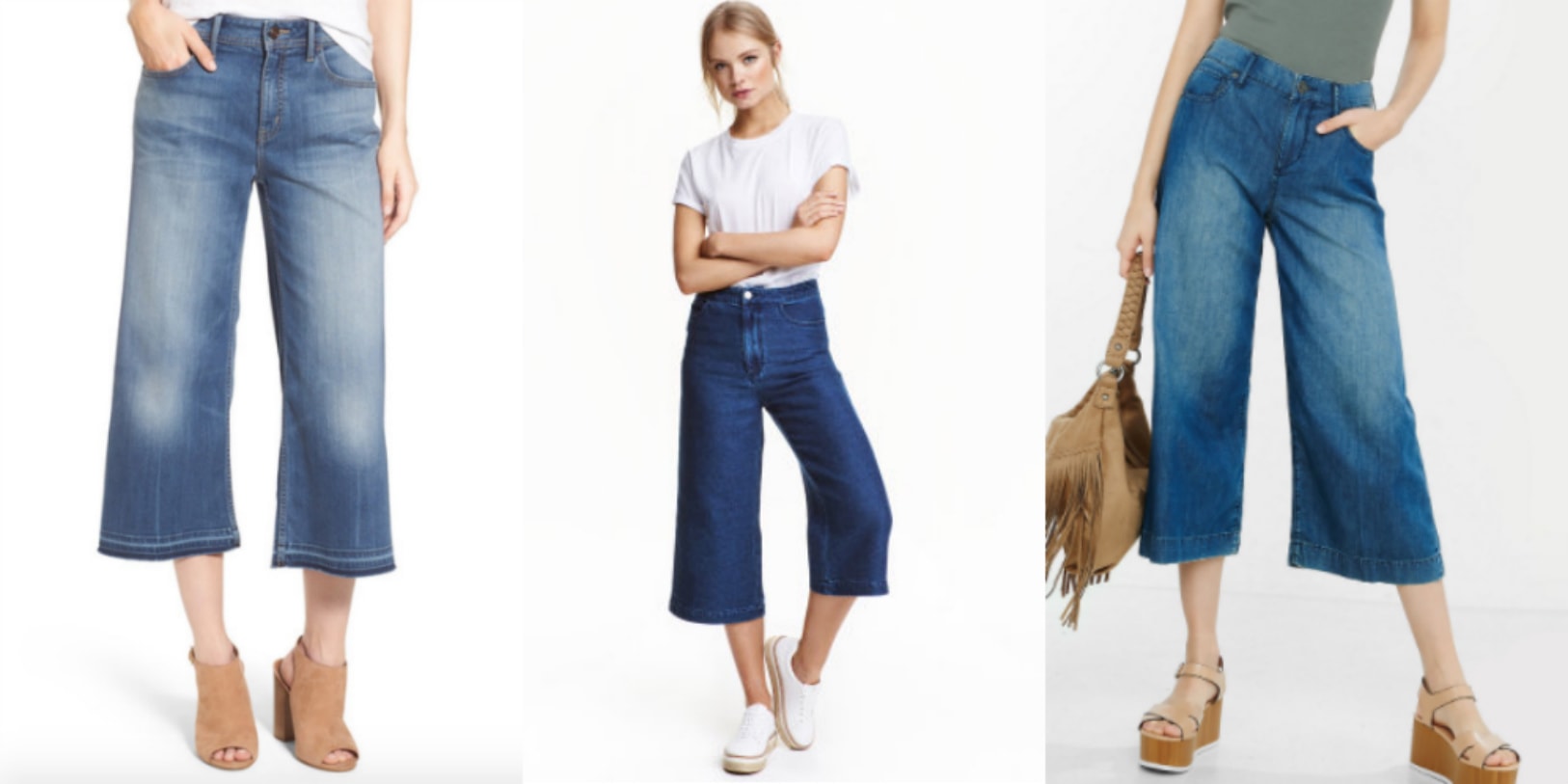 Denim culottes: yea or nay?
Would you wear this trend? If you're all in, how would you wear them? Comment below – we've got to know what you think about this one!