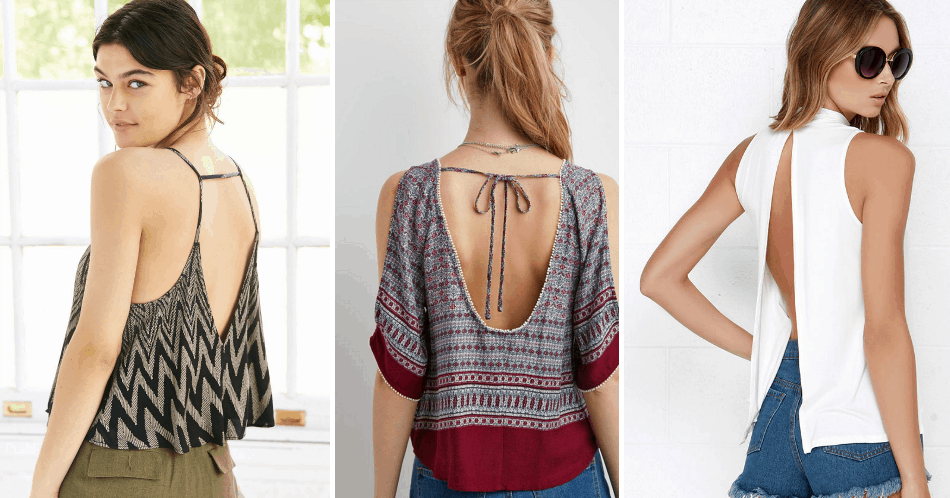 'Tis the season of erratic weather and the frustrating art of transitional dressing, during which putting together outfits becomes especially odious. In comes the open-back top with its artful deconstruction of the rear view, featuring anything from a split back (sometimes called a tulip-back style) to a low scoopback to spice up your outfit rotation.
I've put together four looks to help you style this fun staple, covering the end of the summer to the first cool days of fall. (Bonus: #3 features plus-size items!)
On a budget? No problem! Each of the outfits below rings in at less than $100 total, so you can break your style rut without actually breaking the bank.
Look 1 – $91.08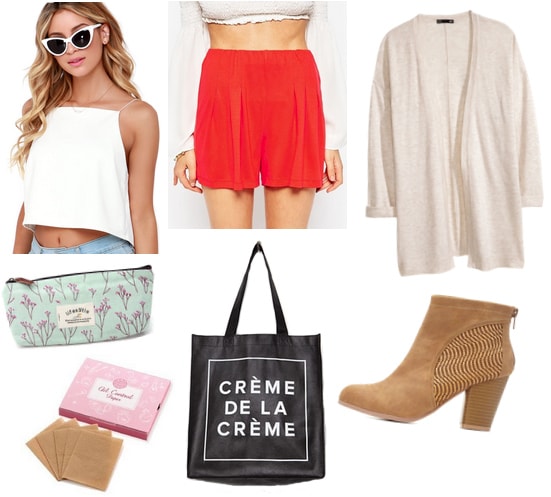 Product Info: Top, Shorts, Cardigan, Boots, Tote, Pencil Case, Blotting Sheets
An easy way to switch up a tired tank and shorts routine is to hike up hemlines and soften edges. This cropped, split-back tank opens up in a cute swing silhouette, pairing perfectly with soft red shorts and camel ankle boots.
Stash your pencil case and blotting papers for hotter weather in a graphic canvas tote. For cooler days, layer on a light cardigan.
Look 2 – $98.54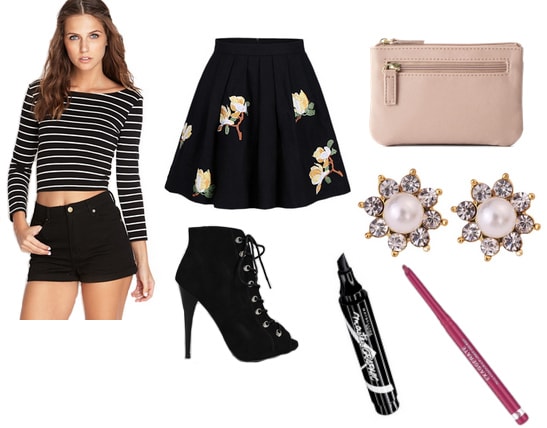 Product Info: Top, Skirt, Clutch, Heels, Earrings, Eyeliner, Lip Liner
Get ready for the gorgeous, moody aesthetic to come with a low-back top and a dark floral skirt. Lace-up peep-toe booties, stunning floral earrings, and liberal eyeliner add extra drama, while a pink clutch and berry lip counter with some primness.
Look 3 – $95.29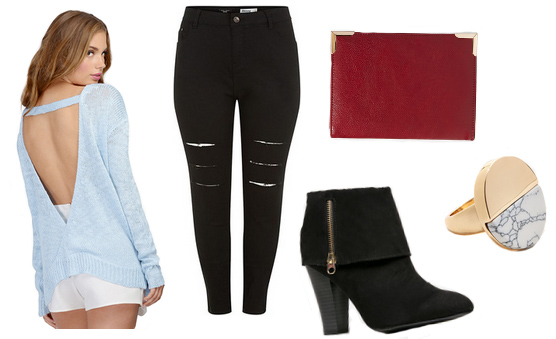 Product Info: Sweater, Jeans, Booties, Clutch, Ring
Remix your style by wearing a pastel sweater with a plunging back and ripped jeans. Slip on cuffed ankle booties for an edgier going out look, and carry the essentials in a metal-accented burgundy clutch. Complete the ensemble with an oversized cocktail ring.
Look 4- $98.99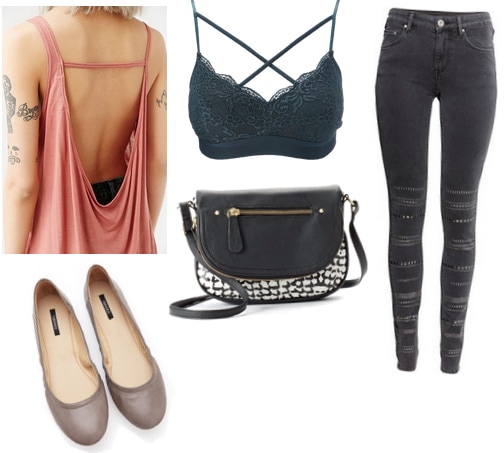 Product Info: Tank, Bralette, Jeans, Crossbody, Flats
One benefit of open-back tops: ventilation. In the sticky weather that often punctuates the shift from summer to fall, throw on a loose tank, such as this pretty rose-colored piece.
Add extra embellishment with a lace bralette that's meant to be visible, as well as gray jeans and taupe flats. For after-class errands, a patterned crossbody bag is all you need.
What did you think?
Do you like these looks? Which one is your favorite? Would you ever try wearing an open-back top? How would you transition them from summer to fall? Let us know in the comments below!