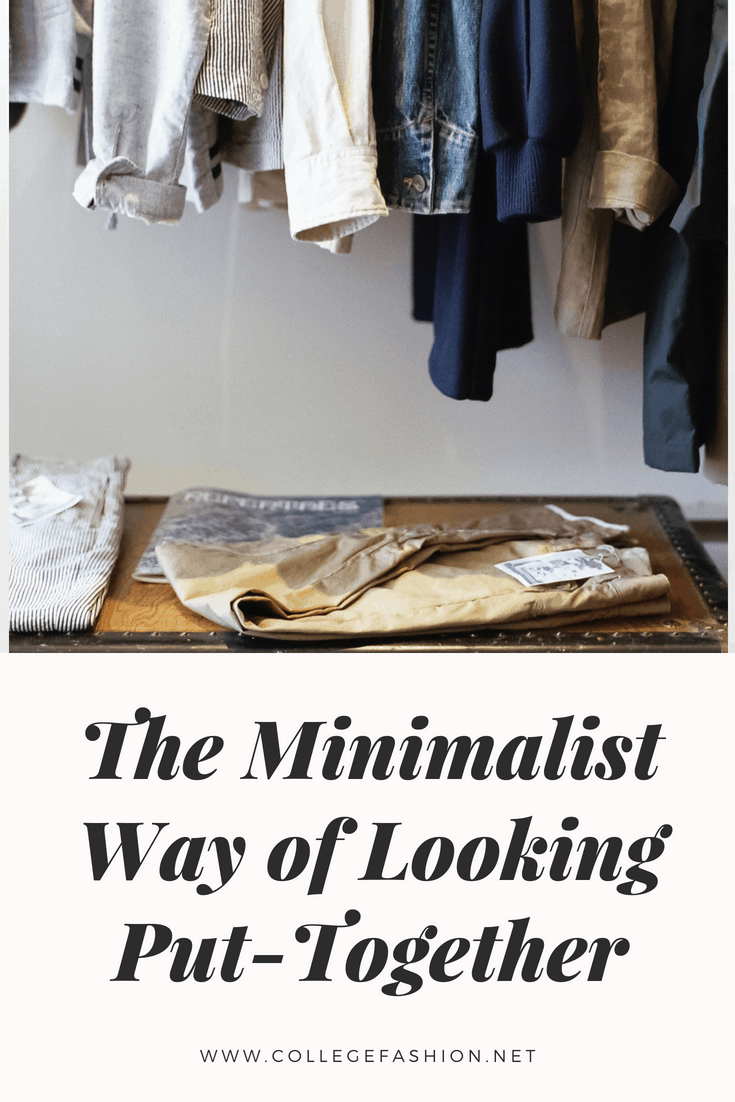 We all have those days where we can't even bother picking out an outfit and just want to head out into the world in our comfy pajamas. Although that may sound tempting, the possibility of running into someone you know in that outfit might make you think again.
If you want to put in minimal effort but still look amazing, having one clothing piece that brings an outfit together is the quickest and easiest way to look polished and ready to go in two seconds! Today, I'm sharing three of those pieces, perfect for minimalists who want to look great with only a little effort.
So, below I have included three clothing pieces to revolve your whole outfit around! Scroll down to see them.
1. The Girly Romper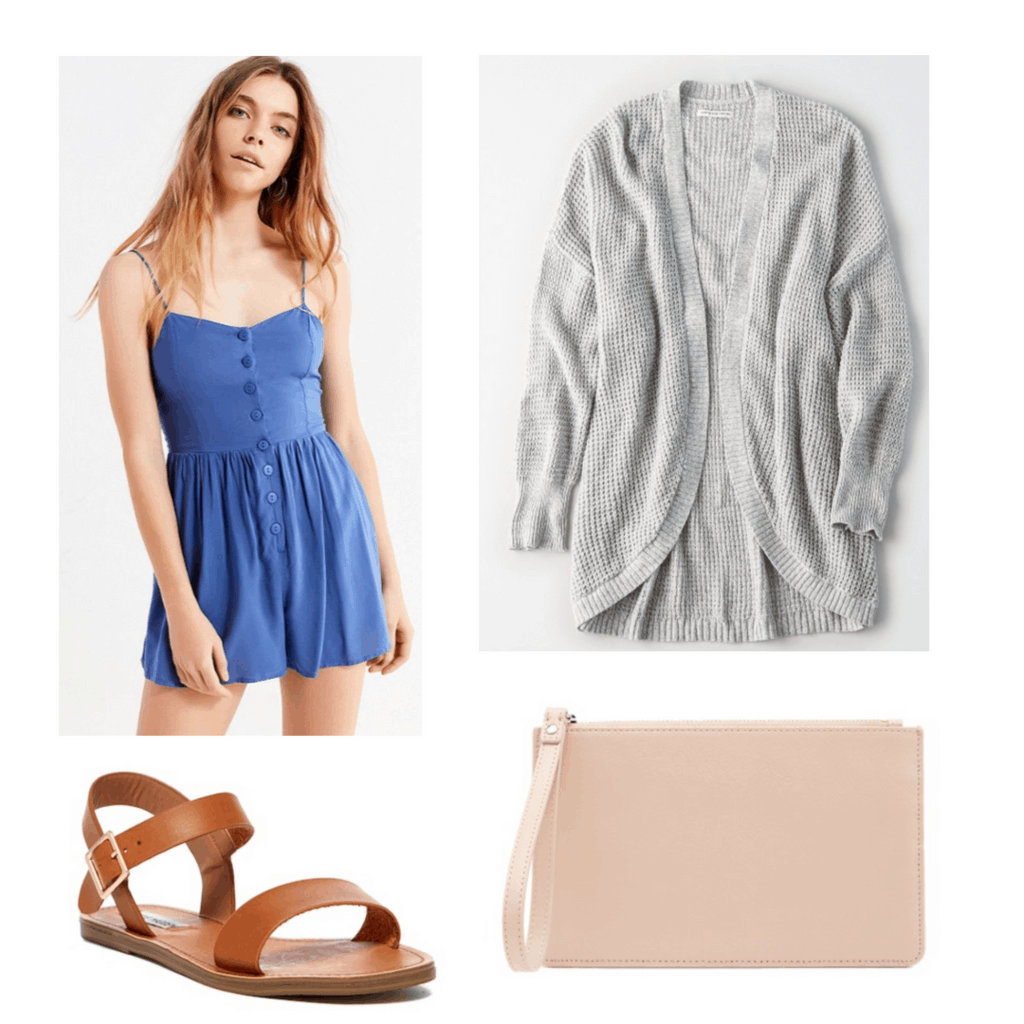 Products: Romper – Urban Outfitters, Cardigan – American Eagle, Shoes – Nordstrom Rack, Wristlet – Nordstrom Rack
There is something about a romper that says "effortless style." A romper is a great throw-on-and-go piece that still packs a fashion punch and can be styled a million ways. (See our post on romper outfits for more ideas.)
This medium blue romper is perfect for the humid summer days ahead. The strappy top and breezy fabric makes it comfortable and easy to style. If it's a bit chilly out, layer a simple light gray cardigan over the top. Finish the look off with a pair of sandals and a wristlet for a carefree look!
2. The Two-Piece Set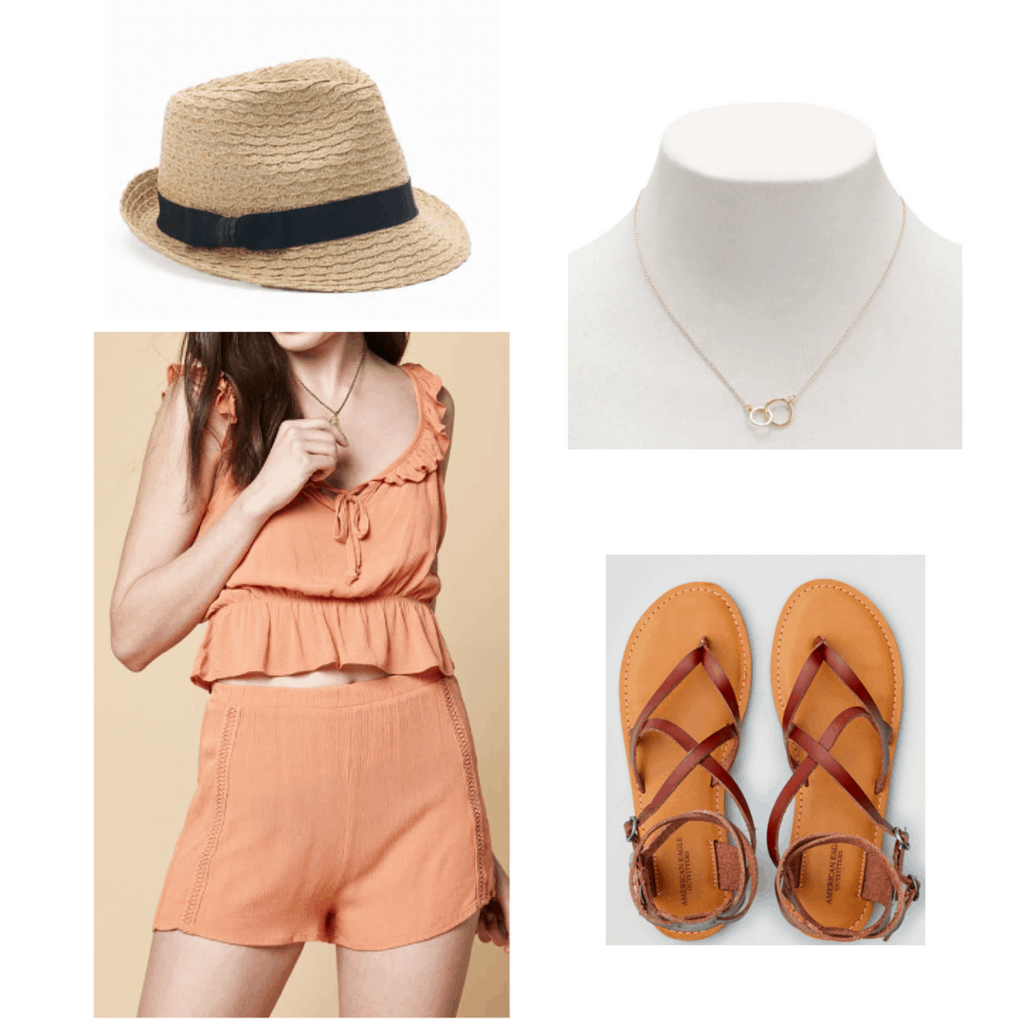 Products: Top – Pacsun, Bottom – Pacsun, Hat – Kohl's, Necklace – Forever 21, Shoes – American Eagle
If rompers aren't your thing and you would rather have a top and bottom, then a two-piece set is another go-to option to keep in your closet. With a two-piece set, you never have to worry about matching, even when you're getting dressed with your eyes half-closed.
This outfit is perfect for a day at the beach. The rayon material of the two-piece won't trap heat, so you'll be feeling cool the whole day! The top has some cute ruffle detailing and the shorts have a simple design on the side that adds a nice extra bit of style to the outfit.
With the sun beating down on you, a hat is necessary to protect your face, plus it looks super cute! Adding a simple gold necklace will bring out the warmth in the outfit, as will the pretty sandals.
3. The Bright, Bold Dress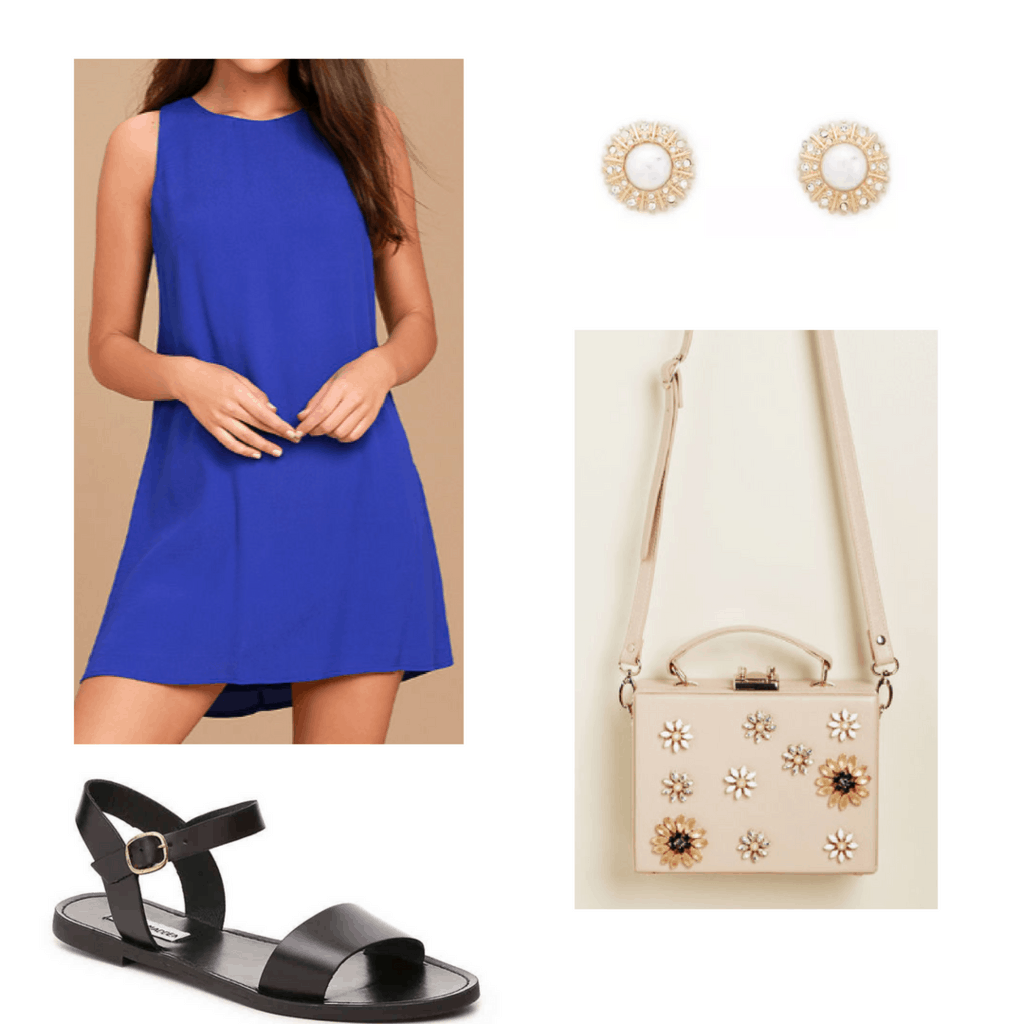 Products: Dress – Lulu's, Shoes- DSW, Earrings – Forever 21, Bag – Modcloth
An eye-catching, brightly colored piece brings a whole outfit together and requires minimal accessorizing to look great. With the bold dress as your outfit's centerpiece, you don't have to do much additional styling.
This beautiful royal blue shift dress will have all eyes on you. Despite it being a plain dress with no pattern, it's nice and bold thanks to its blue hue. This blush pink bag with flower embellishments will complement the dress nicely, while adding some extra pattern to the look. Next, add on some dainty earrings for sparkle.
Now as for shoes! You could definitely go for something bright or unique here, but with all the pattern and color going on, you can't go wrong with some simple black sandals.
What do you think?
What is your go-to clothing piece when you want to look put-together in two seconds? How do you put an outfit together without many accessories? Let us know in the comments below!