When you don't know what top goes with what bottoms, a simple dress is a quick and cute style that saves so much "what to wear" time. This pretty body-con dress in trendy "millennial pink" is great for a mid-week outfit or the day when nothing really looks right when you model it in the mirror.
This is a really comfortable dress and the color is very trendy this season. Your only job with a basic dress like this… accessorize.
The Dress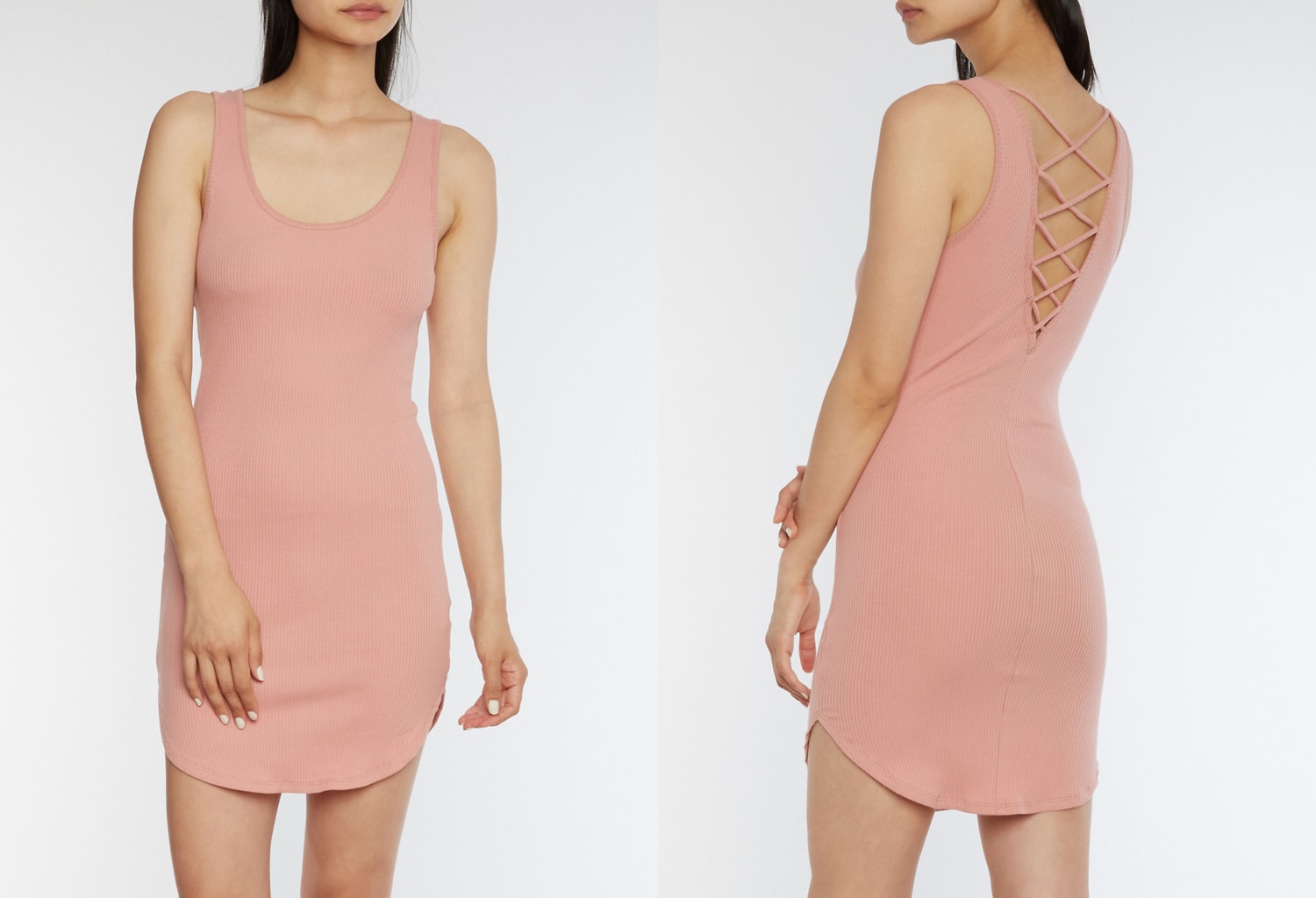 Rainbow Stores has this trendy piece for only $7.99! Yes, you read that right. It's also available in five other colors, in case you're tired of millennial pink.
Below, we're going to show you a few ways to add a little fashion to this stylish item.
Millennial Pink Dress Outfit 1: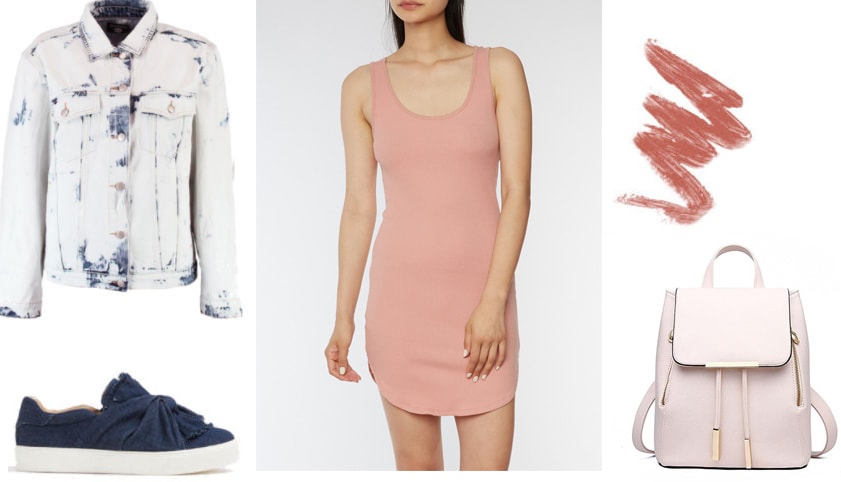 Products: Dress – Rainbow, Shoes – Aldo, Lipstick – Elf, Jacket – Boohoo, Backpack – Amazon
The look above is really perfect for any casual occasion. This is a comfortable look for long walks to class or a social event on campus. The dark denim shoes complement the light wash denim jacket and the pale pink backpack works great with the rose-toned dress.
Millennial Pink Dress Outfit 2: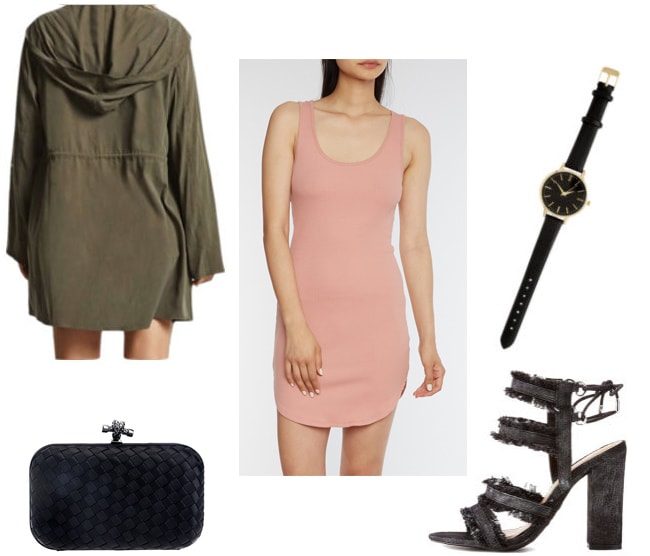 Products: Dress – Rainbow, Heels – Charlotte Russe, Watch – H&M, Jacket – Forever 21, Clutch – Amazon
This style is great for any after-sunset plans you may have. Cute and comfortable are two outfit goals you always want to achieve when going out. The jacket is a cute olive green accent to the pink and the black heels, clutch, and watch bring it all together for a cute but sightly edgy feel for night.
Millennial Pink Dress Outfit 3: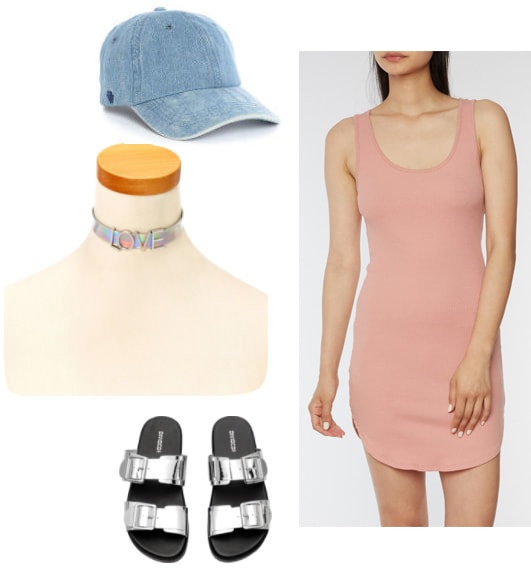 Products: Dress – Rainbow, Shoes – H&M, Choker – Claire's, Hat – Zumiez
This outfit screams cute and comfort for those 90 degree days when it's just too HOT! The denim hat is super trendy while still keeping the sun out of your face and the choker-slide combo is fun thanks its holographic look. Definitely an easy-going outfit filled with spunk.
How would you wear this body-con dress?
How do you style your favorite basic dress? Do you dress it up or keep it comfy? Are you sick of millennial pink yet or do you hope it sticks around forever? Tell us in the comments section!